Yes, I know it's several weeks until fall. And there's no way I would want to rush summertime. But they're having a fall decor linkup over at Whisperwood Cottage and I thought it would be fun to link up.
Besides, I've been in a blogging drought lately and I needed a little inspiration. So here's a little of what we did around the house last fall.
The Family Room
I decorated the family room mantel with dried grasses, mini pumpkins, and candles.
I used a vintage mirror and an empty estate sale frame to anchor the mantel.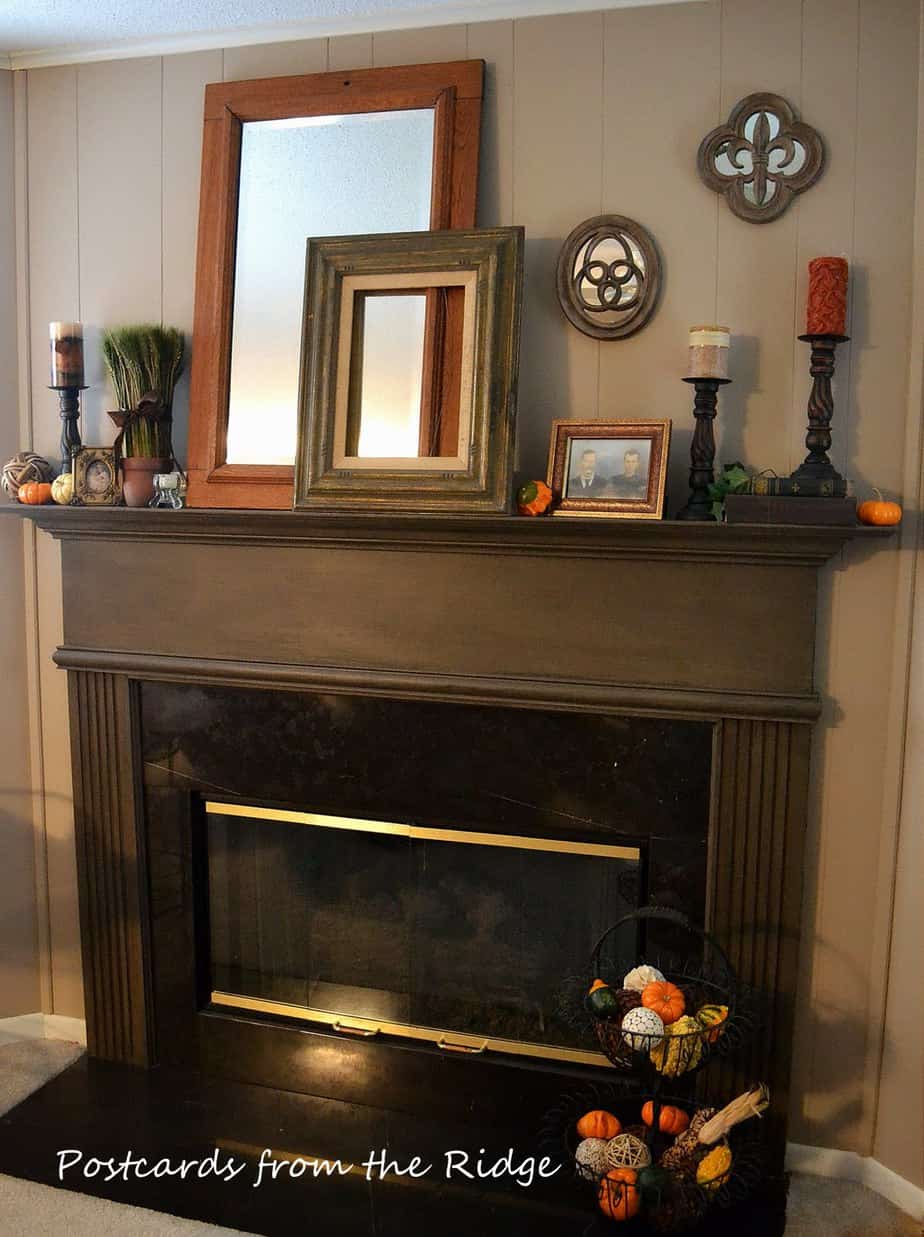 A few candles, pictures and lots of those cute mini pumpkins were used for filler.
For a look at how this room got decorated for winter, click here.
The Breakfast Room
In the breakfast room, we have a vintage oak hutch from my late in-laws that gets decorated for each season. More baby pumpkins and other natural decor was used for filler. For a peek at how I decorated the hutch at Christmas, click here.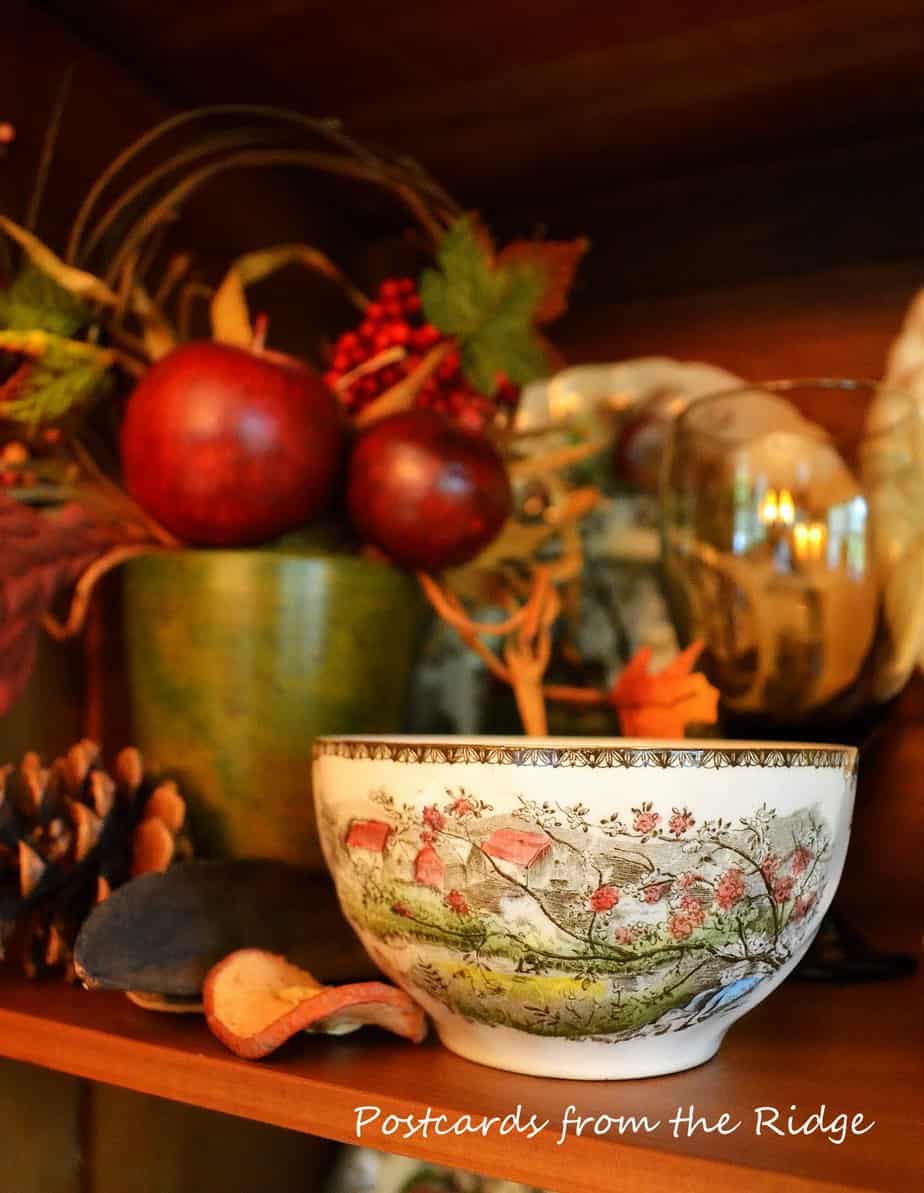 My goodwill Johnson Brothers bowl and some more natural filler.
Baby Indian corn on a Johnson Brothers Friendly Village bread plate. I seem to like baby vegetables, don't I??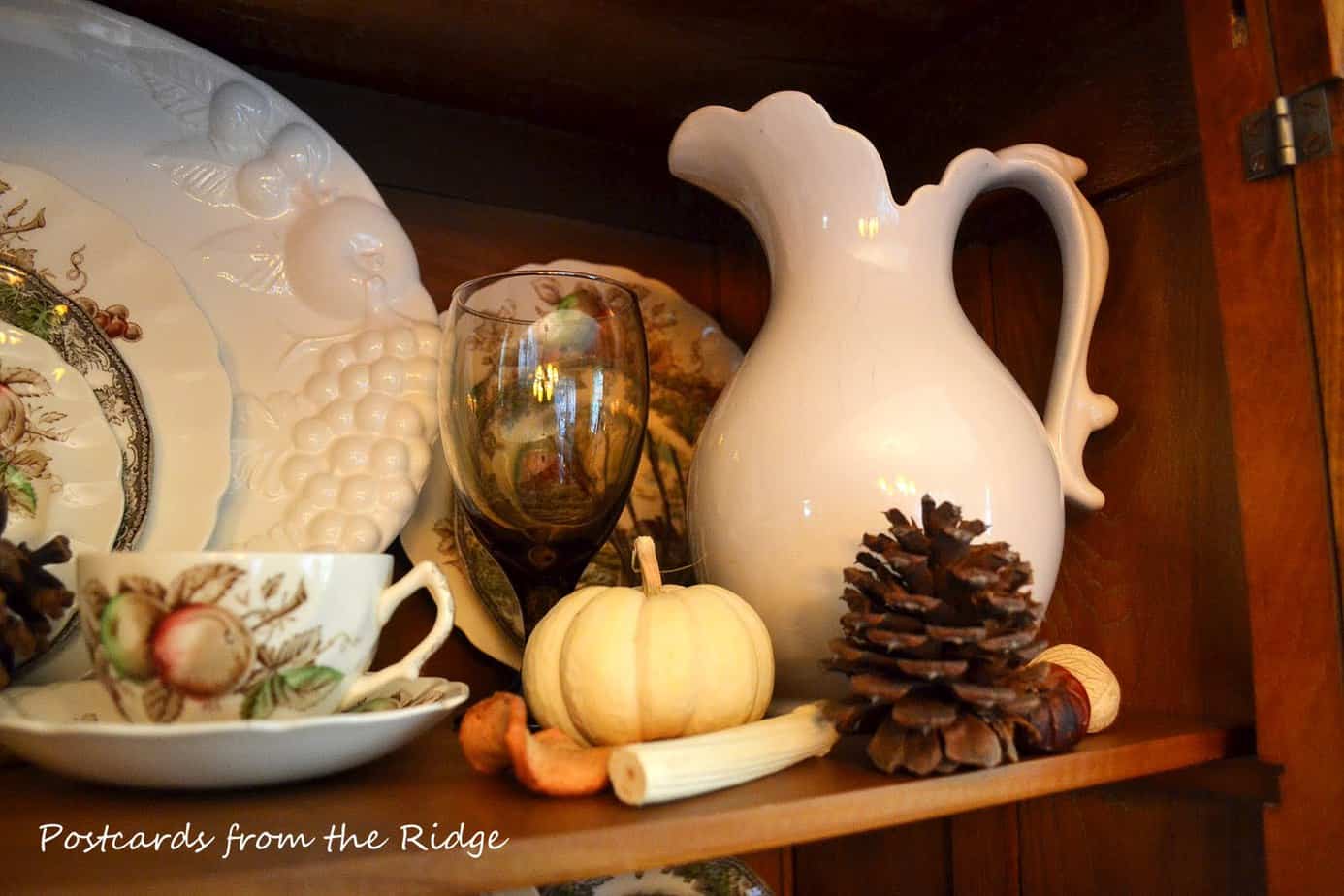 My all-time favorite yard sale find is this curvy ironstone pitcher. I'm sure I did a happy dance when I found it.
Another sweet pitcher from a yard sale and more natural decor.
My favorite yard sale platter here. More curvy ironstone and another happy dance, for sure.
The whole shebang. Many of the items in the hutch are thrifted or vintage. The brown glasses came from Walmart. I got the set of Johnson Brothers Harvest fruit dishes at a junk store, boxed up and in need of a good cleaning. The Johnson Brothers Friendly Village dishes came from TJ Maxx, Home Goods, or were given to me as gifts. Three of the pitchers were yard sale or junk store purchases. The large white platter on the top shelf and the gravy pitcher were given to me and my husband years ago when we hosted our first Thanksgiving and didn't have a platter big enough for the turkey!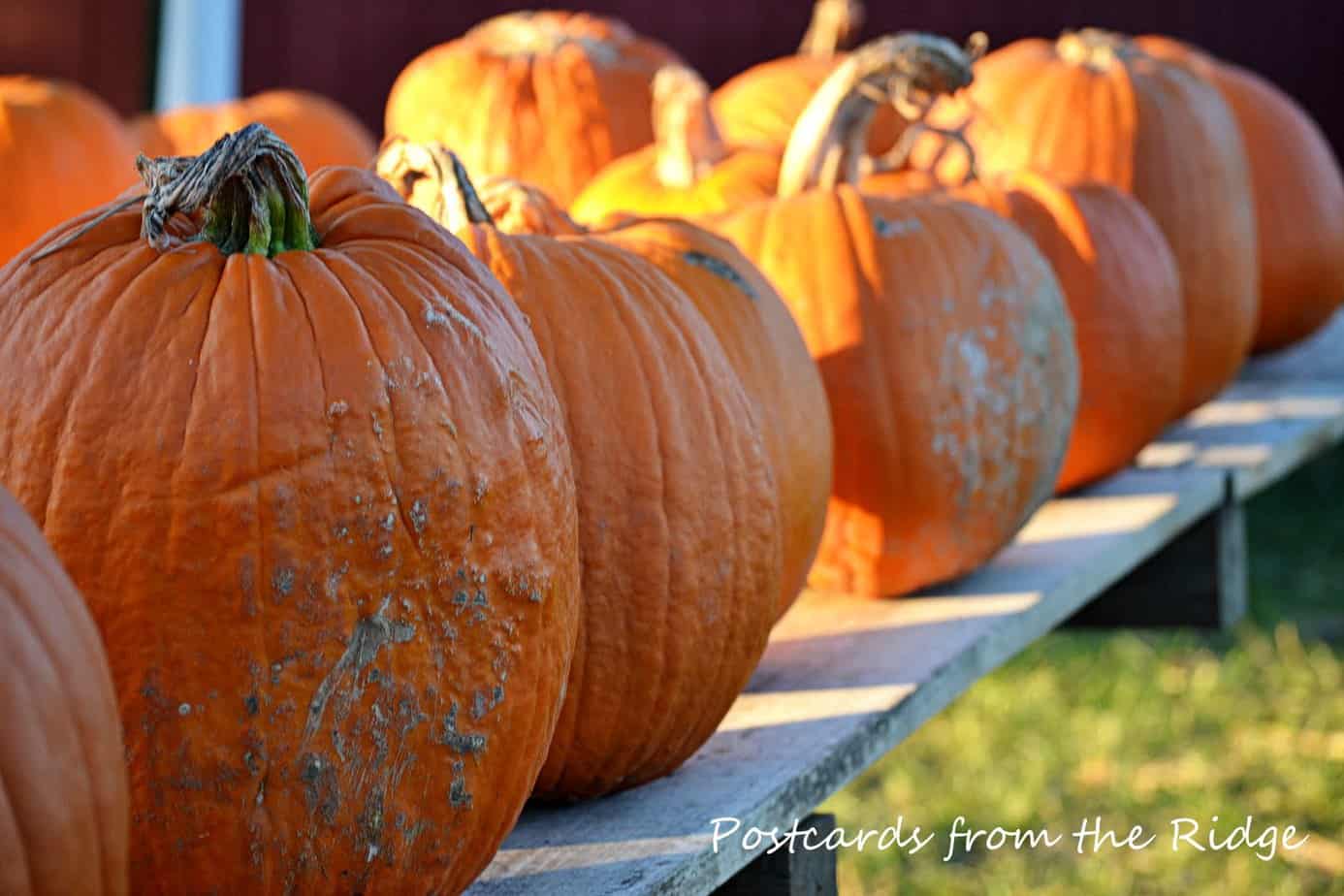 And you can't think of fall without pumpkins, so here's a few that were at a corn maze we visited last Fall.
Ok, so now I'm kinda ready for fall. How about you?
Naah. Let's enjoy summer for a few more weeks. Fall will arrive soon enough.
Thanks for stopping by! Have a great week.
xoxox,
Angie