Chilly and frosty. A few postcards of the gorgeous winter frost.
This morning was frosty. And chilly. And for some reason I'm craving Wendy's now.
No, really. There was a fairly heavy frost when we left the house this morning and it was quite pretty. Well, not on the car windshield, but fortunately I have this cool car remote gadget that starts the car and warms it up without me having to leave the house. Ahh, technology at it's finest makes me so happy in cases like that!
After I dropped the girls off at school I returned home for my "day off", as if there really was such a thing in a mom's life. I couldn't help but notice the frosty ground coverings and bushes in the yard as the rising sun was making them all sparkly and pretty. It looked like a Winter wonderland had overtaken our normally blah yard. I couldn't resist going in and grabbing the camera and capturing it before it all melted away.
So I thought I would share what I saw. There's nothing like the beauty of nature, in my opinion. The good Lord knows what he's doing.
These are unedited, unaltered, and a little out of focus in some areas. I am a true amateur, but can still appreciate the beauty that surrounds us. Enjoy. And have a fabulous day. (And stay warm!)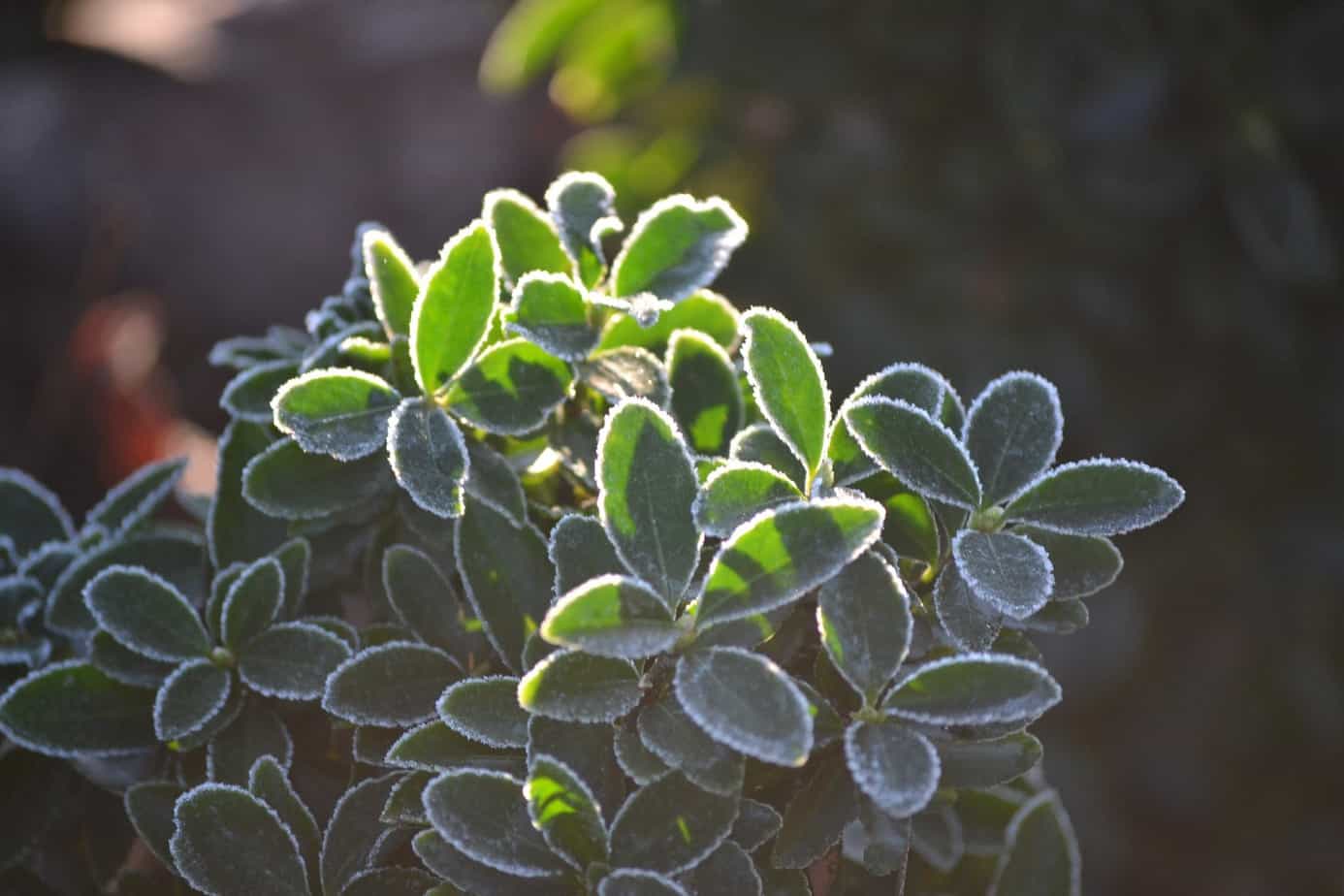 Linking up to Cool Party at Hating Martha