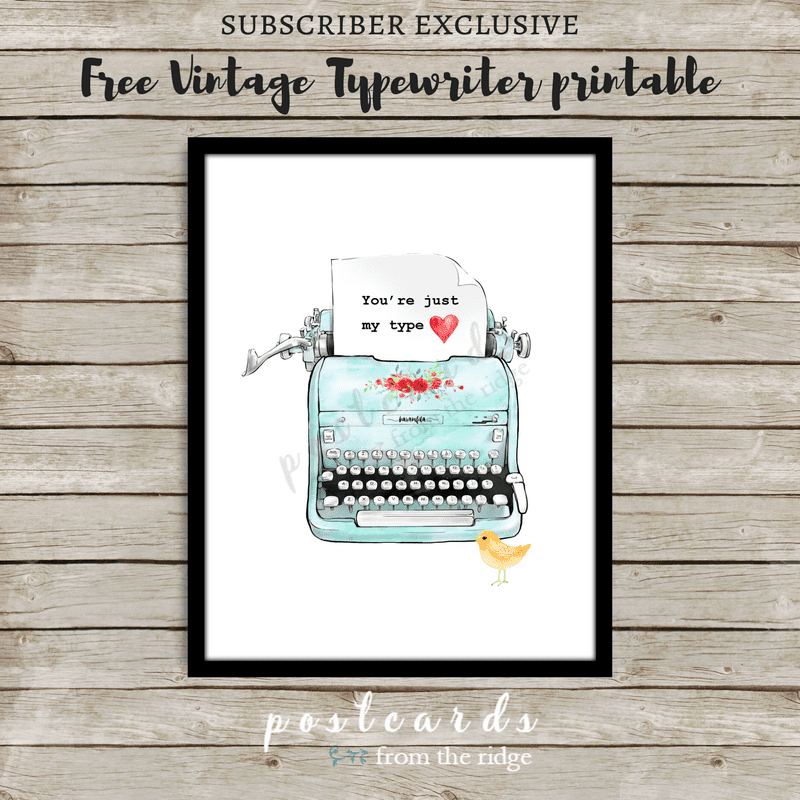 This post contains affiliate links for your convenience. For full disclosure, go here.
Since this is a subscriber exclusive, please don't pin these images or share them at all. They're not for public use, but are only for loyal subscribers! Be sure to add our address to your contact list so you don't miss any future free printables and watch for new freebies in your inbox. Sometimes they get caught in "junk" folders and that's not any fun for anyone.
NOT A SUBSCRIBER? If you've somehow ended up on this page and aren't in our subscriber group, you can sign up here and get all of our future free printables:
This printable is designed to be printed on an 8″ x 11″ sheet of paper, but can be easily trimmed to fit an 8″ x 10″ frame.
Here are some nice, inexpensive frames that are perfect for this print. Click the images for more information.
Here's how to print yours:
Click on the image below and and the downloadable version will appear.
Click the "DOWNLOAD" button that appears in the top right corner of the screen.
When you download/save it, I would recommend creating a new file for free printables. That way it will be easy for you to locate when you want to find it again.
Print it on your home printer or send the file to a printer or office supply shop.
Again, DO NOT PIN OR SHARE THESE IMAGES. You may share a printed version for personal use only. Thank you!!
Enjoy! And thanks for being in our subscriber group!!