UPDATE – I no longer have a shop, but feel free to browse this page or see all of my painted projects by clicking HERE.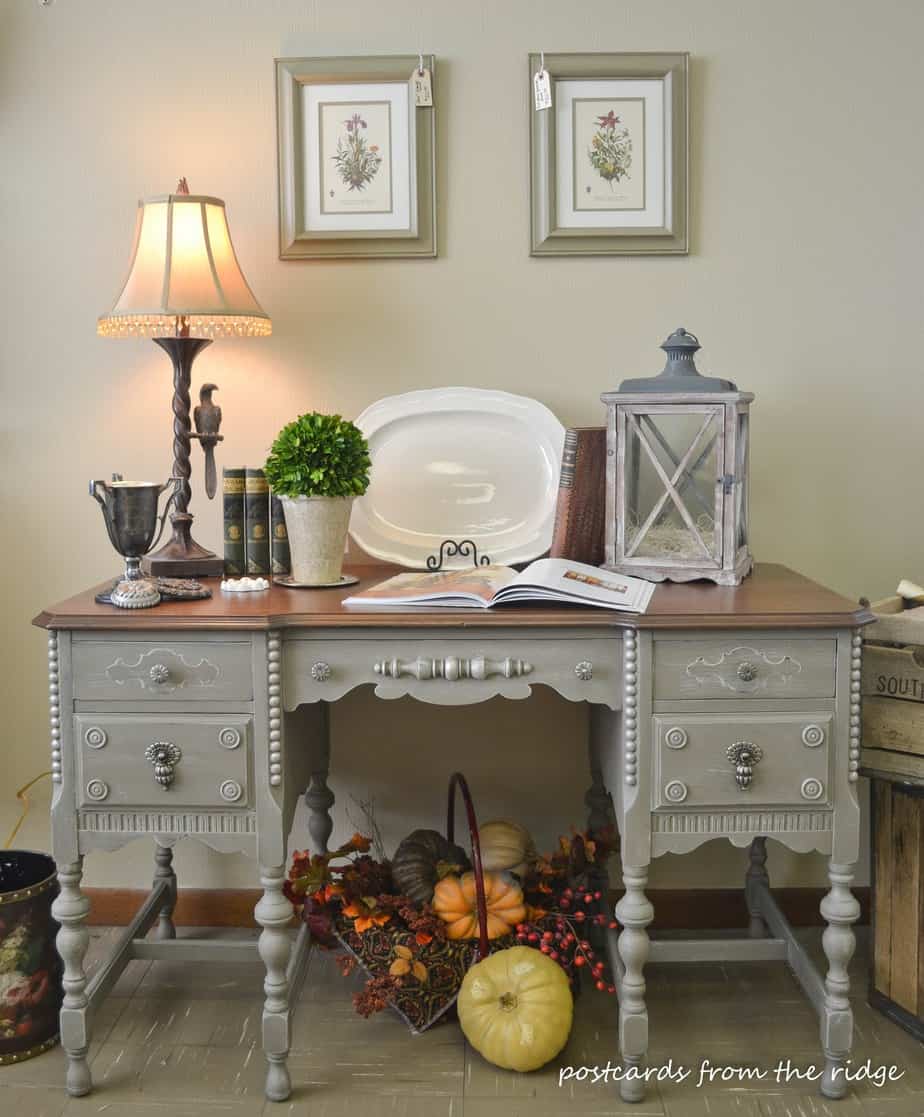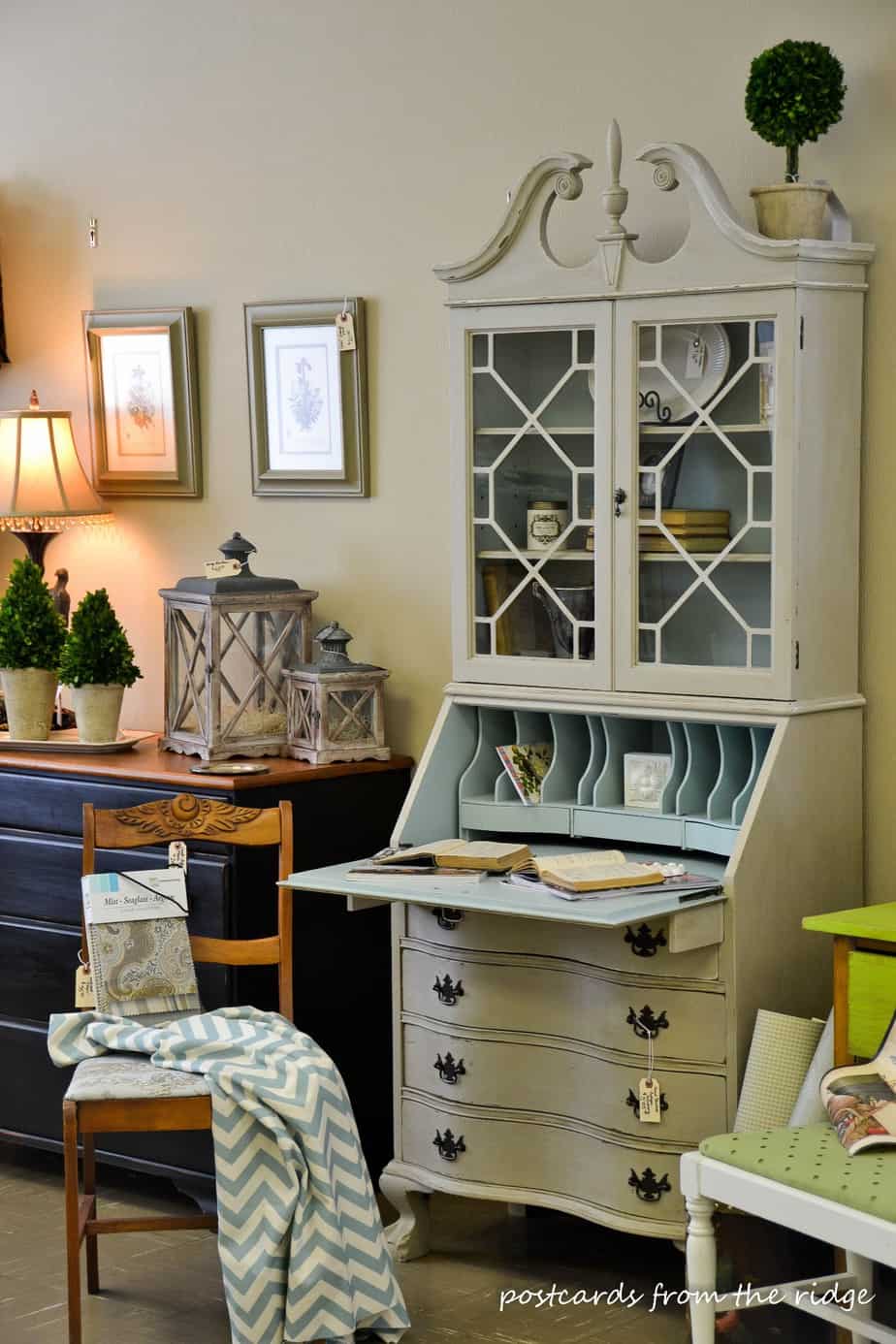 Hey there! Here are just a few of the items currently for sale in my space, located inside of:
Kittrell Paint and Wallpaper
333 Oak Ridge Turnpike
Oak Ridge, TN
Store hours are Monday through Friday 7:30 until 5:30. Saturdays 8:00 until noon.
Phone number is 865-482-5859.
Smaller items can be shipped. I'm unable to ship furniture pieces at this time.
Please contact me if you have questions or are interested in anything you see. postcardsfromtheridge@gmail.com
Or stop by if you're in the area. Other items available for sale at my space or through special order include:
Semi-custom draperies
Valances, etc.
Special order fabrics
Drapery hardware
Ceiling medallions
Wood blinds
Bamboo shades
I'm also available for in-home color consulting and decorating/restyling.
The store where my space is located, where I also am an employee, is a retailer for Benjamin Moore paints and stains, painting tools, commercial and residential wallpaper (including beadboard and paintable wallpaper), canvas dropcloths, Cabot stains, and anything you would need to complete your painting and staining projects. And of course, we have friendly and knowledgeable salespeople who are here to help you with all of your home improvement projects!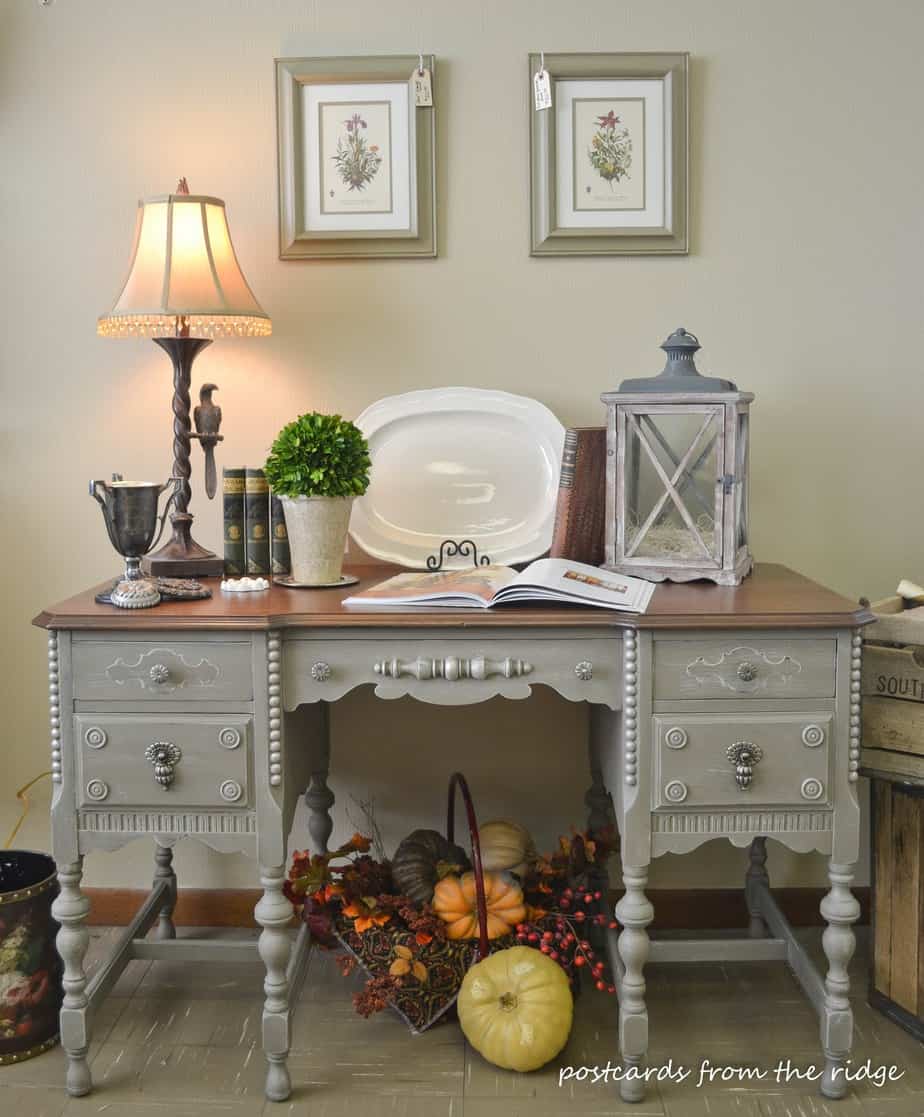 Antique desk. Hand painted with dry brushed overlay and subtle metallic accents. Original hardware. Completely refinished top. Drawers are dove-tailed and all wood. This piece is a beauty.
$395
Antique Secretary in Gallery Buff and Wythe Blue.
(sold)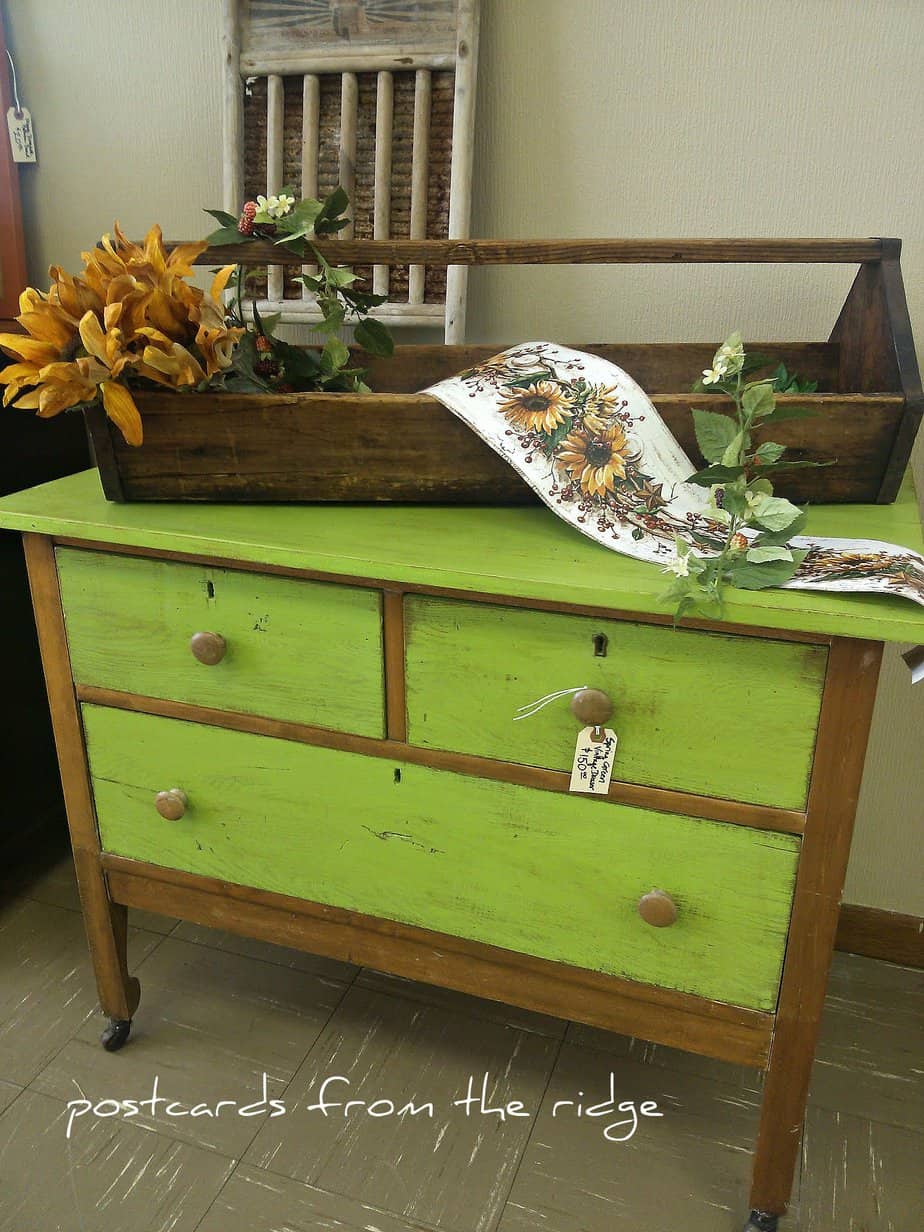 A fun spring green dresser here. Priced at $150.
Solid maple, very sturdy and in excellent condition, this piece is priced at $249.
Creamware serving platters. Perfect for any entertaining opportunity.
A. Oval with ridged edge. 13″ x 9″. $16
B. Large rectangular. 15″ x 10″. $16
C. Small rectangular. 12″ x 9″. $15
D. Small oval. 11″ x 7.25″. $12
E. Large scalloped edge. 15.5″ x 12″ $20
F. Large oval. 18″ x 14″. $20
Preserved boxwood topiaries. Available in 5 varieties.
A. Medium Round. 13.25″ $38
B. Short Round. 11.25″ $38
C. Short Cone. 12.5″ $38
D. Tall Round. 15″ $38
E. Tall Cone. 15″ $38
Wooden lanterns. Perfect for fall and holiday decor.
A. Large lantern. 9.5″ x 16″ $48
B. Small Lantern. 6.5″ x 10″ $35
This reproduction of an old trophy is so authentic, it's hard to tell that it's not the real thing. The lettering, shape, and aging is perfect. (SOLD)
Everlasting faux pumpkins. Lightweight and very realistic.
A. Small yellow. $8
B. Large green. $12
C. Medium orange. $10
D. Large yellow. $12
E. Medium pale orange. $10
F. Medium orange. $10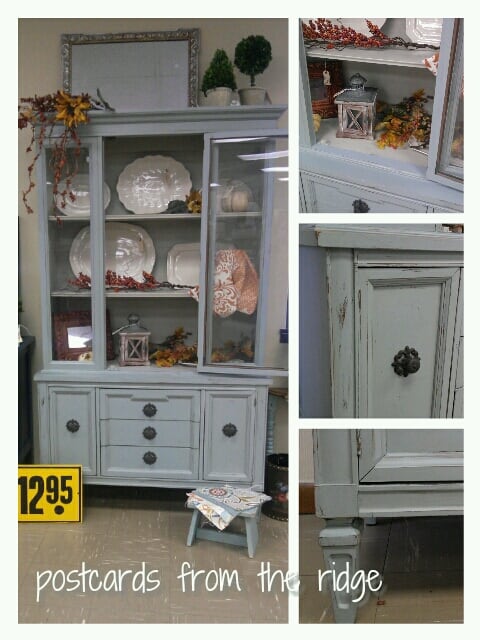 This China hutch is a very nice piece. I hand painted, distressed and waxed it, and it has new hardware. All of the drawers and doors work perfectly. The glass is all original. It is very sturdy and holds lots of dishes and table linens. I would love to have it in my home, but alas, I already have a China cabinet.
46″ wide, 78″ tall, 16.5″ deep
SOLD
This curvy dresser is painted in Benjamin Moore galapagos turquoise and is distressed and finished with a dark wax, It has new silver and turquoise glass knobs. 41″ x 35″ x 21 1/2″
(sold)
This Frenchy accent table is painted in Benjamin Moore Gallery Buff, with accents of Kensington Green peeking through from underneath. Finished in a dark wax. 24″ x 28″ x 22″
(sold)
This dry erase board is a one-of-a-kind creation made with Waverly fabric and painted in Benjamin Moore Georgian Green. Finished in a dark wax for added durability. (Stand not included).
$40.
This sweet wall shelf has black accents peeking out from underneath the red finish. 24″ x 24 3/4″ x 5″
(SOLD)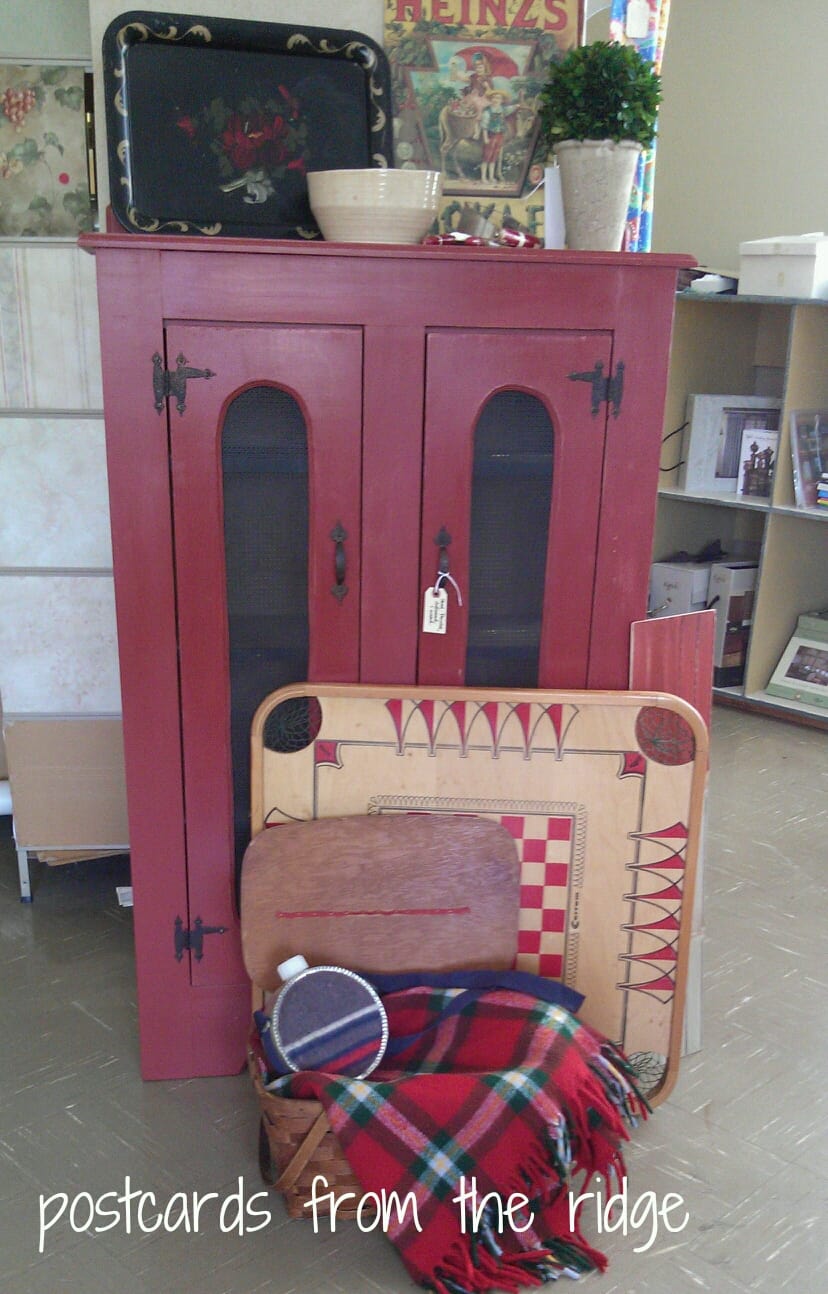 Everyone can use more storage, and this pie safe is a stylish and fun way to add it. Dimensions for this piece are 33″ wide x 56 1/2″ tall x 11″ deep. Painted in Benjamin Moore Spanish Red, distressed and finished with a dark wax for durability.
(SOLD)
The vintage wooden game board is 28 1/2″ x 28 1/2″. (SOLD)
The vintage throw is $14.
The vintage canteen is $5.
The vintage wood picnic basket is $24.
A few of the approximately 300 fabrics that are available to be made into anything you can imagine, or can be ordered by the yard if you prefer to create it yourself.
Let me know if you have any questions or if you'd like to purchase any items shown.
Thanks for stopping by.
XOXOX,
Angie