Need to create a gallery of your projects? Go here to set yours up. (affiliate link)
An antique desk, above and below. For more pictures and details about this project, click here.
An antique secretary hutch got a facelift inside and out with paint and wax. To see more of this project, go here.
(SOLD)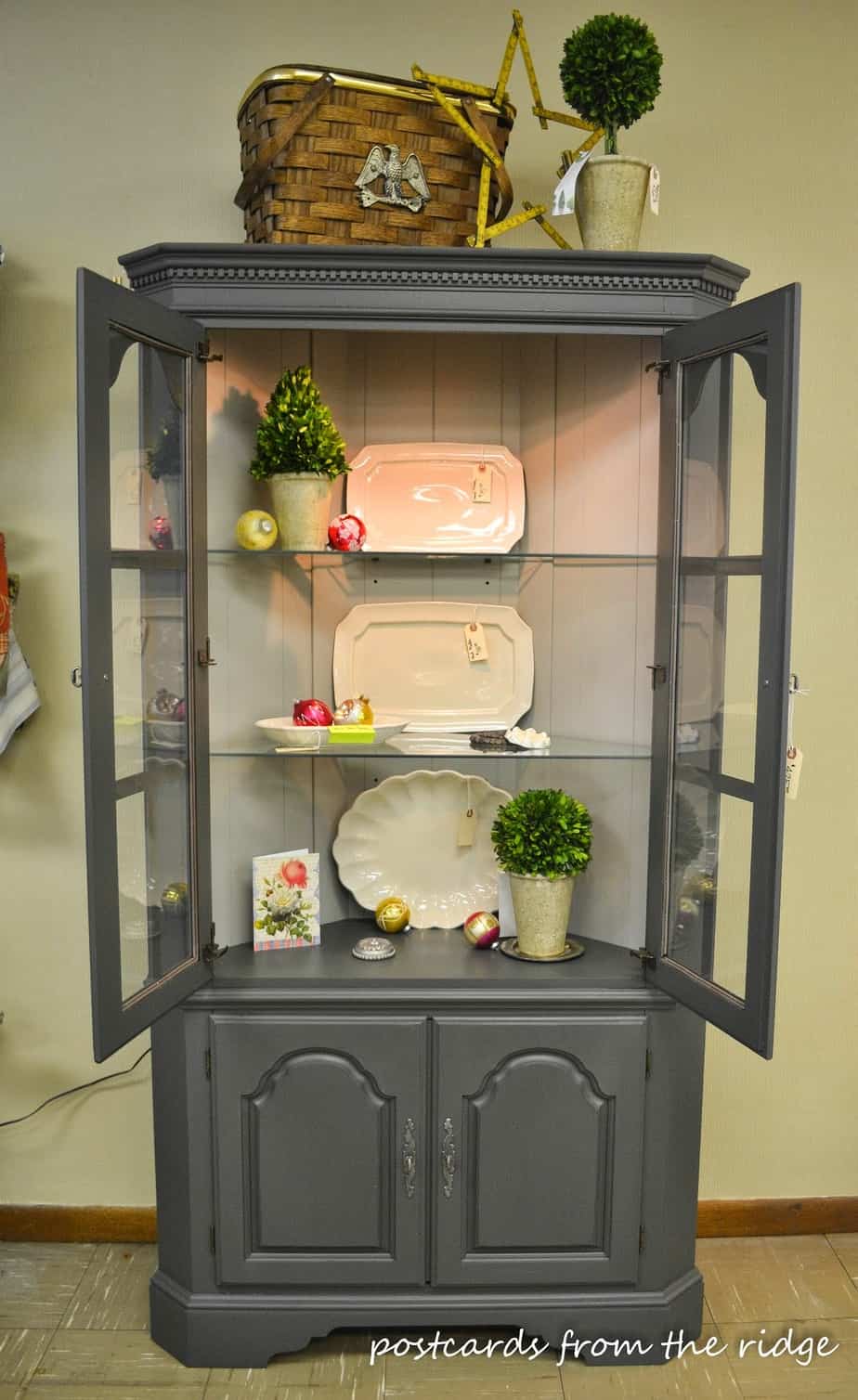 An 80's corner cabinet got painted inside and out, and the hardware got a facelift as well. More on this project here. Sold
5-drawer maple dresser that I painted, stenciled and distressed.
To see the before and after, go here.
(sold)
A dated hutch gets crackled and antiqued. For more information on this project, go here.
(SOLD)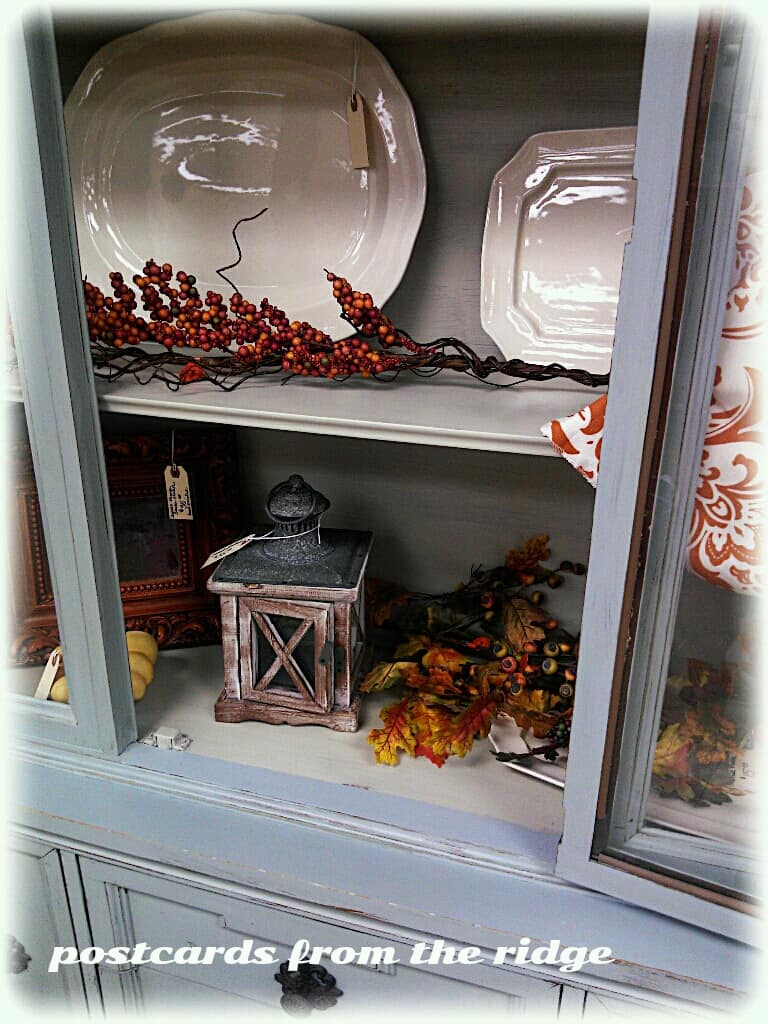 Black maple dresser in hand-distressed onyx finish and waxed for durability.
(sold)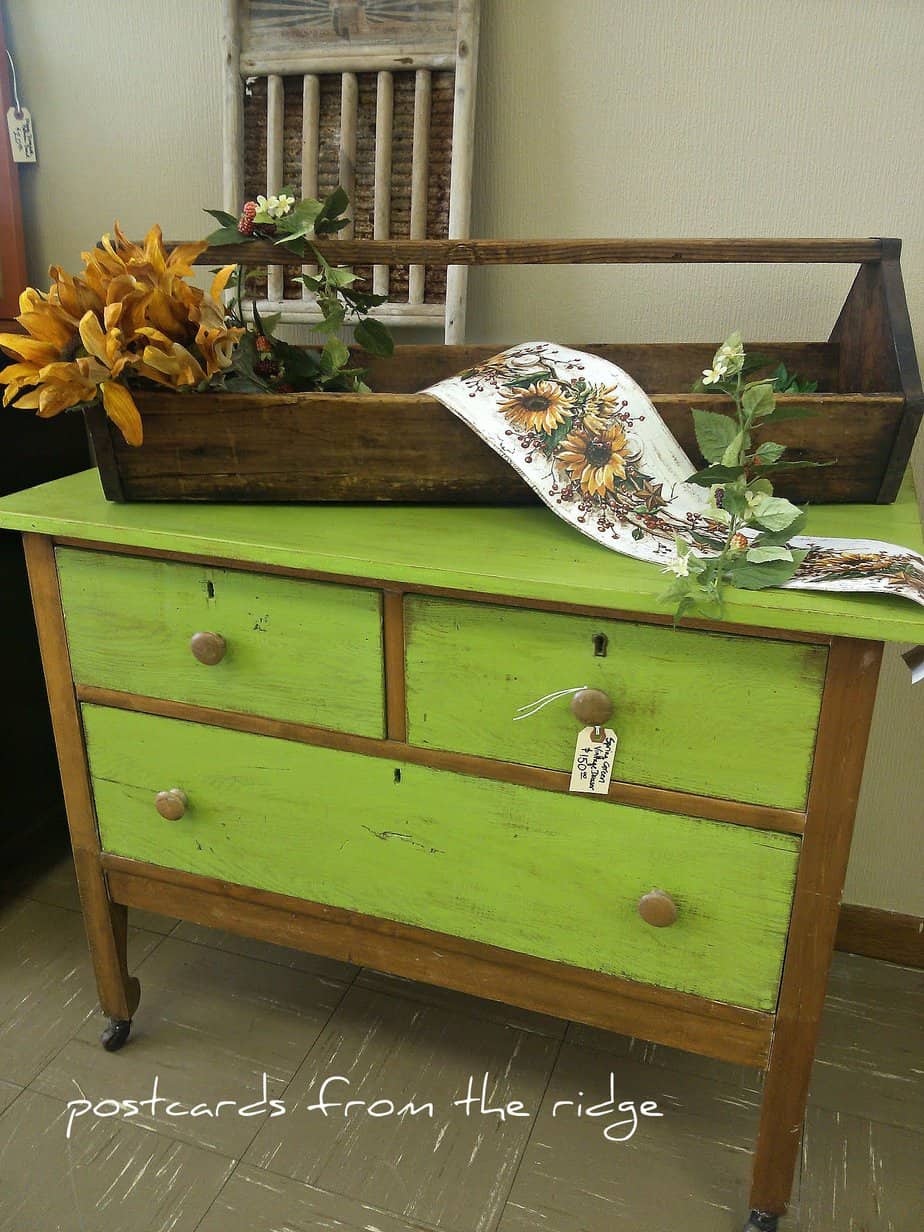 Vintage oak dresser in spring green, hand-distressed and waxed.
A vintage china hutch gets a makeover with paint, distressing, wax, and new hardware. (sold)
The creamware dishes are for sale as well, ranging in price from $12 to $20.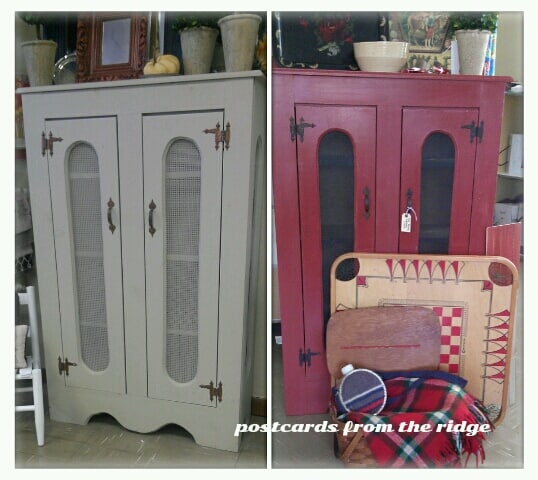 This pie safe got a new coat of red paint with black accents and is looking refreshed. (SOLD)
A couple of mirrors, a step stool, and a thrifted frame that I painted and made into a dry erase board. For sale in my space.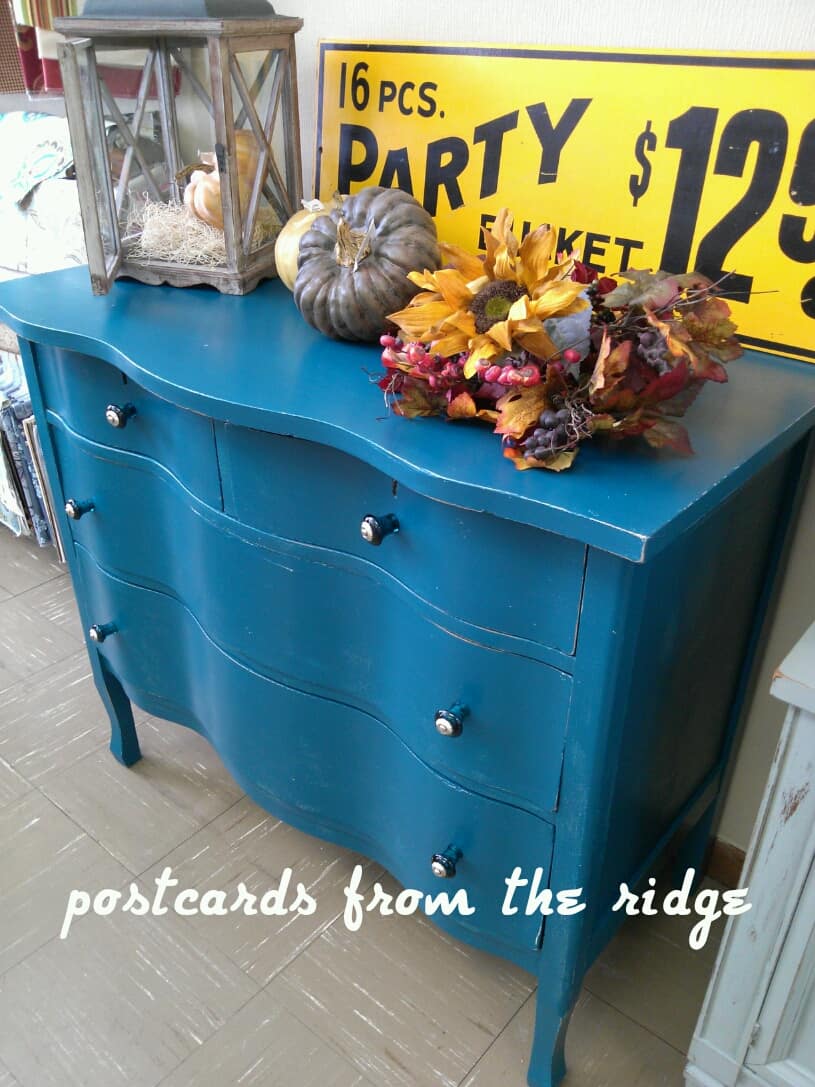 This curvy lady is wearing a rich turquoise and got new jewelry in the way of the turquoise glass and silver knobs. (sold)
Frenchy accent table. Linen color with blue accents. Distressed and waxed. (sold)
Our bathroom vanity. It got a makeover and a brand new life. You can read about the transformation in this post.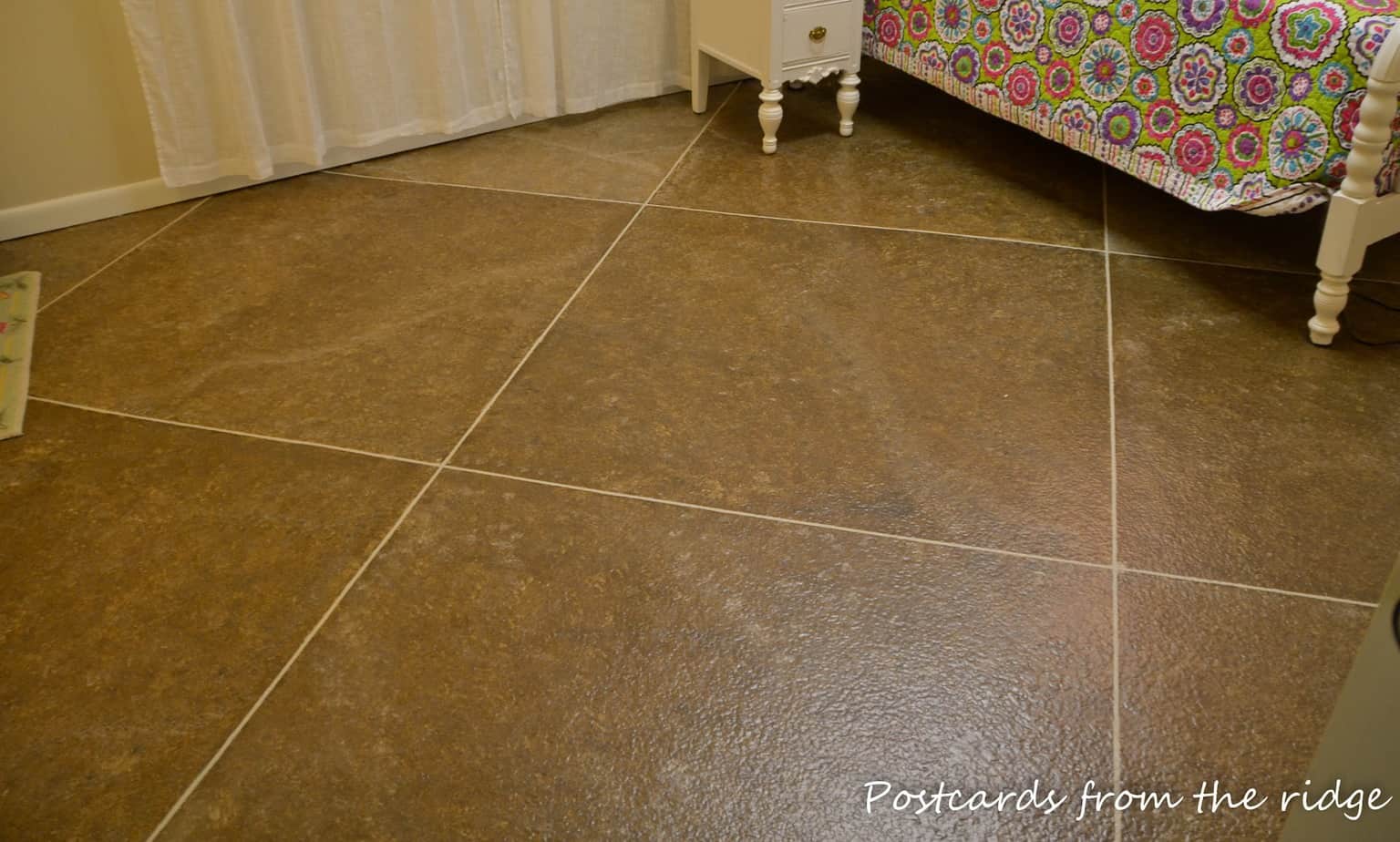 The floor in one of our basement rooms. I painted over a hideous 60's floor using pinstriping tape, floor paint, and glaze. You can get the details of this project here.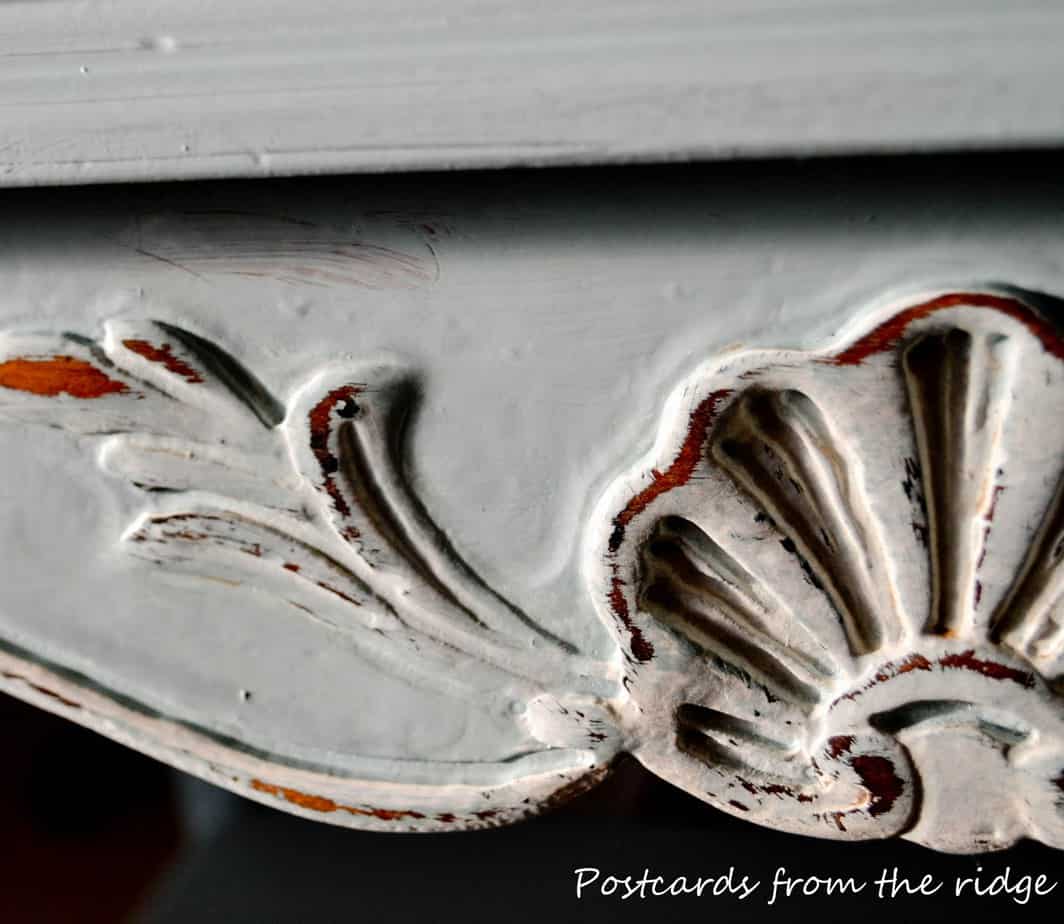 Just a little piece I picked up at the thrift shop and transformed.
An estate sale frame that needed a new home and got all prettied up to be used as a jewelry bulletin board for one of my daughters. How to and details can be found here.
Our family room mantel. It was white when we bought the house. And the walls were 1960's paneling. Both the mantel and the walls, along with the trim and the trim on the mirror got a makeover. Pictures of the finished room are here.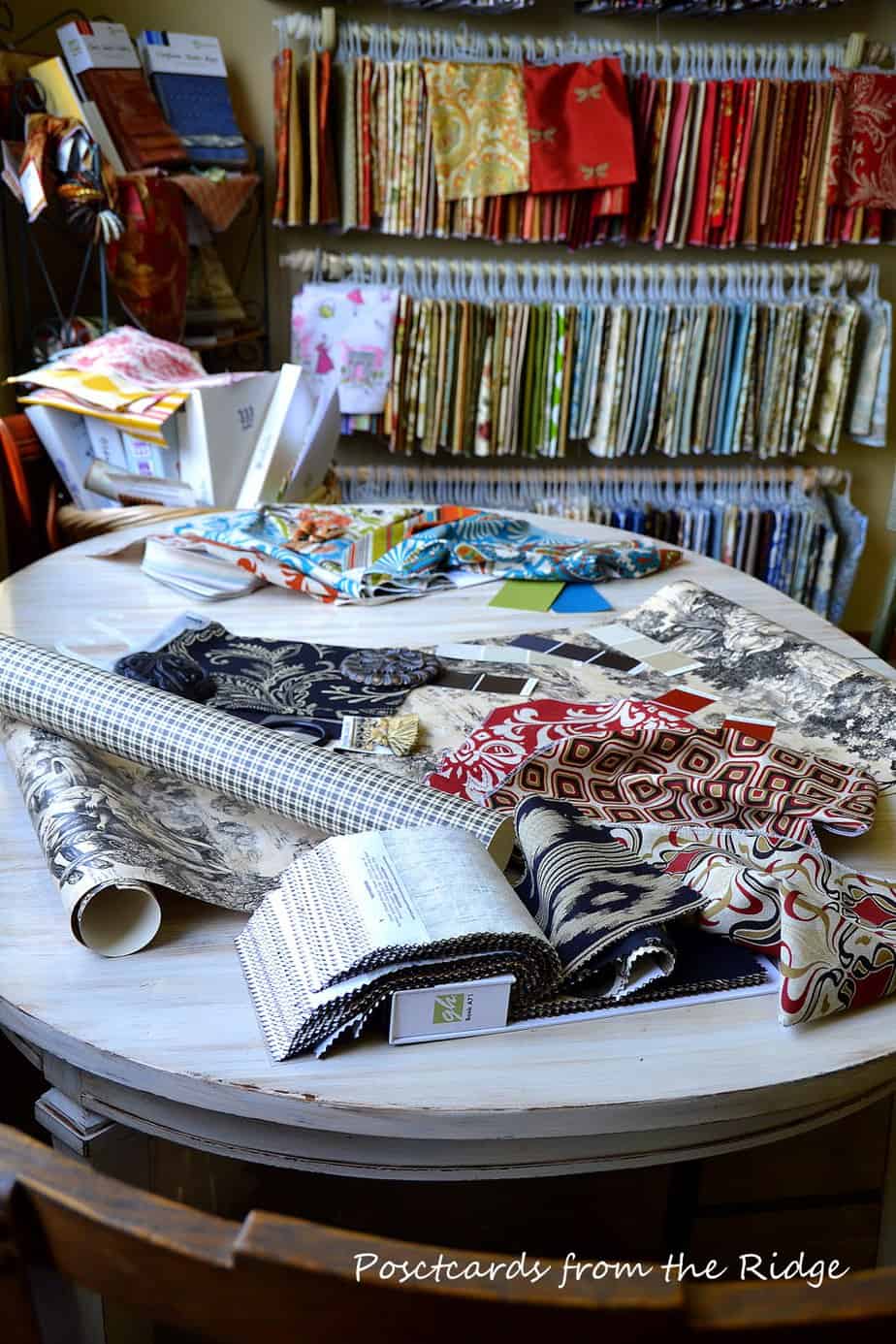 My little corner of the shop. Part of it anyway. I painted, distressed, and glazed the table that the items are laying on.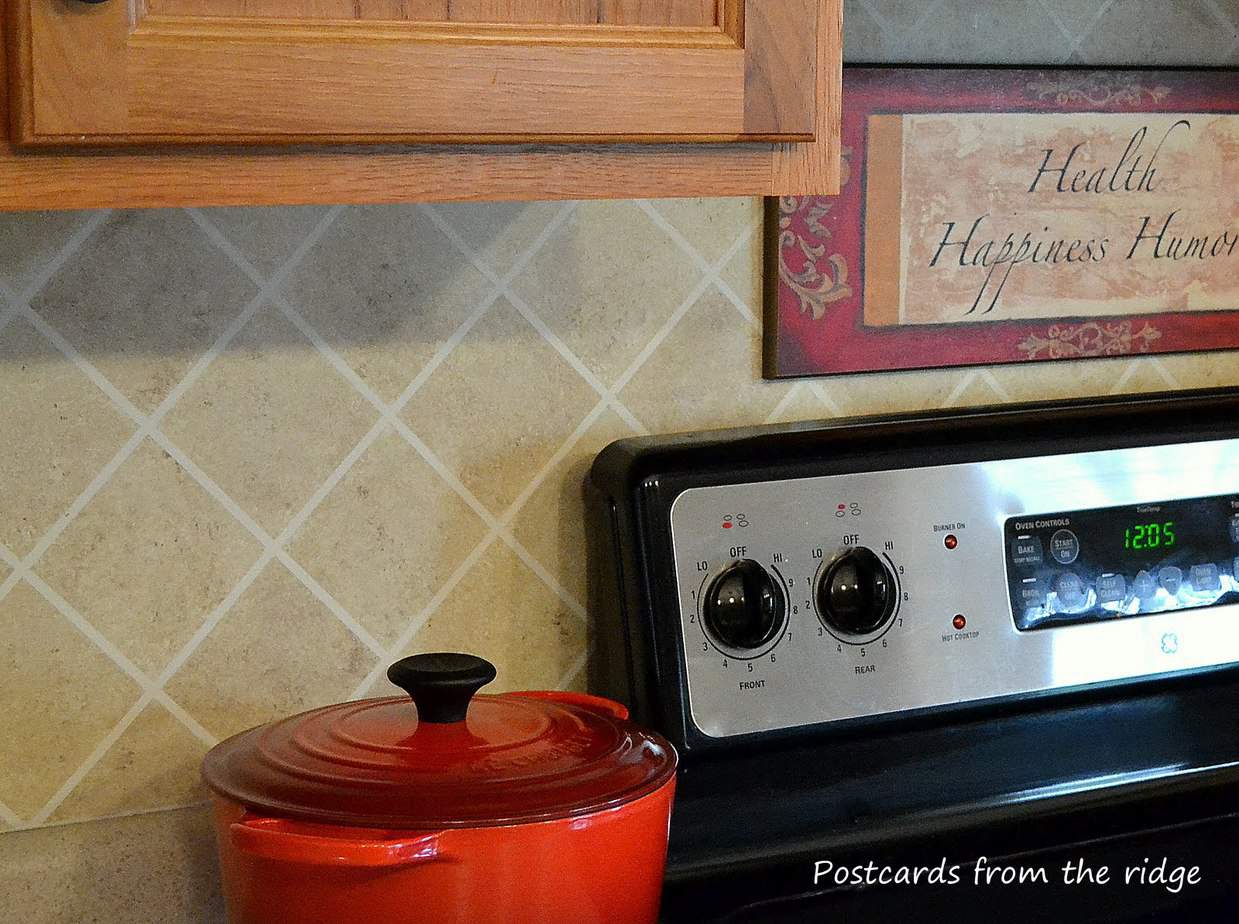 Our kitchen backsplash. We had a budget of zero dollars when we moved into the house, so I used tape and paint to create the look of tumbled marble tiles at a fraction of the cost of the real ones. This was done 6 years ago, long before I even knew what a blog was, so there are no how-to pics.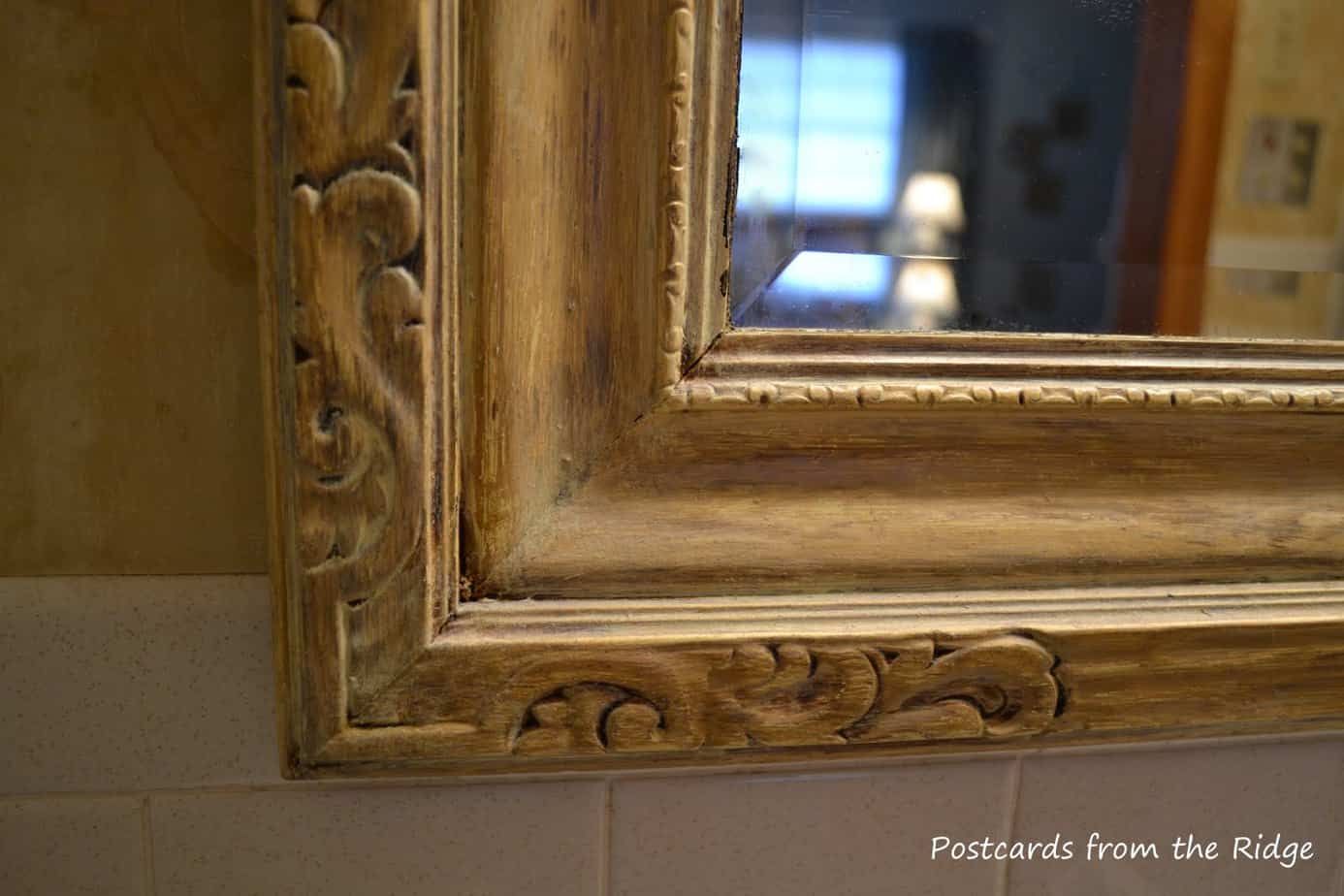 Master bath mirror. It has since had a makeover, along with the rest of this room. Bathroom remodel pictures are here. And the new look of the mirror can be seen here.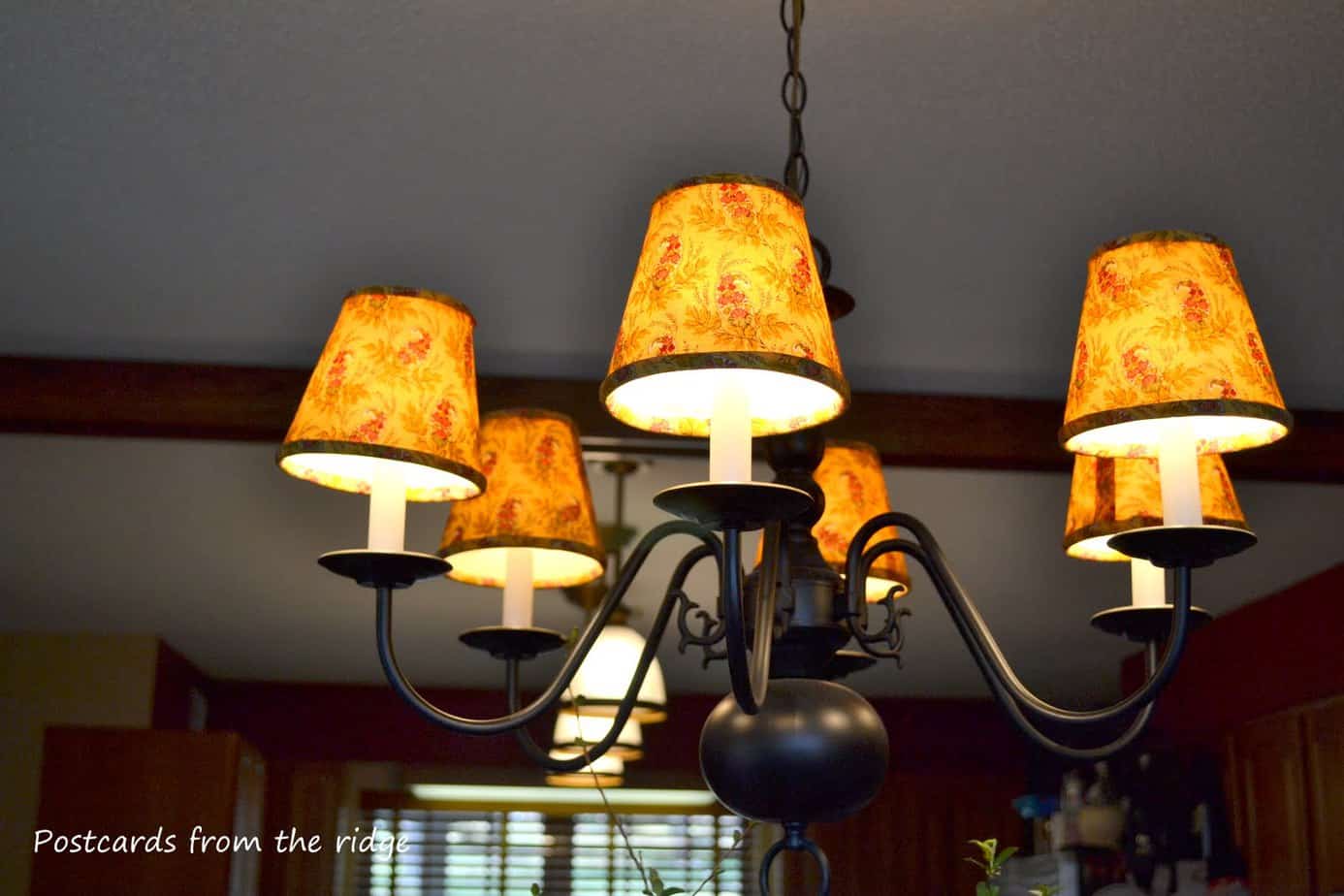 Brass yardsale chandy that I picked up for $7 and spray painted black. I covered self-adhesive lampshades with some fabric that was leftover from a previous project. Works well and looks ok for a $20 light fixture transformation, don't you think?
XOXOX,
Angie
If you're new here, sign up for email here or follow along here so you don't miss a thing:
Email * Facebook * Hometalk * Pinterest * Twitter * Instagram