Birthday Wish List & Memorial Day Sale Favorites
My birthday is in late May and my Memorial Day Sale Favorites become my birthday wish list! It seems like companies run sales just for me, lol. And since some of my favorite things are on sale and I love saving money, I thought it might be fun to share a birthday wish list with some of them.
This post contains affiliate links for your convenience. I may make a small commission on products purchased with my link, but your price does not change. For full disclosure go here: Disclosure and Policies. Thank you for supporting my site.
I've gathered a few of my sale favorites and are sharing them here today, along with links and codes to get special Memorial Day sale prices! Click on any image to learn more about it.
Amazon Wish List
I have a variety of favorite things on my Amazon birthday wish list. Here are a few highlights from my list:
See my Amazon birthday wish list with my favorite items here: Birthday Wish List
Brooklinen 20% off everything
Last year I bought our first set of linen sheets and am absolutely in love with them. I'm going to be ordering a linen quilt and an additional set of linen sheets while they're on sale. No, they're still not cheap, but they're definitely worth it. Trust me. Bed found here: Cane headboard. See all of our bedroom plans here: Bedroom Makeover Plan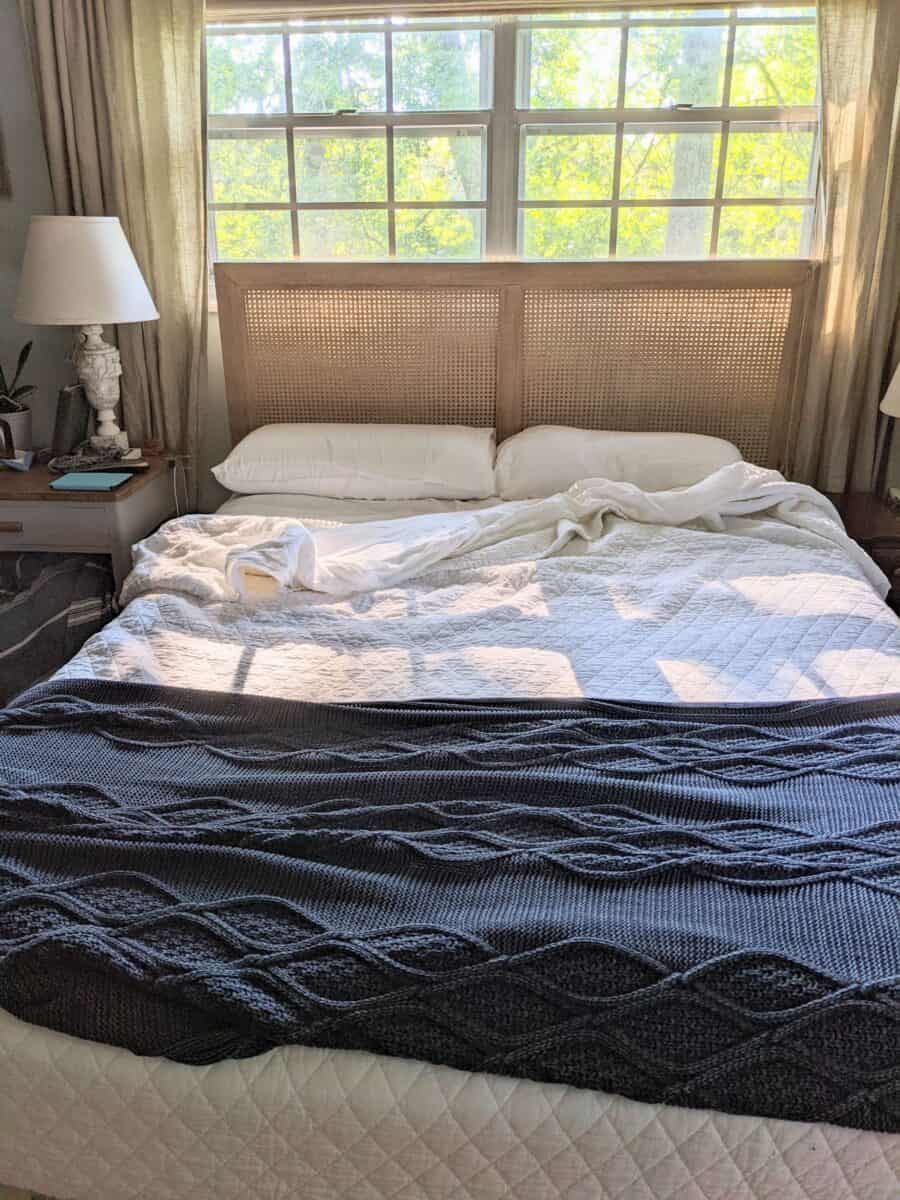 Talbots 30% off everything + 40% off most expensive item purchased
I've been revamping my wardrobe over the past few months and have added lots of colorful tops that I can wear with jeans or white pants. And I can always find something I need at Talbot's. I'm loving these white chino pants. I just bought and really love this navy embroidered tunic and the gorgeous green stripe linen tunic
Ruggable Sale
Who doesn't love a gorgeous area rug, especially if it's washable AND on sale! Shop the Memorial Day Sale on indoor and outdoor rugs through May 30th sale here: Memorial Day Sale: 15% off sitewide, 20% off summer favorites. Promo Code: MD23AFF
Here are some favorites:
Target Memorial Day Sale Picks
Is there anyone out there that can go to Target and spend less than $100? I salute them!! But I'm not one of them. This weekend you can save 30% on outdoor and patio items and up to 40% on furniture here: Memorial Day 40% OFF SALE.
I especially love this block print throw pillow from Studio McGee, this large coiled basket from Threshold, and this woven rattan end table.
Rifle Paper Memorial Day Sale Favorites
One of my favorite small businesses, Rifle Paper, has the most beautiful home decor and office items. Their wallpaper, furniture, rugs, and accessories always make me smile. You can save 25% off this weekend with the code BLOOM25.
I like to make my office area prettier with their desk organizers, and I love using their greeting cards and beautiful wrapping papers for any gifts. You can also find gorgeous area rugs, wallpaper, and fabric on sale.
Lovesac Memorial Day Sale
This isn't just something on my wish list. We actually have one of their "sactionals" in our family room and love it. If you've been waiting for them to go on sale, then you're in luck! They're running a special 25% off everything Memorial Day starting on May 26th sale here: SAVE 25% AT LOVESAC, and you can see my full review of our here: Lovesac Sactional Review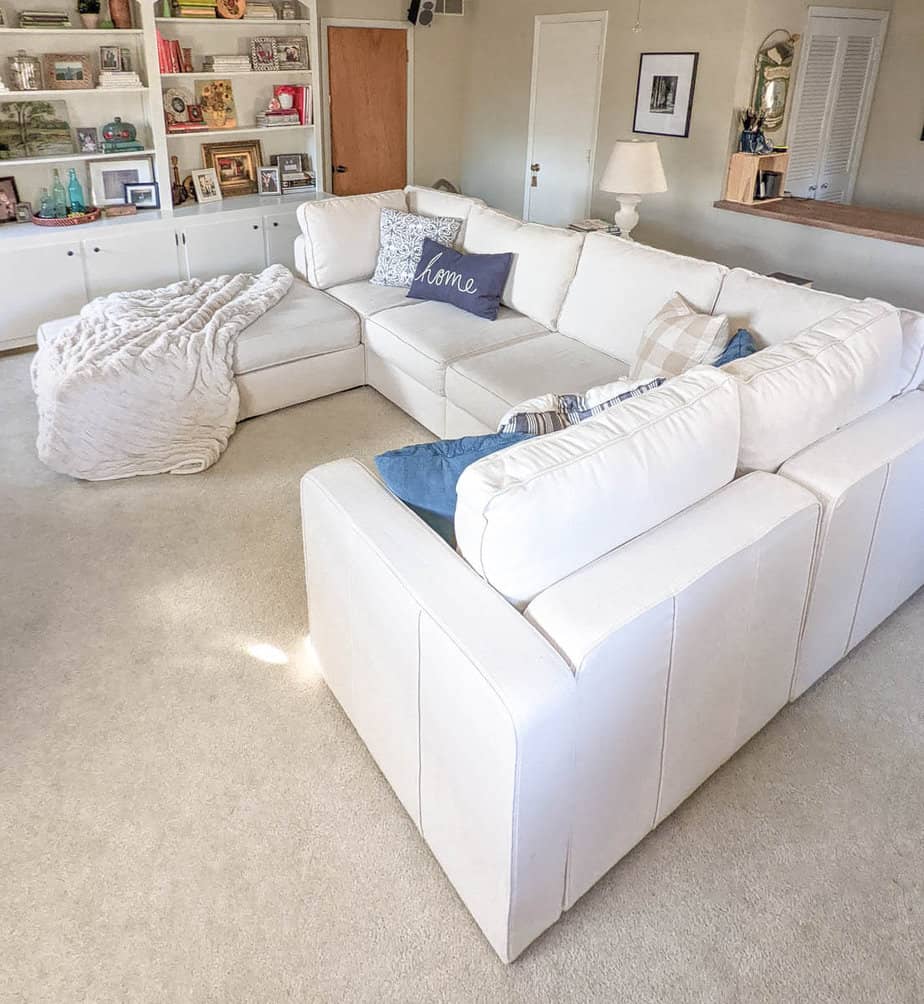 Emory Valley Mercantile
If you didn't already know it, I have an online shop where I sell items that I've curated to give your home a cozy, relaxing look. My inventory is currently stored in my basement and it's overflowing. So I'm offering 20% everything in stock through Memorial Day. Use the code 20MEMORIAL at checkout for the discount. You can see all that's on sale here: Memorial Day Sale.
NOTE – Discount will be automatically be deducted at checkout.
Here are some of my favorites:
faux creamy hydrangeas,
set of 3
$24.99
summer cloth napkins,
set of 4
$19.99 / 4 Pk
faux blue hydrangeas,
set of 3
$24.99
Glass plant mister with black lid
$12.99
Solo Fire Pit
Have you seen these? They're smokeless, wildly popular, and amazing! And they're on sale this weekend like never before, like up to 45% off! I might be buying my husband one of these for Fathers' Day. See them all here Solo Stoves
More deals
Almost every brand is having some type of sale this weekend. Here are a few more favorites to save on:
I hope you enjoy the holiday weekend and unofficial start of the summer. For some simple ideas for adding patriotic touches around the house, visit this post: How to Make Everyday Items Look Patriotic