2022 Labor Day Sales Not to be Missed
Can you believe it's already September? That means the holidays will be here before we know it! Time, slow down!
And since everything home-related seems to take 3x as long to be delivered, it's not too early to shop for anything you need before the holidays. In fact, it's actually a smart idea.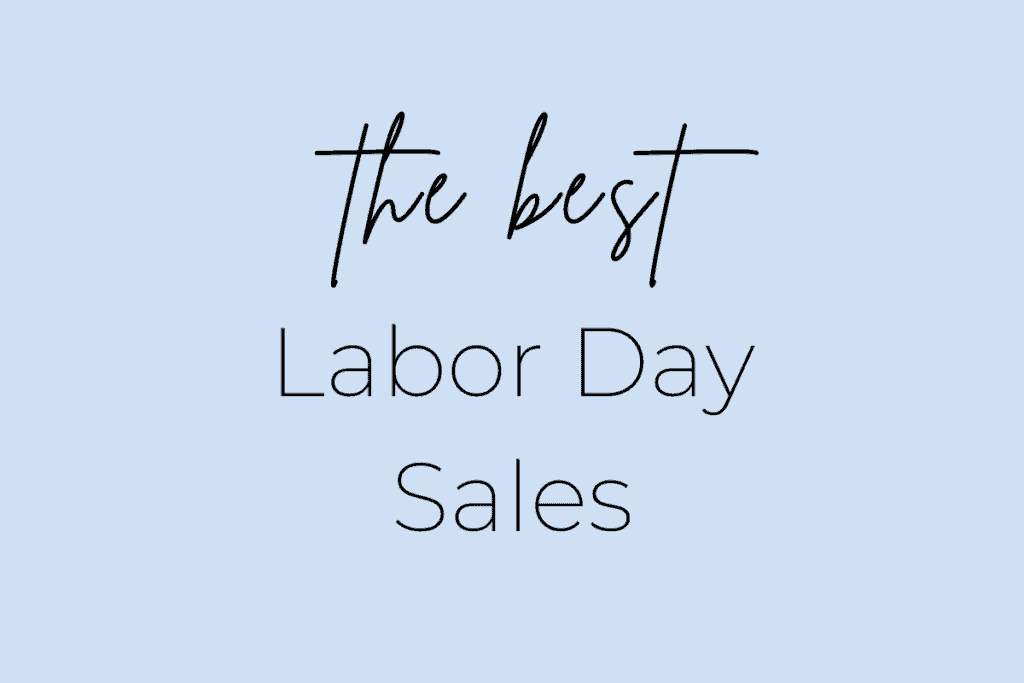 This post contains affiliate links for your convenience. I may make a small commission on products purchased with my link, but your price does not change. For full disclosure go here: Disclosure and Policies. Thank you for supporting my site.
Case in point, I ordered a new headboard in April and didn't get it until July. So if there's something big you'll need before the most wonderful time of the year now's the time to order it.
On that note I've scoured the big ole internet for the best deals and am sharing the best ones here today. Woohoo! Saving money on something you need is always a good thing.
Noteworthy 2022 Labor Day Sales
If you've been waiting for a sale then you're in luck. Here are the best deals this weekend:
Amazon
Special deals this weekend on almost every category here: Amazon Top Deals. Here are some of my favorites:
Anthropologie 2022 Labor Day Sale
Their biggest home sale of the year is going on right now and most items are 30% off here: Anthro Labor Day Home Sale. These are a few of their most popular items:

Emory Valley Mercantile (my online shop)
Nearly 60 items in my shop are on sale this weekend. I'm overstocked and need to sell these things so the prices are great. See all the sale items here: Emory Valley Mercantile Sale. Here's a sneak peek: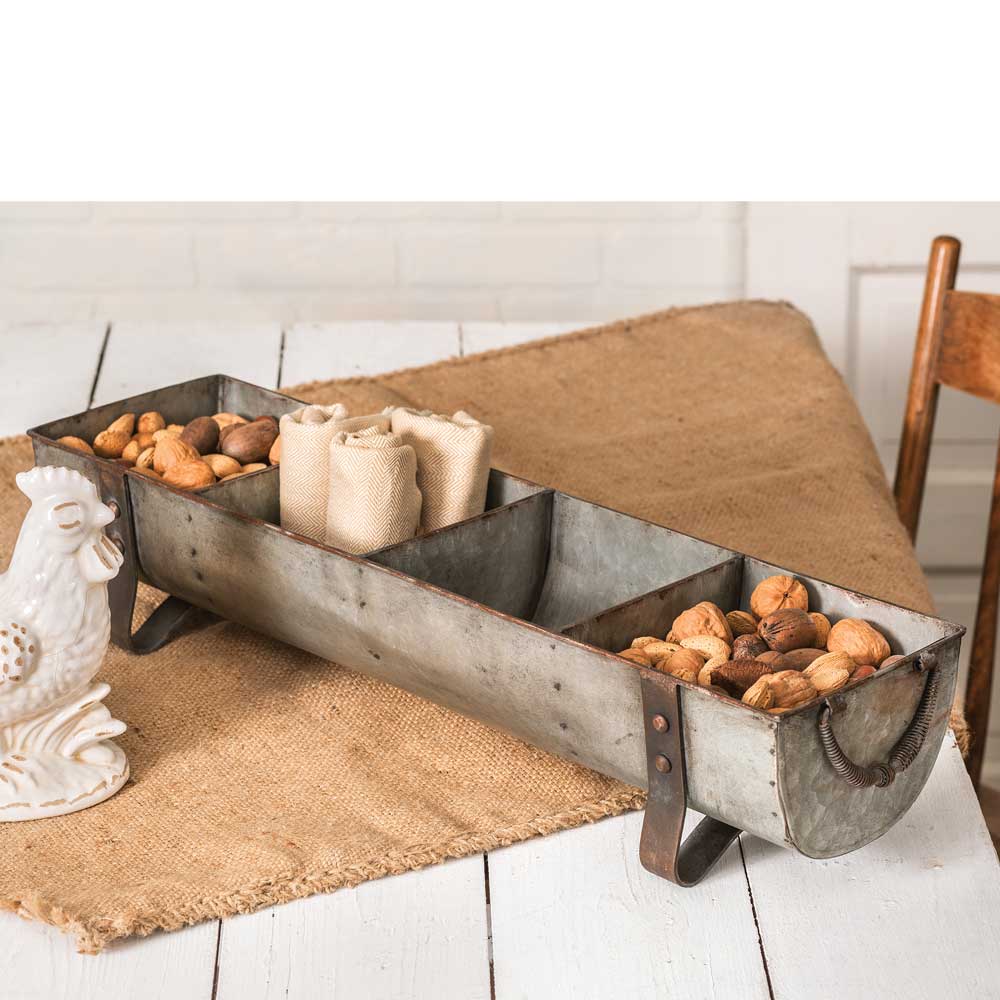 Target
Save big this weekend with up to 30% patio furniture and kitchen & dining, plus up to 50% off bedding basics. Here are all the deals: Target Labor Day Sales
These beautiful rugs are washable and are especially great for homes with pets or kids. Save 15% on one and 20% on two or more with code LD22: Ruggable Labor Day Sale
Lovesac
If you're looking for a flexible sectional that has washable covers then you'll want to check out the sactional from Lovesac. We've had one for 3 1/2 years and you can read about it here: Lovesac review. And you can save up to 25% this weekend here: Lovesac Flash Sale – Up to 25% Off Sactionals and 20% Off Everything Else. Plus, Fast & Free Shipping, 60-Day Home Trial, and 24-Month Financing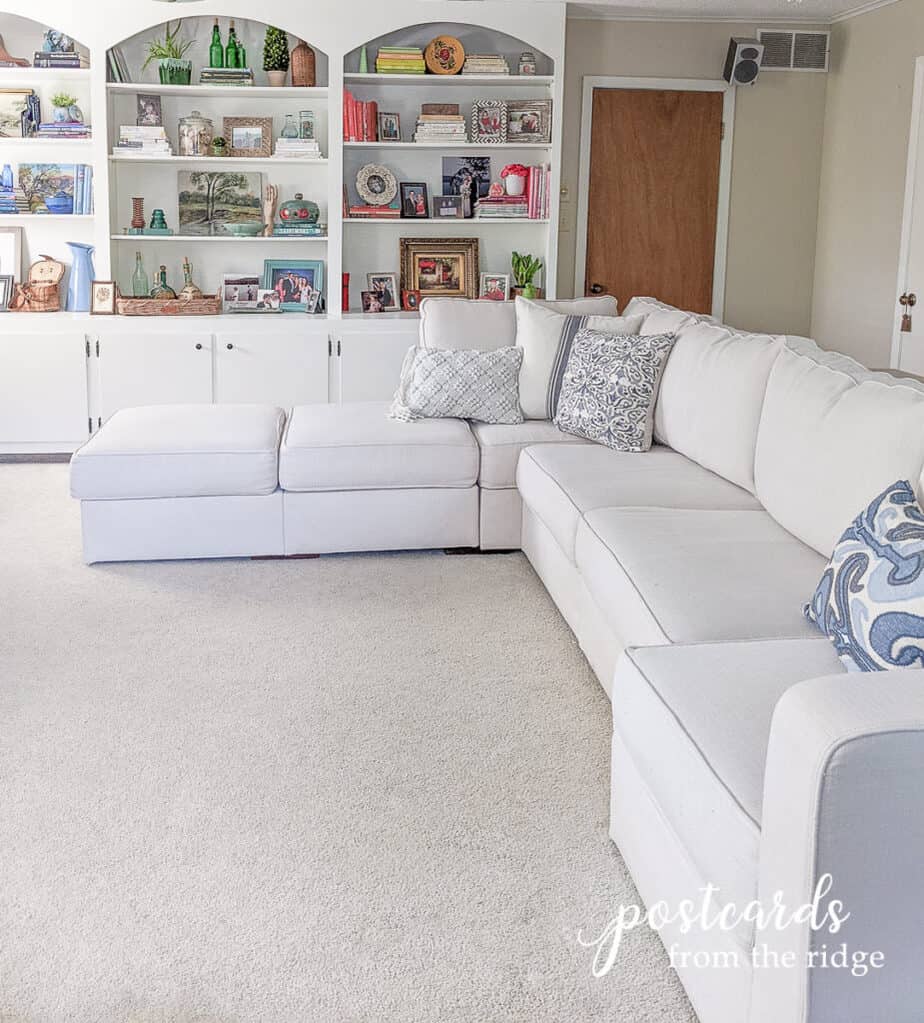 Pottery Barn
One of my favorite sources for all things home, but I always shop when things are on sale here. There are hundreds of items included in their Labor Day Sale here: Pottery Barn Labor Day Sale. And these are some favorites of mine:

West Elm
Up to 70% off furniture, decor, pillows, & rugs here: West Elm Labor Day Sale. These are some of my favorites:

Annie Selke
Save 20% on all brands under the Annie Selke umbrella including Dash & Albert Rugs, Pinecone Hill, and more. Use the special code found at the top of their site here: Annie Selke Labor Day Sale. These are a few of my favorites:

Rifle Paper
25% off everything at one of my favorite small brands. I adore their lively colors and cozy designs. I especially love their wrapping paper, gift cards, and wallpaper. You can see everything here: Rifle Paper Labor Day Sale. Be sure to use the special code at the top of their page when checking out. Here are some of my favorites:

Find everything for your home here and save up to 70% this weekend here: Wayfair Labor Day Sale
Printique
My favorite place for photo prints, photo books, canvases and more. I just received some prints from them and they're so nice looking and got here in 3 days. You can save 15% this weekend here: Printique Labor Day Sale. Be sure to use the special code at the top of their page at checkout.
That does it for my favorite sales this weekend. Don't buy anything you don't need, but if there's something that you do need hopefully you'll find it on sale this weekend.
Let me know if you have questions or if you find more great sales and I'll add them to my list.