Memorial Day Sale Favorites For Your Home
My birthday is in late May and my Memorial Day Sale Favorites become my birthday wish list! It seems like companies run sales just for me, lol. And since some of my favorite things are on sale and I love saving money, I thought it might be fun to share a birthday wish list with some of them.
I've gathered a few of my sale favorites and are sharing them here today, along with links and codes to get special Memorial Day sale prices! Here we go! Click on any image to learn more about it.
Target Memorial Day Sale Picks
Is there anyone out there that can go to Target and spend less than $100? I salute them!! But I'm not one of them. This weekend you can save 40% on outdoor and patio items here: Memorial Day 40% OFF SALE. And these are a few that I'm crushing on:
Home Depot Memorial Day Sale Picks
As a home blogger who's constantly updating things, Home Depot is a great resource. They also have some amazing Memorial Day sales happening and I found some I need would love to have. This ceiling fan is actually a need since mine has quit working and we have 90% humidity all summer long here in Tennessee. And it's currently 32% off!
Rifle Paper Memorial Day Sale Favorites
One of my favorite small businesses, Rifle Paper, has the most beautiful home decor and office items. Their wallpaper, furniture, rugs, and accessories always make me smile. You can save 25% off this weekend with the code BLOSSOM. Here are a few of my favorites from there.
I have a soft spot for beautiful vintage art and love to collect and display it. If you also love vintage art, then you'll want to visit Museum Quality Art for affordable reproductions starting at $24. And you can currently save 20% with the code MEMORIALDAY with this special link: Museum Art Sale
Lovesac Memorial Day Sale
This isn't just something on my wish list. We actually have one of their "sactionals" in our family room and love it. If you've been waiting for them to go on sale, then you're in luck! They're running a special 20% off everything Memorial Day starting on May 27th sale here: SAVE 20% AT LOVESAC, and you can see my full review of our here: Lovesac Sactional Review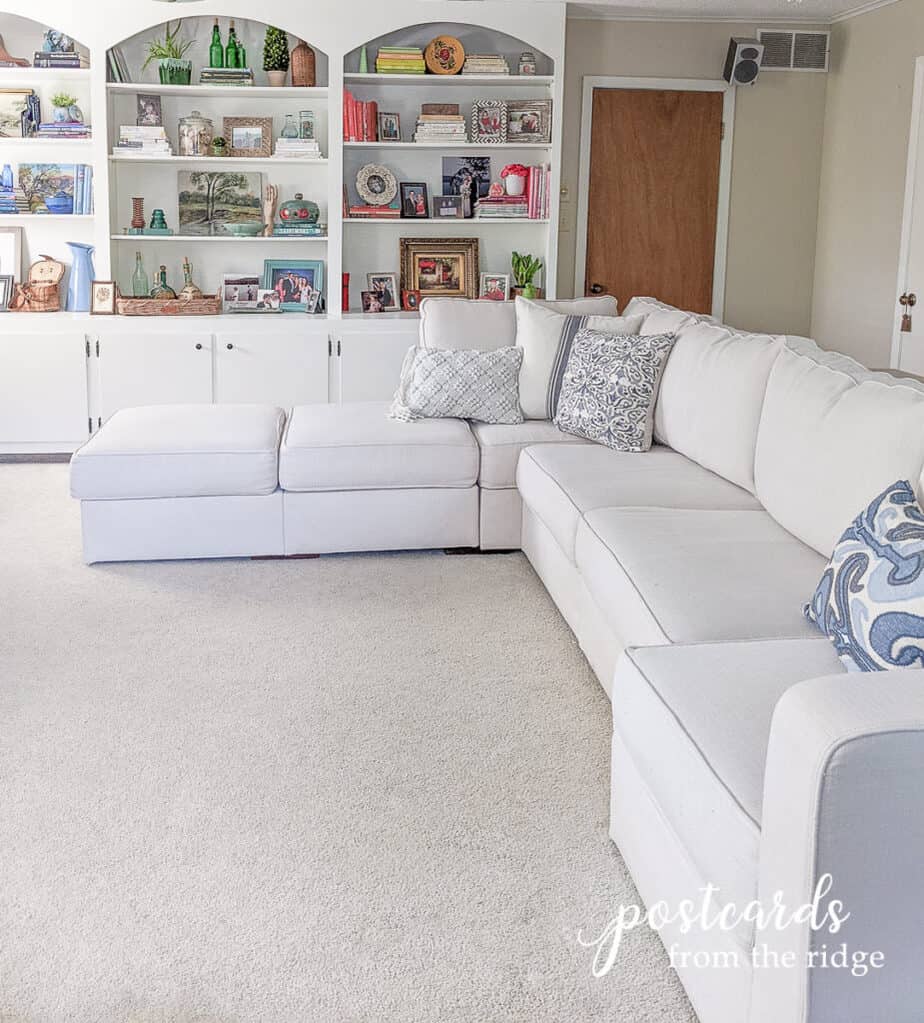 Lovesac Flash Sale – 20% Off Everything. Plus, Fast & Free Shipping, 60-Day Home Trial, and 24-Month Financing
Emory Valley Mercantile
If you didn't already know it, I have an online shop where I sell items that I've curated to give your home a cozy, relaxing look. My inventory is currently stored in my basement and it's overflowing. So I'm offering 20% everything in stock through Memorial Day. Use the code 20MEMORIAL at checkout for the discount. You can see all that's on sale here: Memorial Day Sale.
Here are some of my favorites:
Solo Fire Pit
Have you seen these? They're smokeless, wildly popular, and amazing! And they're on sale this weekend like never before, like up to 45% off! I might be buying my husband one of these for Fathers' Day. See them all here Solo Stoves
Bed Bath & Beyond sale
I can always find something I need at Bed, Bath, & Beyond. Whether it's fresh new bath towels, throw pillows, cookware, or kitchen gadgets, I love their huge selection. This weekend you can save up to 50% with this link: Memorial Day Savings
Ruggable Sale
Who doesn't love a gorgeous area rug, especially if it's washable AND on sale! Shop the Memorial Day sale and save 15% with the code STRIPES15 here: Ruggable Rugs on Sale.
I hope you have a great weekend and are able to relax and get outside. With all that's going on in our world these days, we need as much stress-free activity as possible.