A Classic, Cozy Living Room Design from The Home Depot
Living room decor from The Home Depot
This post contains affiliate links for your convenience. For full disclosure go here.
This post is sponsored by The Home Depot. All text and opinions are mine and I only promote brands that I love and trust.
Hello, friends! Are you thinking of adding some updated home decor to your living room or another room in your home? I've got plans for ours and have found everything I need at The Home Depot.
Did you know that you can find much more than home improvement items there? Yep. They've got an entire line of home decor items with multiple on-trend styles, making them a one-stop shop for all things home. You can find thousands of home decor and kitchen items from trusted brands like Kitchenaid, Home Decorators Collection, The Company Store, Calphalon and many more.
I was surprised at all the different home decor items that are now available online. Here are some of the categories that you can now shop:
I can personally vouch for ordering from them. I purchased an area rug for our living room a couple of months ago and was very pleased with the price, delivery time, and free shipping. And the rug is beautiful. The one I bought is HERE.
We've been planning to give our living room/family room an update, so I was thrilled when I got the opportunity to work with The Home Depot to put together a plan for the room. Here's how I found the gorgeous items on my inspiration board.
1. Shop by category
For some of the items, I used the drop down menu and went directly to the category I was searching for.
2. Shop by room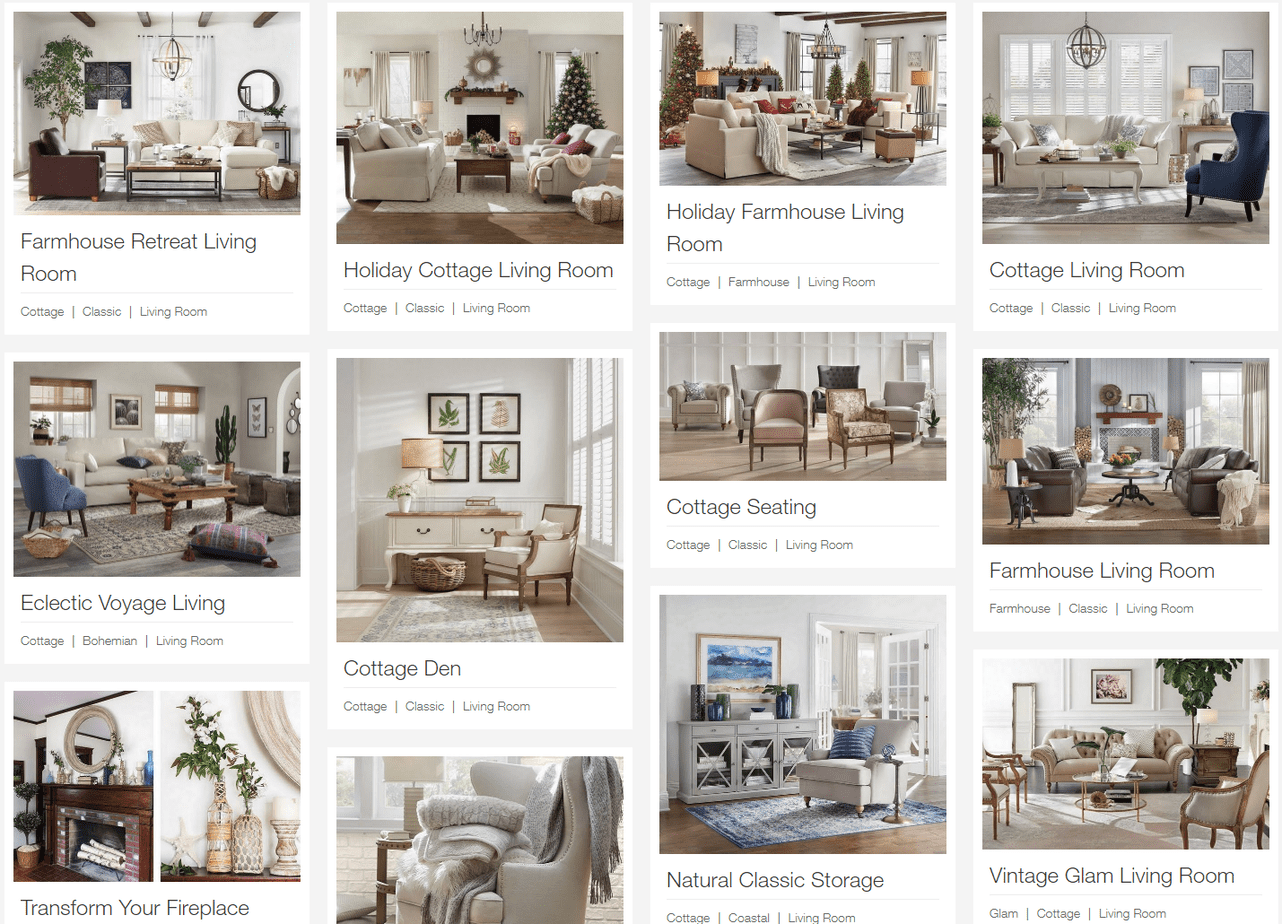 For inspiration, I did some scrolling through the "shop by room" feature. I love this because you can click on any photo and recreate the same look easily by shopping the exact items or very similar ones. They've done all the leg work.
This entry is one of my favorites and all of the items shown can be found HERE.
3. Save your favorites
One of the best features of the site is the ability to save your favorite items to different lists, a lot like having pinterest boards. It's so simple. I saved the items I loved and narrowed down my choices from those.
After doing a search for items you're looking for, you can find out all the details of each one. And of course, any reviews are shown on the product page so you can see how other people liked the item. (1)
Adding items to your favorites lists is as easy as clicking a button. (2) This is extremely handy if you're doing an entire room.
If you're ready to purchase, choose whether to pickup in the store (3) for free (in most cases), or have it shipped directly to you (4). Many items have free shipping and that's always a bonus.
4. Create lists for each project
I created lists for several projects in addition to our living room. Here's a peek at my favorites: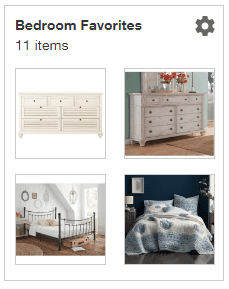 Any item added to your favorites lists will show up like the above screenshot on your "favorites" page. You can click on any list to see all of the items saved to it. I've always got projects in the works or in my head, so this is a great idea for me.
I like how the lists show the items, as shown in the screenshot below. You can see if the items are in stock at your closest store (1) and add it to your cart (2).


Did you know you can shop online and pick your order up at the store? That's such a time saver, especially if the item is already in stock. And that's for any items in the store, not just home decor.
If you need to make notes or comments about an item, you can do that too (3). Items can be moved to different lists (4) or removed (5) if you're no longer interested in them.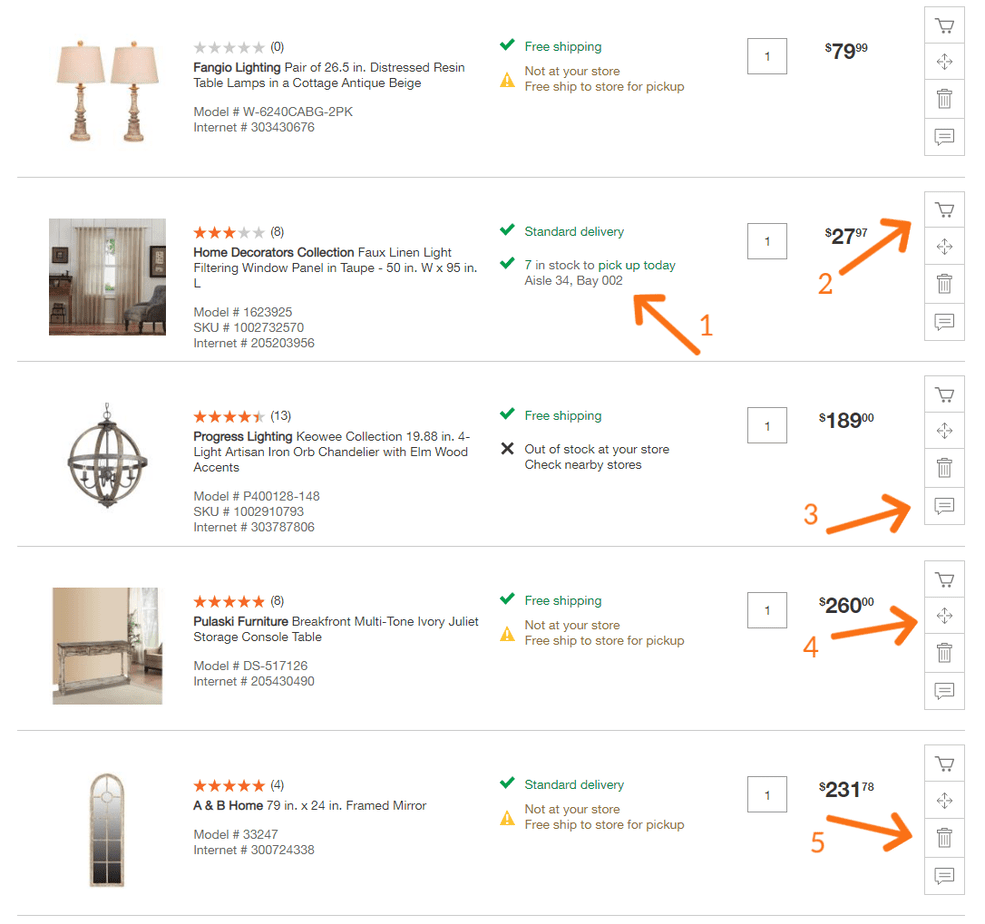 One more tip is to shop the special buys to find the current deals. Look for this special logo and know that you're getting the best deals available:
Here's another look at my living room plan. These are the main ideas for the room: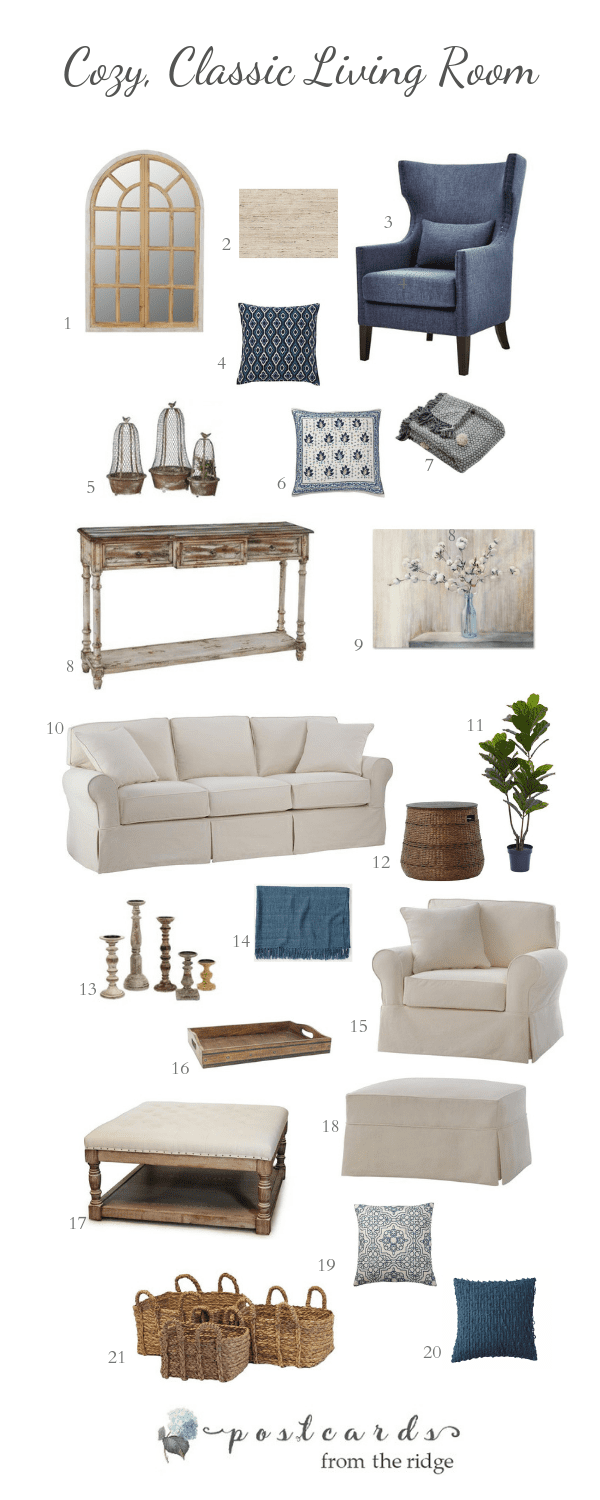 click to shop
1 / 2 / 3 / 4 / 5 / 6 / 7 / 8 / 9 / 10 / 11 / 12
13 / 14 / 15 / 16 / 17 / 18 / 19 / 20 / 21
I'll share the updates to our living room soon, so be sure to watch for that!
Are you inspired to start shopping for your next project? Here are a few more ways your favorite home improvement retailer will now also be your favorite home decor destination:
You can order with confidence knowing that The Home Depot backs every purchase with a 100% satisfaction guarantee.
Free shipping is available for most orders over $45, and various shipping options are available like in store pickup and home delivery.
And if you need to return anything, you can simply take it to your nearest store.
What room are you hoping to redo soon? Be sure to visit The Home Depot online for all your needs.