Low Carb Keto Slow Cooker Chicken Fajita Soup
Tasty low carb keto slow cooker chicken fajita soup
This post contains affiliate links for your convenience. For full disclosure, go here.
Hello, friends! Is there anything more comforting than soup on a cool day? Not in my book! And today I'm sharing a yummy recipe for a low carb keto slow cooker chicken fajita soup that will warm your insides.
Since June, my husband and I have been on a keto low carb diet to try to get in better shape. I thought I would miss my bread, pasta, potatoes, and other carb favorites, but I really haven't. That's not to say I haven't had them a couple of times, but not much at all. So far, I've lost 13 pounds and my husband has lost 15.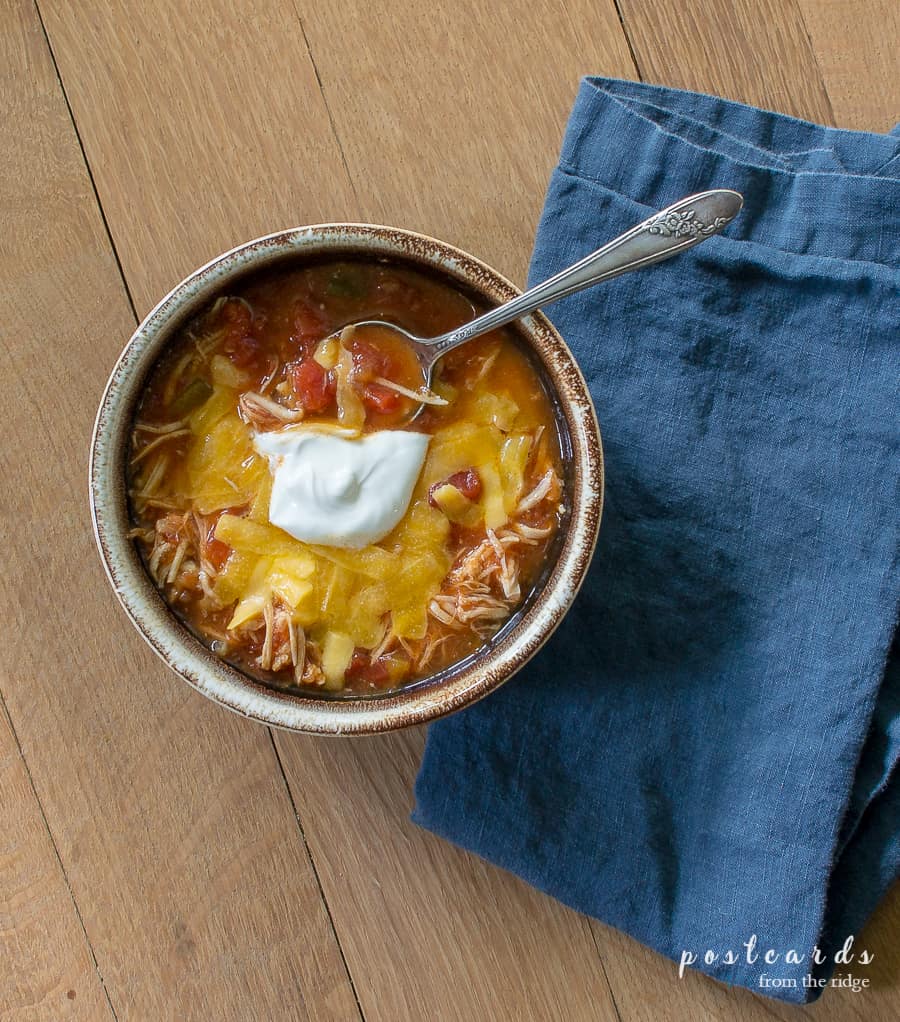 With fall upon us, I wanted to make a soup that was full of flavor but not carbs. This soup fits the bill for several things we like, without all the carbs. It's full of protein, it's easy, and it's full of flavor.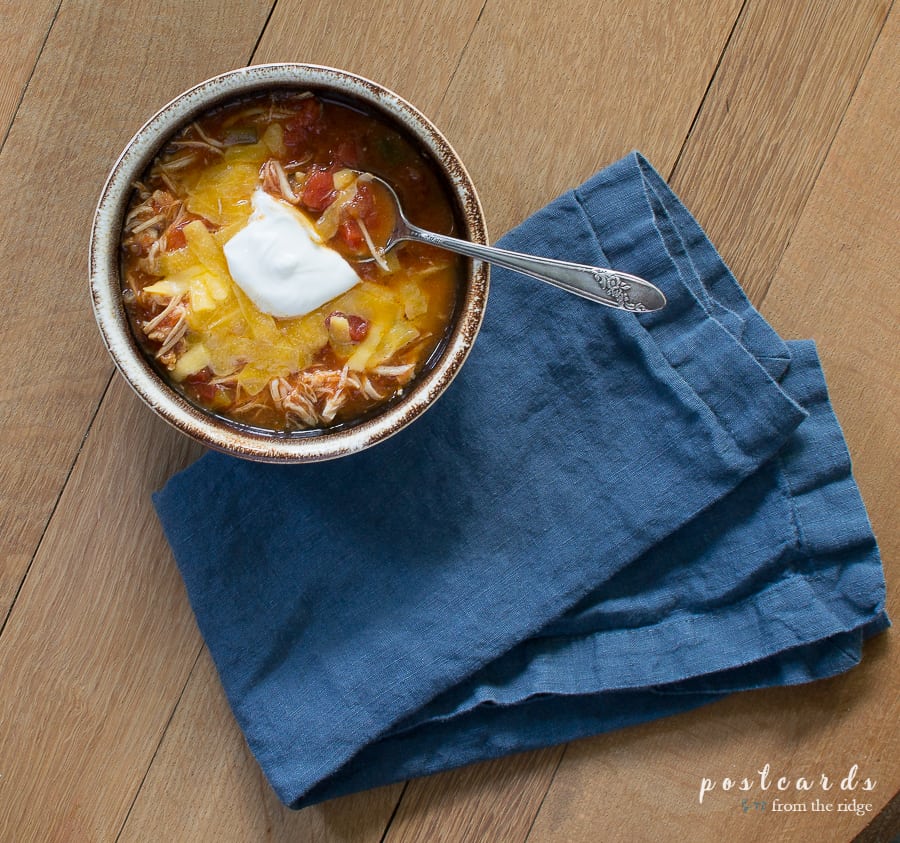 If you need a new crock pot, I recommend this one.
To make cleanup easy, try these liners.
Also, I just ordered an instant pot so I hope to be sharing some tasty recipe for it soon too. I bought THIS ONE and am looking forward to trying lots of new, simple recipes.
Low Carb Keto Slow Cooker Chicken Fajita Soup
Yield: 8
prep time: 10 Mcook time: 6 hourtotal time: 6 H & 10 M
This easy-to-make, low carb, keto-friendly chicken fajita soup is full of flavor and will be a family favorite.
ingredients:
2 boneless, skinless chicken breasts (1.5 – 2 lbs)
2 cans of diced tomatoes, 14 oz
2 cups of chicken broth
1 pkg taco seasoning
1/2 onion, chopped
1 green bell pepper, chopped
1 tbsp minced garlic
instructions:
How to cook Low Carb Keto Slow Cooker Chicken Fajita Soup
Place all of the ingredients in your crock pot
Cook on low setting for 6 hours or until the chicken is done
Shred the chicken with a fork
Stir well to blend all of the flavors
Serve with cheese and sour cream for low carb additions. It's also great with tortilla chips, but they're not low carb.
NOTES:
I've also made this recipe with black beans and it's even better, but the beans aren't low carb.
Created using The Recipes Generator
I hope to be sharing more low carb recipes soon, so be on the lookout for those. Be sure to subscribe to my newsletter at the bottom of the post so you won't miss any of them.