Charming Stone Cottage House Tour From Chatfield Court
Tour a charming 1940's stone cottage in North Carolina
Hello, friends! I've got a real treat for you today. It's a tour of a classic stone cottage that's full of charm and character. It belongs to my friend Kristi and she has made it welcoming and beautiful with all of her personal touches.


She's sharing a little information with each photo but to learn more about her lovely home, hop over and visit her at her blog, Chatfield Court.


Please go to her blog and pin any images from there.


And now, here's the tour with Kristi's commentary!
Chatfield Court Home Tour
We moved into our 1946 stone cottage in North Carolina 2 years ago.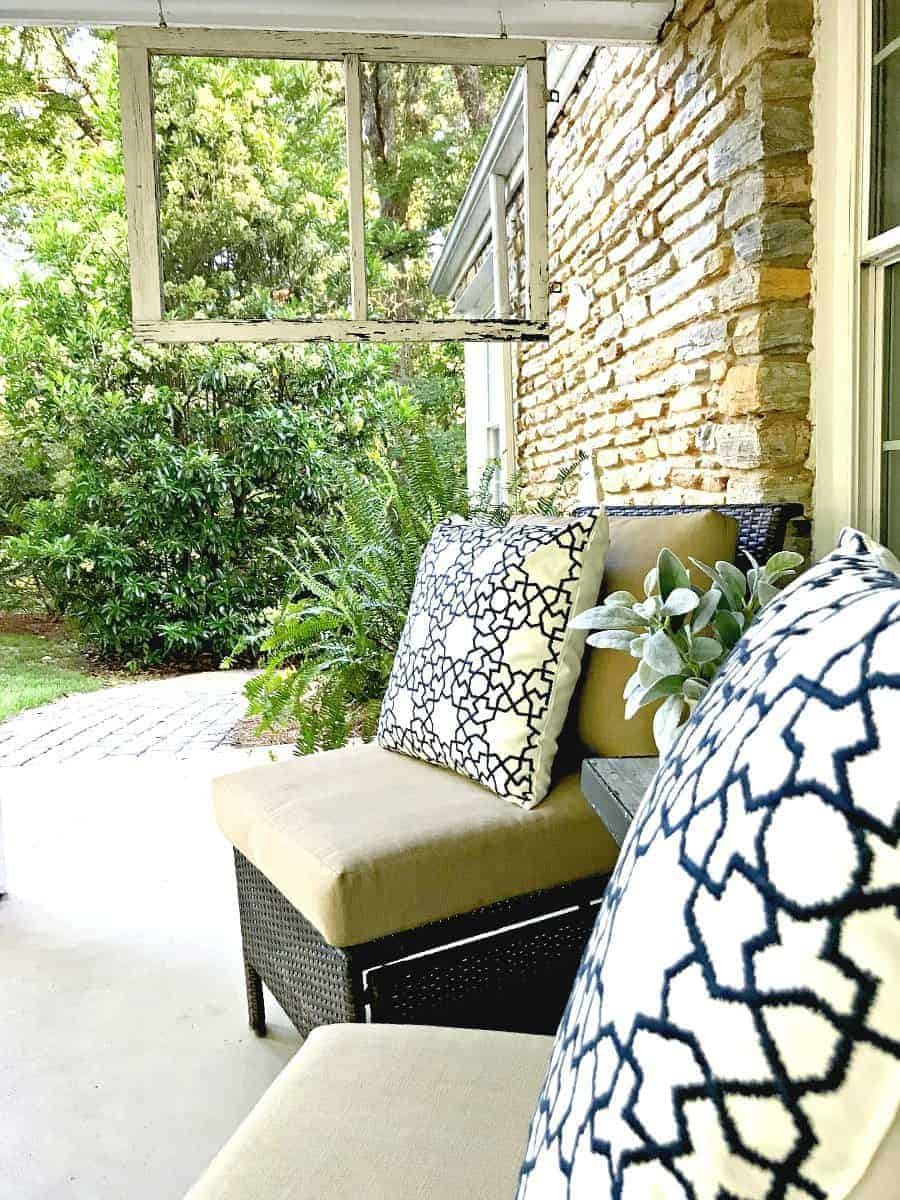 Entry
The front door was a mess when we moved in. We couldn't even open it up so we replaced it with a $20 thrift store farmhouse door. Project info.
Our entryway is tiny, and spills right into the living room, so I try to utilize every square inch while adding a few decor pieces.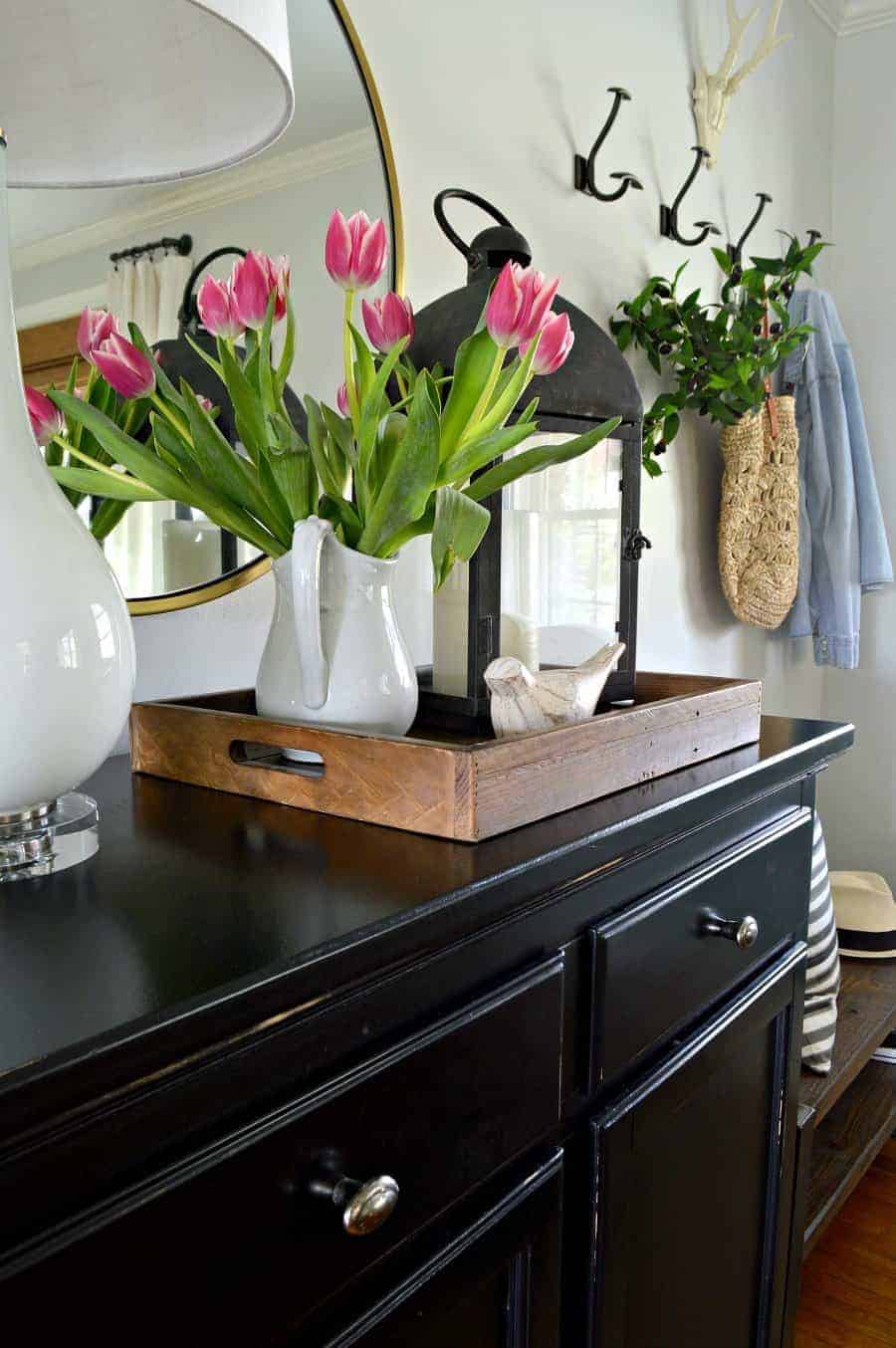 Living Room
The living room has been one of the toughest rooms to decorate. It's small and has a difficult layout. I painted the walls in here and we fixed up the fireplace, which included a new mantel so our TV could sit up there.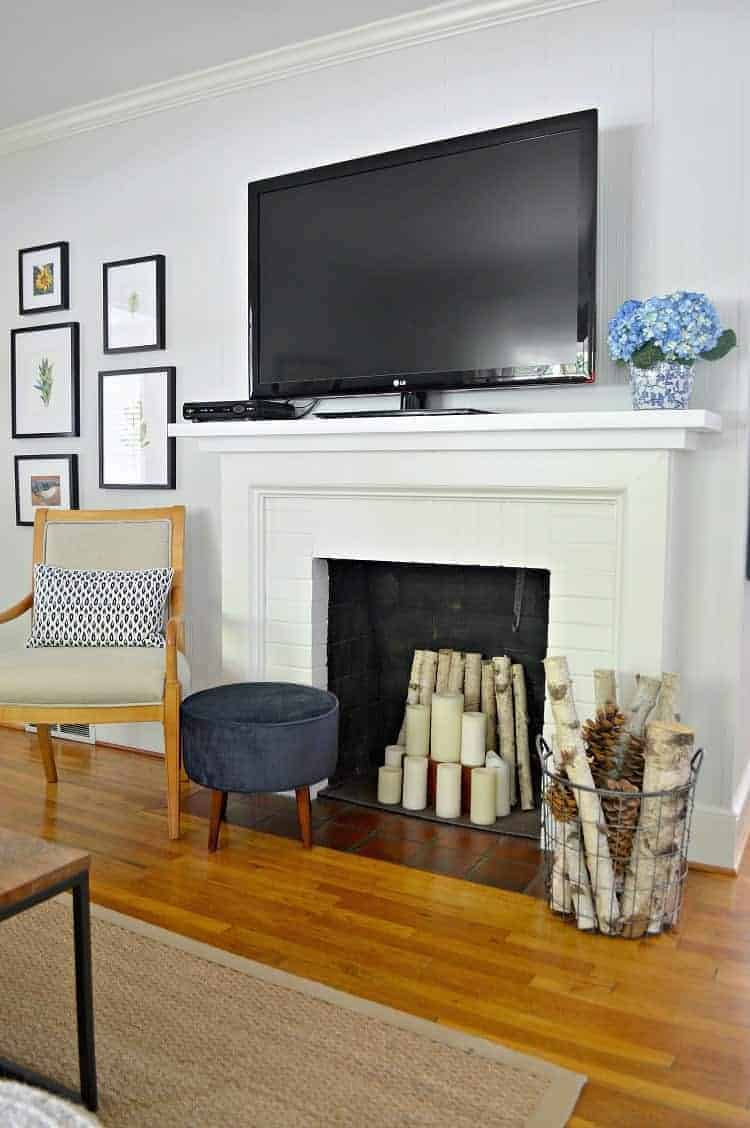 I wanted to add curtains to the window but didn't want a rod all the way across so I made short rods from black pipe that I found at the home improvement store. Project info.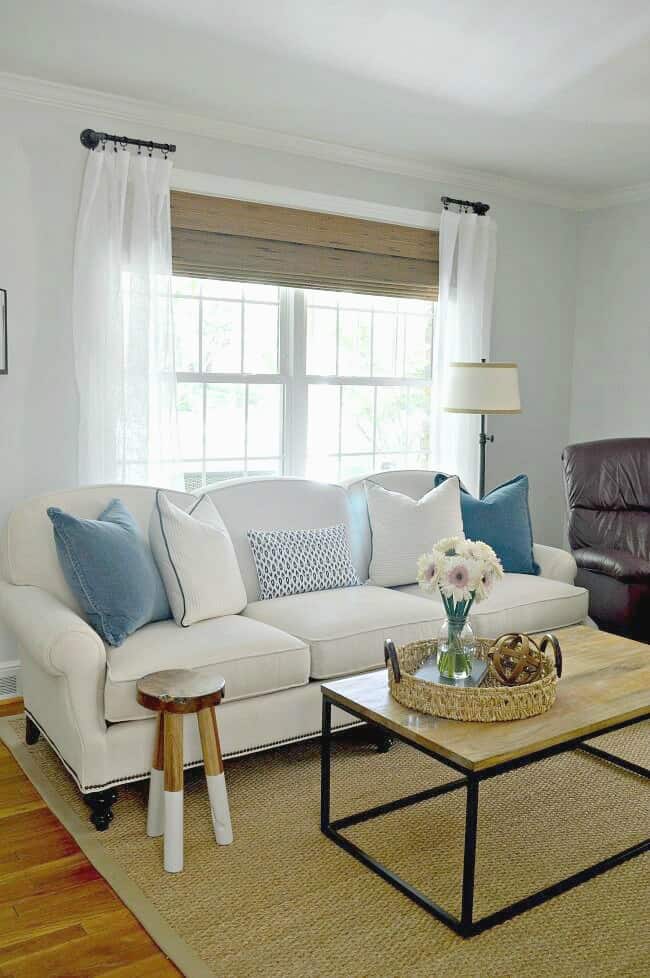 Dining Room
Our dining area and kitchen are one big space. I'm using an old dresser, that used to be our media cabinet, for storage.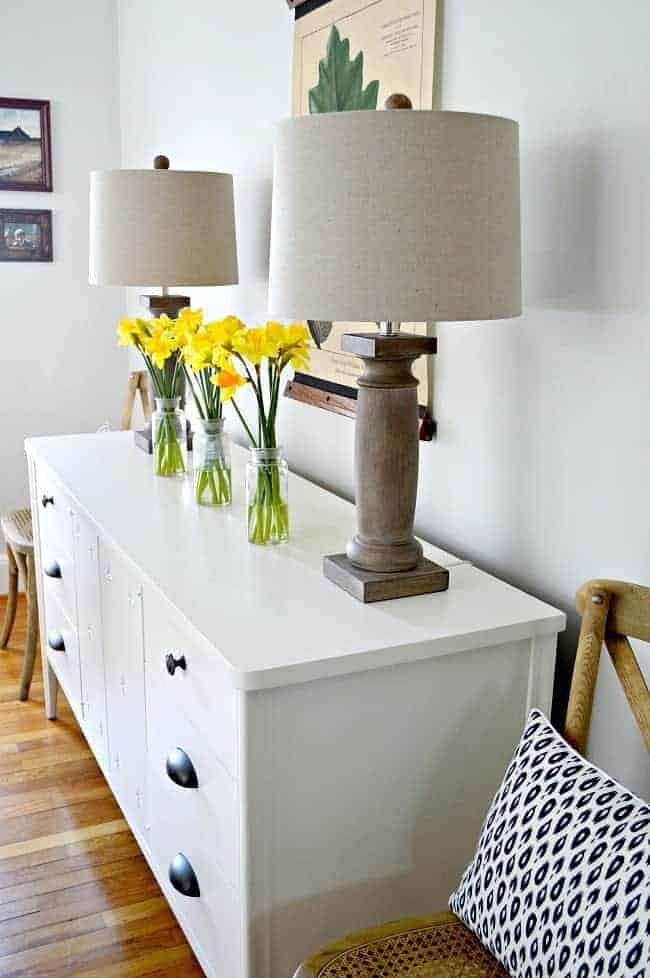 We have 2 huge casement windows in the kitchen and dining area. Last year I painted them both black and I love the way they turned out.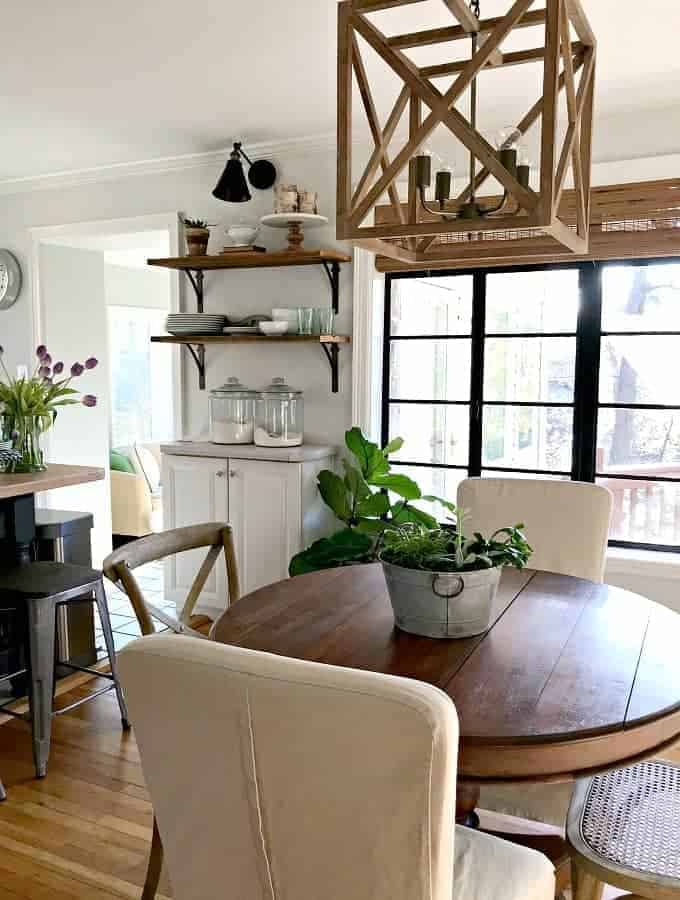 Kitchen
The kitchen area is a favorite spot. We love how open and bright it is. The island was here when we moved in. I had to negotiate hard to keep it with the house. I have a fun story about how we found our home, here.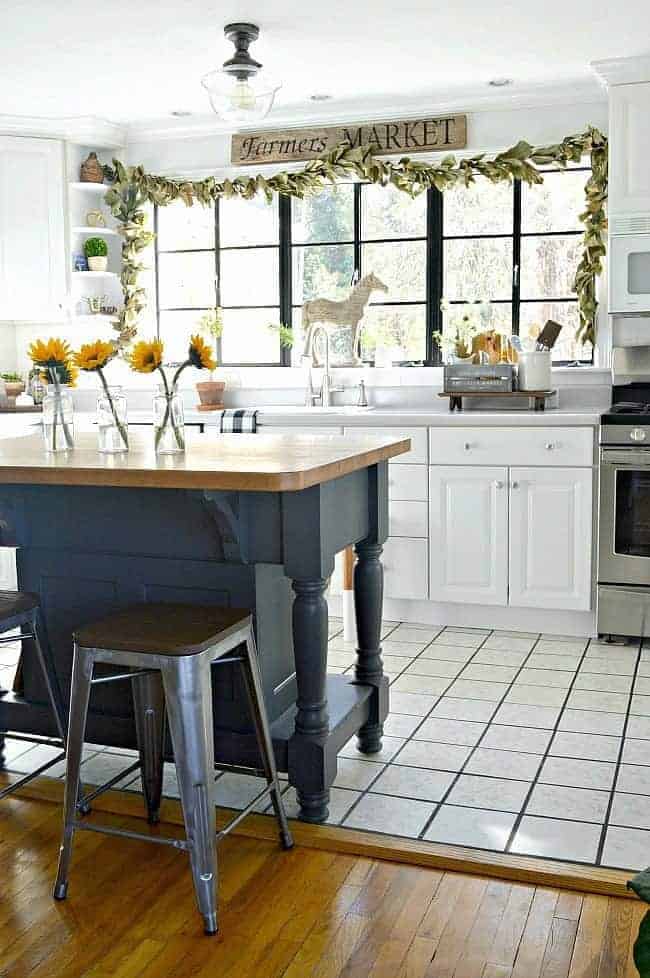 The barn wood shelves next to the window replaced a wine cabinet that was here when we moved in. Project info.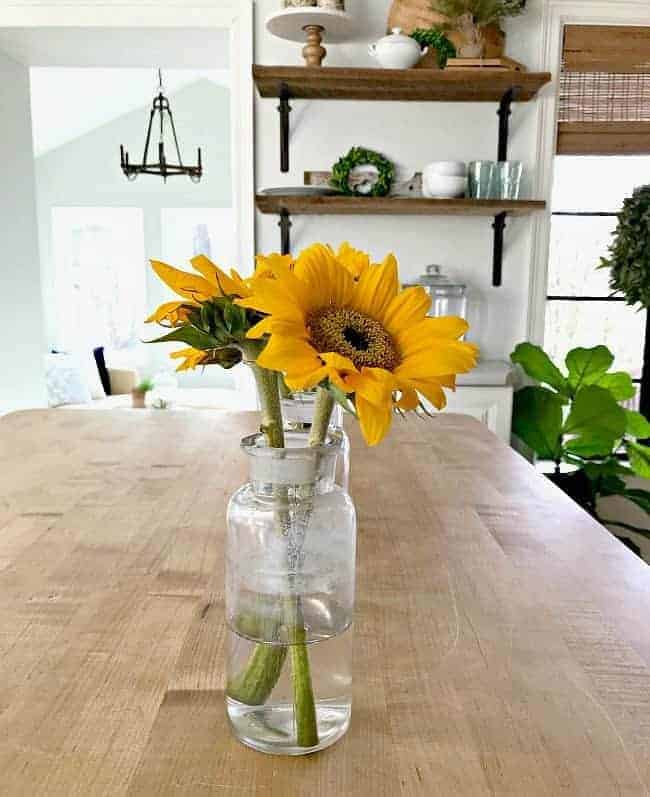 Sunroom
The sunroom was a dirty mess when we moved in. We hated this space. I removed the blinds, cleaned the windows, painted the walls and added a new light and now we love it. It's the perfect spot to sit and watch the birds. Project info.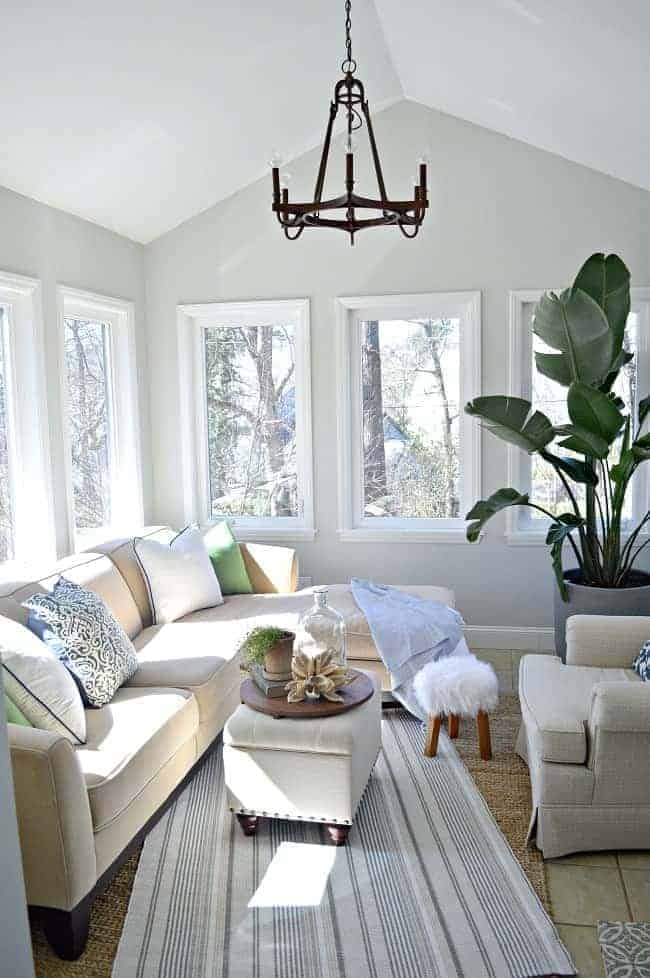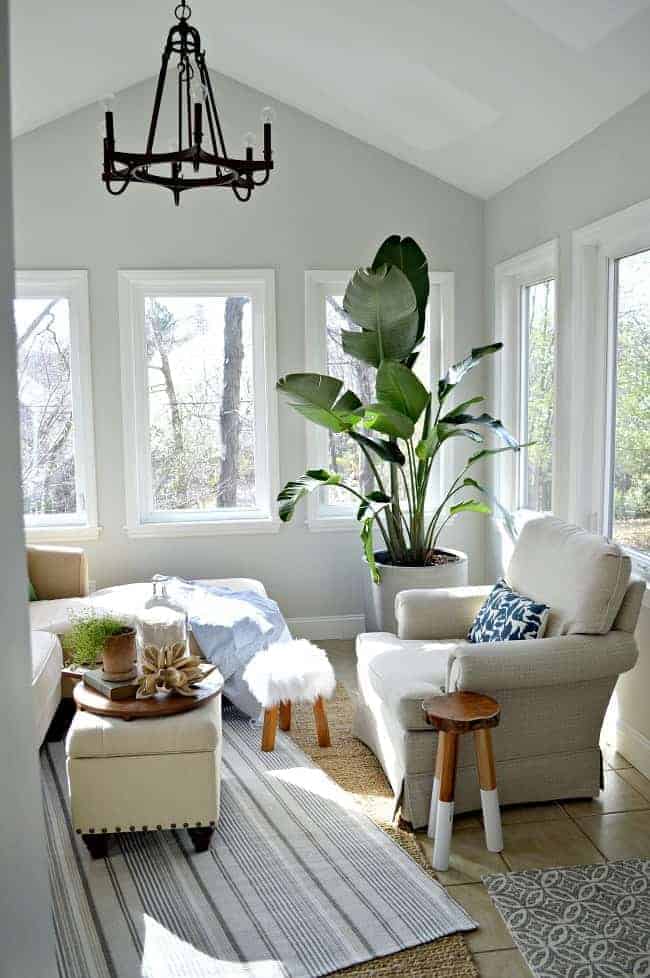 Master Bedroom
The master bedroom is a work in progress. It's a small space but it has everything we need. I tried to keep it cozy by using different textures and just a bit of color. The wall gallery is all of my thrifted paintings that I've collected over the years. The shutters are a $20 estate sale find.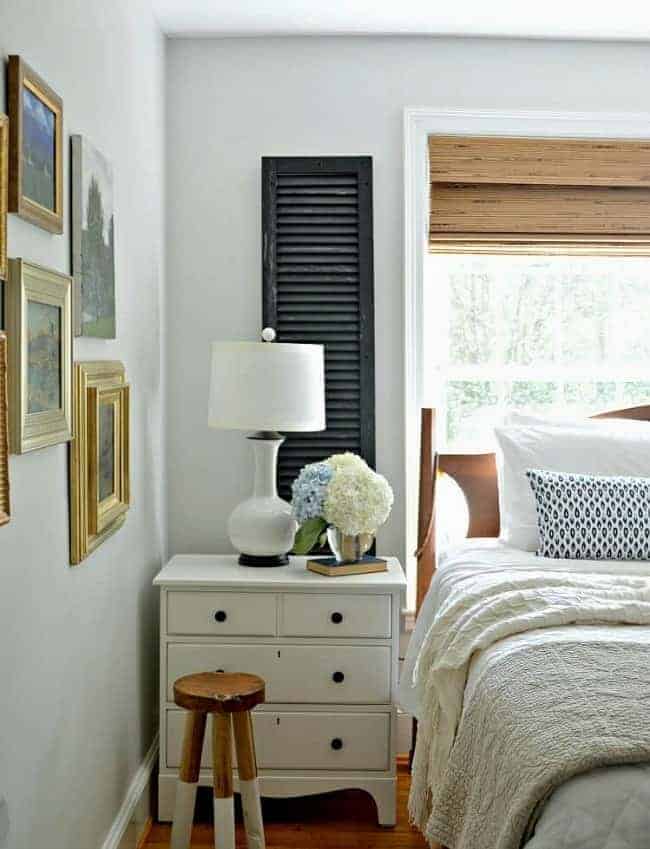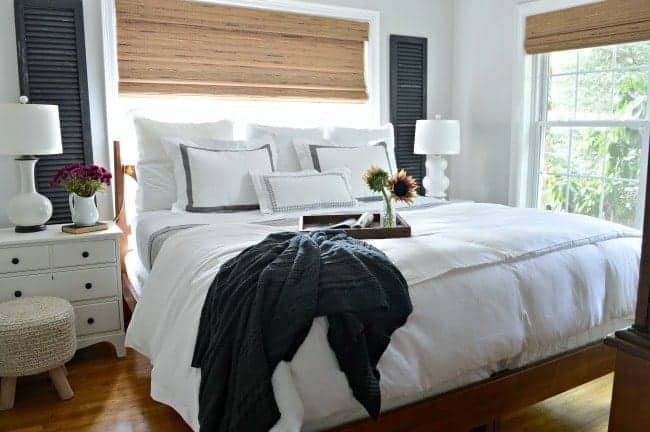 Powder Room
Our latest project has been the addition of a powder room and new guest bedroom closet. We only have 1 tiny bathroom and wanted to add a second but the only available space was the guest bedroom closet. We ended up turning it into a powder room and building a new closet next to it. It's tiny but we were able to add a sink and toilet. Project info.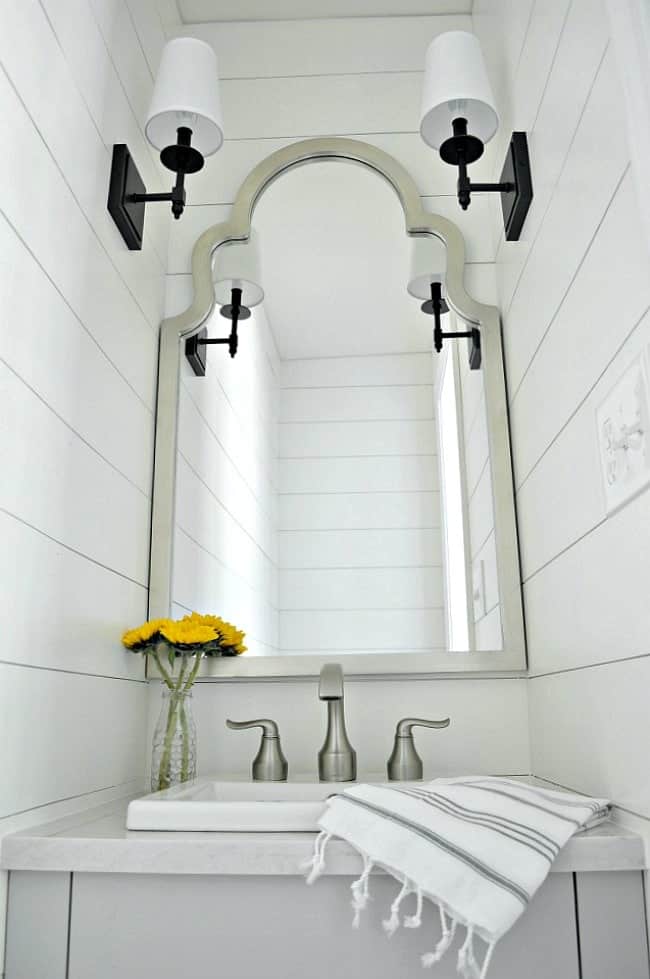 The barn door is a curbside find. I was so excited to use this in our new space.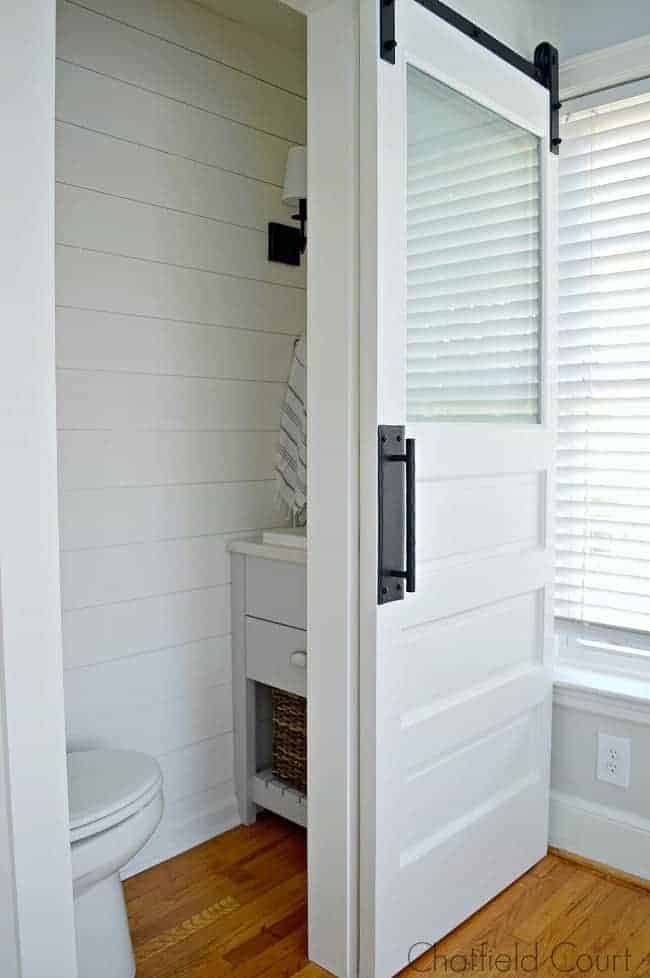 Guest Bedroom Closet
The closet is completely new. The barn door is an old wood door with a leaning mirror that I took apart. Project info.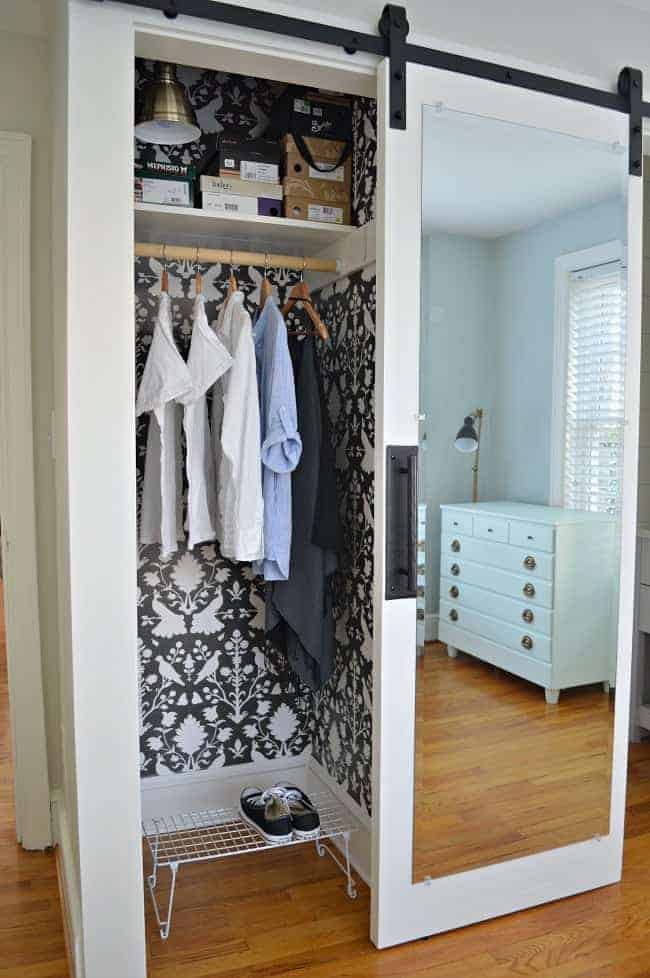 Thanks so much for letting me feature your charming home, Kristi!
Readers, what is your favorite area of the tour? I love it all, but the kitchen and sunroom are my favorites. Followed by the living room and the wallpapered closet!
To see more of Kristi's style and follow her projects, find her at these places:
To see more beautiful home tours go HERE.