Gift ideas for those who travel or are full of wanderlust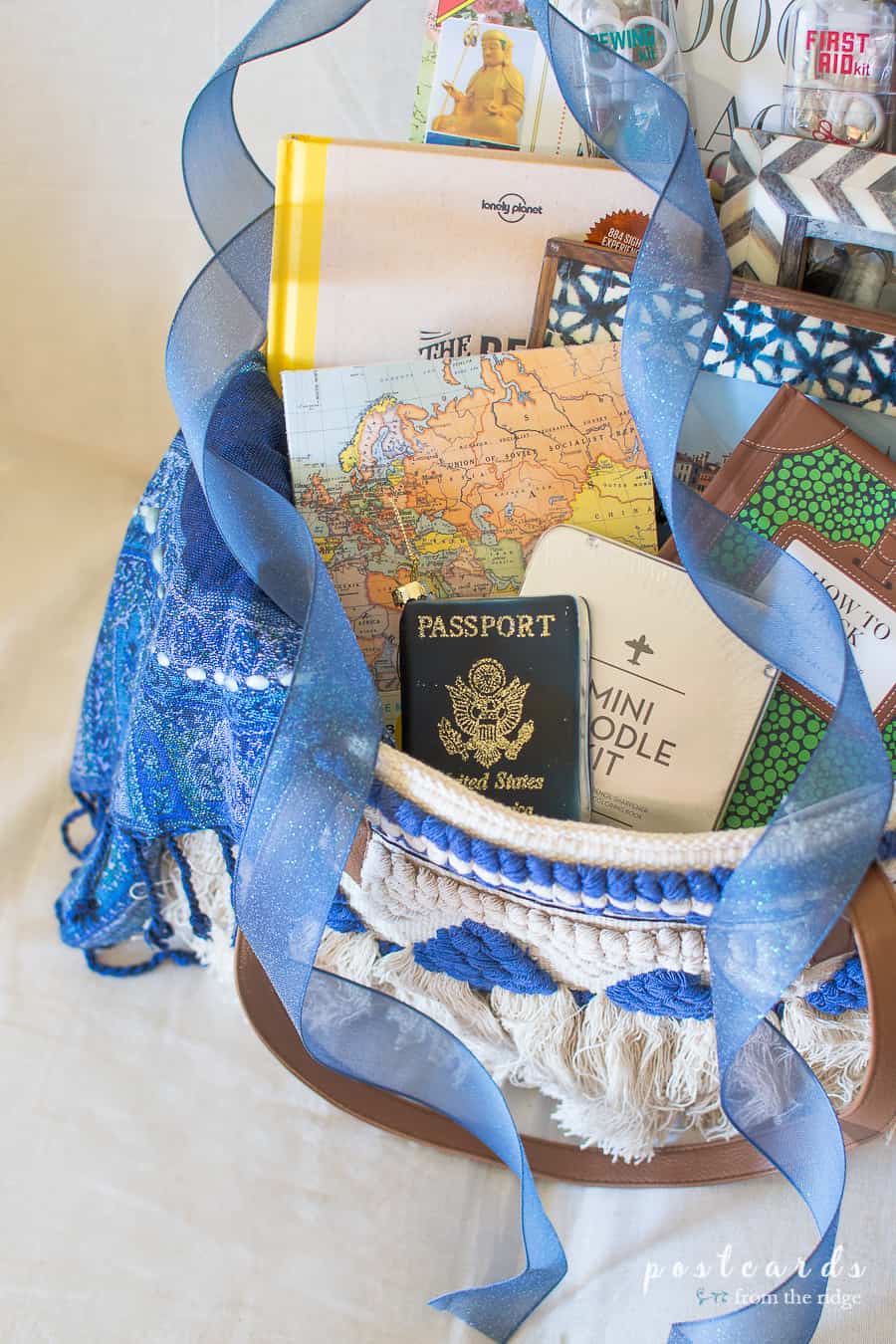 This post contains affiliate links for your convenience. For full disclosure go here.
Thank you, Cost Plus World Market, for sponsoring this post. All text and opinions are mine and I only work with brands that I love and can recommend.
Hello, friends! Can you believe that Christmas is less than two weeks away? I'm really looking forward to having our family together for a few weeks since our oldest will be home from college for the break. We plan on making the most of our time together and are even hoping to take a little trip while she's home.
Fortunately, I've gotten most of our Christmas shopping done so I won't have to worry about that. And today I'm sharing some favorite gift ideas with you.
If you've followed along here for a while then you know that we love to travel and see beautiful scenery. It's our therapy and keeps us sane! Mostly sane, anyway. 😁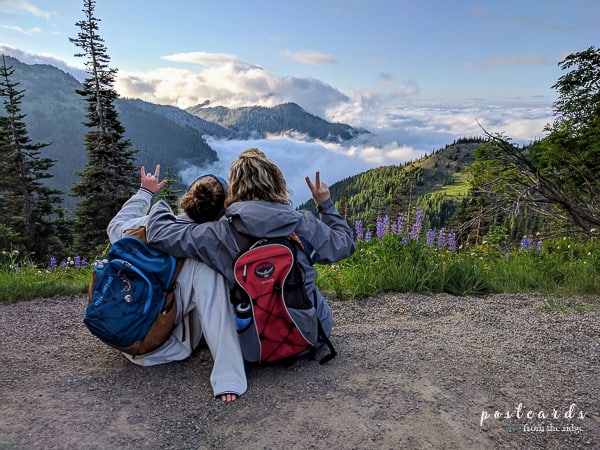 There's really nothing like traveling or just looking forward to a trip to help get you through a stressful day. Do you know what I mean?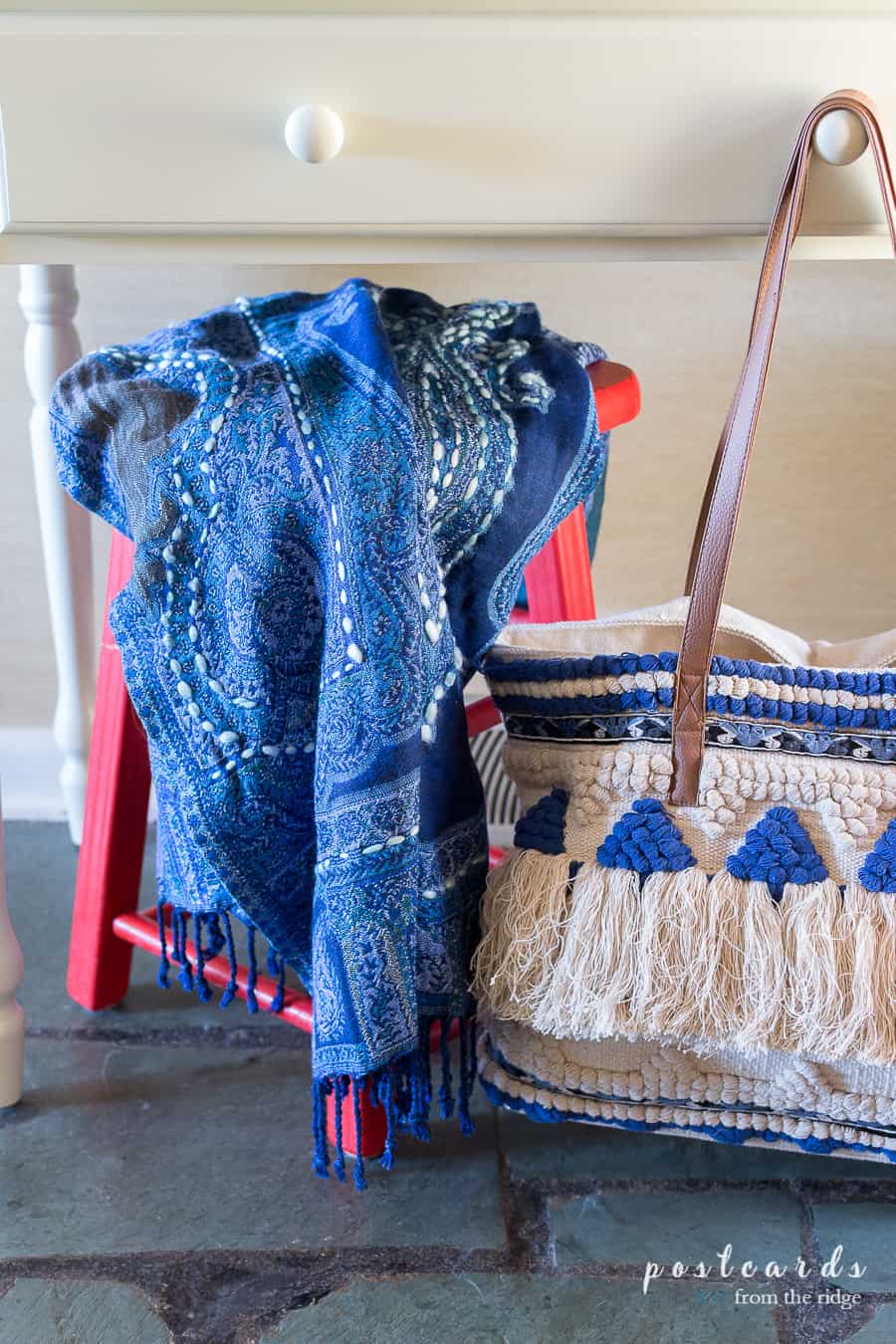 And with our youngest graduating from high school this coming spring, my husband and I will be empty nesters next fall. We plan to take lots of little day trips and weekend trips. And a few bigger trips too.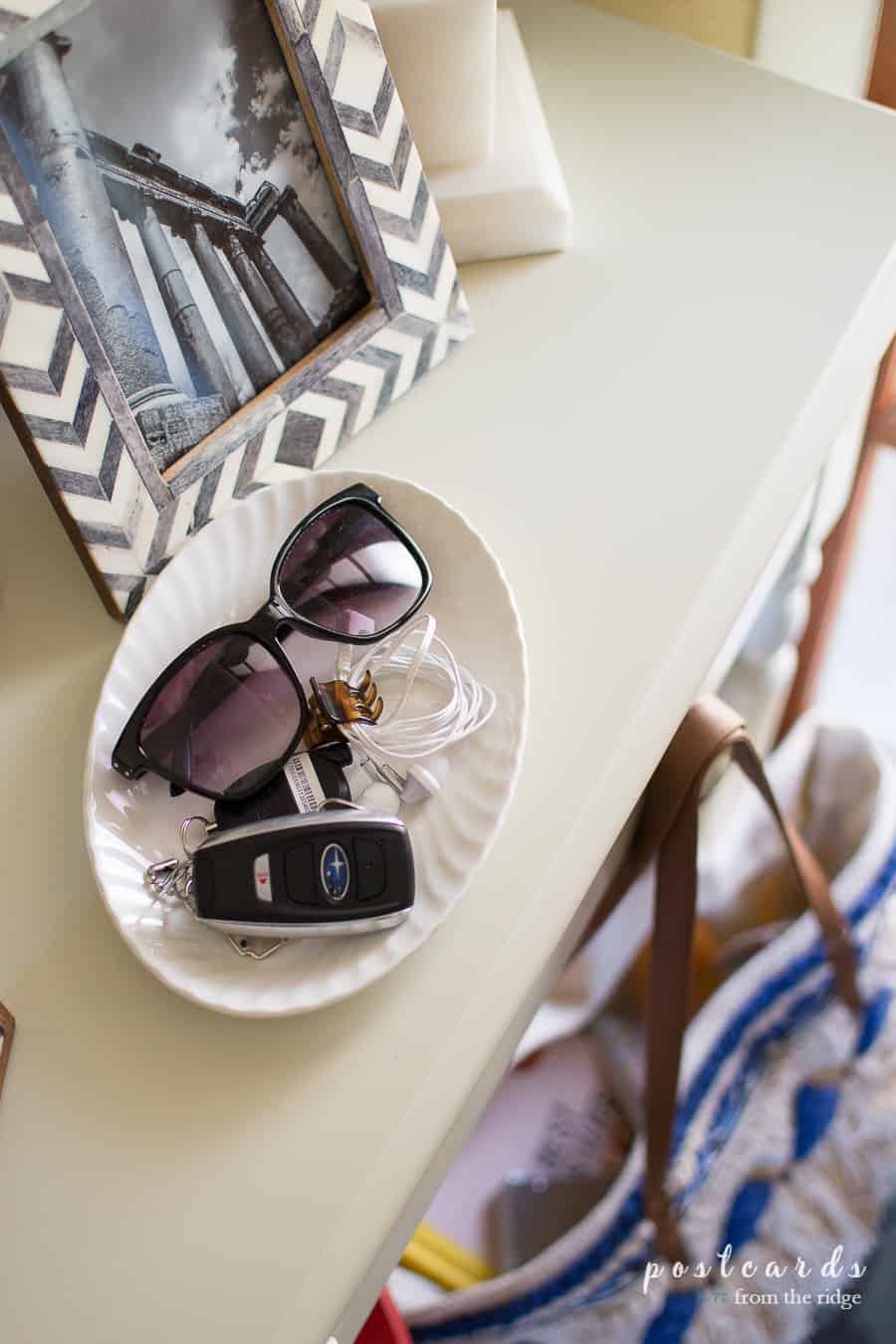 Our oldest daughter will also be graduating in the spring. She'll be finishing college and is already looking forward to doing some travel of her own. She's planning a hiking trip to Utah with some of her friends and they're really excited about it.
So today I'm sharing a few gift ideas that would be great for empty nesters or young adults, or anyone who loves to be on the go.
Here are some favorites, all from my local Cost Plus World Market store in Knoxville:

Gift Ideas for Travelers
1. Picture Frames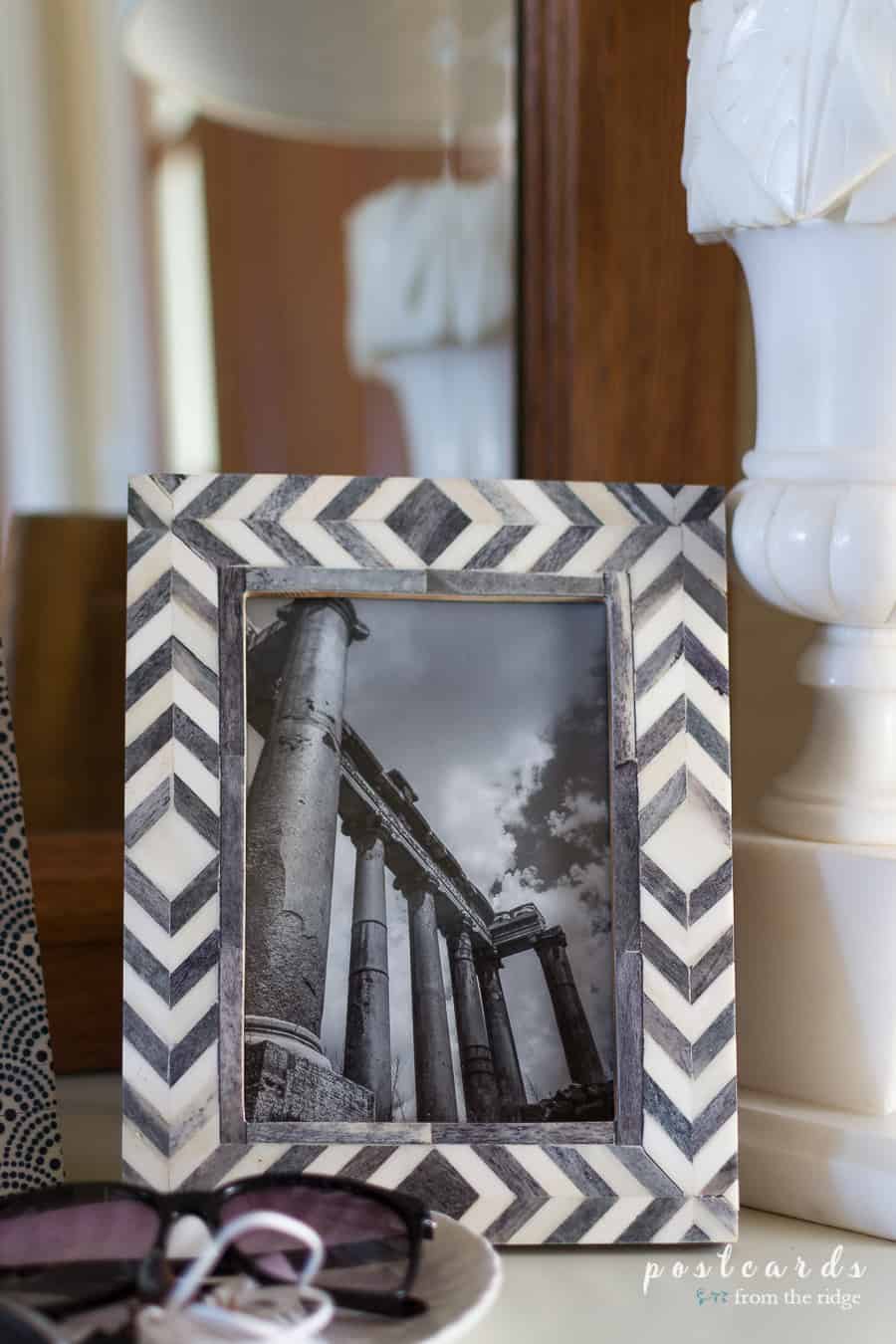 After any trip is over, it's always nice to print your photos and frame them in a pretty frame so you can remember the sights you saw and the good times you had. This gray and natural bone chevron picture frame looks perfect with black and white photos.
Whether it's a trip to the next county or across the ocean, those memories should be out where you can always see them. Any person who travels would love a pretty frame for their photos and there are plenty of nice picture frames at Cost Plus World Market.
2. Books, journals, and calendars
If you're trying to figure out where you want to go or already in the process of planning your next trip, these are a few great ideas to get you going, literally.
3. A pretty scarf
Scarves are so versatile and handy. They can be used as a lap blanket, picnic blanket, a shawl when it's cool, a wrap over a bathing suit, and much more. This pretty blue paisley scarf caught my eye while I was shopping with my youngest a couple of days ago.
4. A casual hat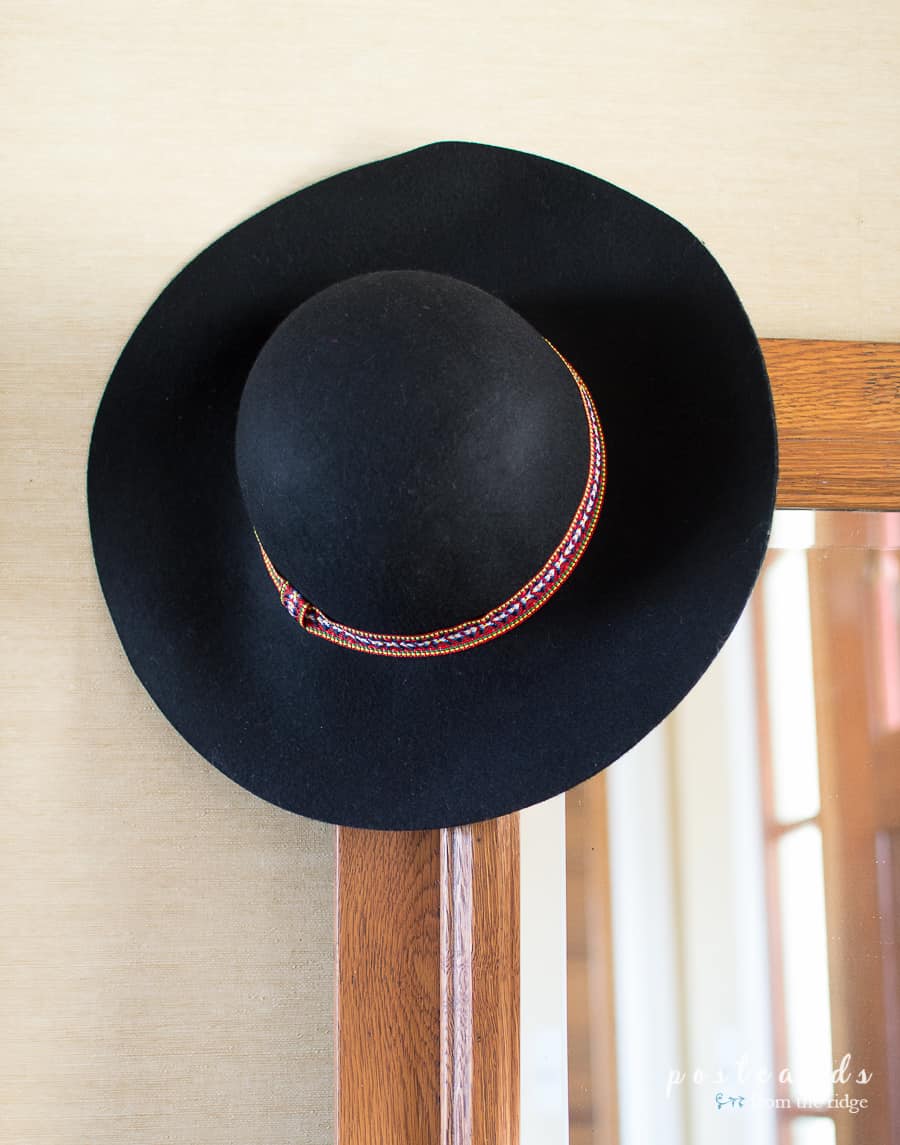 Whether you're trying to block the sun or just covering up unwashed hair, a good hat is always a necessity on a trip. This black floppy hat will go with any outfit too.
5. Mini Emergency Kit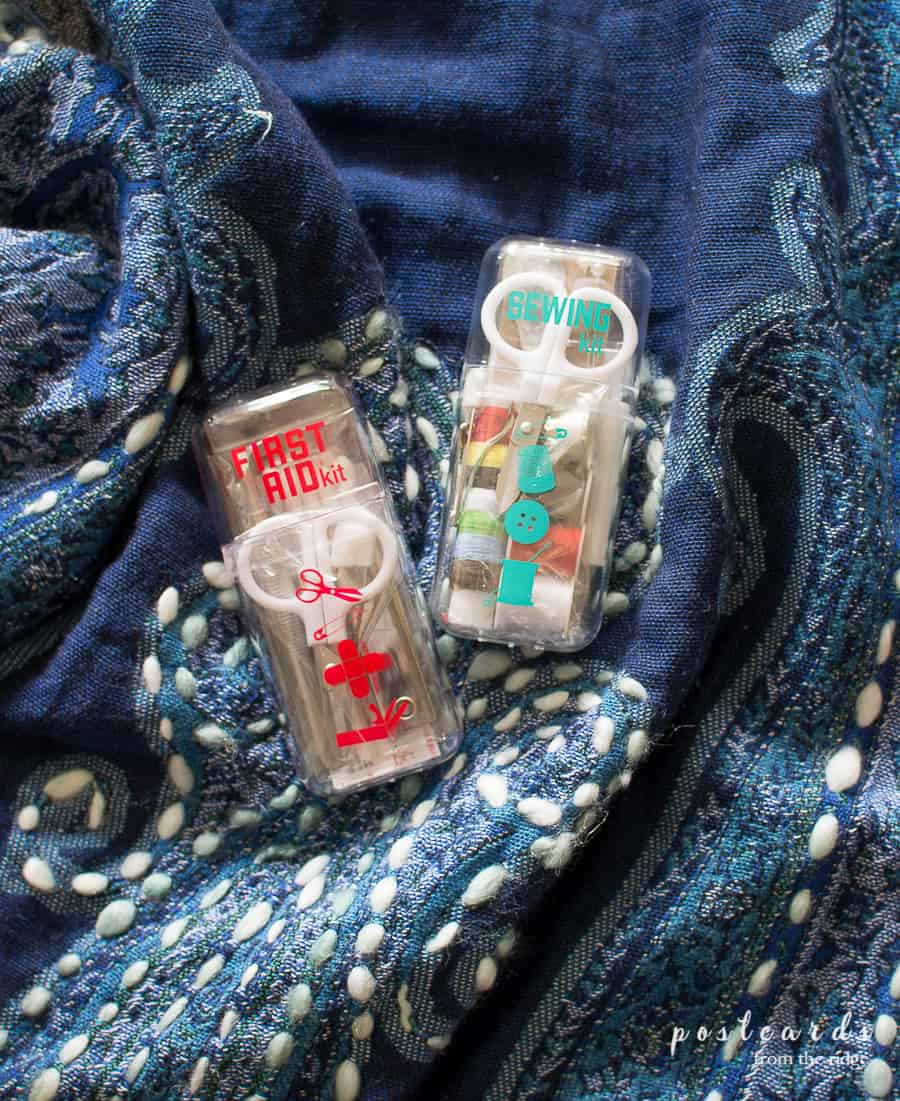 You just never know when you'll need to sew on a button or bandage a scraped knee. These mini emergency first aid and sewing kits would be the perfect stocking stuffers not just for travelers, but for anyone. They're great for cars and purses as well.
6. A mini doodle kit
This mini doodle kit is a fun way to pass the time while riding in the car or waiting in an airport. It's just the right size for a purse or backpack.
7. A Passport Ornament
This adorable little passport Christmas tree ornament looks just like a real passport, except for the glitter. Your favorite travel fan would love this on their tree.
8. A tote bag for carrying necessities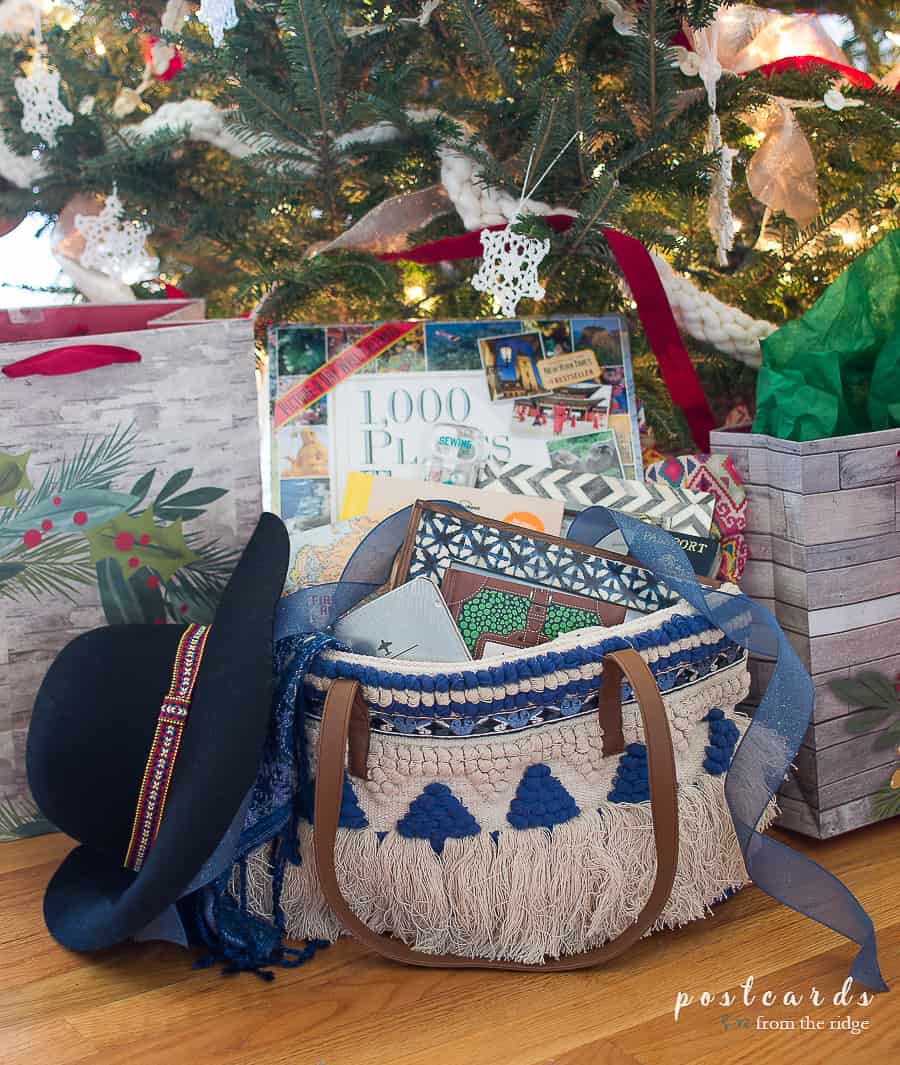 A medium sized tote bag with inner pockets makes it easy to keep everything together. You'll want one that's big enough for a drink, snack, books, sunscreen, and a small camera.
Do you have a traveler or a wanna be traveler on your list? Head over to your local Cost Plus World Market store and find some fun gifts for them. Here's where you'll need to look when you're there:
The calendars are usually in the front of the store, near the wrapping paper and greeting cards.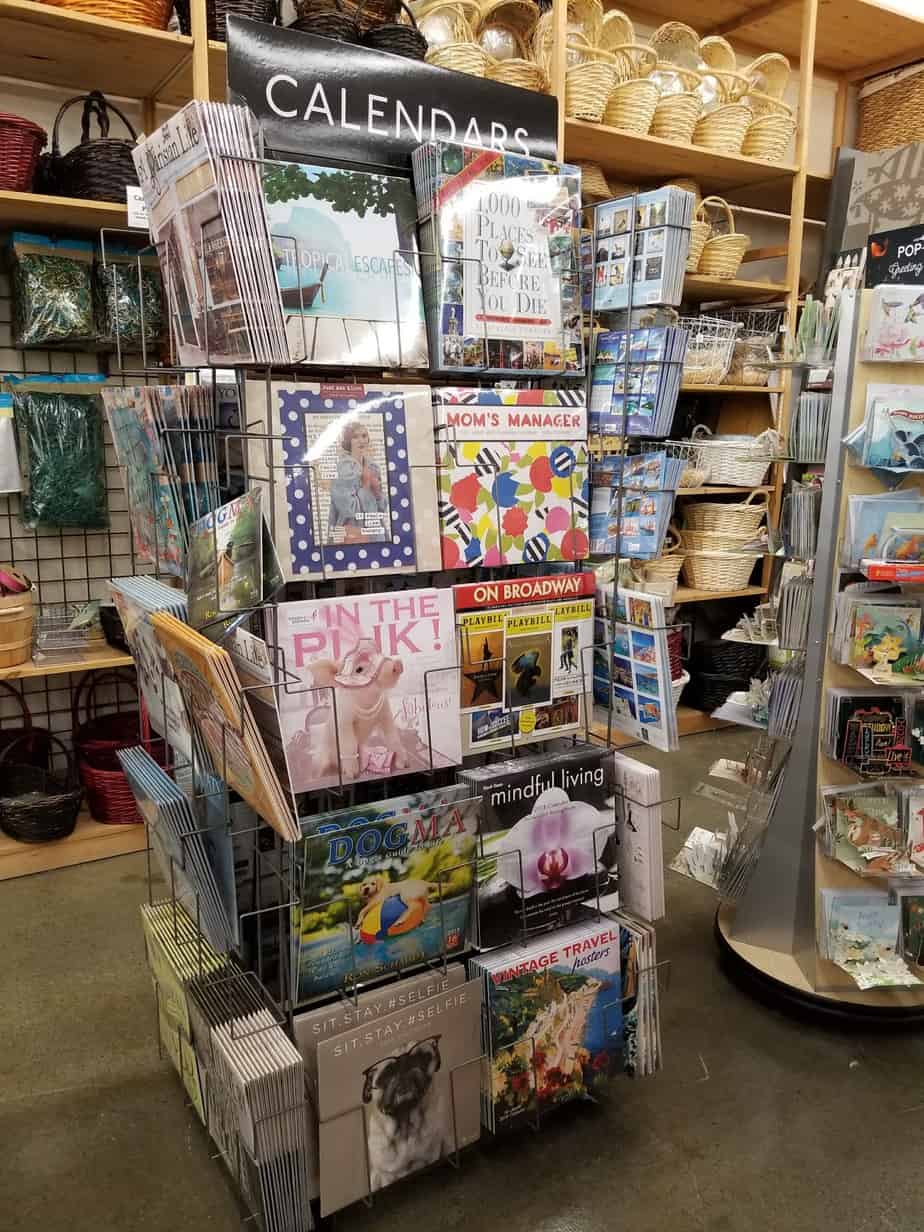 Bags, hats, and scarves are also at the front of the store.
They actually have a "travel aisle" where you can find lots of travel related items. In our store it was at the back, in between the food and home decor sections.
And lots of pretty picture frames are located in the home decor area.
What do you think? Have a you gotten some good ideas for the traveler on your list?
Or are you inspired to plan a trip of your own now?
Either way, head to Cost Plus World Market for your travel items. You can find your nearest store HERE. Or you can go to their website and see the featured gifts for travelers HERE. And for gifts under $25 go HERE.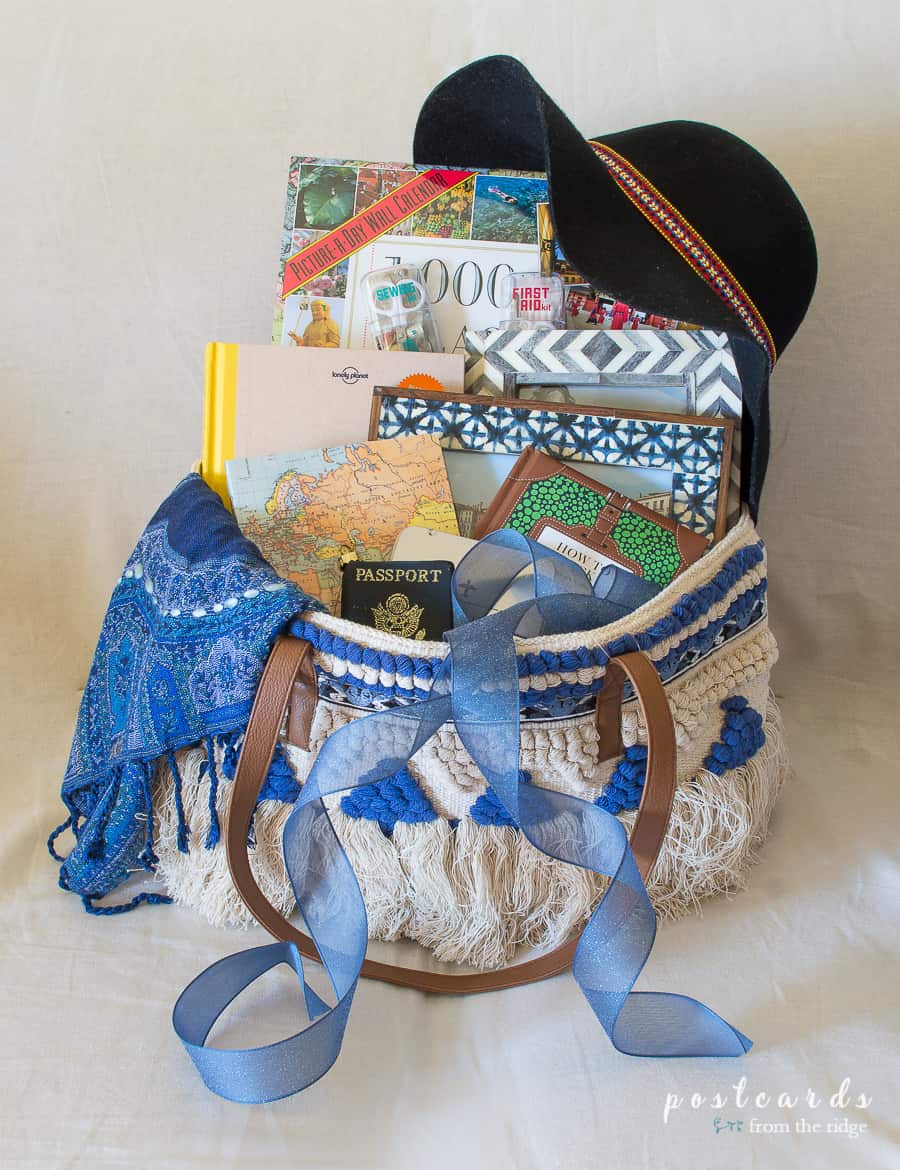 Thanks for dropping by!