A welcoming front porch with spring flowering branches and vintage items
Simple changes to the front porch for spring.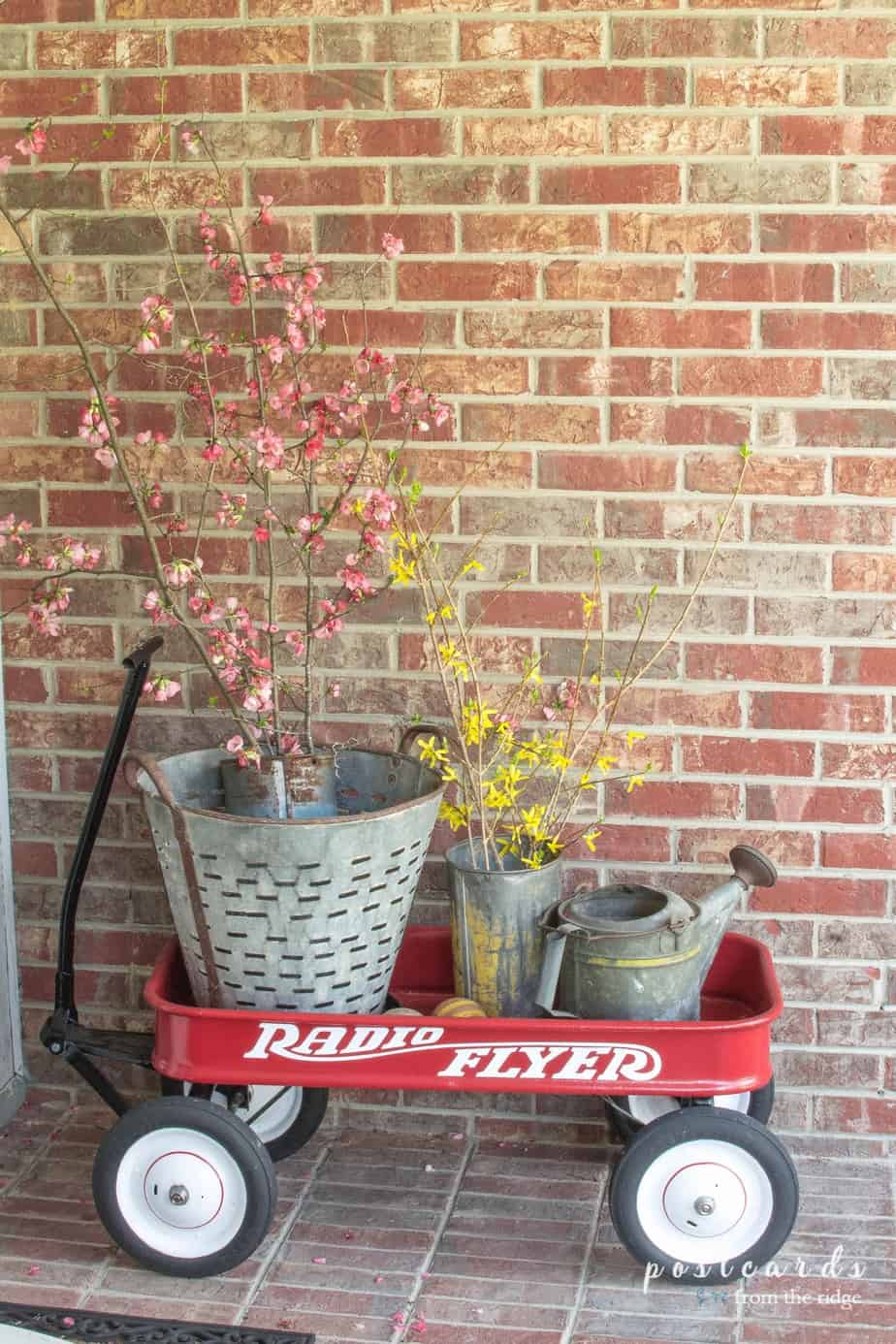 Our front porch has been ready for spring for a couple of weeks now, although the calendar isn't quite there yet. With the mostly warmer temps we've had recently there have been plenty of flowering branches to cut and display here in my old red wagon. It's so fun and easy to decorate it for each season.
This post contains affiliate links for your convenience. For full disclosure go here.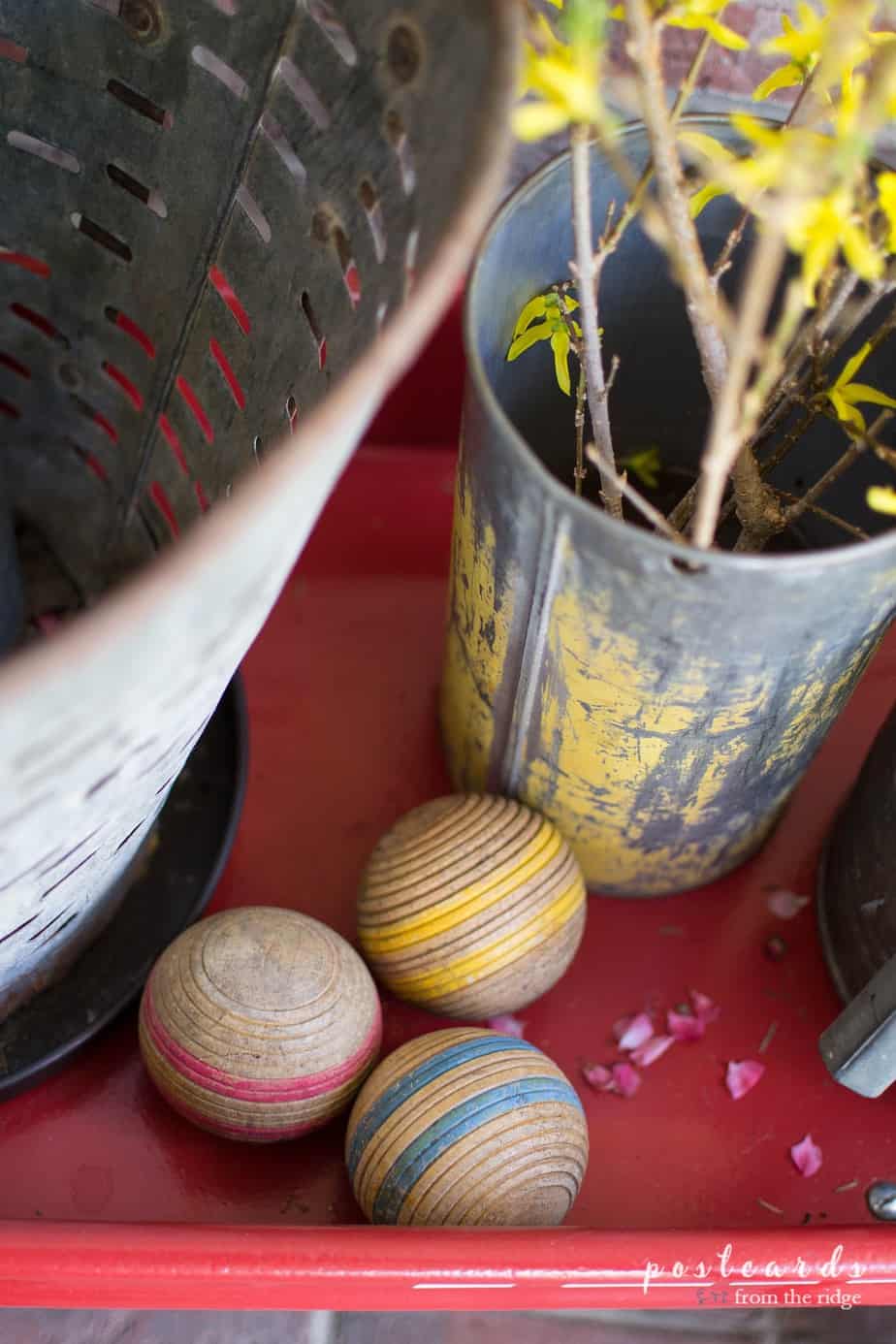 Do you shop estate sales, thrift shops, or places like that for vintage items? I do and always find the most interesting things. Sometimes I get some strange looks as if to say, "What on earth are you going to do with that thing?" And there are certainly times that I find something I love without actually knowing what I'll do with it. But if it really speaks to me it comes home with me. I can always find a use for things I love, like the old wooden croquet balls in the photo above. They looked like decorations to me. Aren't the colors fun?
I bought these old metal sap buckets at the world's longest yard sale a couple of summers ago and, of course, didn't know exactly what I'd be doing with them. But I loved the fact that they had pretty colors and missing paint and for some strange reason I'm drawn to old metal. Maybe it's my magnetic personality, lol. (couldn't resist that one!)
You know what I discovered? They're perfect for cut branches! I clipped some quince and forsythia branches just as they were beginning to bloom and added them to the old sap buckets. The patina and color are just perfect, don't you think?
A little rust, a little color, and some pretty flowers inside my dad's old red wagon is all it took to make the porch welcoming for spring.
Oh, and I also used the old sap buckets for clipped branches last fall on our family room mantel. You can see more of it here: Fall Family Room Mantel Quick Decor Ideas.
If you're interested in recreating this look, simply click any photo below for sources (the wagon is 30% off as of this writing!)
Our living room has a few spring updates as well.
You can see all the details of this refreshed space here: Spring Living Room Refresh
And our entry looks like spring as well.
Go here to see more of it: 20 minute spring makeover for the entry
Need more ideas for your spring decor? Here are some favorites.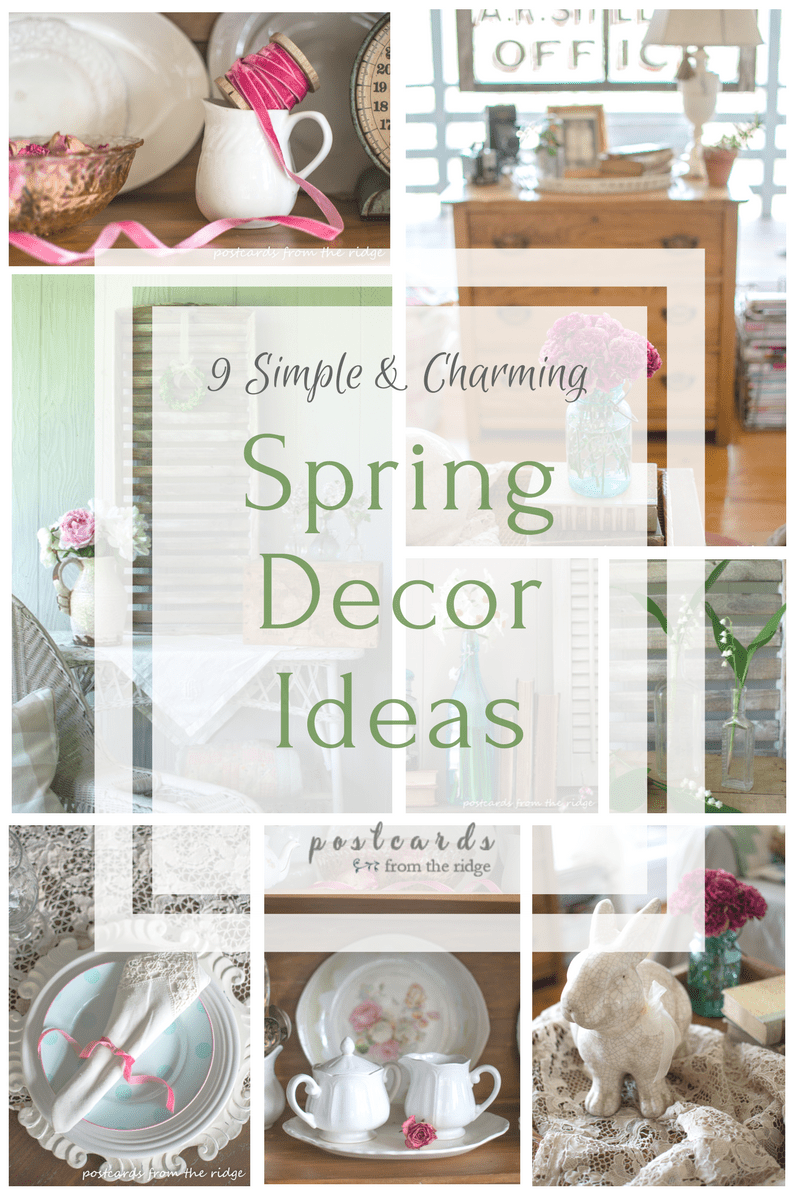 Don't forget to enter to win the crafter's delight giveaway. I've got a box of swatches and supplies that I'll be giving away at the end of the week. PLUS, 4 of my crafty blogging friends are also giving away some of their stash. There are some amazing items up for grabs!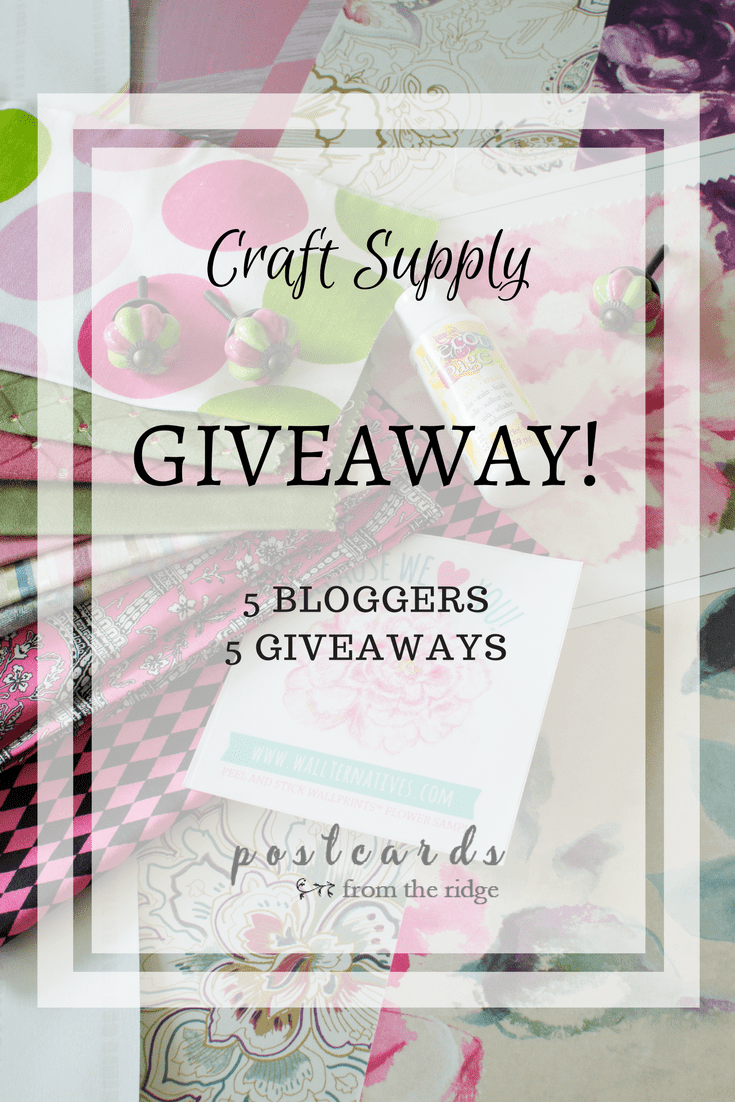 Go here to learn more: Crafter's Delight Giveaway
Have you done any spring decorating? What changes have you made?
Thanks for dropping by!