Surprisingly affordable secrets for updating your blog design
Tips and tricks for giving your blog a designer look without breaking the bank.
Deciding on the style and design of your blog can be really stressful and expensive. A clean aesthetic and professional look is important and you want it to reflect your personality. There are a few different ways to make sure your blog looks like a million dollars, but you don't have to spend very much at all.
This post may contain affiliate links. For full disclosure, go here.
Here are some ways to get a designer look for your blog:
1. Designer template or theme
You can spend hundreds of dollars on a custom design. Or you can spend less than $100 on a beautiful one that you can easily customize yourself.
For wordpress users, some of the prettiest themes are from Restored 316. Most are $75 and include free installation. Here's a peek at what's available.
To help you determine which Restored316 theme works best for you, hop over and take her free quiz HERE.
(If you're looking for a great host for your wordpress site, I recommend siteground.)
If you're on blogger, you can use one of the free and easy to understand templates from blogger for your design. I did that for over 4 years, customizing it to fit my style.
But in 2016, I wanted a fresh look and also wanted to improve the site navigation and appearance on mobile, so I invested a whopping $15 on a designer template. I installed it myself with the easy to follow instructions that it came with.
I wish I had done this YEARS ago!
I know what you're thinking…"I'll bet those other pretty templates are expensive!". But they really aren't! The most expensive blogger template from Georgia Lou is $35. The offer several beautiful options for both blogger and wordpress. My template is the Felicity design, shown here: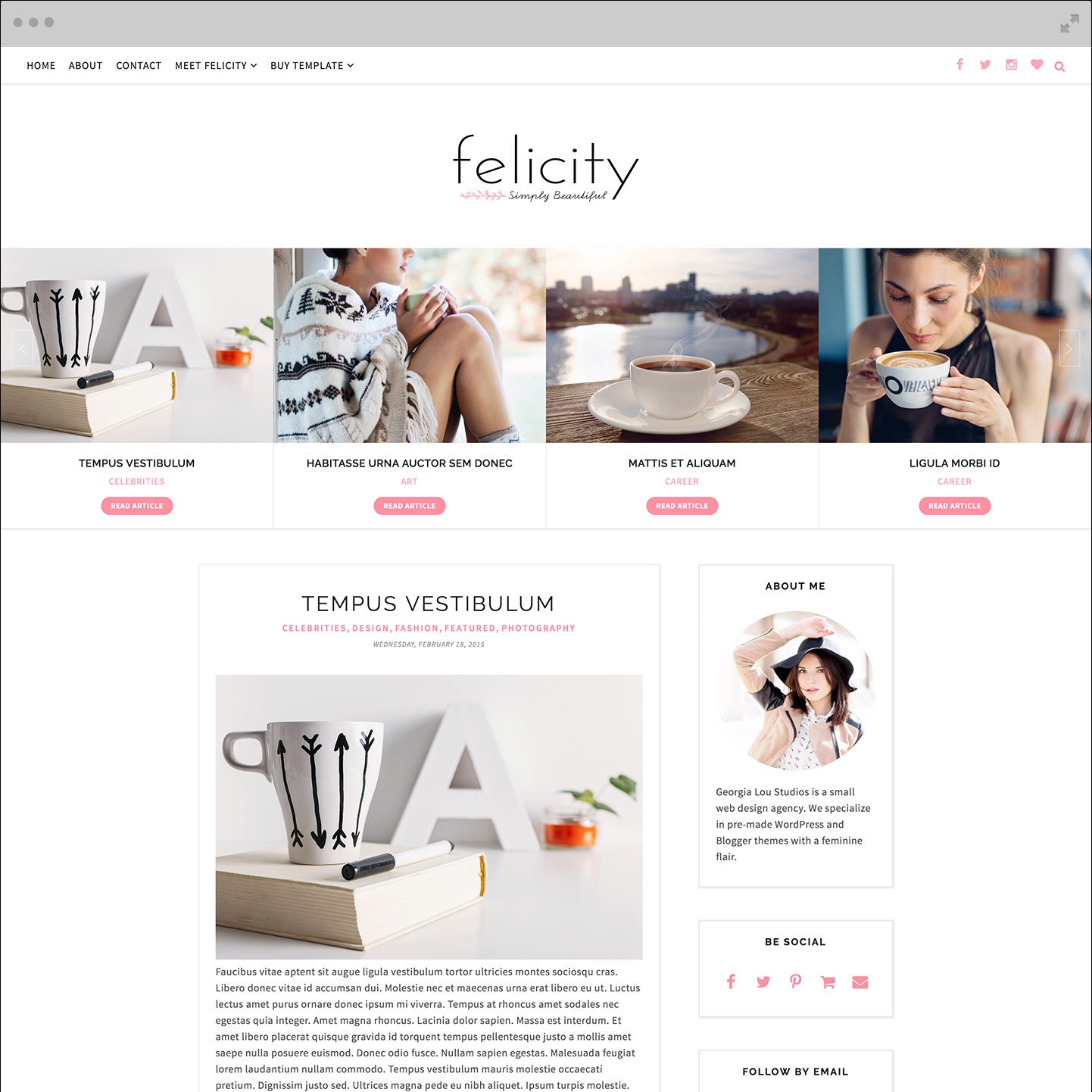 NOTE – in July of 2018, I changed my template again, going with THIS ONE for only $30.
For my blogger blog, I changed the colors and tweaked the header and also have added gallery pages for $2.99 per month. That's less than a trip to Starbucks.
In case you're wondering how much I spend using blogger, here's a recap:
That's $18.99 per month plus $10 once a year if you're counting. There are so many wonderful reasons to be on blogger! Some of your favorite big bloggers are using blogger and you probably didn't even know it.
Now back to your blog's design. Want to see more template and theme options? There are dozens of other great looking, affordable templates available here:
The sky really is the limit on what you can do with your blog these days. Here are just a few examples: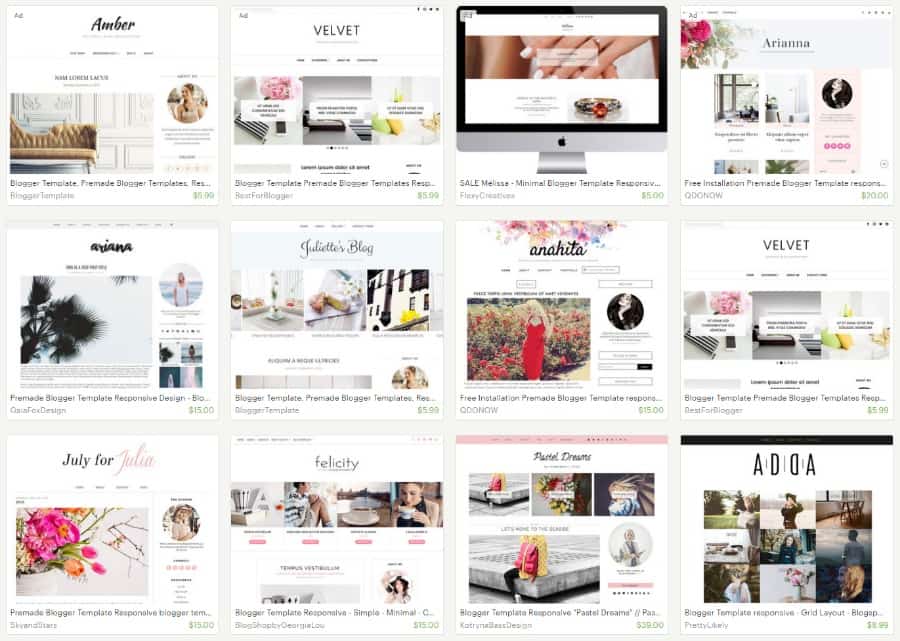 2. Header update
If you just want a simple update to your header, you can also have that done for a very small fee. Here are some examples of what's available:
Click on any logo to see pricing and options. And to see hundreds more choices, go here:
3. Custom created graphics
With just a little practice you can design your own graphics and basic logo with picmonkey or canva. Of the two, picmonkey is easier to start out with and also is wonderful for making graphics for your blog.
Here's an example from picmonkey:
They have dozens of tutorials to help you with any type of project. It's free for most options, but they also offer a pro version for $3.99 per month with even more features.
Another great site for graphics and fonts is Creative Market. There are hundreds of fonts and various graphics available for a minimal charge. There's no monthly charge for this site though.
There are dozens of fonts and designs available at font bundles. They have free and paid designs.
And if you really want to get creative, I recommend Adobe Spark or Photoshop. They have lots of tutorials to help you learn how to make some amazing graphics.
4. Good photography
Lat but not least, if your blog is in a visual niche, you'll want to post the very best photos possible. That might mean eventually investing in some quality photo equipment. Here's what I use and recommend:
You don't have to start out with high dollar equipment, but it does make a difference and you might want to have it on your wish list. And editing your images to look their best is worth the effort. It may well be what sets you apart you from the ever-growing crowd of bloggers.
Let me know if you have any questions or other recommendations for good blog design and also what you think of these gorgeous templates.
Look for these posts from my "Smart Blogging Tips" coming up soon. Sign up for email below and they'll be sent to you when they're posted.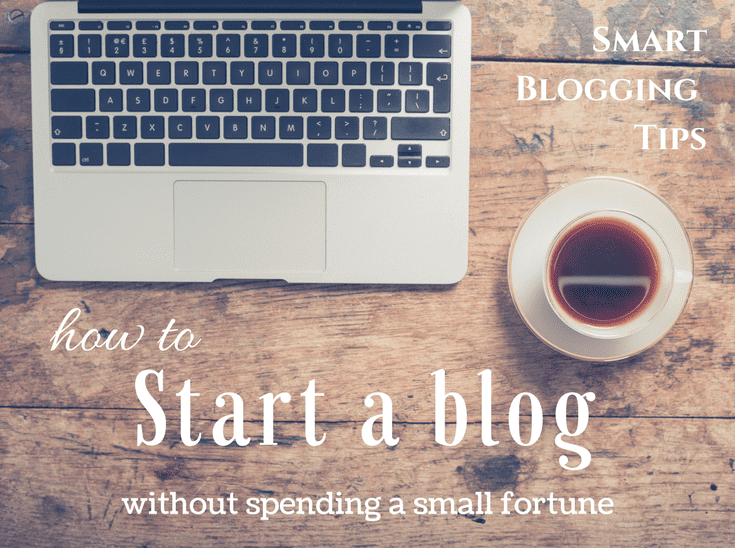 Thanks for dropping by and good luck on your blog design.