The Happy Housie – Beautiful Home Tour
Tour a gorgeous lakeside Canadian home with fresh colors and decor that will lift your spirits.
Welcome to this week's featured blogger home in our Sunday Open House series featuring the lovely and talented Krista from The Happy Housie. You're going to love her home. It's full of refreshing ideas and has a stunning view. Krista share lots of DIY and decorating ideas that you can incorporate into your own home.
Here's Krista to tell you a little about herself and her blog.
*Please pin all images from The Happy Housie site*
Hello readers of Postcards from the Ridge!
I'm Krista from The Happy Housie and I am honoured to be here today sharing my home with you! I called my blog The Happy Housie because I think of myself as a "housie" – think "foodie" but for houses! I love sharing all kinds of decorating, DIY, crafts, and organizing projects with my readers and follow the philosophy that "home isn't built in a day. enjoy the journey…"
I live with my husband and two young boys on a beautiful, freshwater lake just outside of a small town in the middle of Vancouver Island, British Columbia. The lake is perfect for swimming and boating during the summer months; and we enjoy the calming view of the water all year round.
Come on in…
You can probably tell right off the bat that I'm a fan of blues… head over here to find all the paint colours for our home, and I've shared all kinds of sources for our furniture and decor here.
The faux map wallpaper was a fun, easy, and cheap DIY that, I think, ties together the whole room.
From our entry hall you can walk straight ahead into the kitchen, or go left and head into the living room which is also open to our dining room.
Let's head that way…
For more details on the pieces in our living room, I've created a shop the house page where you can find links to all our key pieces and artwork (or to similar ones!).
Our living room is wide open to our dining room…
My favourite part of our dining room? It's a tough pick! I absolutely love our pew and am so thankful to the wonderful friends who gave it to us! But the farmhouse harvest dining table that my Dad built for us last fall has to be a highlight.

Head over here to read more about the sources in this space; and head here for all the paint colours in our home.
The gallery wall above our DIY board and batten is full of thrift store finds that I painted out to match…
Our dining room opens onto to our kitchen, which was a fairly recent major renovation project.
You can read all the details about our kitchen renovation here and find the kitchen sources here.
Despite all we put into this renovation and makeover, the best thing about our kitchen is probably the view of the lake…
During the summer months, we love to use our lakefront deck and access it through the doors in the dining room…

As I write this, our deck is undergoing a makeover… the surface had started to crack and leak so we will have a new deck surface and new railings by the time we get to use it again next spring. I can't wait to be looking through glass railings instead of bars!
There is still more to see! Our main bathroom (recently renovated), our master bedroom (currently undergoing a major makeover!) and our boys' shared bedroom as well as my craft room and our basement family room!
Come on by The Happy Housie to take the full house tour; or learn about our paint colours. I'm always thrilled to "meet" new readers, so leave me a comment or question – I'm happy to connect!
Thank you so much for having me here today, Angie!
I hope you have enjoyed your tour!
Things are changing all the time around here, so you never know what I might look like next time you come by…
Head over to my "shop the house" page if you would like to find sources for our furniture and home decor. And our Paint Colours page for all those details!
Save
Thanks so much for sharing your lovely home with us, Krista. It's all so pretty, and that view is simple stunning. I would be staring out the windows or sitting on the deck all the time!
Readers, what's your favorite part of the tour? Leave a comment below and let me know, and be sure to drop by The Happy Housie and see the rest of her projects and ideas.
Want to see even more beautiful home tours? Click below to see the other featured homes.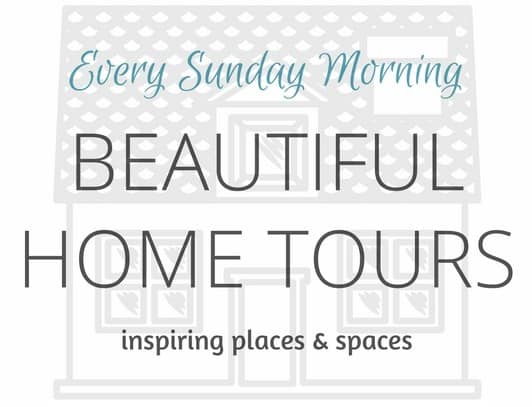 Would you like to have your home featured on the weekly beautiful home tour series? Go here to fill out a short questionnaire:
And be sure to join our subscriber list and you'll have home tours, decorating ideas, tips & tutorials, organizing ideas and much more sent directly to you. Coming up in the next few weeks are ideas for tablescapes, Christmas decorating, recipes, and more. Click below to join.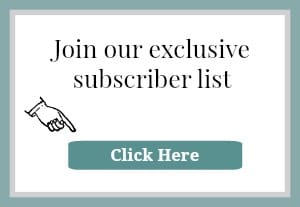 Thanks so much for dropping by!
XOXOX,
Angie