20+ Ideas to make your Thanksgiving beautiful and fun
Ideas for Thanksgiving decorating, hosting, and more
Even though the food takes center stage at most Thanksgiving celebrations, there are many other ways to make the day even more enjoyable. I've rounded up some beautiful table settings, creative leftover solutions, and many more ideas that might help make your day a little more fun.
Beautiful Table Settings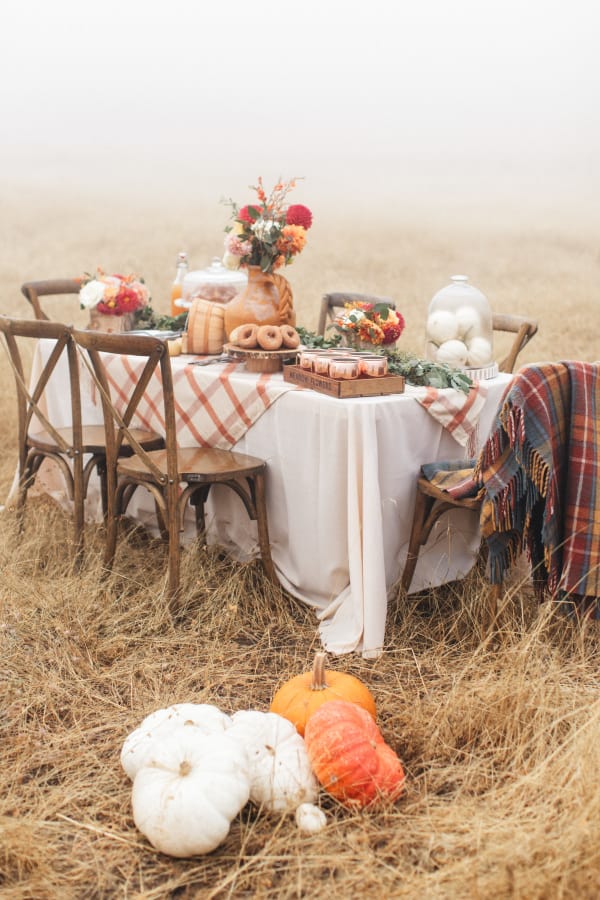 It's been warm enough to eat outside for the past few Thanksgiving days. This dreamy table setting would be so much fun.
Here's a simple and beautiful table setting with white china and timeless silver, crystal, and linen. And the centerpiece is understated and elegant.
Another simple table setting, this one has a nice casual, rustic vibe. It would keep the atmosphere from feeling too formal.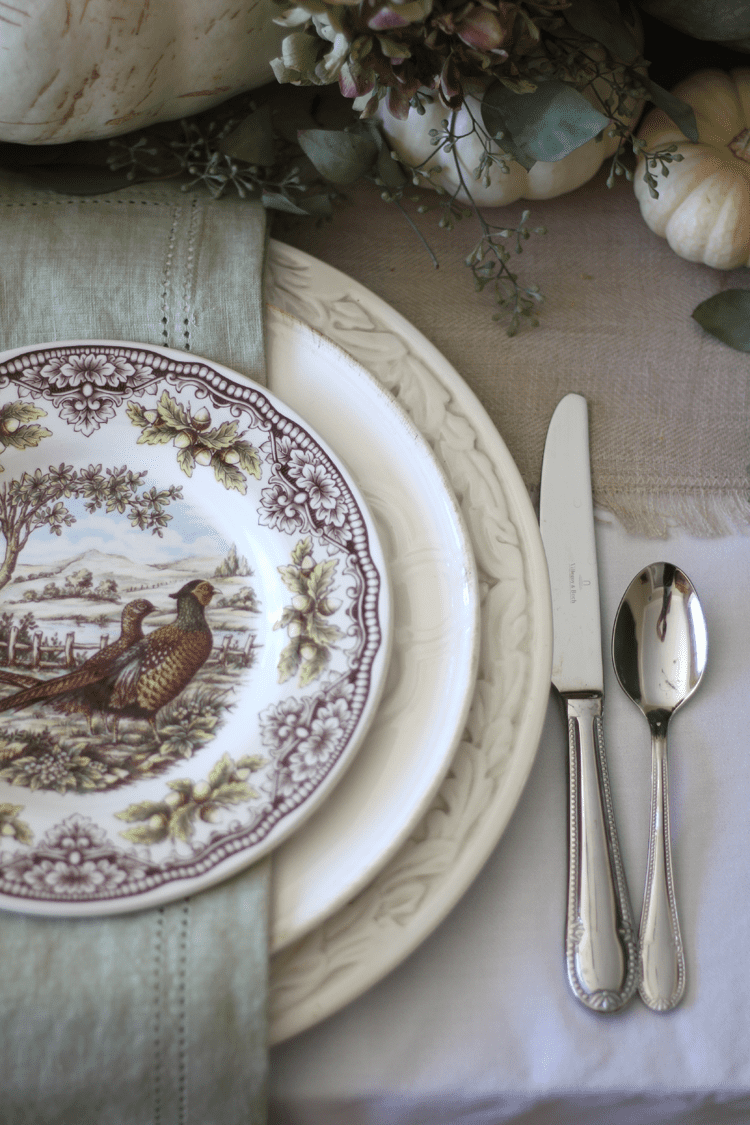 Mismatched plates look perfect too. However you decide to set the table, it will be met with gratitude.
Creative Brooch
Isn't this a beautiful way to dress up your coat or blazer? Hop over to Sadie Seasongoods for the tutorial.
Helpers and Decorative Items
Any of these items would make your day a bit more fun and enjoyable.
A good smelling candle in a pretty copper container adds a cozy element to any space.
A girly apron is always fun to wear.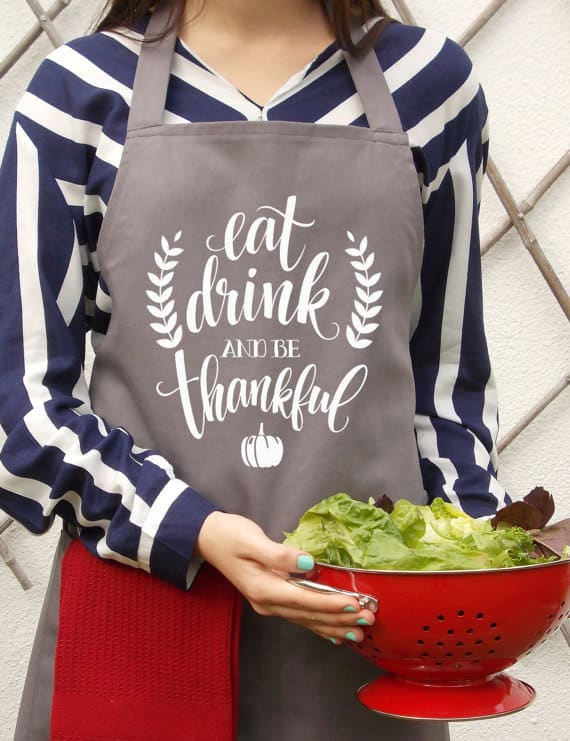 eat, drink, and be thankful apron
Or you can just send a little reminder with this eat, drink, and be thankful apron.
These candles are completely customizable. You can choose your scent and label. A perfect memento that you can send home with your guests. They would also make great Christmas gifts.
Not just for the kids table, these paper coloring placemats give you something to do when you don't want to join in all those fun political conversations.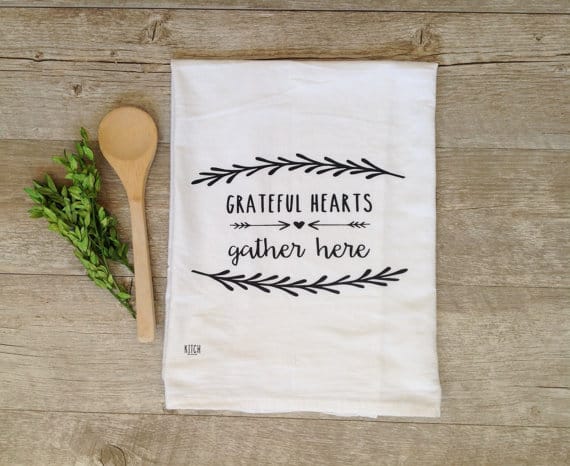 A simple, beautiful sentiment for the day.
This stamped spoon is a sweet way to serve the sweet potatoes.
Send home leftovers in these and your guests can reheat them in the oven easily.
Or use these leftover cartons that are easy to store in the fridge.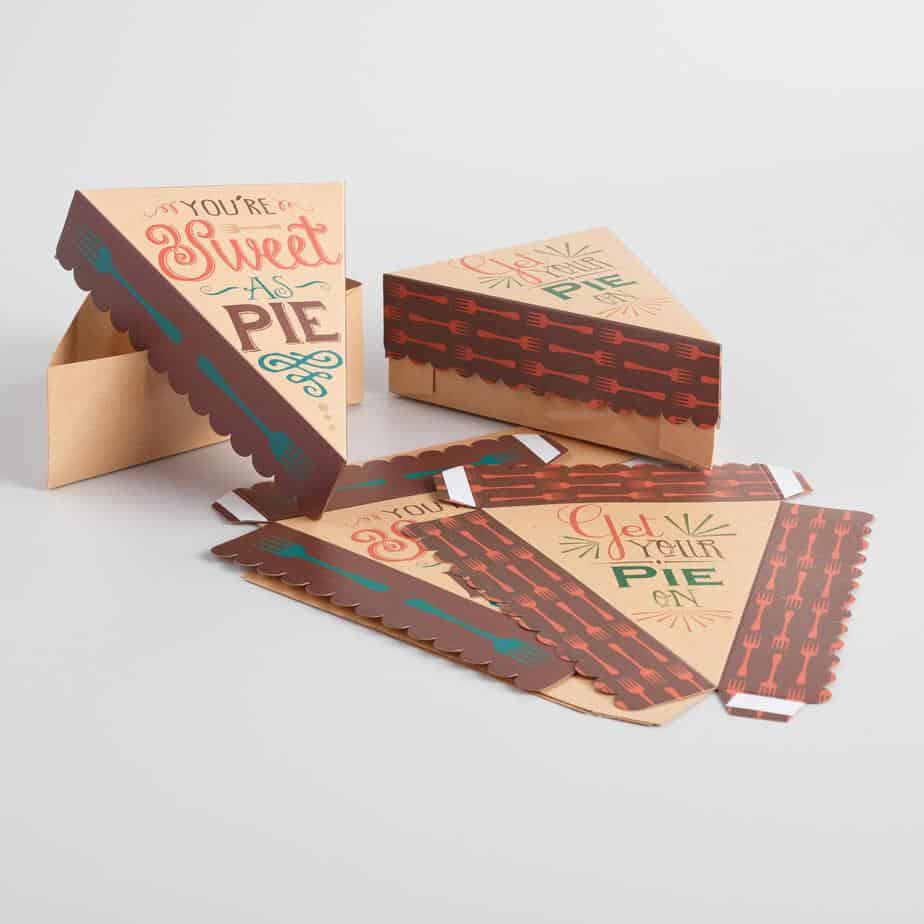 As if there was going to be any pie left! If there ever was, then these adorable pie slice boxes would come in handy.
Add a bit of bling to the table with these copper napkin rings.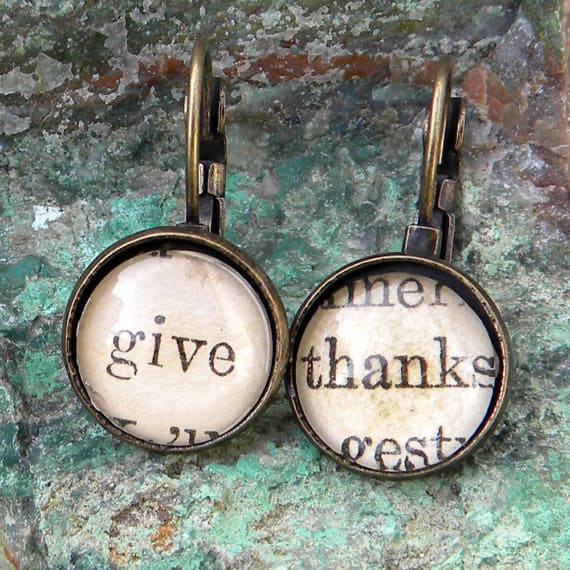 And why not go all out with these cute earrings?
What are some favorite things you use every year at your Thanksgiving celebration? Leave me a comment below and let me know.
Do you love getting ideas for decor, organizing, and all things home-related? Join our subscriber list and be the first to receive our posts. Click below to sign up.
Thanks so much for dropping by. I hope you found some ideas to make your Thanksgiving even more enjoyable.
XOXOX,
Angie
This post contains affiliate links for your convenience. If a purchase is made after clicking one of the links I might make a small commission. Your price does not change. For full disclosure, go here.