Two Bees in a Pod – Beautiful Home Tours
Tour 2 homes that are beautifully decorated with pops of color
Welcome to this week's Beautiful Home Tour! Today is doubly good because there are 2 homes on tour. The talented mother-daughter duo of Jennifer and Vicki at 2 Bees in a Pod are inviting us to see both of their lovely homes. They have similar styles and both are great at making their homes look stylish and welcoming. Both have a knack for adding little pops of color and personality to their spaces that you'll love.
*Please visit their site and pin images from there.*
Here are Jenn and Vicki and their gorgeous homes:
Hi – I am Jenn and the daughter of the blogging duo 2 Bees in a Pod. A little over a year ago I moved into my 1901 Victorian home. Luckily for me, the house had already been updated and totally move-in ready. Most of the original features are in tact and in pristine condition. There are four fireplaces with original mantels…how great is that? The front porch is one of my favorite spots to read a book or have a glass of wine on the porch swing. Come on in.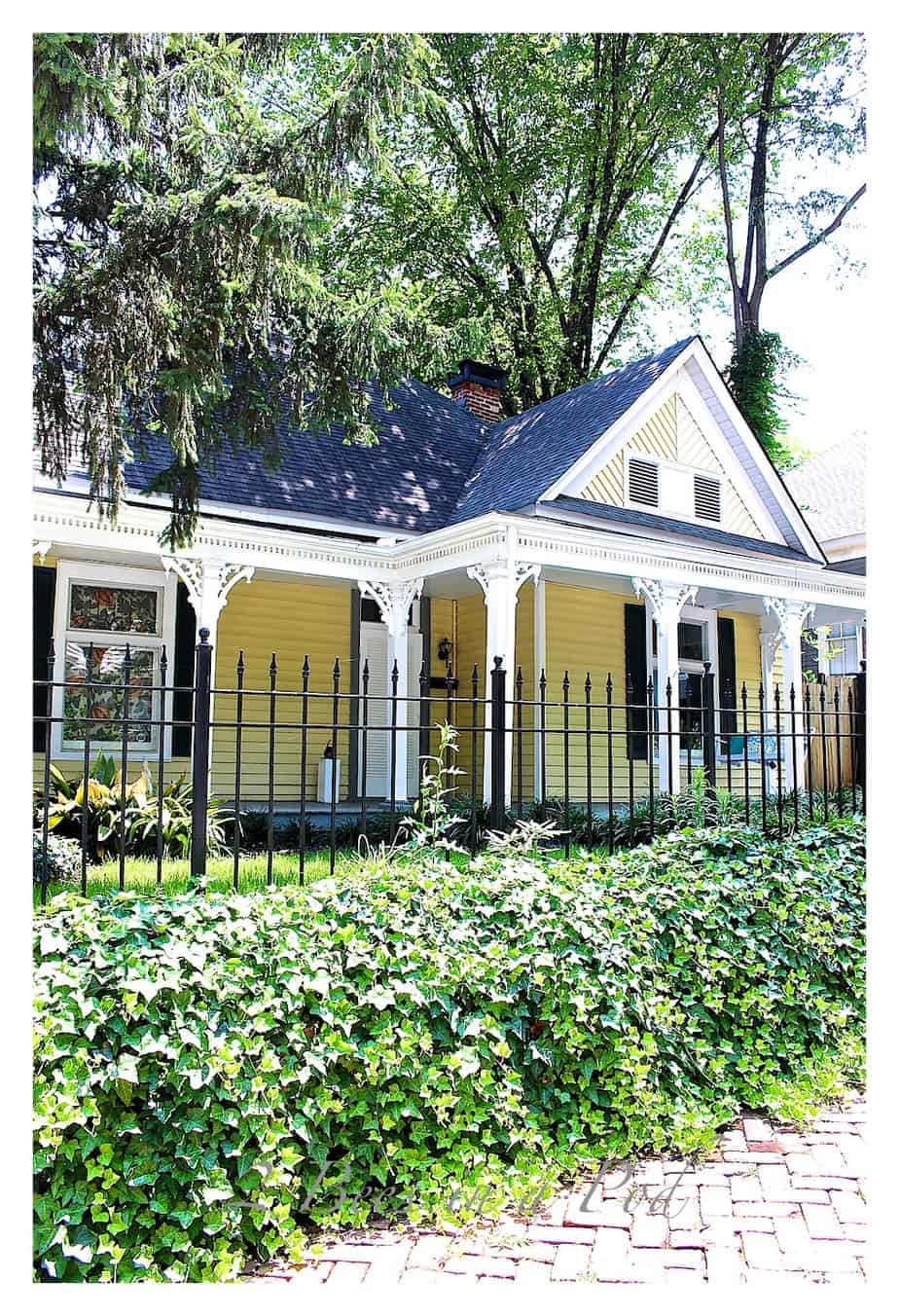 Isn't the exterior charming?
To see more of this space click here: Master Bedroom One Room Challenge
Her collection of amber bottles is amazing! Perfect for fall.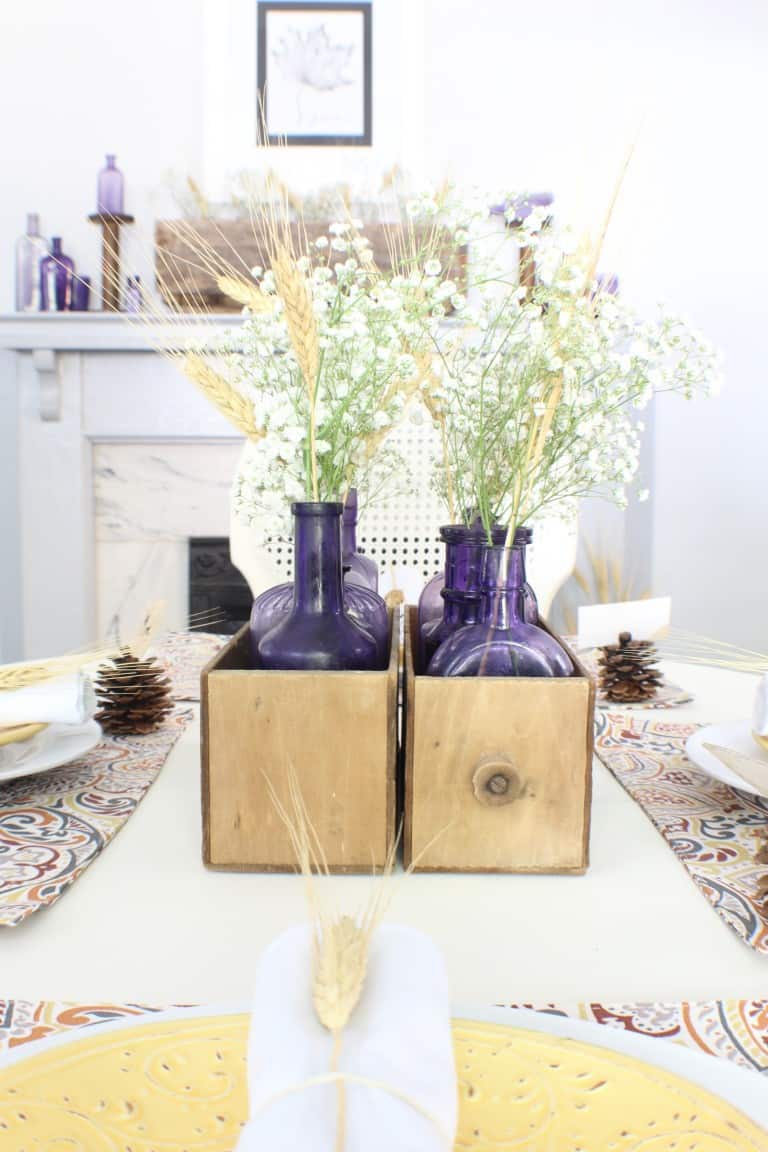 And her purple bottles are so striking.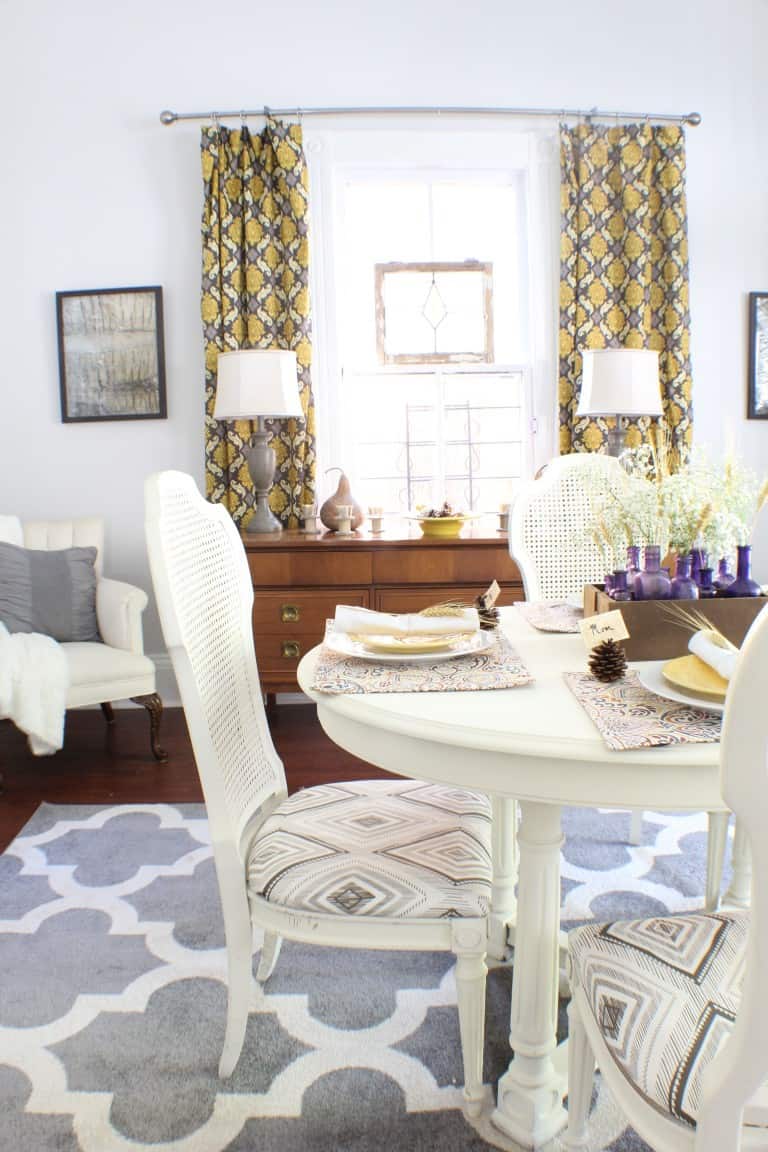 Her antique dining room buffet is so pretty.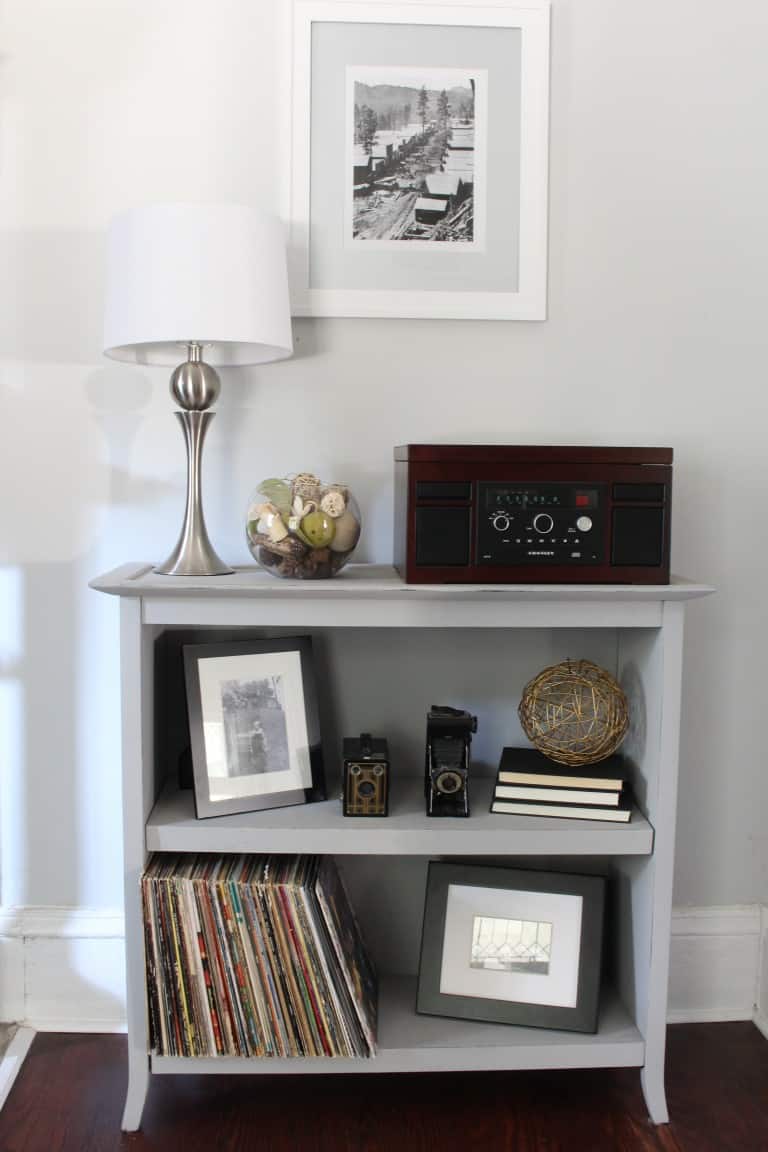 To see her home all decked out for fall, visit this post ==> Jenn's Fall Home Tour
And now here's Vicki's home.


Hey there…I'm Vicki and Jenn's mom. We started our blog 2 Bees in a Pod 3 years ago as a way to express our creativity and to share something together. We have a great time and get a lot of stuff accomplished in each of our homes too.
Four months ago I decided to downsize homes and I moved into a quad-townhouse in a lake community. It has been a bit challenging deciding what to keep, what to purge and what to makeover. Slowly but surely I am updating each room of the house – painting furniture, painting walls and rearranging furniture. So far my favorite room is the sunroom – it is full of natural light all day long. Welcome to my home.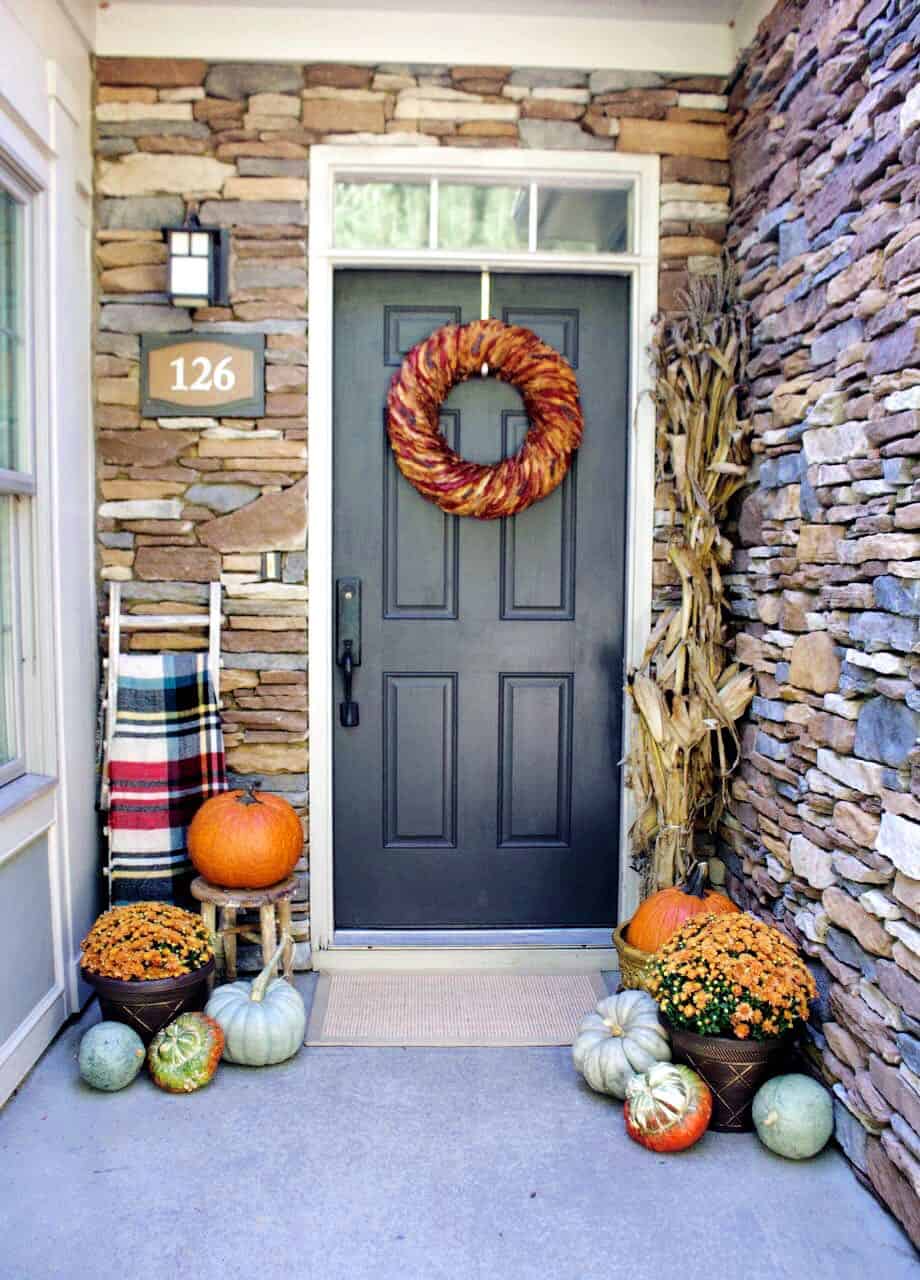 Doesn't Vicki have a beautiful, welcoming front porch?
I'm crushing on that pompom throw!
Love those navy walls!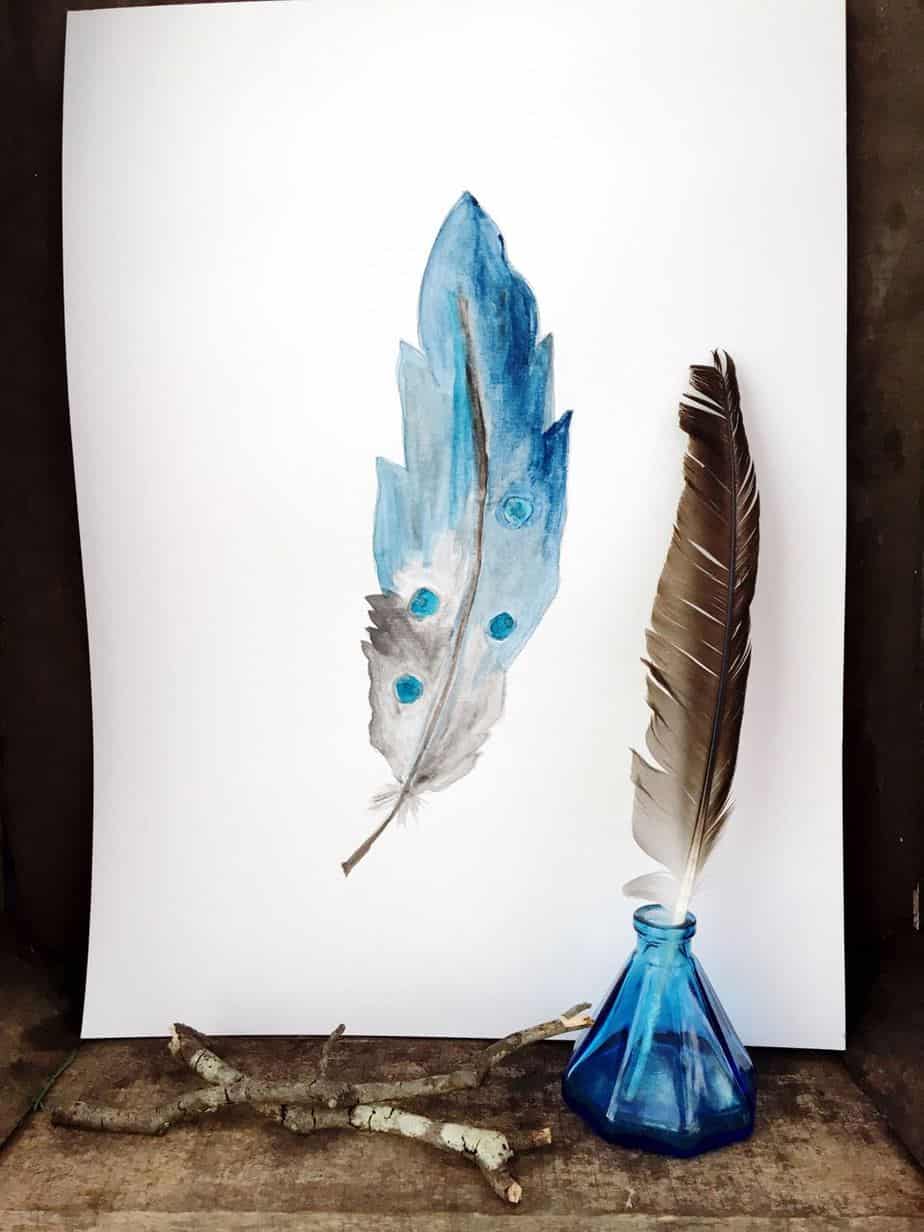 Can you believe she painted this? Learn how to paint your own with her tutorial here ==> Watercolor feather tutorial
Those blue bottles have me swooning.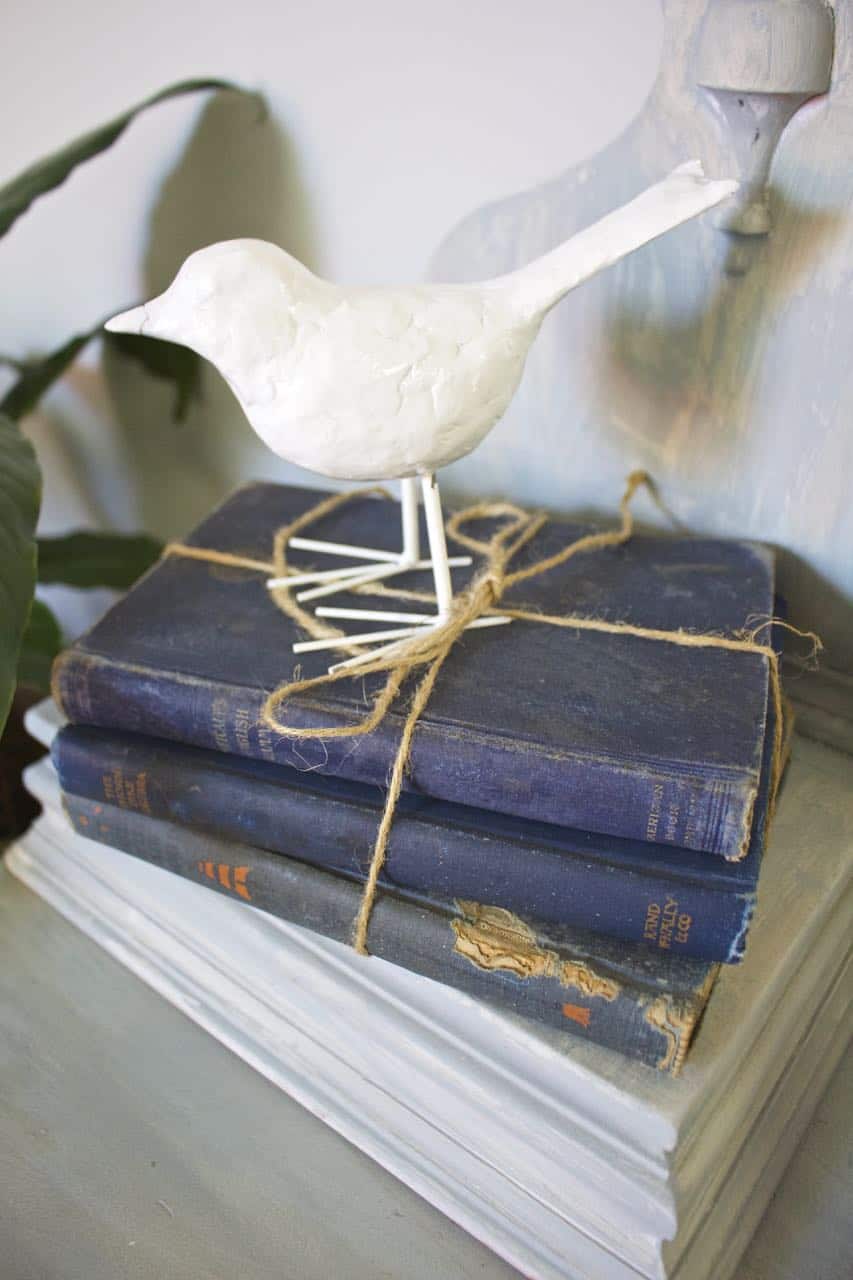 See how Vicki has her home decorated for all here ==> Fall Home Tour
So many pretty rooms and great ideas in these two talented ladies' homes! What are your favorite things? I love all of it, but I'm going to try to paint some watercolor feathers after seeing Vicki's.
Tour several other beautiful homes from the Sunday Open House series by clicking here ==> Sunday Open House Tours or by clicking the image below.
And be sure to subscribe to updates so you don't miss any of the upcoming home tours! I've got some great homes for you to see coming up in the next few weeks. Click below to sign up.
Thanks so much for dropping by. Have a great week!
XOXOX,
Angie
This post contains affiliate links for your convenience and to help keep this blog in operation. I may make a small commission from any item ordered but your price remains the same. For full disclosure, go here.