Our silver anniversary trip to Northern California
This post contains affiliate links for your convenience and to help keep this blog in operation. I may make a small commission from any item ordered but your price remains the same. For full disclosure, go here.
For several years I've dreamt of visiting Napa County and touring wine country and Northern California. It sounded like such a wonderful place to visit and was at the top of my bucket list. Well, my dreams came true last month when my husband and I celebrated our 25th anniversary with a trip to California wine country and the northern coast. Today I'm sharing some of our favorite places from the coast and some tips for planning a trip out there.
I'll share our favorite things from the Napa County leg of our trip in part 2 of this recap.
We flew into San Francisco and drove to Elk, California where we spent 3 nights at the Elk Inn & Spa.
We were right on the coast and had a wonderful breakfast every morning with view of the Pacific Ocean. They have a beautiful Pergola that you can sit in and enjoy the scenery while sipping on coffee or wine. And they offer a complimentary happy hour in the late afternoon.
The sunset views were spectacular.
There were dozens of beautiful flowers and plants on the grounds.
During our stay, the tiny town of just over 300 had their annual parade so we decided to attend that for some fun.
This vintage yellow firetruck was my favorite part of the parade.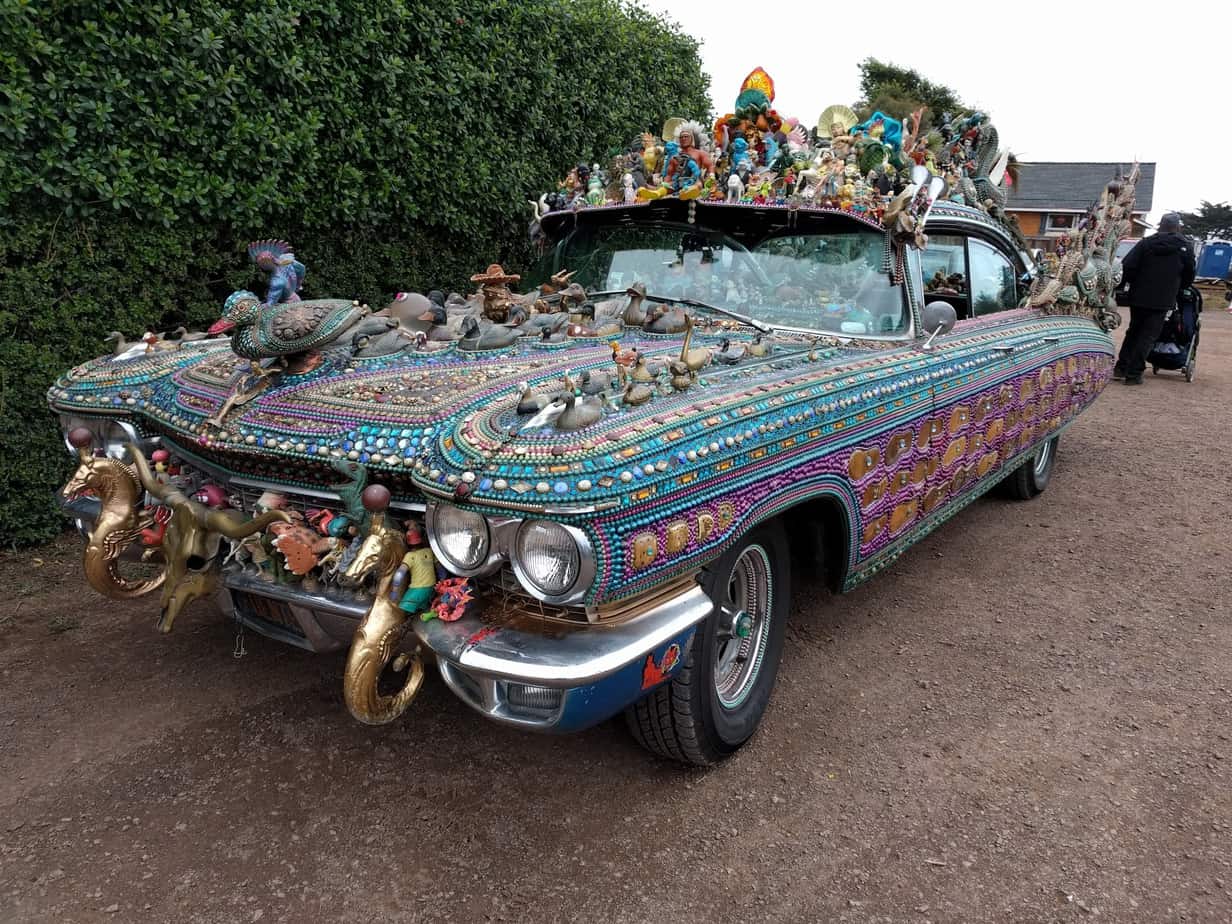 And we also saw this groovy ride. Can you imagine how many hours it took to add all those beads and things?
We ventured north and south of town and saw all the local landmarks.
The Point Arena Lighthouse was a short distance south of the inn.
To the north was the Mendocino Headlands, a beautiful rocky section of the coast with some amazing vistas.
"Of all the paths you take in life, make sure a few of them are dirt." – John Muir Another snap from our trip to northern California last week. This was at the Mendocino headlands. Such beautiful vistas there. #rsroadtrip

A photo posted by Angie (@postcardsfromtheridge) on
Also to the north is the Point Cabrillo lighthouse. The clouds were perfect the day we visited. Isn't it the cutest little building with that red roof?
A little farther north in the town of Fort Bragg is the glass beach, formed over many years after glass bottles were dumped into the ocean. What a great example of how something bad turned into something beautiful!
As we left the area, we drove through the old growth redwood forests of the area towards Napa County where we spent the remainder of our trip. On the way, we made a stop at the Hendy Woods State Park on the way and saw some amazing old growth redwoods. My husband is 6′ tall, and many of the trees were wider that he could stretch his arms.
Below are some of the places we ate during our stay on the coast. A wonderful breakfast was provided each morning at the Elk Cove Inn & Spa. And although there weren't a lot of restaurants in the immediate area, we did find some good local food in these places: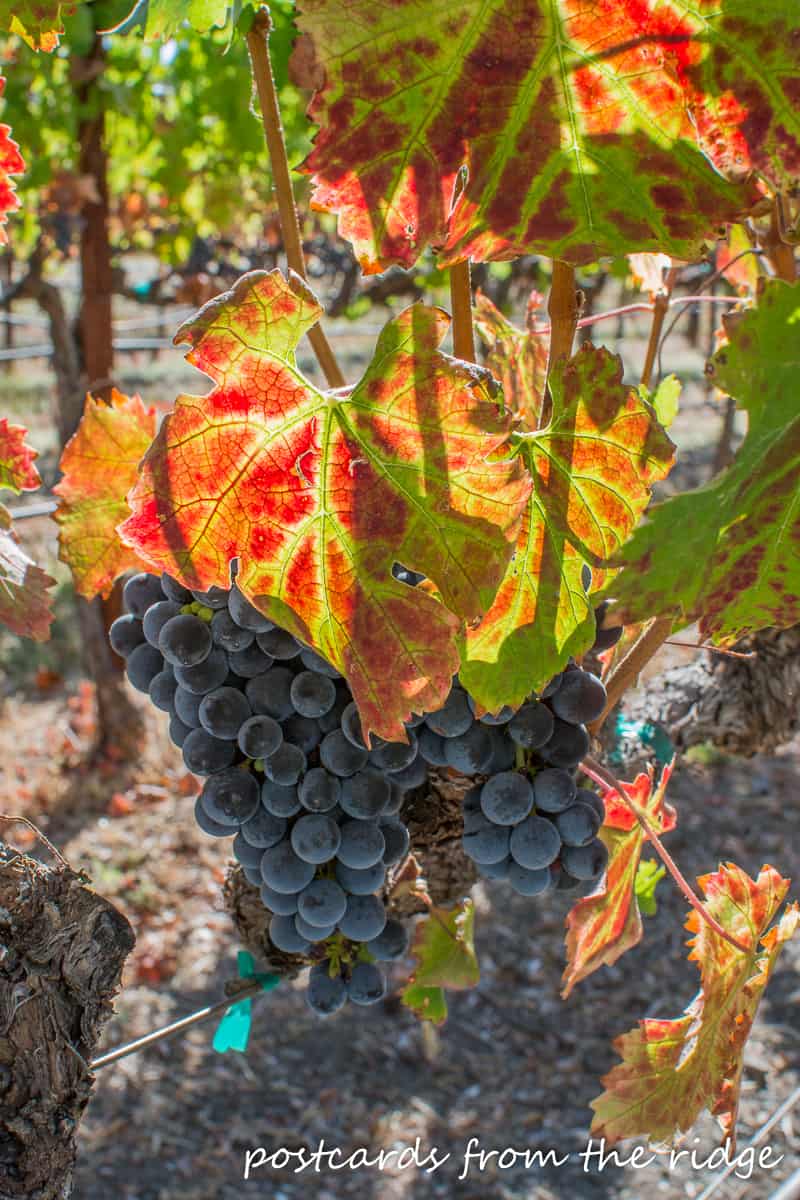 Here's a little sneak peek of some of the things we saw in Napa County. The climate and scenery was totally different than what we saw on the coast. Stay tuned for the rest of that part of our trip. Yes, there was wine tasting, vineyard visits, and mud baths involved.
Have you visited Napa County or the Northern California coast before? What was your favorite thing there?
Love to travel? You might be interested in these posts:
Things to see and do in Charleston
What to see and do in the Florida Keys
View all my travel posts on this page:
Be sure to subscribe to updates so you won't miss our Napa Country recap, plus more trip recaps, fresh ideas for your home, and more. Click the box below to sign up.
Thanks so much for dropping by!
XOXOX,
Angie