Worthing Court – Beautiful Home Tour
Hooray for Sunday and a beautiful home tour. Today we're visiting with Suzy from Worthing Court. Her home is the tastefully decorated in classic Southern farmhouse style and is so cozy and welcoming. Go ahead and grab your coffee and settle in for an inspiring look at this lovely home.
Here's Suzy and her beautiful home. She'll walk you through the house and tell you what she's done to each space. Be sure to hop over and visit her to find dozens of ideas for adding charm and farmhouse style to your home. Take it away, Suzy!
*Please visit Suzy's site and only pin images from there.*
Hello Postcards From The Ridge fans! I'm honored to be visiting with you here today. My name is Suzy and I blog at Worthing Court, where I share home decorating inspiration and diy projects with a few recipes and crafts thrown in every now and then.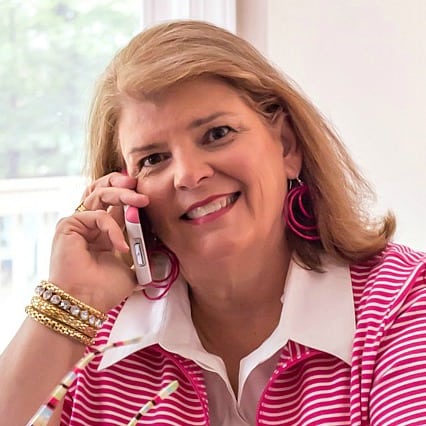 A couple of years ago, my husband and I were in the market for a new-to-us home that we could remodel and fell in love with this house as soon as we saw it. As a matter of fact, when I found it online, somehow I just knew it was meant to be ours before I even saw it in person. It was a very dated house built in the mid 90's, has great bones and was exactly the style of home that we were looking for. We've completely remodeled the whole interior of the house, including a full gut job to the kitchen, master bath and laundry room. Now that the major remodeling is complete, I'm going through one room at time to make them pretty!
The kitchen was probably the largest remodel project of all. I had hoped to be able to reuse some of the cabinets that were already here, but sadly they were not in good shape. So a full gut job it was! The one thing that I knew I wanted in my new kitchen was a large hood for the cooktop that was located on a wall all by itself. This is just one side of our kitchen – click HERE to see the entire room, plus all of the before's.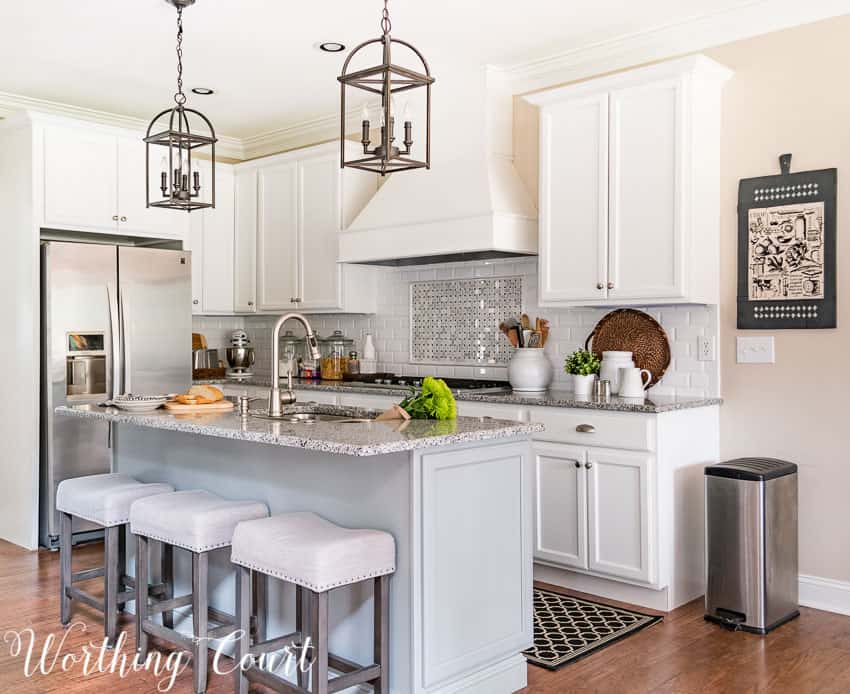 Our kitchen is a long room with the breakfast area located at the opposite end. Thankfully there weren't any cabinets that needed replacing in this area. All it needed was a full-on cosmetic makeover! You can tour the area and see the before and after's HERE.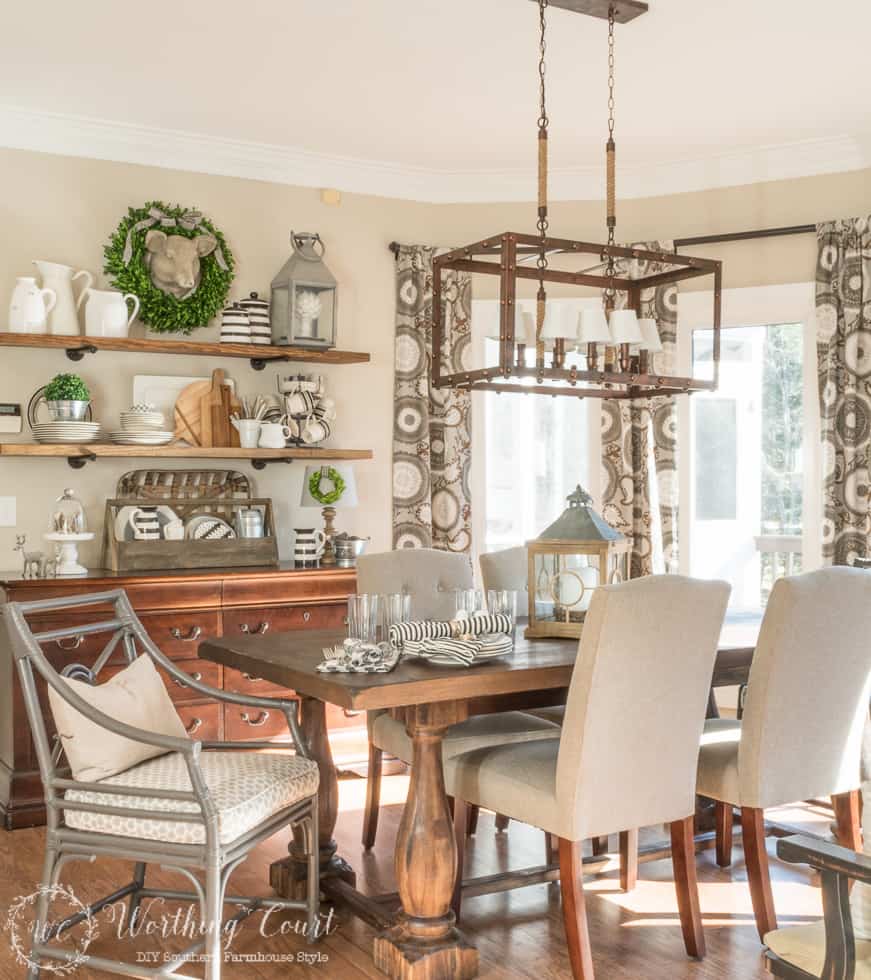 Our laundry room is large, by laundry room standards, but it was a huge mess! I couldn't believe what my eyes beheld when we first toured the home. Click HERE to tour the room and to see the before and after's.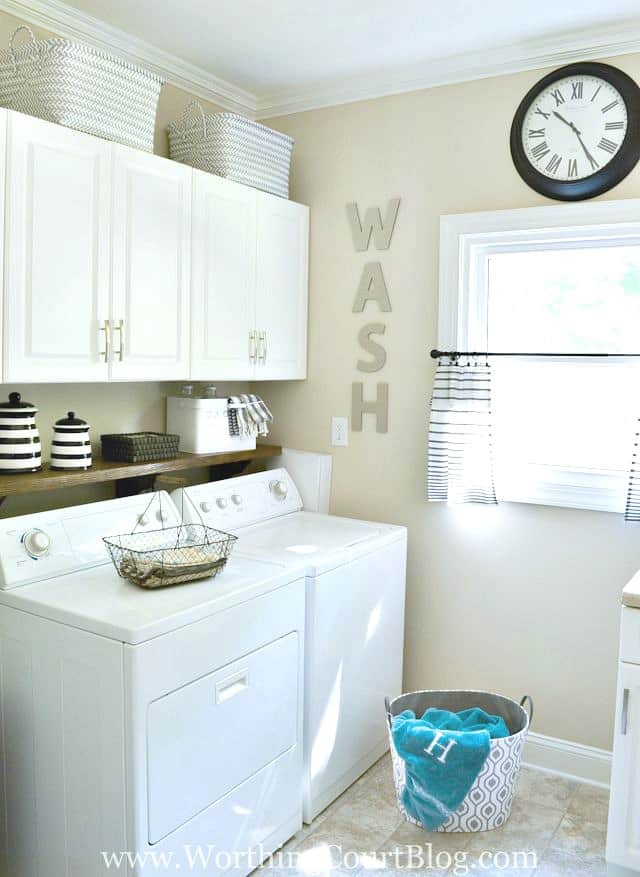 In our family room, the only real remodeling that took place was to refinish the hardwood floors and to enlarge the opening into the kitchen. Other than that, it was all cosmetic. See the before and after's of this room HERE.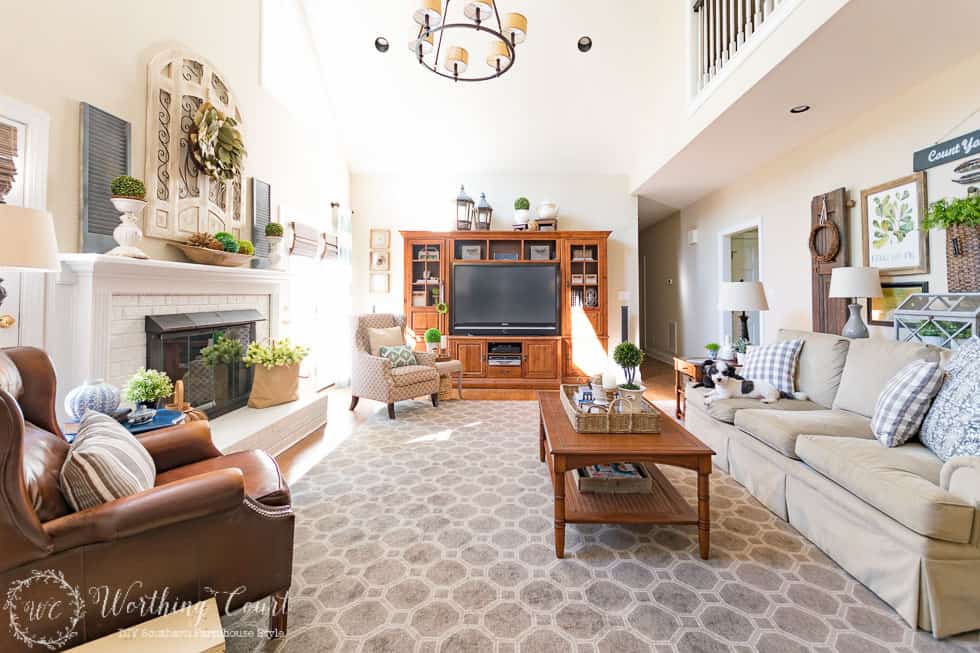 The most dramatic change in the room by far, was the makeover of the fireplace. What a difference painting the dark oak trim, red bricks and brass fireplace surround made!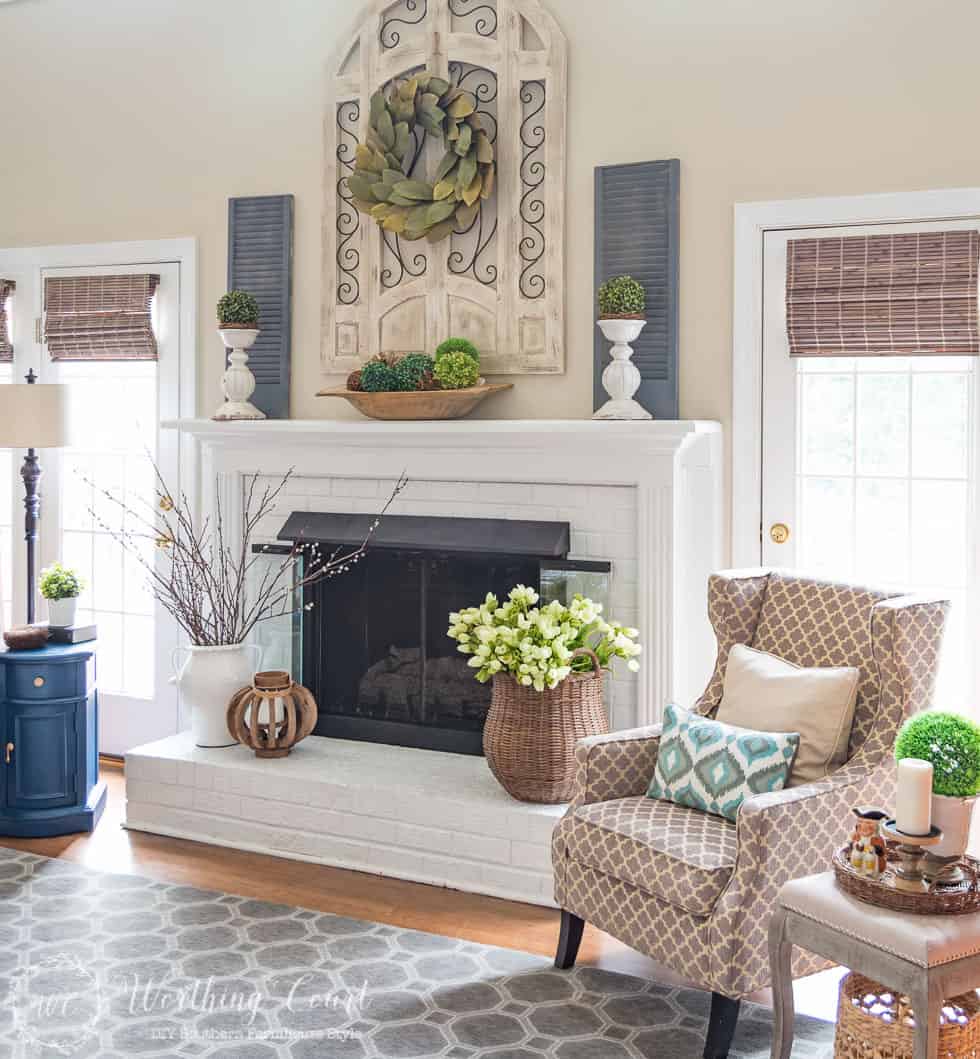 The room that I most recently finished is our dining room. It was another space that only needed cosmetic updating. The hardwoods were refinished, the wallpaper was removed, the entire room was painted and the chandelier was replaced. Take a tour of the room and see the before and after's HERE.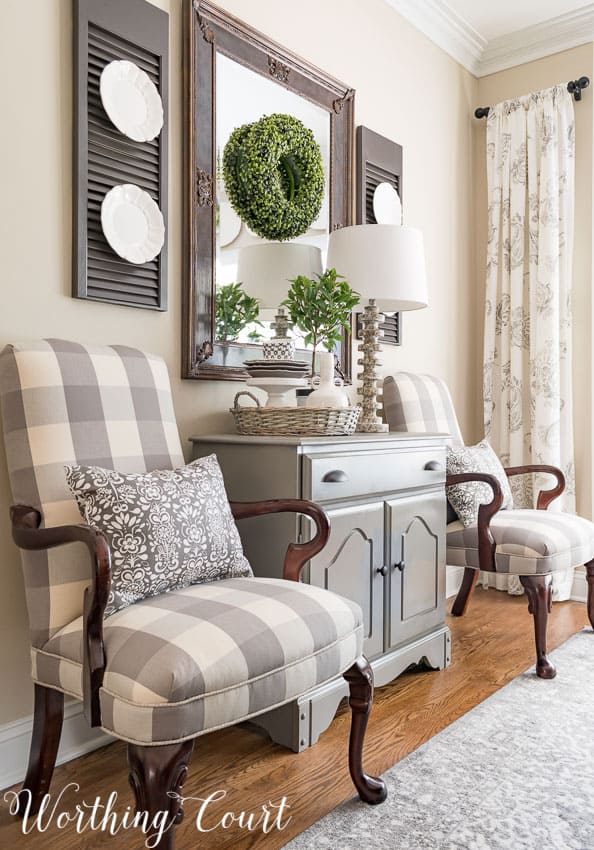 One of the most fun projects of this room makeover was installing a vertical planked wall and making Fixer Upper style hanging lanterns. See how we installed the vertical planking HERE. The tutorial for the hanging lanterns can be found HERE.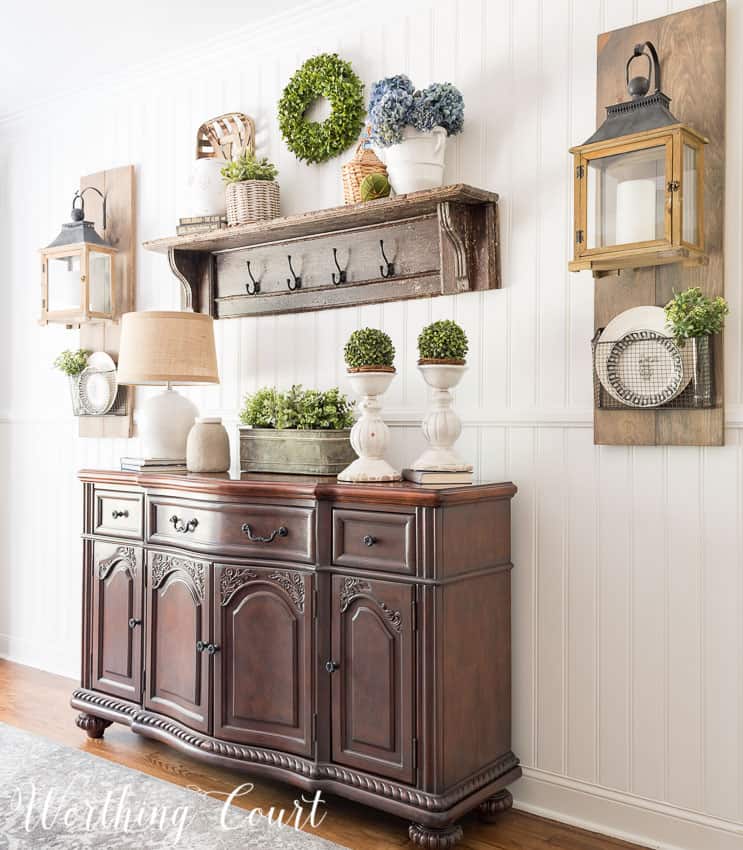 Right now, I'm in the midst of making over our home office. I've added new chairs and draperies to the room so far. Click HERE if you'd like to see more. I just finished painting our desk and will be sharing that soon!
That's just the tip of the iceberg of all that goes on here at Worthing Court. Like so many of you, my life is busy and messy and full! I'd love for you to join in our journey and let me get to know you.
Connecting with my readers is the best thing of all about having a blog. To show my appreciation, I give away a $100 gift card to one of my lucky readers, who leaves a comment, each and every month – the more you comment, the more chances you have to win! This month, it's a $100 gift card to Fixer Upper's Magnolia Market. Read all about it and the giveaway rules HERE.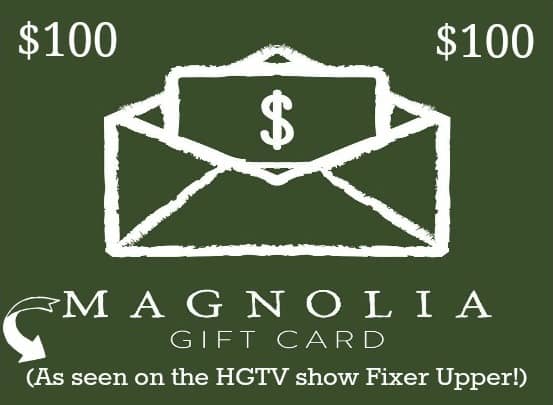 Thank you so much for having me over for a visit today, Angie!
Thanks so much for sharing you beautiful home with us, Suzy! You've made me want to change some things in our house after seeing everything you've done to yours.


Doesn't she have a beautiful home? What's your favorite thing from the tour? It's a toss up between her mantel and the dining room for me.


See more home tours by clicking the graphic below.
And be sure to subscribe to updates so you can get all the Beautiful Home Tours sent directly to you, along with lots of other fresh ideas for your home. Just click the button below.
And be sure to check back tomorrow when the 2016 Fall Ideas Tour kicks off. I'll be sharing different ways to add cozy fall touches to your fireplace. And there will dozens of ideas for adding fall decor to your home all week long. You don't want to miss it!
Thanks so much for dropping by.
XOXOX,
Angie