Hello, friends! I'm excited to announce that I'm introducing one of two new series to the blog today. I figured since the blog has a fresh new look it would be a good time to make some changes and improvements to the content as well. Like many of you, I spend a lot of time on the internet oohing and aahing over beautiful homes. I usually pin these lovely things to my pinterest boards but am also going to start featuring my favorite finds here on the blog and also on my facebook page.
And starting soon will be weekly home tours in my new Sunday Open House series. I'm getting some inspiring tours lined up that you're going to be drooling over. Watch for that series to debut in a couple of weeks. In the meantime, here are my favorite finds from the web this week. Let me know which one is your favorite!
*To learn more about each find, click the link shown underneath the photo to be taken to the original source. Only pin images from original sources.*
This post may contain affiliate links for your convenience. For full disclosure, go here.
She always has the most beautiful projects and this French chair upholstered in red striped grain sack is no exception. And that red dresser is amazing.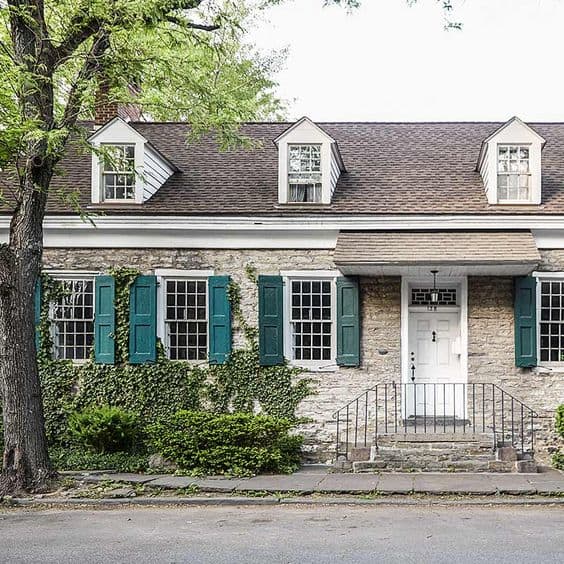 This 1600's stone house has been completely renovated inside and is simply stunning.
Don't you love the cozy vintage vibe going on here? I'd love to sit on that comfy sofa curled up under the throw blanket and read for hours.
This would be a wonderful place to sit down and have breakfast or dinner. The time worn patina on the table is so charming.
Imagine walking into this every day! Wouldn't that be heavenly? I might never leave home.
Are you feeling inspired now? I know I am!
Thanks for dropping by. Have a wonderful weekend.
XOXOX,
Angie