As another year closes and a new one begins, I like to look back and see what has been accomplished and what you, my readers, enjoyed the most so I can share more of the same in the coming years. Today I'm sharing my most popular posts that were written in 2015. Some are no surprise while others are. Most of my own favorites made the list. Which one is your favorite? And what would you like to see here in 2016?
Here's a roundup of the favorites from this year.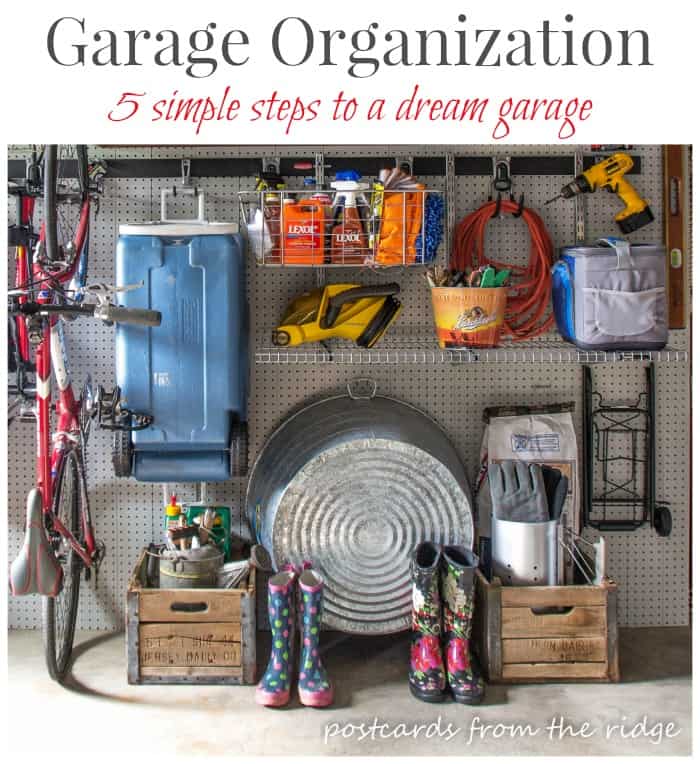 We tackled two walls in our garage and made them super organized.
9. Anthro Inspired PomPom Garland Tutorial
This fun, simple project takes about an hour to complete. Perfect for a cold winter's day!
8. Vintage-Inspired Holiday Tablescape Ideas
I love it when I get to use some of my collections! This tablescape was part of a Christmas Ideas tour.
7. Vintage wooden desk chair makeover
This chair came from the thrift shop and had been sitting in my garage for a long time before it got this makeover.
6. Pottery Barn Inspired Chalkboard Painted Table
Previously painted orange and finished with a 1970's brown antiquing glaze, this table is now a wonderful addition to our home.
A former utilitarian cart got a facelift and some fun industrial accents for this project. You won't believe what it used to look like!
4. Vintage Drop Leaf Table Makeover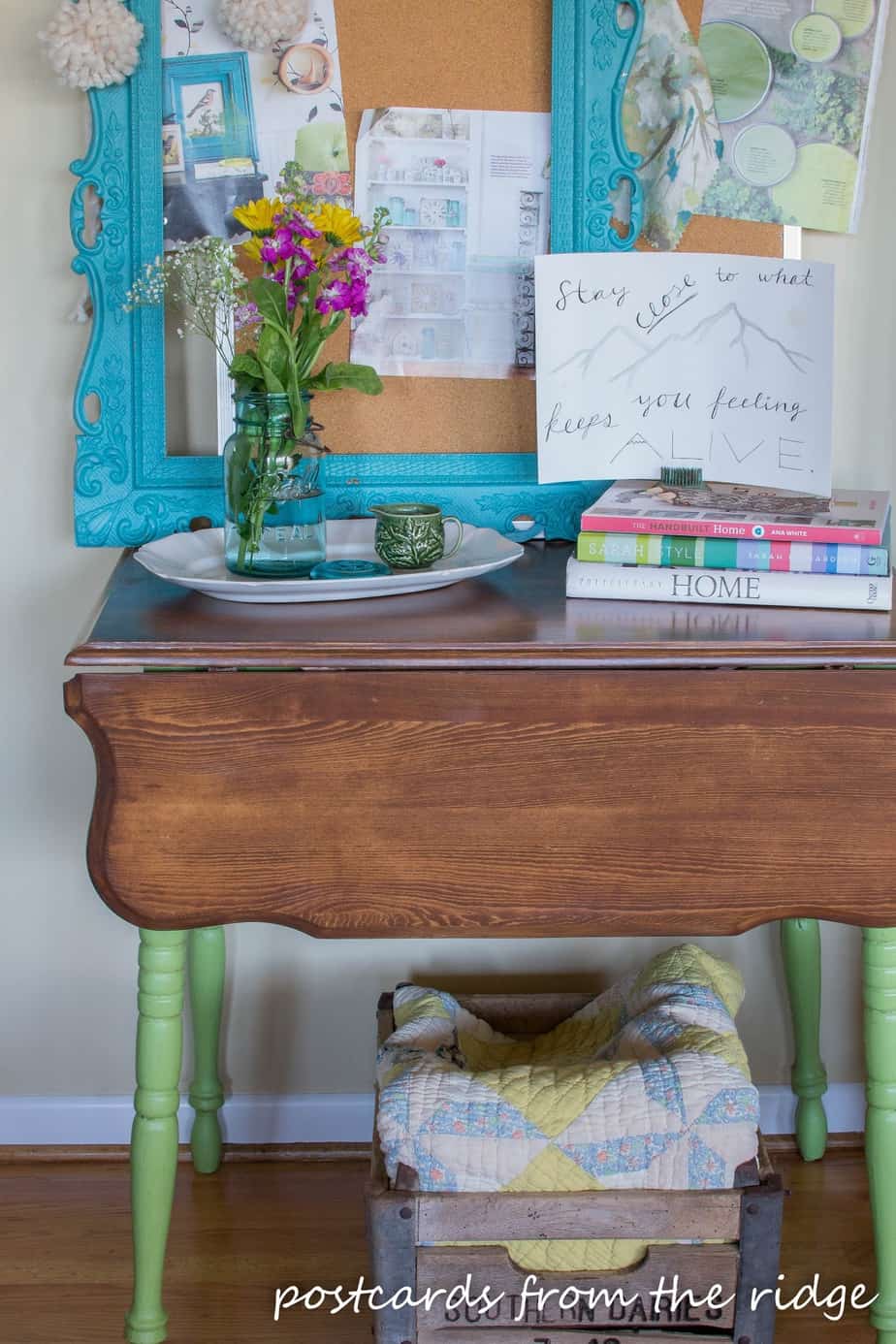 I love the lines of this 1940's table. It had multiple layers of paint on it but the hard work was worth the effort!
3. Creative Craft Room Organization Tips
This space is completely unrecognizable from how it used to look. My goal is to spend much more time in here in 2016 and create several different types of items. Stay tuned for what I have in mind!
2. Vintage Inspired Fall Mantel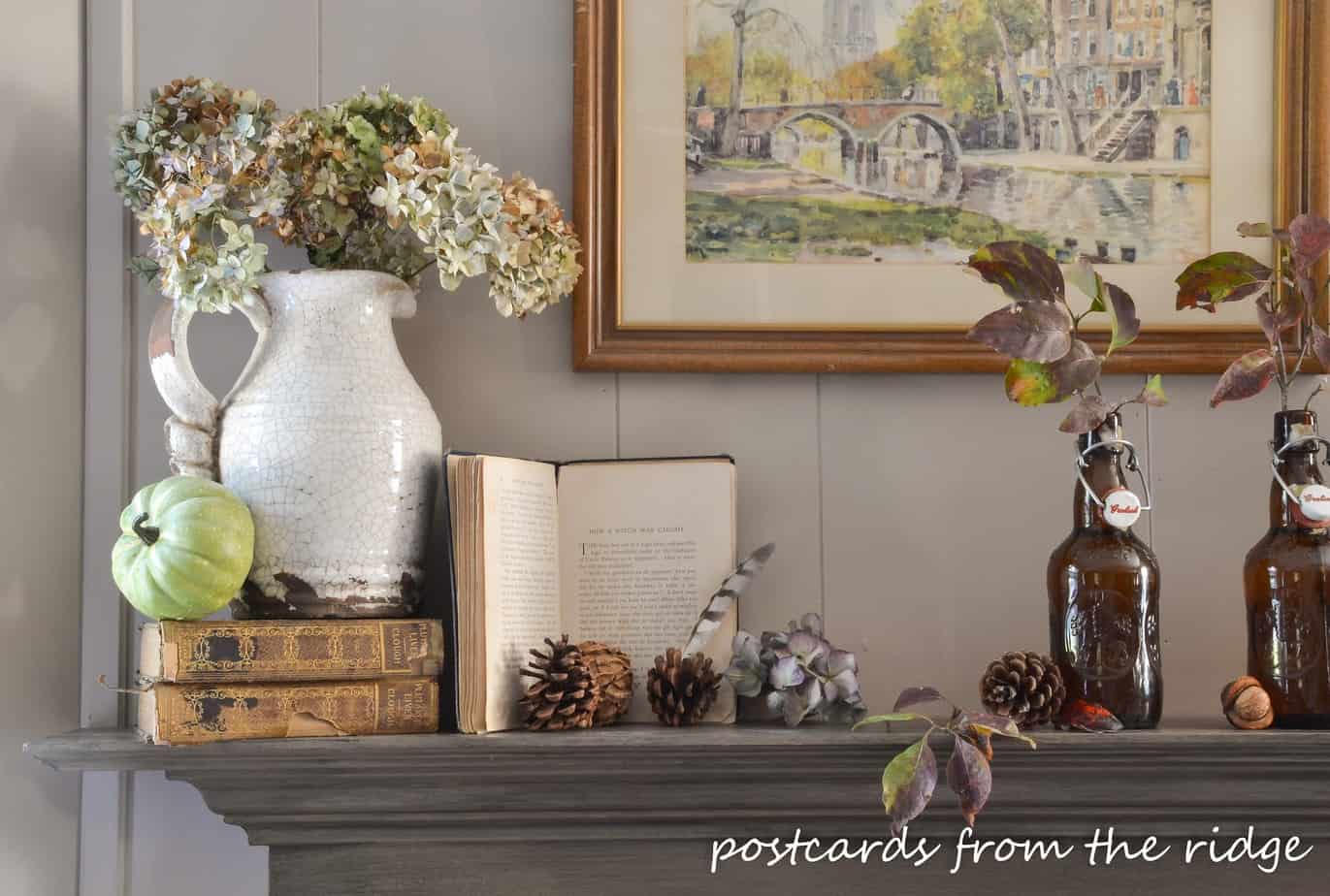 Vintage, quirky, and fun, this fall mantel was different than any other that I've done before.
1. DIY Pottery Barn Inspired Artwork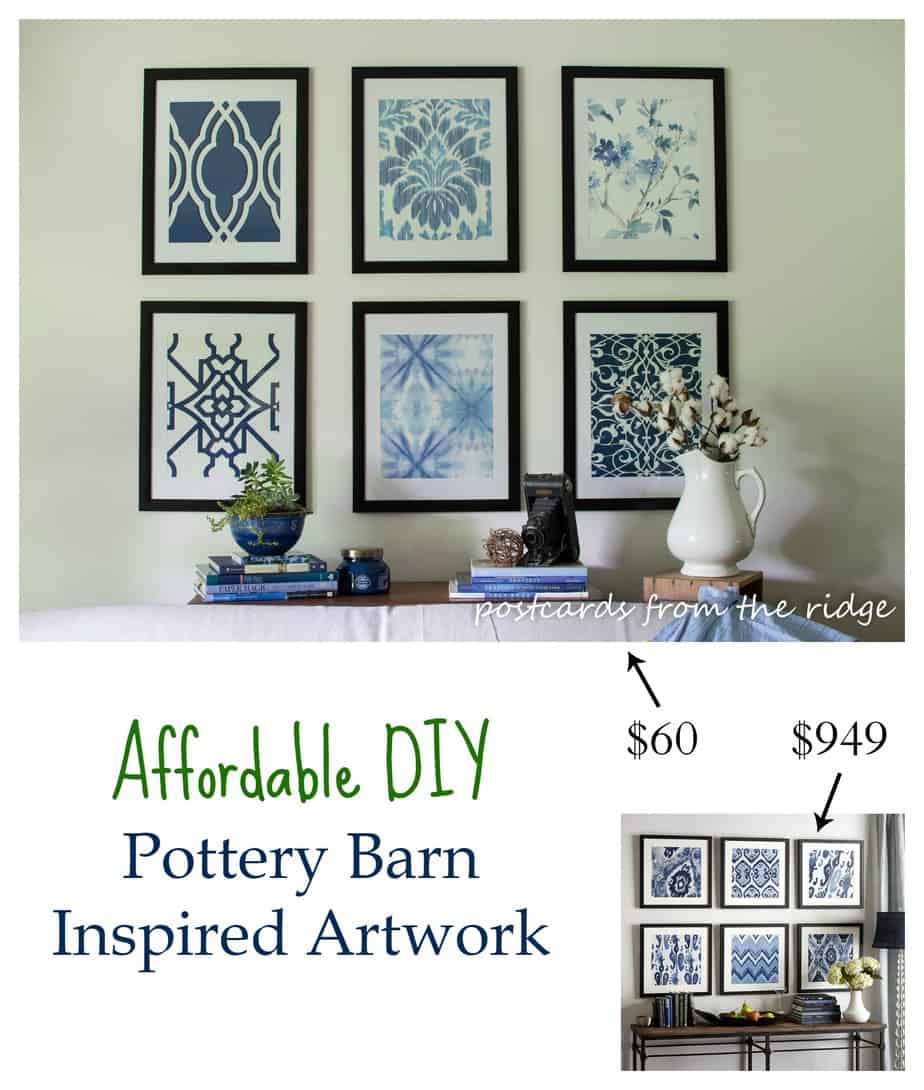 Budget friendly artwork that requires no paint brushes or power tools. What's not to love?
I'm excited about several things that I'm hoping to accomplish in 2016 including purging and organizing our home, creating some one-of-a-kind designer items, sharing more tips and tutorials, and more. What do you want to see here in 2016? I'm all ears at this point in the planning phase!
Thanks for dropping by, and have a safe and wonderful 2016!
XOXOX,
Angie
If you're new here, sign up for email here or follow along here so you don't miss a thing:
Email * Facebook * Hometalk * Pinterest * Twitter * Instagram
For handy tips and tutorials, go here.
To see my painted projects, go here.
For tasty recipes from my kitchen, go HERE.
For some simple tips for capturing a great photo, go HERE.
Go here to learn about having an online design or color consultation.
And go here for dozens of photos, ideas and favorite paint colors.