Highlights from the Florida Keys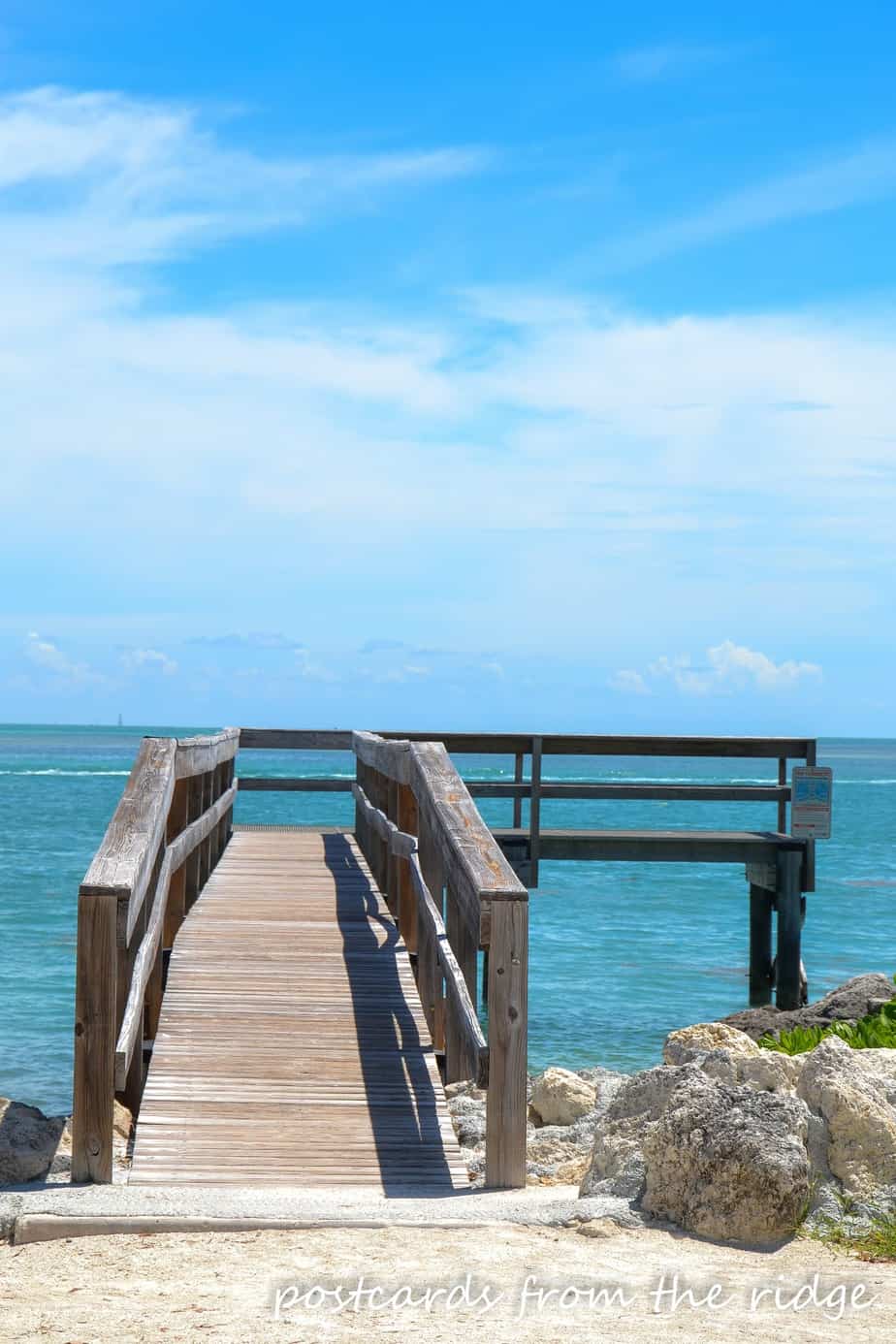 Last week we spent our family vacation in the sunny Florida Keys. We fell in love with the beautiful blue and green waters, the warm sunsets, and of course the key lime pie! I won't bore you with all the details. But I wanted to share a few of my favorite scenes.
This post contains affiliate links for your convenience. If a purchase is made after clicking one of the links I might make a small commission. Your price does not change. For full disclosure, go here.
The beaches are sparse in the Keys, but the water is so pretty and the snorkeling is amazing.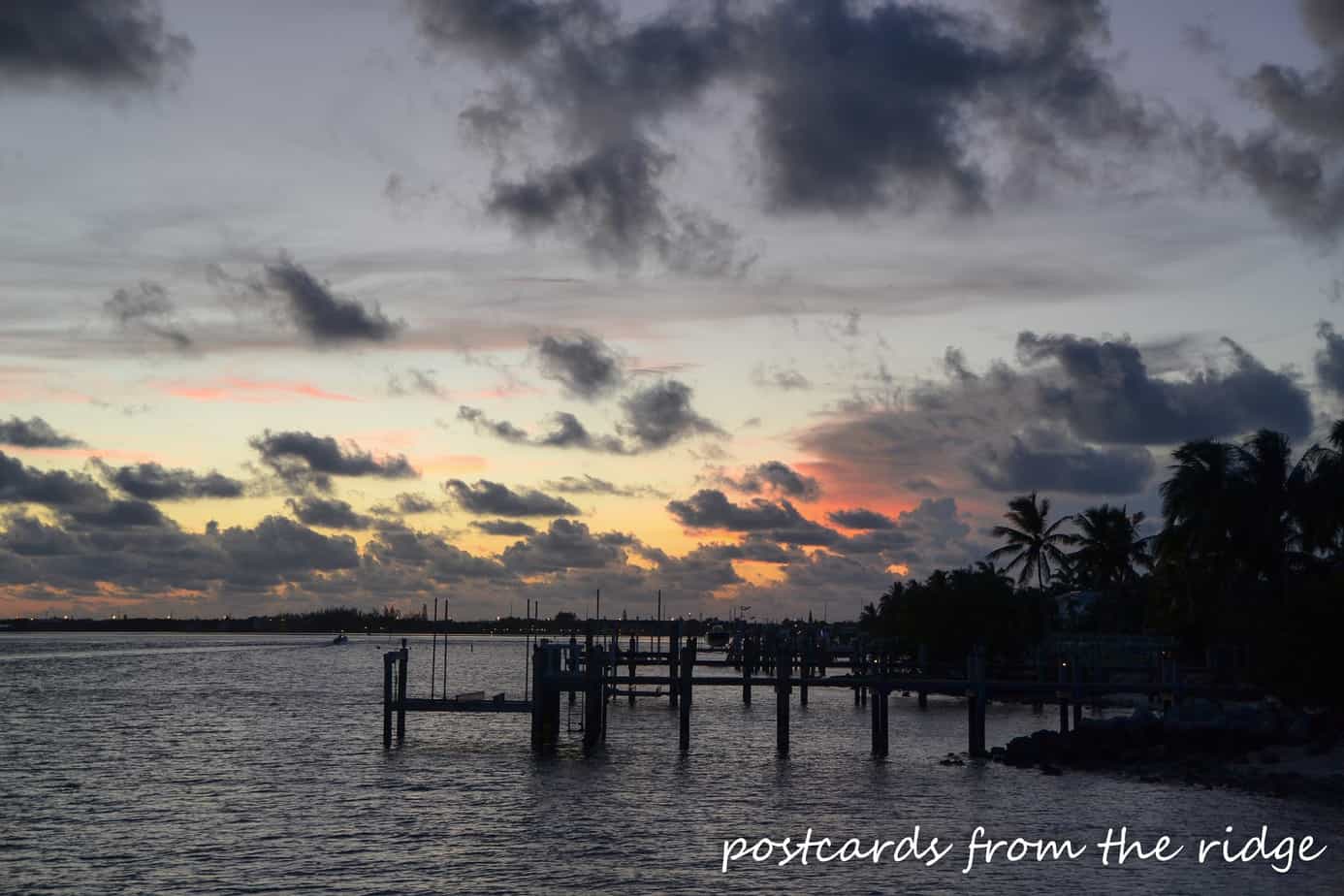 We saw breathtaking sunsets every single night.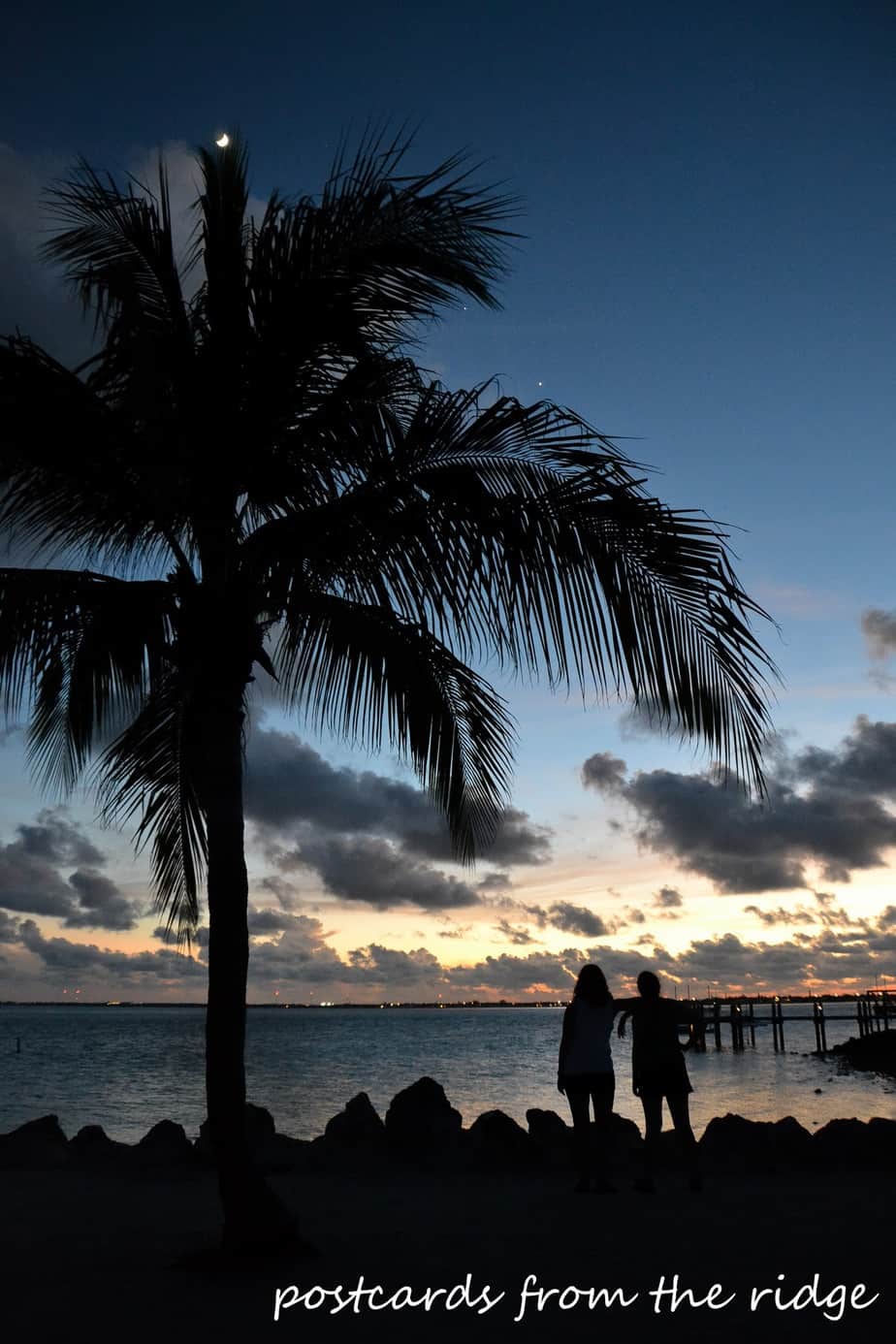 Palm trees and moonlight and two happy chicks here.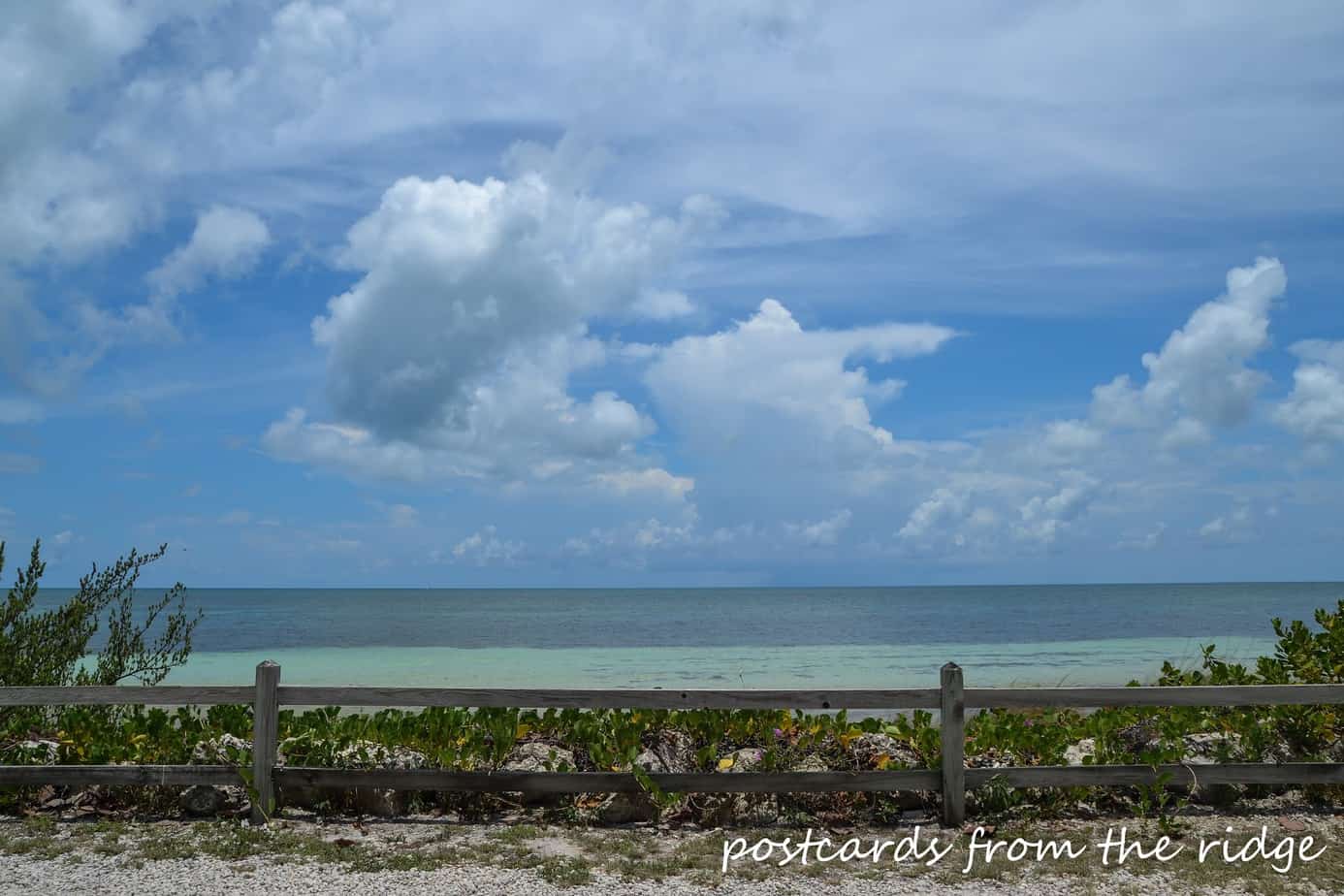 It was really hot, but the water felt good.
The Bahai Honda bridge is no longer used but made some great photos.
It's cool but creepy with that large section missing.
Birds catching some rays on a sunny day.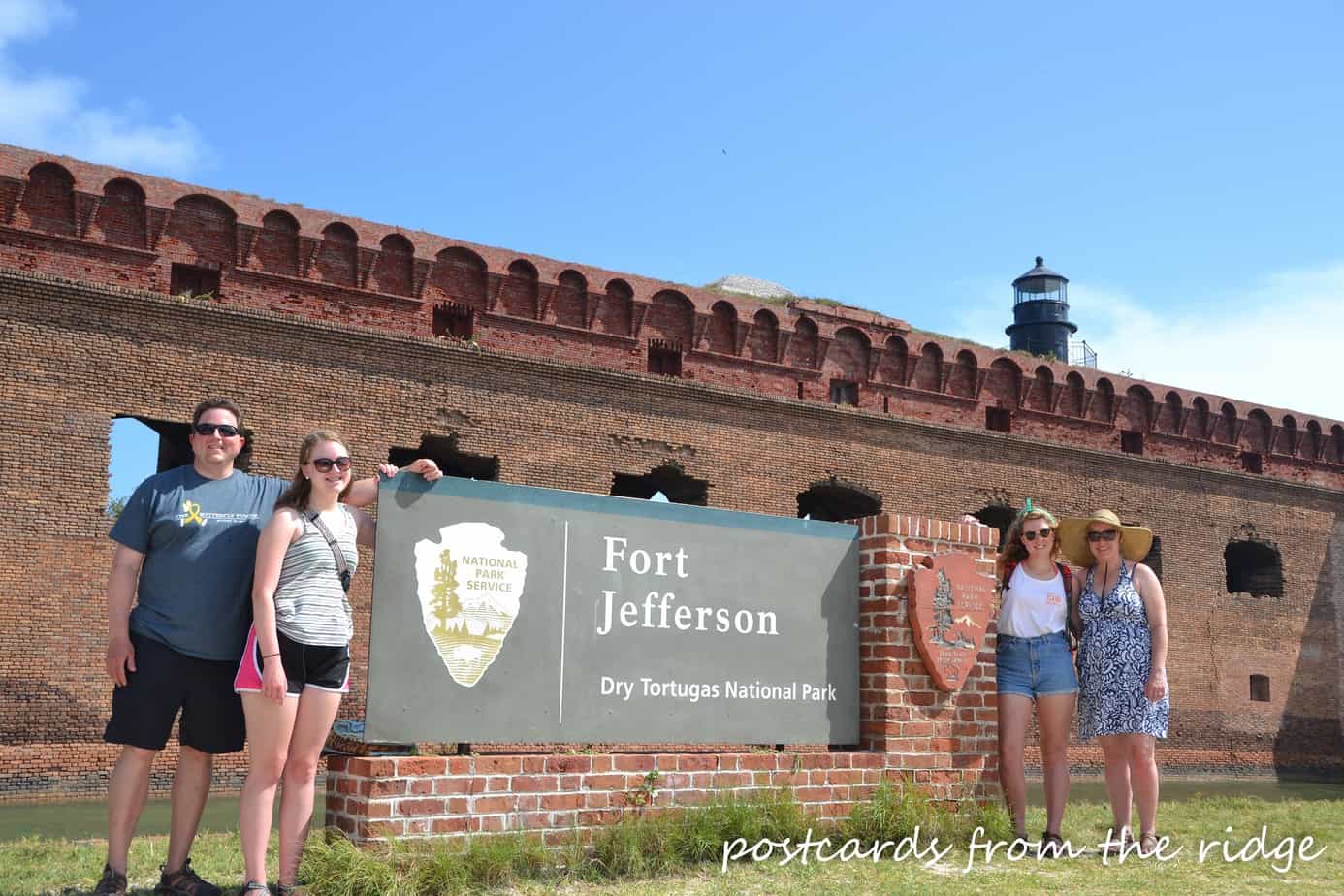 The family on a day trip to Fort Jefferson at the Dry Tortugas National Park.
Inside the fort. Arches and old brick surrounded by a moat. It was like a castle in the middle of the ocean. The trip out to the Dry Tortugas was my favorite part of our vacation.
Where we ate:


Where we stayed:
We rented a condo in Marathon. There were lots of good restaurants and things to do nearby.


Things to do:
Go here to get more ideas for your trip to the Keys
All in all it was a great trip, but there's definitely no place like home.

Thanks for dropping by!
XOXOX,
Angie
If you're new here, sign up for email here or follow along here so you don't miss a thing:
Email * Facebook * Hometalk * Pinterest * Twitter * Instagram

For handy tips and tutorials, go here.


To see my painted projects, go here.

For tasty recipes from my kitchen, go HERE.
For some simple tips for capturing a great photo, go HERE.
Go here to learn about having an online design or color consultation.
And go here for dozens of photos, ideas and favorite paint colors.
Thanks so much for dropping by my little space on the world wide web!