Vintage Wood Desk Chair Rescue and Redo
Guess what day it is??? Themed furniture makeover day!! Once a month some of my furniture painting gal pals get together and do themed painted furniture projects. This month's theme? Chairs.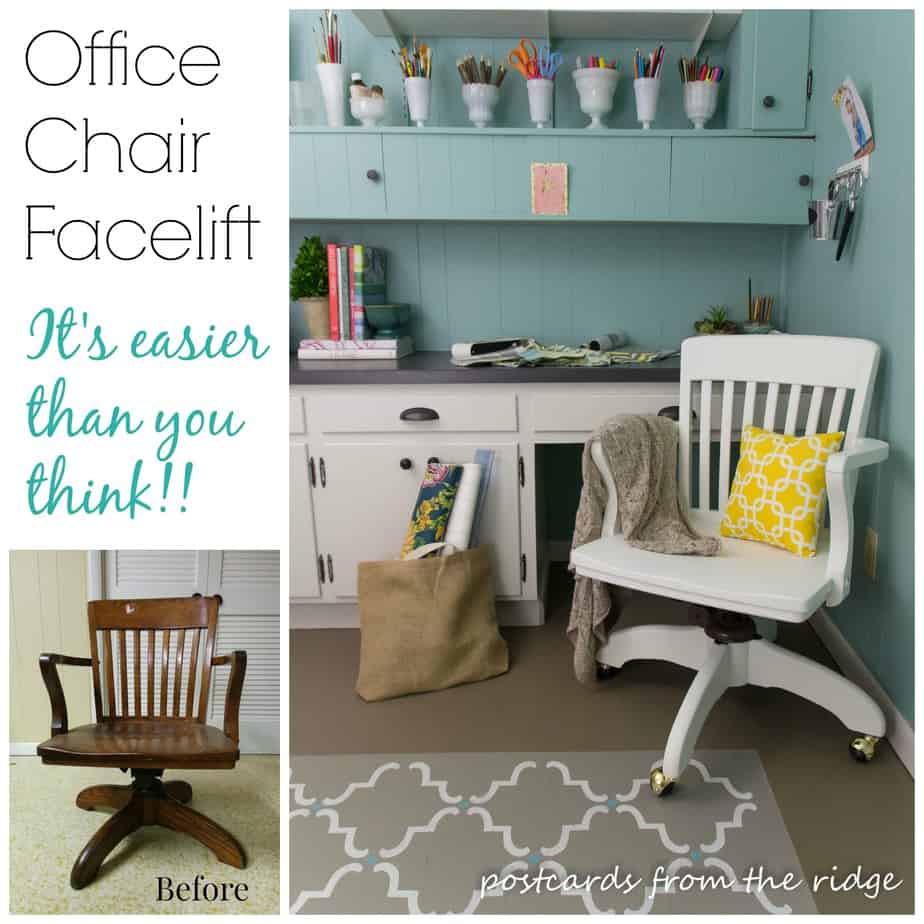 Who doesn't have a chair that needs a facelift? This one was in our garage patiently waiting for me to give it a little makeover. And it's perfect for my studio/craft room.
This post contains affiliate links for your convenience. If a purchase is made after clicking one of the links I might make a small commission. Your price does not change. For full disclosure, go here.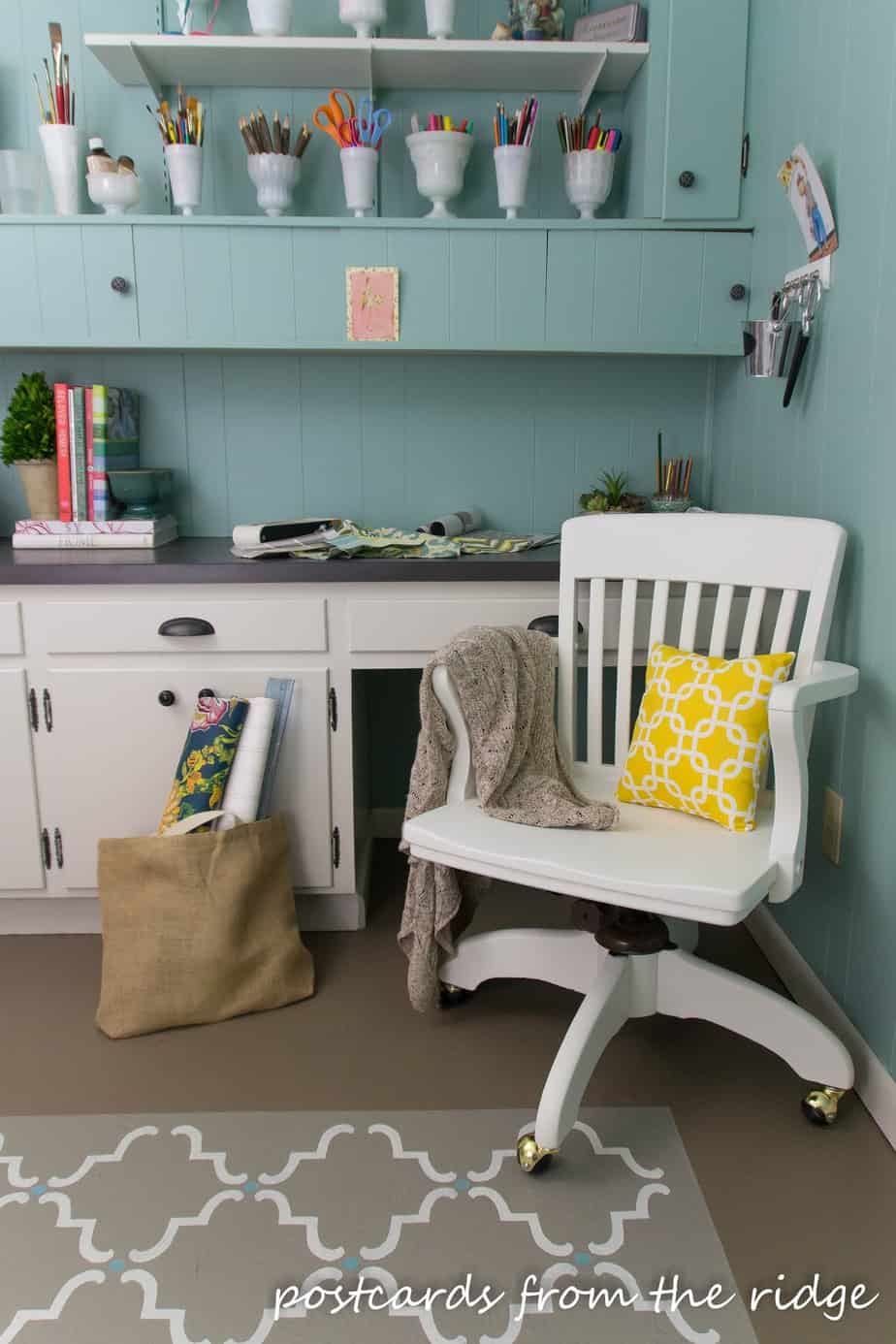 If you've been a reader for a while, you know this room has come a long way in the past few months. You can go here for some organizing tips, go here to see how the counter top got painted, and here to see how the stencilled faux rug project happened. Want to learn how to paint paneling like you see in this room? Go here to learn how to do that.
And if you want lots of painted furniture inspiration, some of our previous themed furniture makeovers include
After you're done here scroll down to the bottom of the page and click on the images shown to visit all of the chair projects.
Giving a facelift to a chair can be as simple as a fresh coat of paint. This solid oak chair I found at the thrift shop needed a little more TLC, but it still wasn't all that difficult.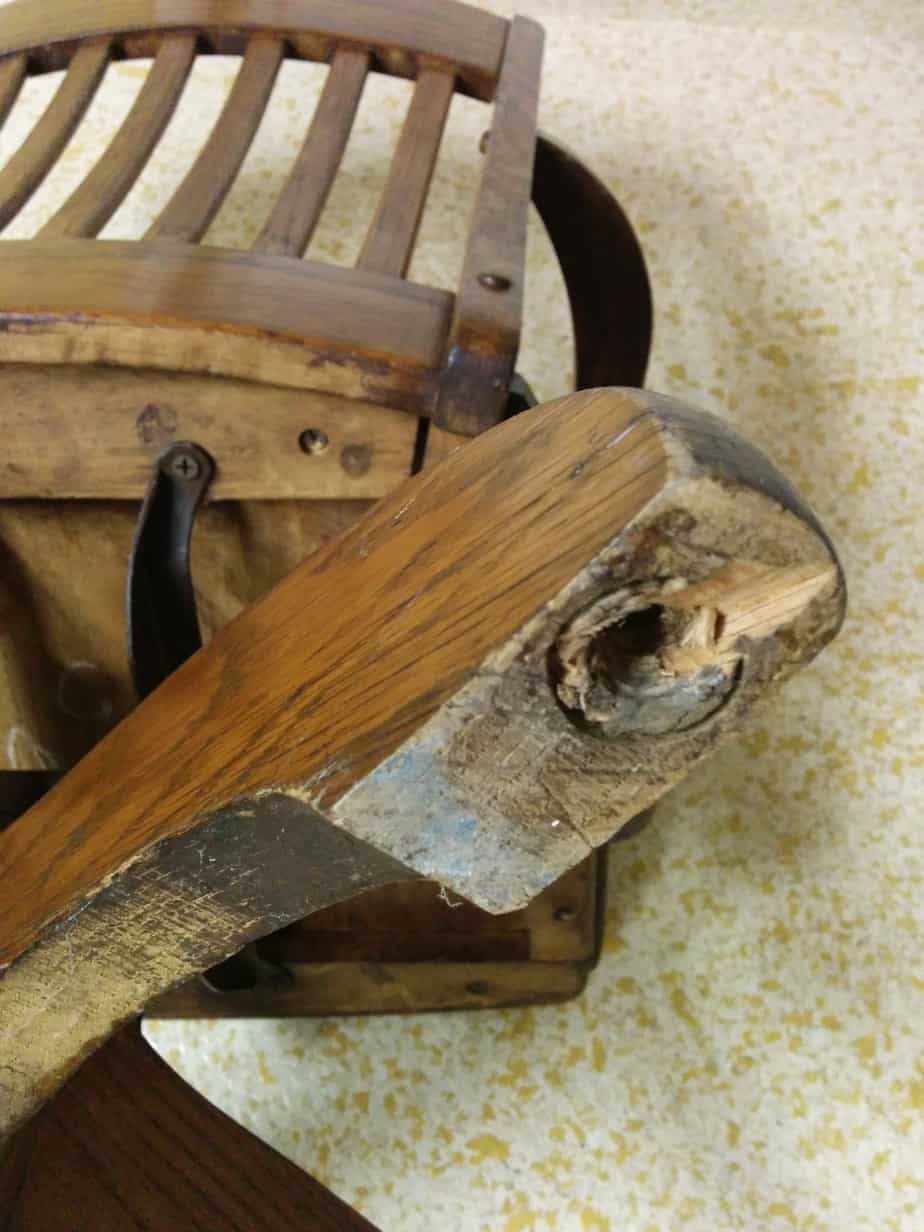 It was missing all of the wheels, and one of the sockets had been removed and left some damage.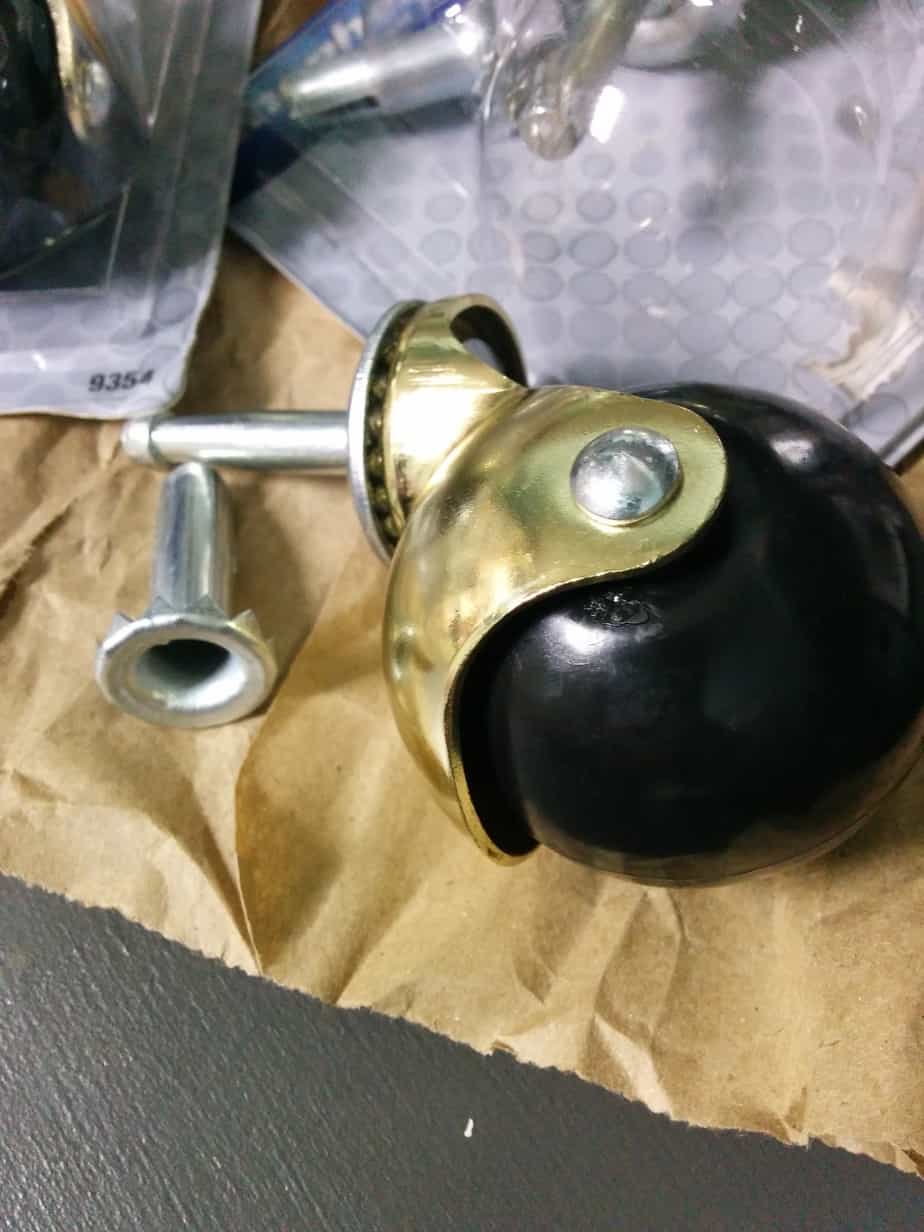 After two unsuccessful stops, I went to our locally owned hardware store and they had exactly what I was looking for. You can also find them here.
I hammered the new socket into the hole where the old one had been removed and then inserted the wheels into all four sockets. Easy as pie.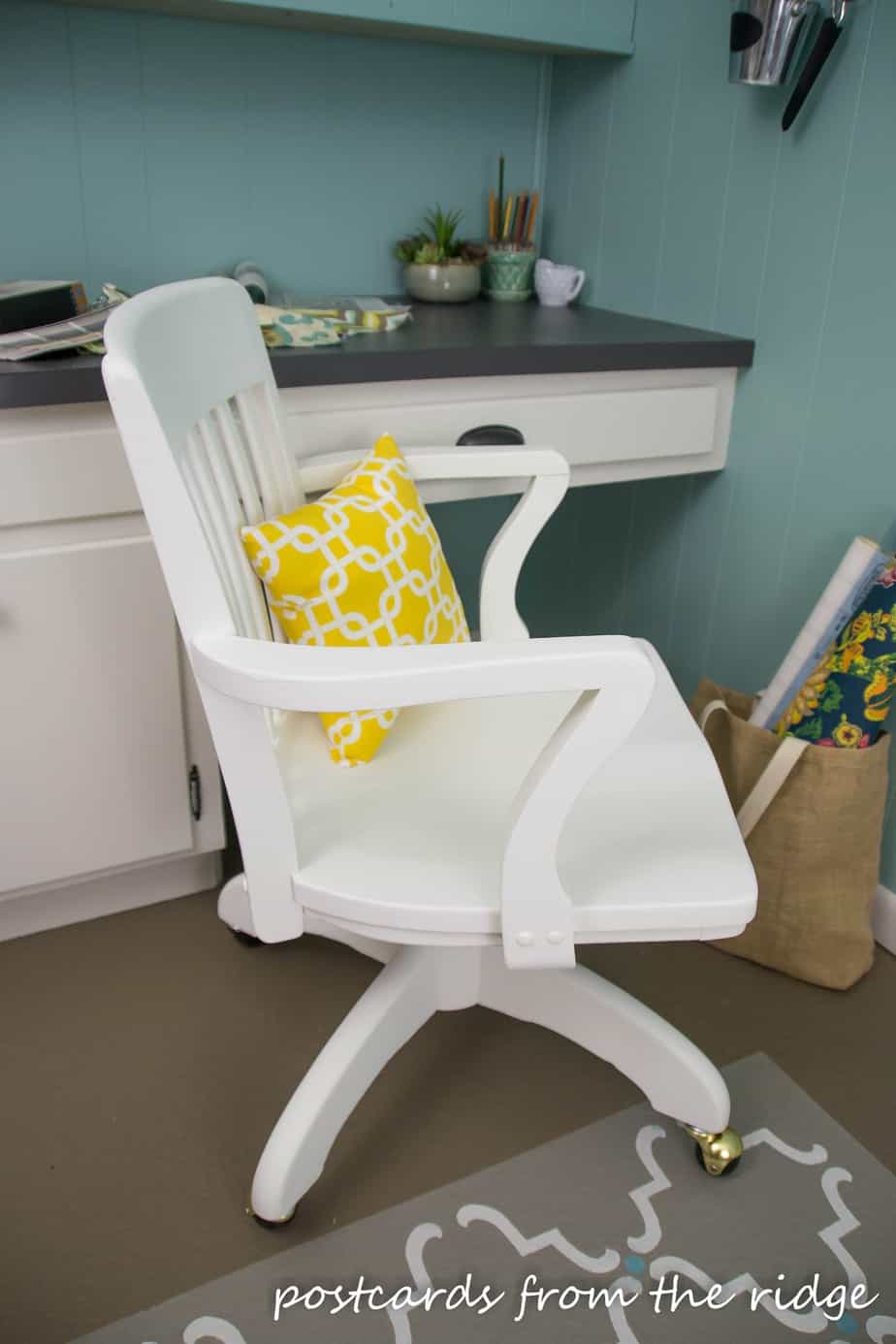 After a good cleaning with this cleaner, it got 2 coats of Benjamin Moore White Dove paint, eggshell finish.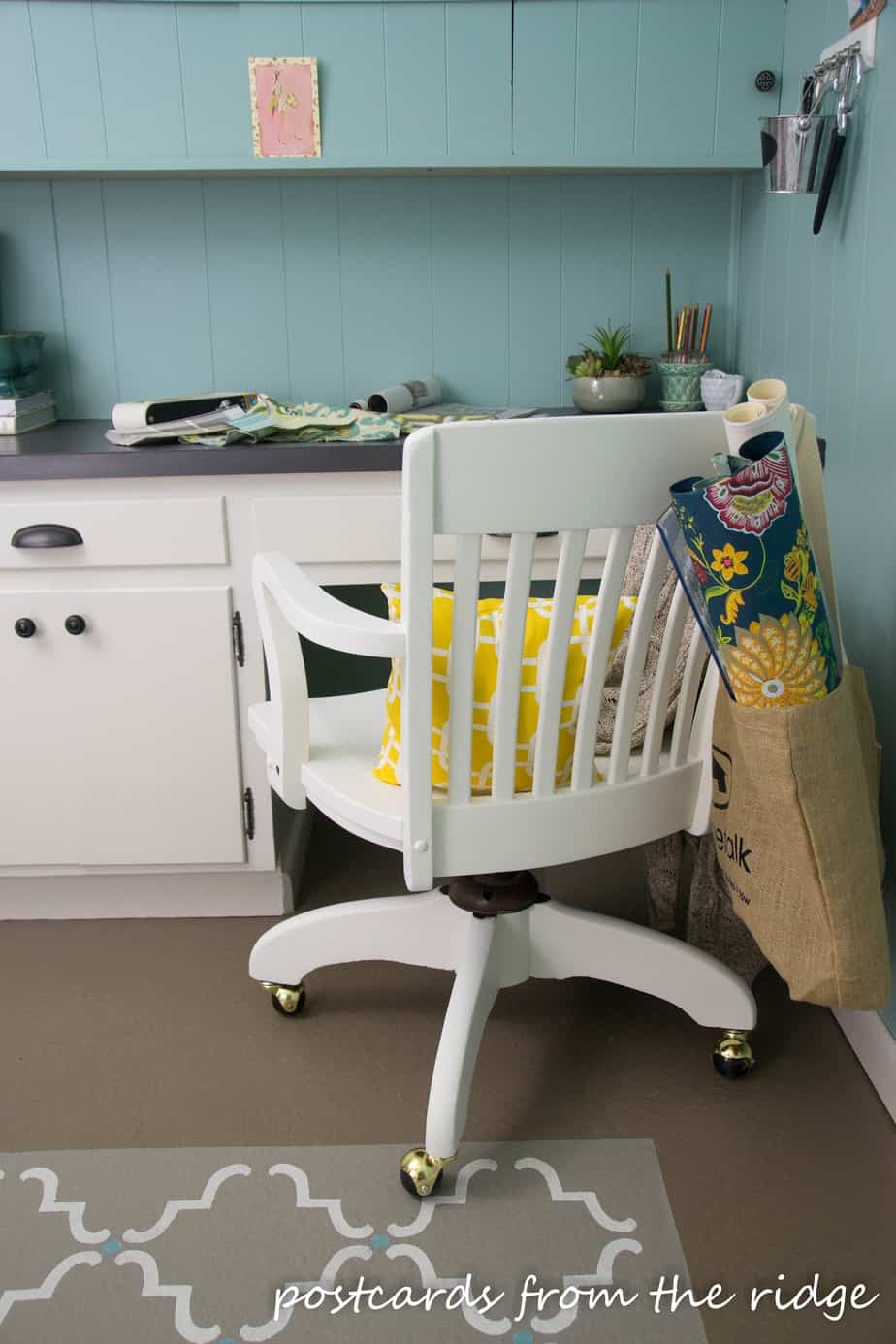 I had a small pillow form and a yard of a pretty bright yellow fabric so I made a pillow to add a bit of color to it.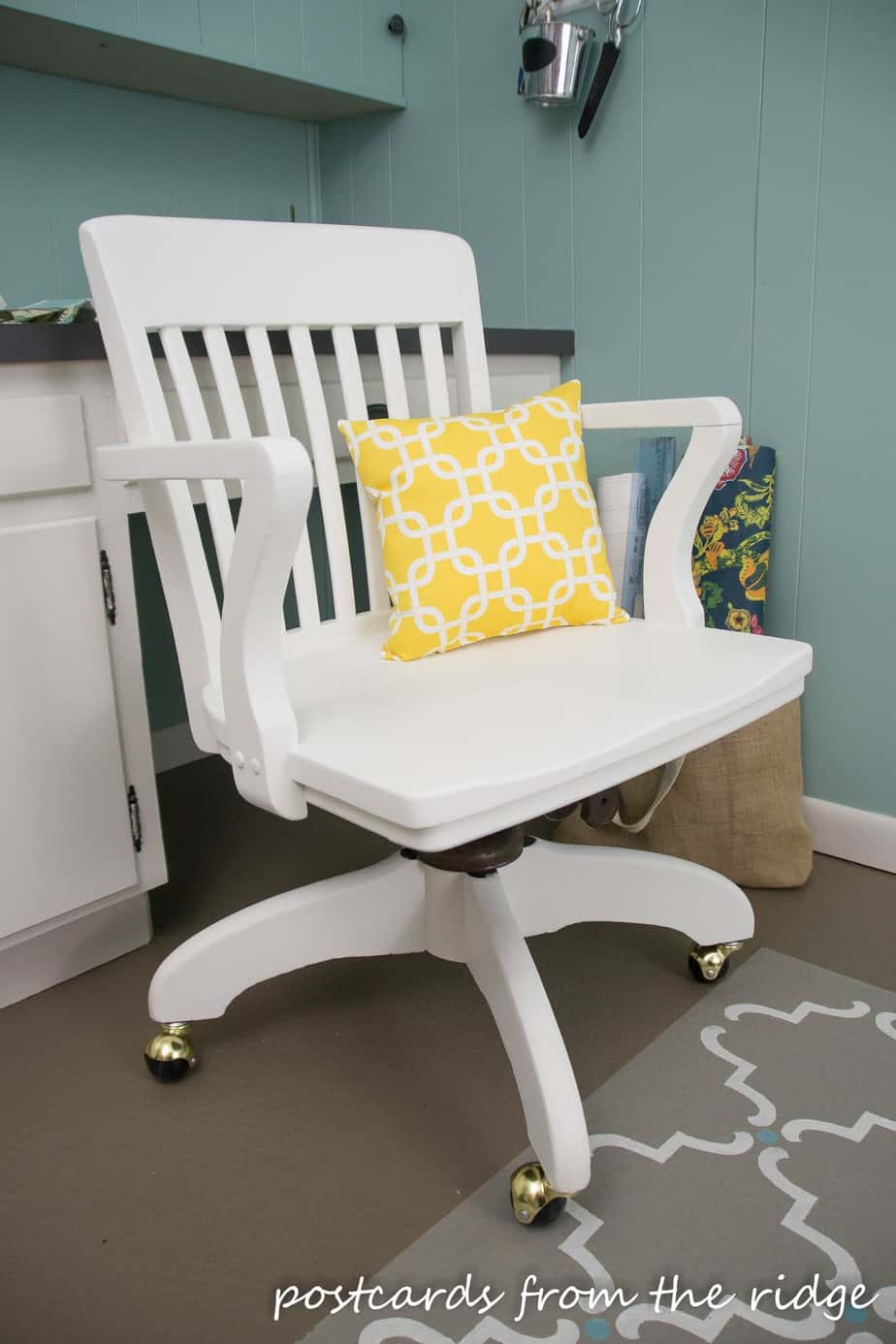 When I get tired of the yellow, it will be easy to make another small pillow to replace this one.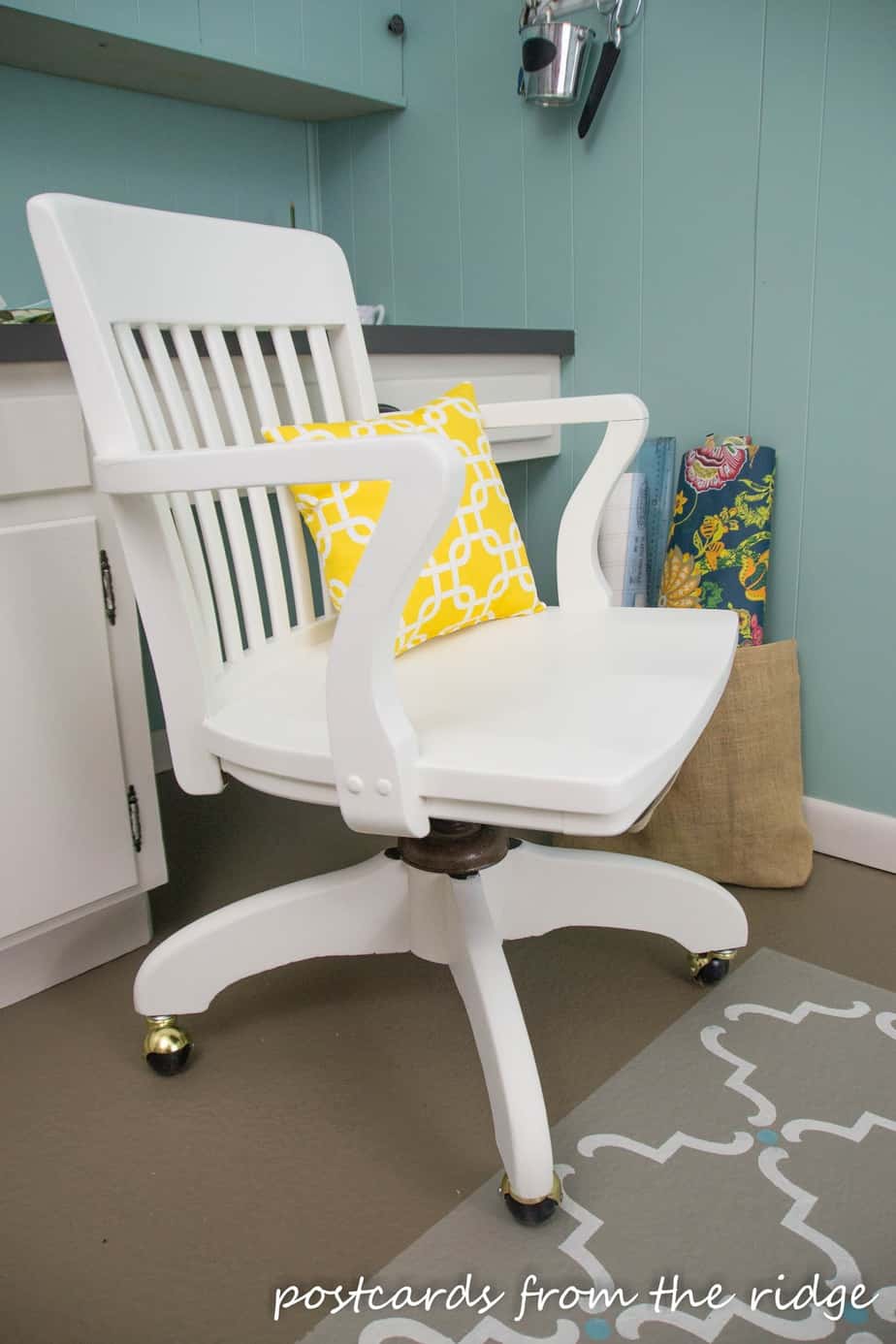 It has great lines and is very sturdy and comfortable too! I've seen ones almost identical to this at Pottery Barn for $429 plus delivery. This one cost less than $50 including all the paint, wheels, and even the pillow and fabric (I got those as swag from Online Fabric Store at the Haven conference). Pretty sweet, huh?
And the nice thing about painting it white is that it goes with any color I put with it!
Do you have a chair that could use a facelift? Be sure to drop by and see my friends' projects for inspiration. Click on the images below to visit each site. And tell them I sent you!
P.S. If you like this chair but don't have the time or desire to search for one and redo it yourself, you can find them here or here.
If you're new here, sign up for email here or follow along here so you don't miss a thing:
Email * Facebook * Hometalk * Pinterest * Twitter * Instagram

For handy tips and tutorials, go here.
To see my painted projects, go here.

For tasty recipes from my kitchen, go HERE.
For some simple tips for capturing a great photo, go HERE.
Go here to learn about having an online design or color consultation.
And go here for dozens of photos, ideas and favorite paint colors.
Thanks so much for dropping by my little space on the world wide web!
XOXOX,
Angie