Valentine's Mantel and Free Printable Art
I'll admit it, I'm a romantic at heart. I cry during sappy commercials. The lyrics to heartfelt love songs make me swoon. And flowers make my day. (Are you paying attention, hubs?)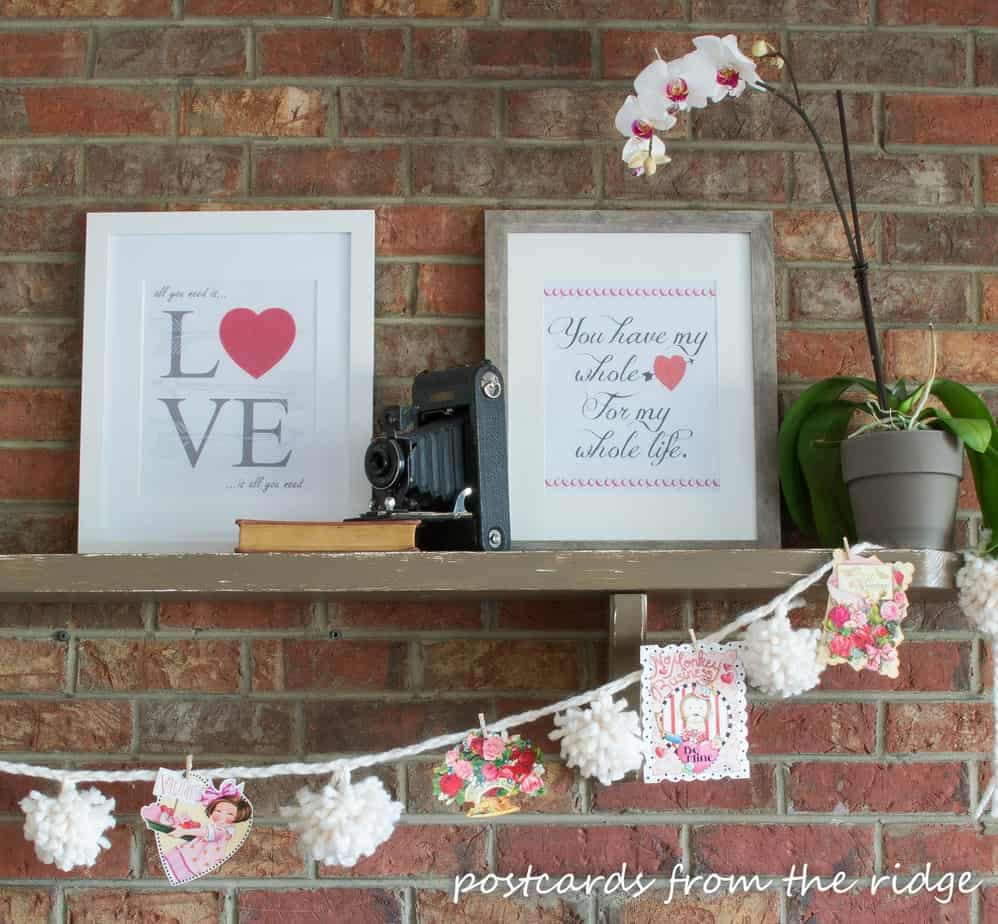 This post contains affiliate links for your convenience. If a purchase is made after clicking one of the links I might make a small commission. Your price does not change. For full disclosure, go here.
Although there's not a lot of Valentine's decor around the house, there are a few romantic touches here and there. Some Valentine's cards and a bit of sweet decor including printable art made it into the living room.
Recently I began designing printable art and am sharing the ones in the photo above with you today for free. Happy Valentine's day to you!
Watch for new designs each month for various events and holidays. There are also some designs that can be personalized for a fee. I'm including an example of one today. (see below)
For the artwork on the mantel, I simply printed and framed the digital images. I also added some sweet little cards to my pompom garland (tutorial for that is HERE). It's just enough to celebrate the season of love.
The orchids were picked up from the grocery store. They are such beautiful flowers. I hope they don't make a quick trip to the plant cemetery after coming to our house. We shall see. I vow to take good care of it.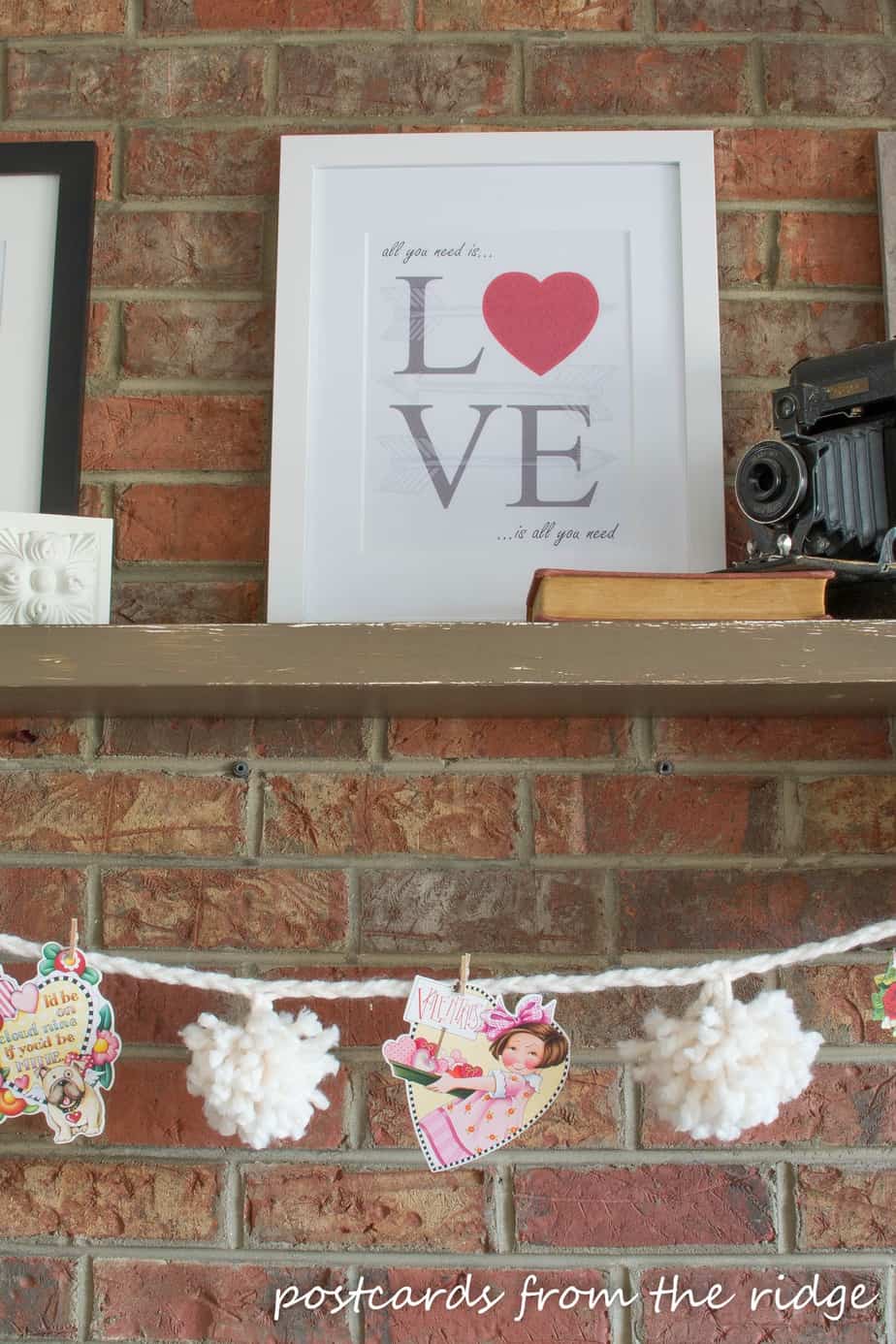 All you need is love, right? It does solve a multitude of problems. And if we all loved each other as we're supposed to, the world would be a much nicer place to live in.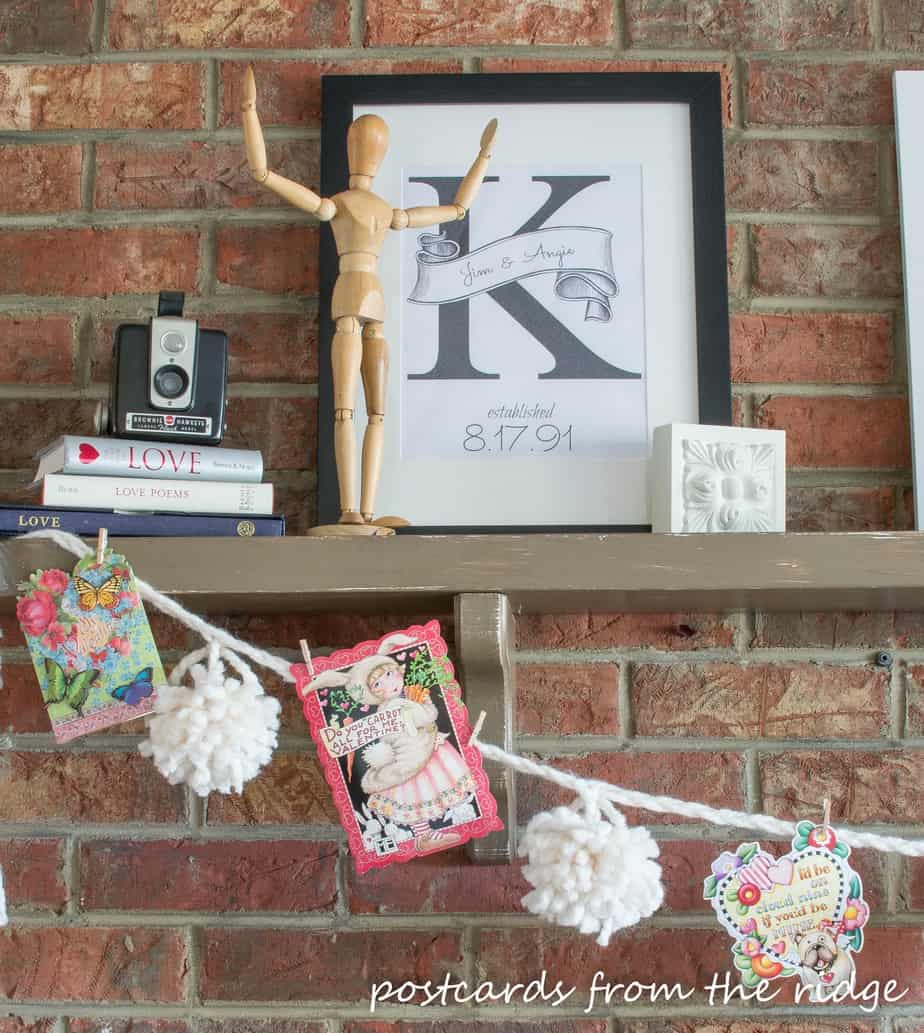 Can you say touchdown? A few books of love poems along with the wooden figure adorn the mantel shelf. And this print can be personalized with your names, initial, and wedding date. (see below)
That's pretty much the extent of our Valentine's decor. We don't usually do all that much, most likely because after all the Christmas decor finally gets put away, the thought of getting out more seasonal decor is enough to give me hives!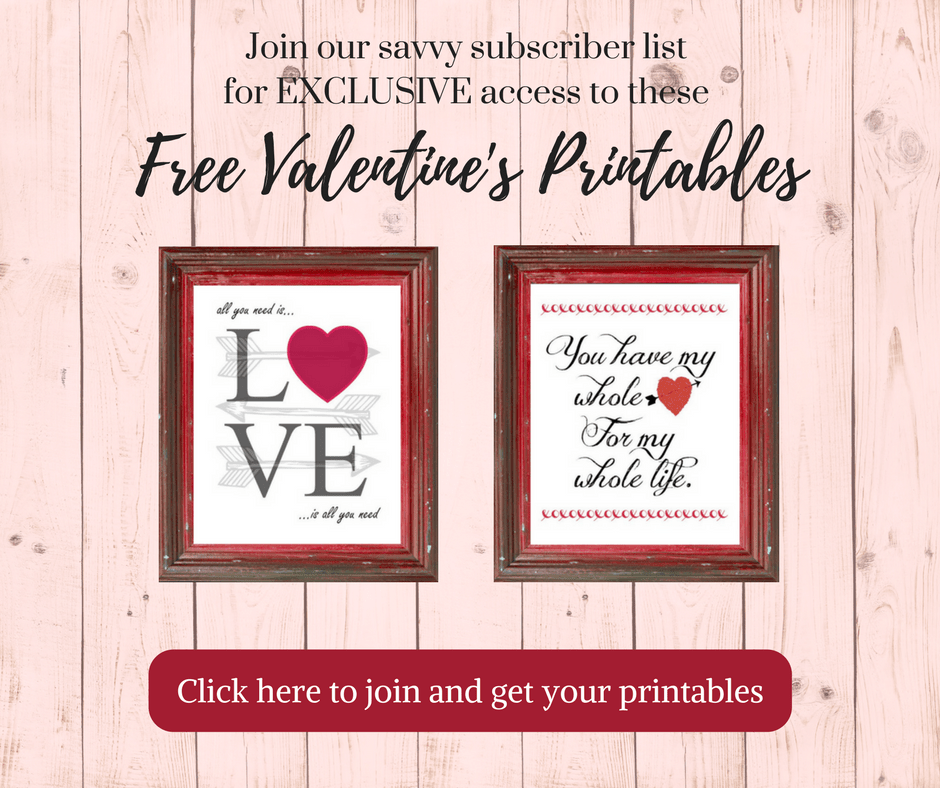 To get your free download, simply click the button in the image above. After you download them, all you have to do is print them on your printer or send the image file to your local print shop. They look nicer on heavier paper, but copier paper works fine. Pop them into a frame and BINGO – free artwork that's as easy as pie!
These are designed for you to enjoy in your home. Please do not redistribute or sell, or share the downloaded image elsewhere as these are my own personal designs. Pinning from this page is allowed and encouraged.
If you're interested in having one like this personalized with your names, initial, and significant date for $10, send me an email at postcardsfromtheridge@gmail.com. The watermark will be removed. Also, this can be made for births with custom colors.
Need some affordable, nice looking frames? Try these: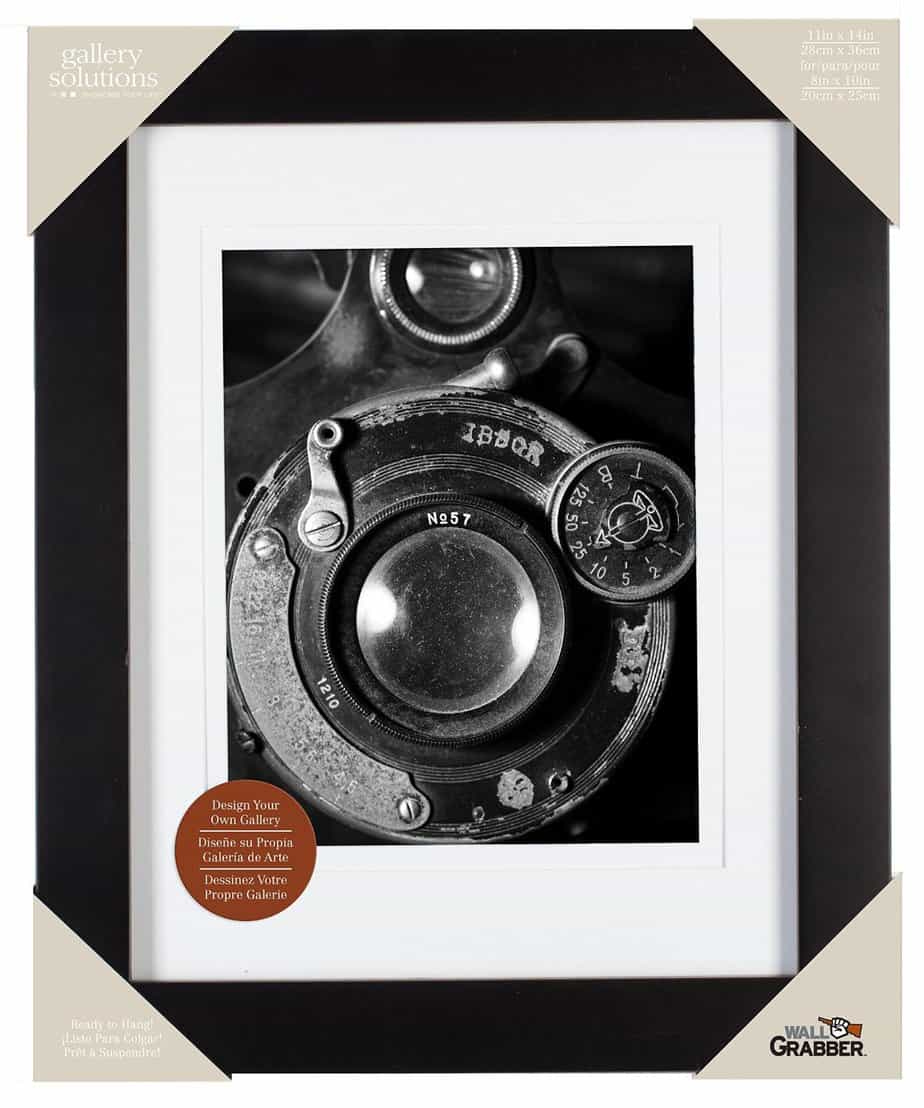 I hope you enjoy this printable art. They were a lot of fun to make and I'm looking forward to making many more!