Yep, it's that time again. The end of the year when everywhere you look there's a recap of something. I guess it's a good thing to look back and see what we've accomplished or learned. And since I'm nowhere near as funny as David Letterman, I'll keep this short and sweet. But really, can you believe another year has come and gone?


Curious facts about my top 10:
2 of these are "round up" posts.
4 of these posts are paint related.
9 of them involve a tutorial, tip, or ideas for redoing something.
I'm paying close attention to what y'all like to read so look for more like these in 2015 and beyond! Is there anything specific you'd like me to write about? I love to get requests!
Now without further ado, here's the most popular posts written in 2014. Click on the title to read the post.
**BONUS – for more than 100 of the best diy posts on the web, keep reading until you get all the way to the bottom of the page. There are some talented bloggers who are also sharing their best of 2014.**
#10 2014 Home for the Holidays Christmas Tour
I'm happy this post made it into the top ten in spite of being written and posted in December. I love Christmas and decorating for it.
#9 Unforgettable Pecan Pie with a Secret Ingredient
Another late year post. I'm planning to add recipe posts more often in 2015. I hope y'all like to eat!
#8 Simple Photography Tips ~ How to Capture a Great Shot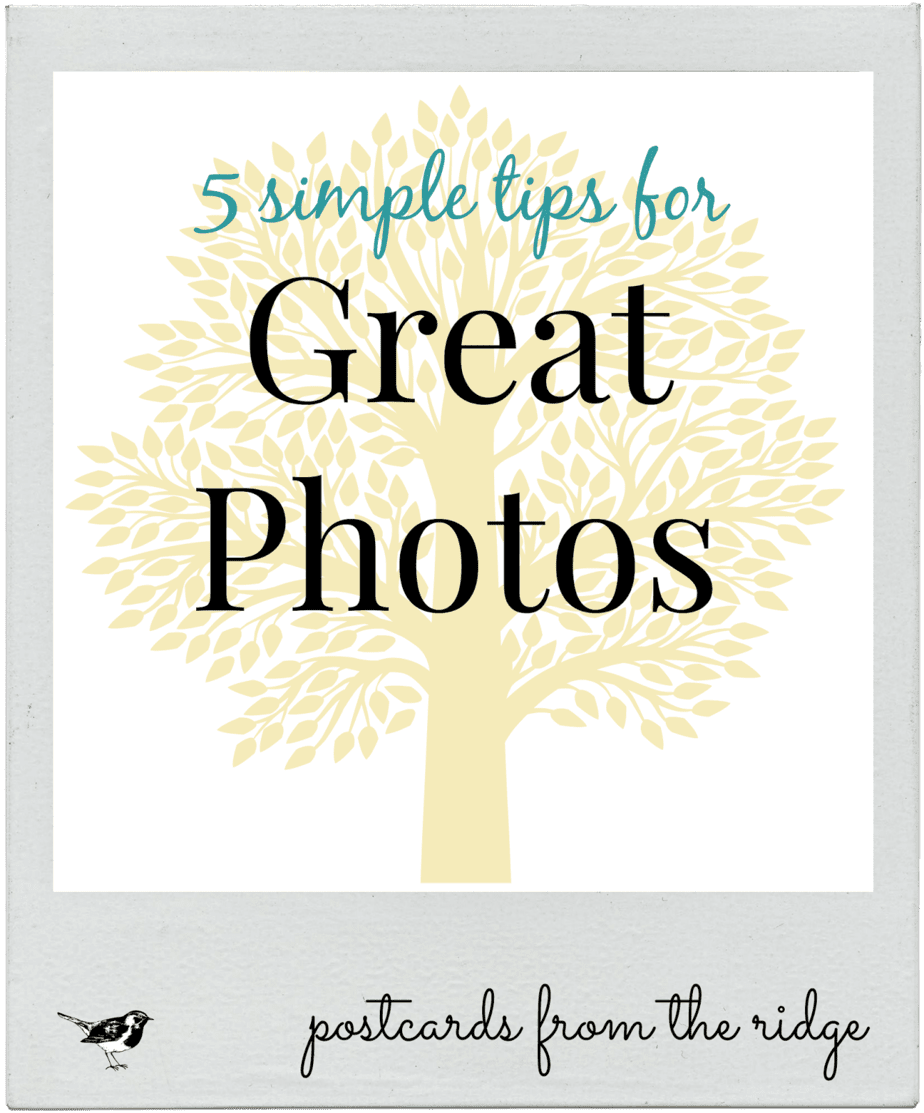 Nothing technical at all in this post. These tips can even be used with the camera on your phone. Easy as pie.
This was a fun post involving candy. Need I say more?
#6 20 Amazing Ways to Update Furniture with Paint
Here are 20 painted furniture projects from various talented bloggers showing 20 different ways to use paint to update boring furniture. There are some really great projects in this post.
This was a fun project I did for my college freshman daughter who wants to travel the world. It's low cost and easy to make.
#4 Favorite Color Palette ~ Revere Pewter
Since my post on Benjamin Moore Revere Pewter is the most popular "favorite color" post, I put together a palette to complement that color. Aren't these beautiful colors?
#3 Mason Jar College Survival Kit
Mason jars. And they're green. Filled with things that college kids need. No wonder this post is so popular.
#2 How to Easily Paint Numbers and Letters on Furniture
This post involved some colorful stools and an easy tutorial. We use these stools all the time for extra seating and end tables. I'm so glad they got a makeover!
#1 30 Front Door Colors with tips for choosing the right one
Apparently everyone wants to know what color to paint their front doors and this post has made it to #3 of all my posts since I started blogging almost 4 years ago. Color names of each door are included.
Want to know what my top two, all-time most popular posts are? Here ya go:
My #2 all-time most popular post is:
How to paint paneling like a pro
And the most popular post I've ever written is this one. A clean stove top is a must!!!
How to clean your glass cooktop
That's what has been popular here in 2014 and earlier. And here's what you have to look forward to in 2015:
More painted projects

A remodeled half bath

Organizing projects

More tips and tutorials

Seasonal home tours

More recipes

More craft projects

And we're working on clearing out a space in our garage so I can have a real workshop. I'm itching to build things and I'm nervous and excited all at the same time!
Any topics or tutorials you'd like to request? Leave me a comment below and let me know. I'll do my best to learn about it and write a post.
If you're new here, sign up for email here or follow along here so you don't miss a thing in 2015:
Email * Facebook * Hometalk * Pinterest * Twitter * Instagram

For handy tips and tutorials, go here.


To see my painted projects, go here.

For tasty recipes from my kitchen, go HERE.
For some simple tips for capturing a great photo, go HERE.
Go here to learn about having an online design or color consultation.
And go here for dozens of photos, ideas and favorite paint colors.
Thanks so much for dropping by my little space on the world wide web!
XOXOX,
Angie
Want to see lots of other fantastic posts from 2014? Drop by and visit some of my friends to see their best.