Centuries-old scenery from Prague, Czech Republic
Prague, Czech Republic was not at the top of my bucket list, but my husband had a business related trip there recently and I was fortunate enough to get to go with him. Who wouldn't want to travel? The architecture there was simply beautiful and I thought I'd share some highlights of our trip.
Notice the Budweiser awning. Czech Budweiser is not the same as the American version. It's much better. And bonus points for anyone who spots the KFC sign.
This post contains affiliate links for your convenience. If a purchase is made after clicking one of the links I might make a small commission. Your price does not change. For full disclosure, go here.
A charming storefront. Actually I think it's a restaurant. Charming, whatever it is!
Prague Castle. The oldest sections date back to the 1300's.
The Charles bridge. This is my favorite shot of the trip. The afternoon shadows from the gate give a whole other dimension to it.
Another shot of Prague castle in the distance. As pretty as it was, it also seemed a little creepy. I somehow got a vision of the wicked witch from Snow White living there. Prague is up to 80% atheist so the feeling throughout the city was a little dark to me.
Everywhere we looked there were buildings like this. Prague was spared in WWII and didn't lose their beautiful old architecture like many European cities did.
Something about these buildings makes me think of ice cream. Chocolate mint, anyone?
A centuries old water tower.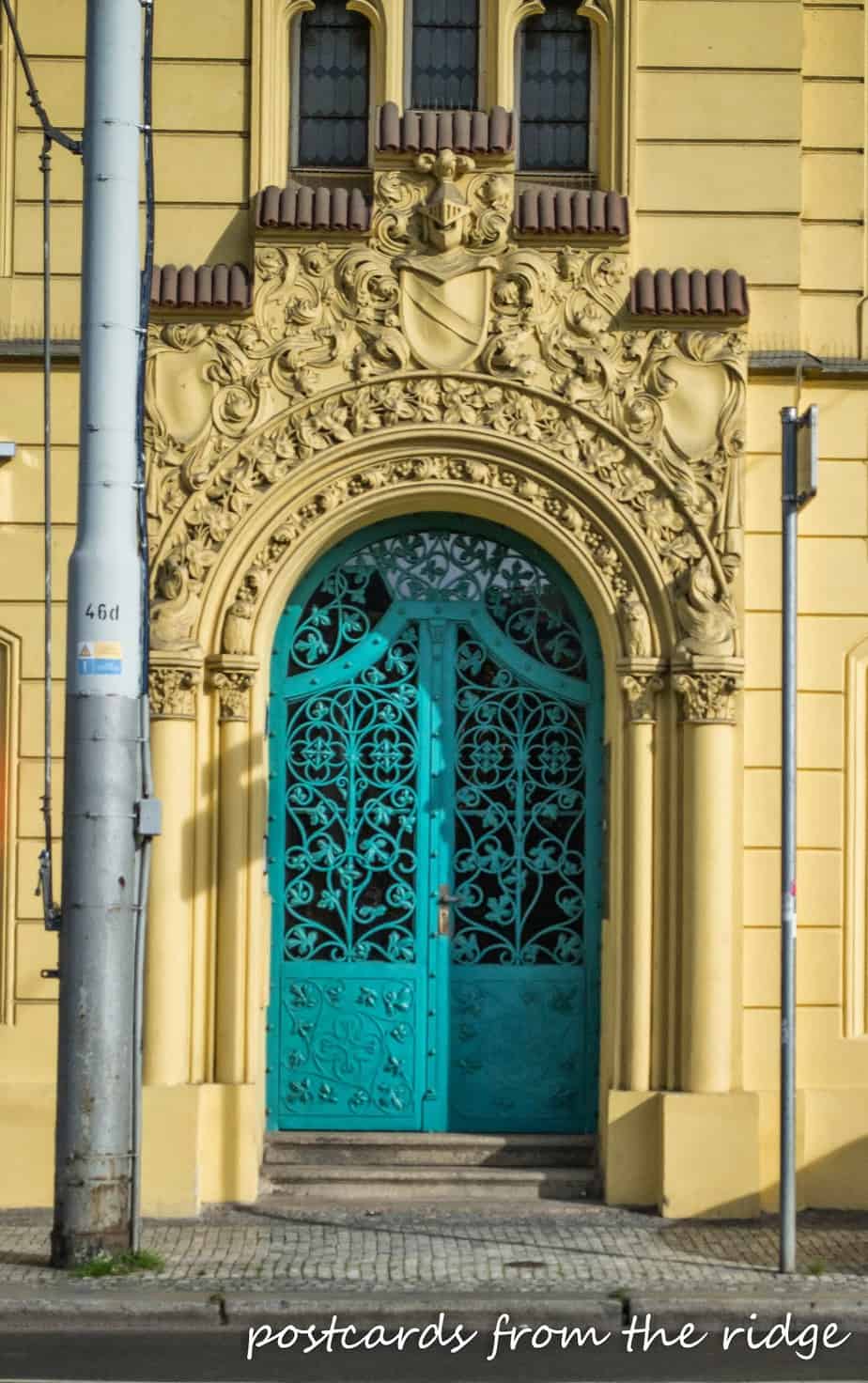 Do not adjust your screen. The door was this bright. Isn't it amazing??
There was a big boom during the Art Deco period in Prague and doors like this are found scattered throughout town.
Copper AND art deco. Isn't this door stunning??
St. Francis of Asisi church has a beautiful geometric door.
Charles bridge at night with the castle in the background. This might be my 2nd favorite shot from the city.
The astronomical clock. This was one of my favorite things because I've never seen anything like it. The picture doesn't do it justice.
A wedding had just taken place here and I thought the rose petals looked so pretty against the checkered sidewalk.
The door to the church had animals (lions?) heads on it. It was huge!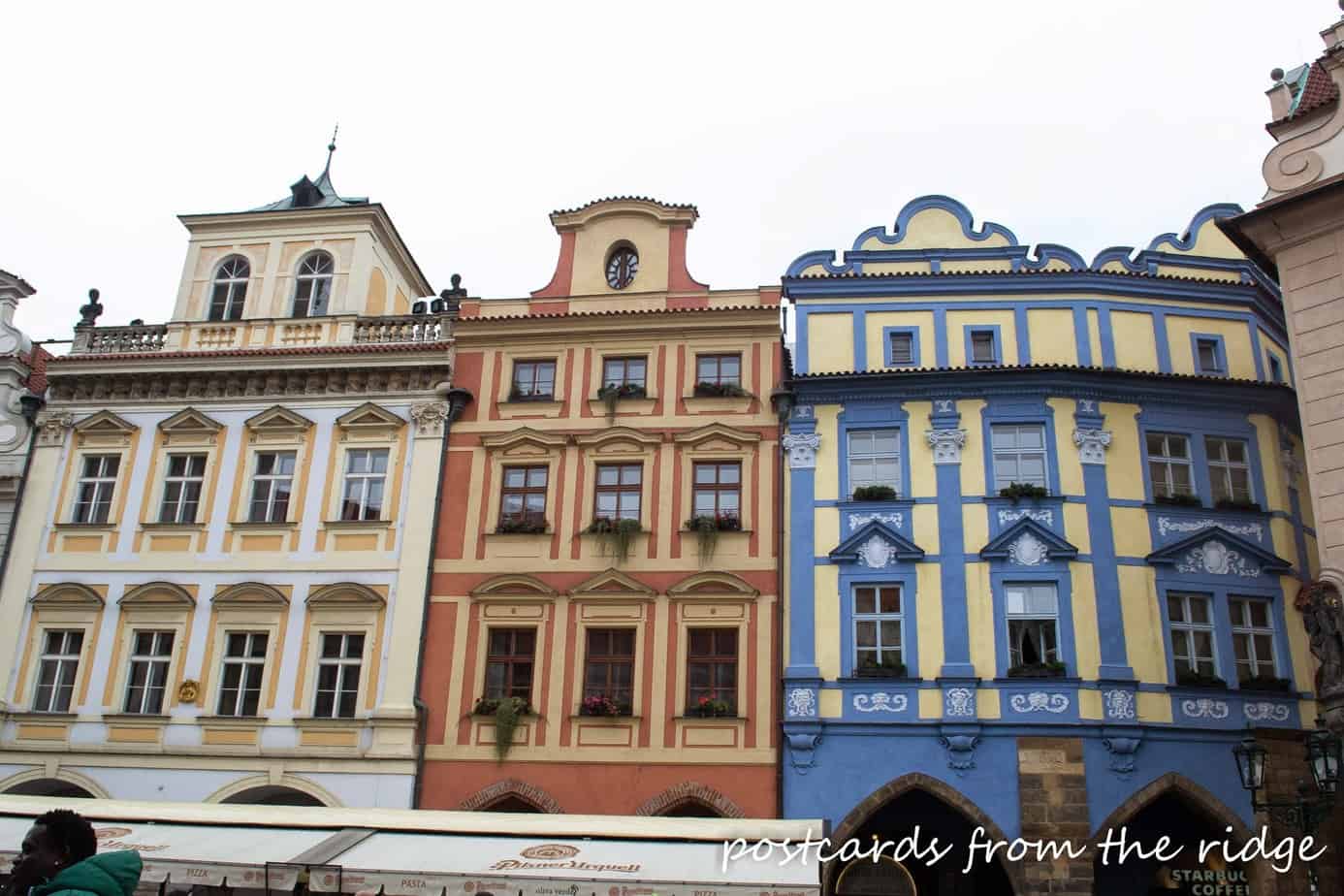 Some colorful buildings in the Old Town Square.
Just because I thought it was fun…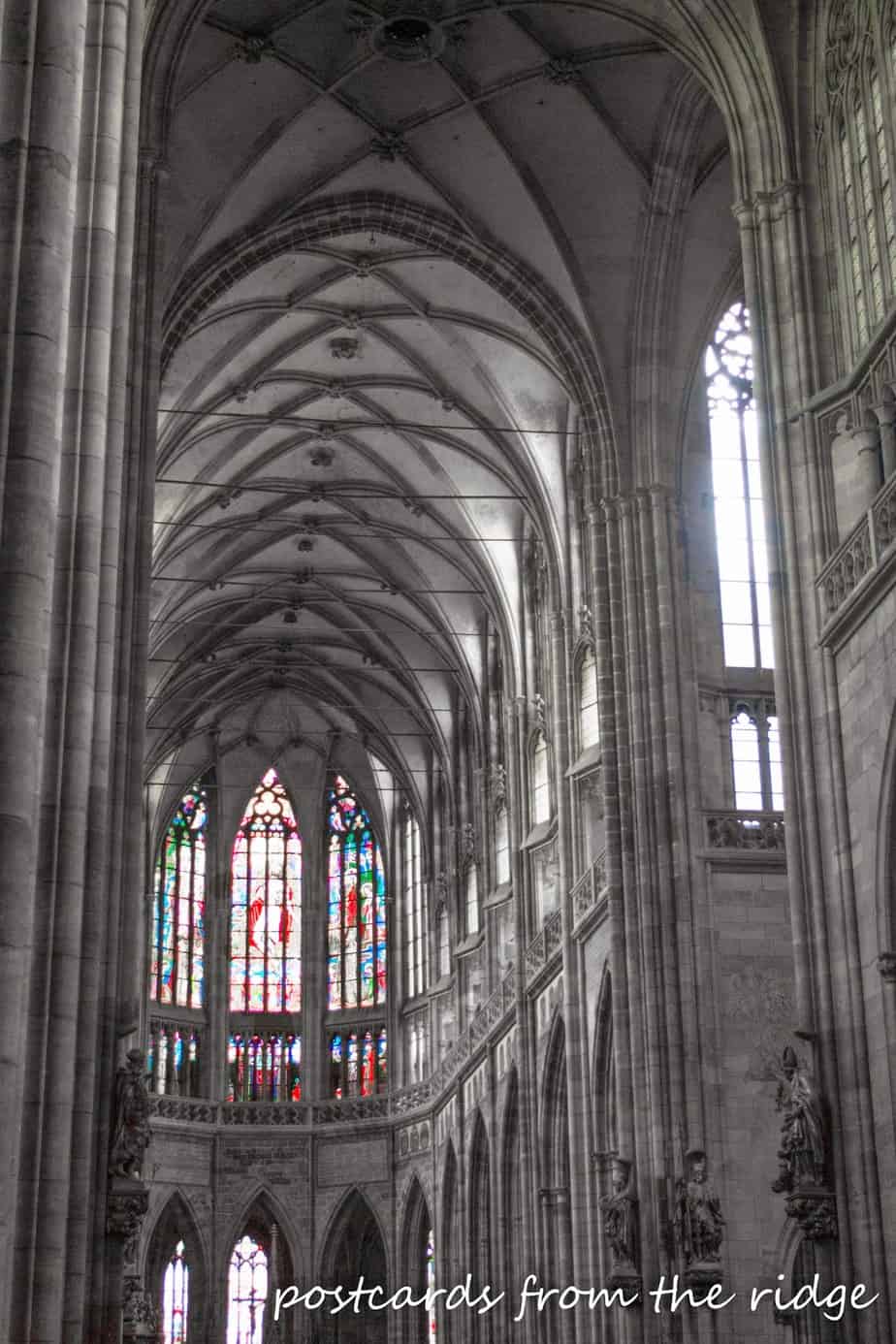 Inside the Prague castle, above and below.
Inside the Prague castle again. Those ceilings!!!
And this pic was taken just because the I thought the reflection of the clouds against the glass was pretty. I'm nerdy like that.
Are you ready to add Prague to your bucket list now? Go here to learn much more about this beautiful, historic city. I'm really thankful that we got to go and take in all the scenery and good food.
For some simple tips for capturing a great photo, go HERE.
For more handy tips and tutorials, go here.
Go here to learn about having an online design or color consultation.
To see my painted projects, go here.
And go here for dozens of photos, ideas and favorite paint colors.
XOXOX,
Angie
If you're new here, I'd love for you to follow along and see upcoming projects, tips and tutorials, favorite paint colors, and much more. You can follow here:
Email * Facebook * Hometalk * Pinterest * Twitter * Instagram