A few ideas for fall decorating
I know, I know. It's only the first week of September but I'm ready to add some fall decor to the house and definitely ready for this heat to be gone. I haven't gotten too much of our fall decor out yet but here are some of my favorites from the past couple of years. I'll share this year's version next week so stay tuned for that!
Natural items are my favorite things to decorate with. It's a little early in the year here for baby pumpkins and mini corn but I'll be adding some to this year's decor as soon as it's available. This is our kitchen hutch from a couple of years ago. For more ideas for using natural decor, go here.
Another thing I love to use is ironstone and old dishes.
Here's the whole hutch. It will look very similar this year, I'm sure.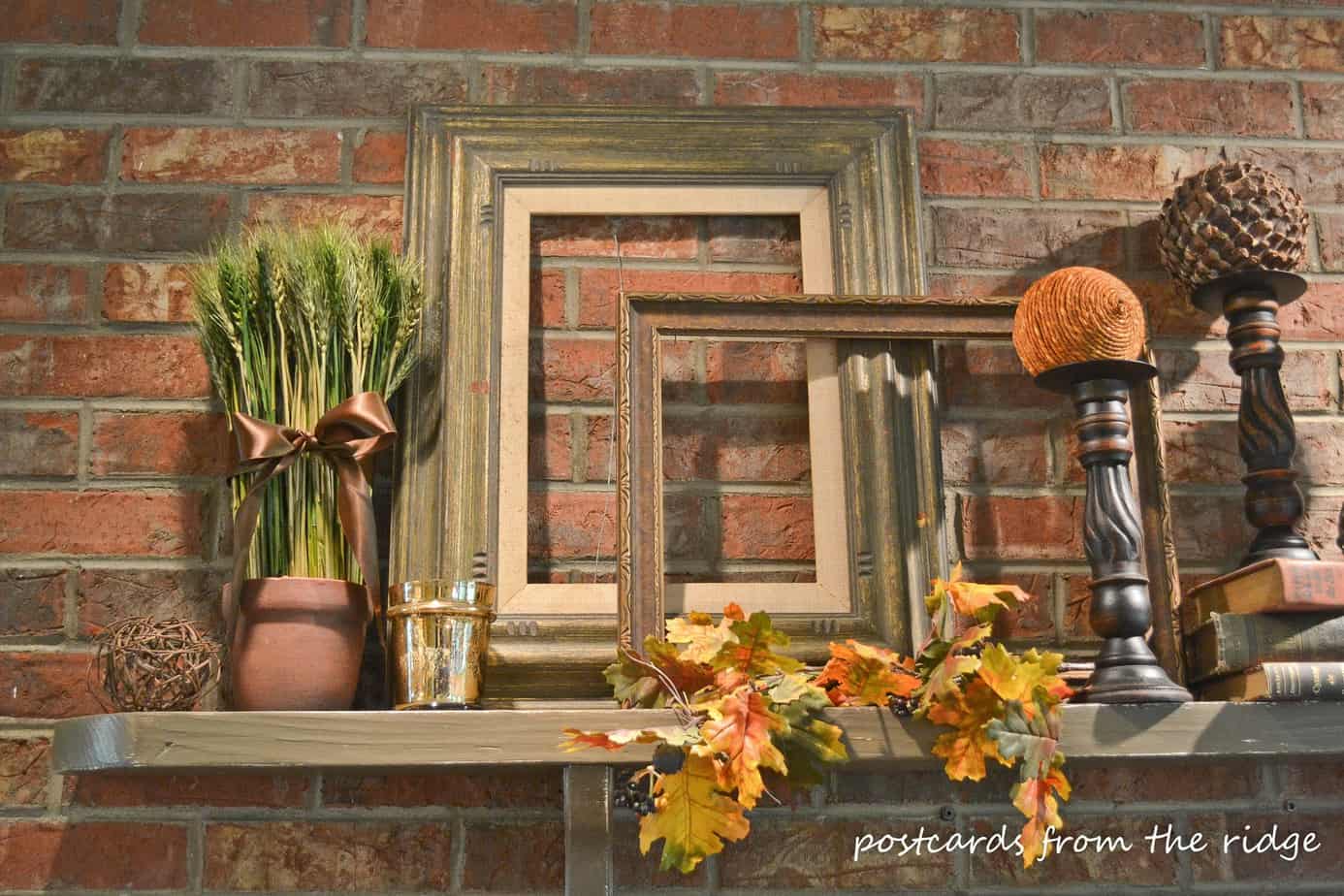 Last year's living room fireplace mantel got three versions of decorations. This is the traditional version. To see more of it go here.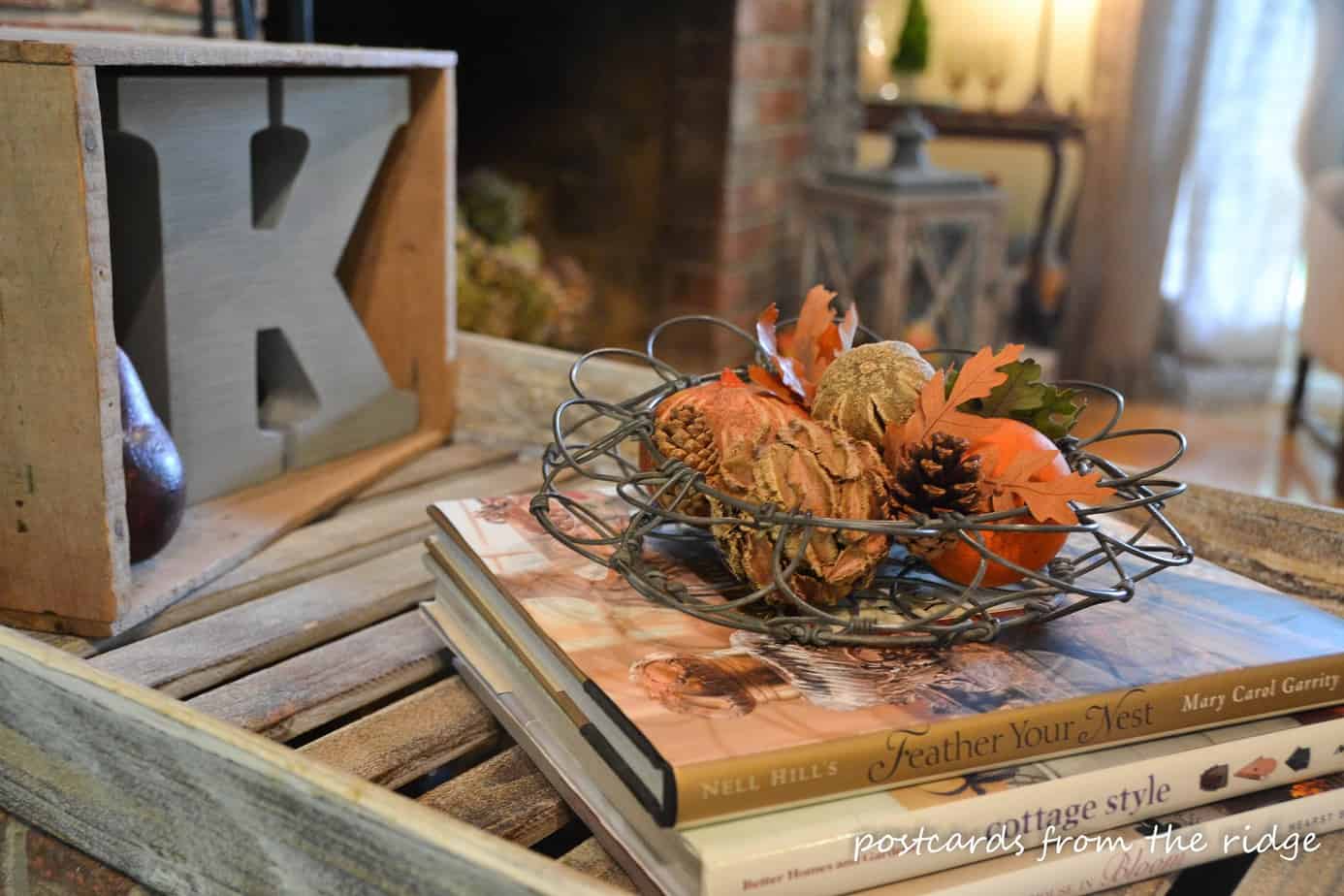 More decor from last year included this wire egg basket, books, and some other vintage-y items.
Wooden lanterns and my favorite section of old rusty iron gate rested on the hearth.
And dried hydrangeas dressed up the fireplace.
Turquoise items always seems to make a presence in our decor. To see more ways I've incorporated it go here.
One version from last year's fireplace and mantel decor was more of a vintage farmhouse style. Our old copper tub made an appearance as well as some other fun items. See more of this version here.
The vintage farmhouse version also included our old scale and some favorite ironstone pieces.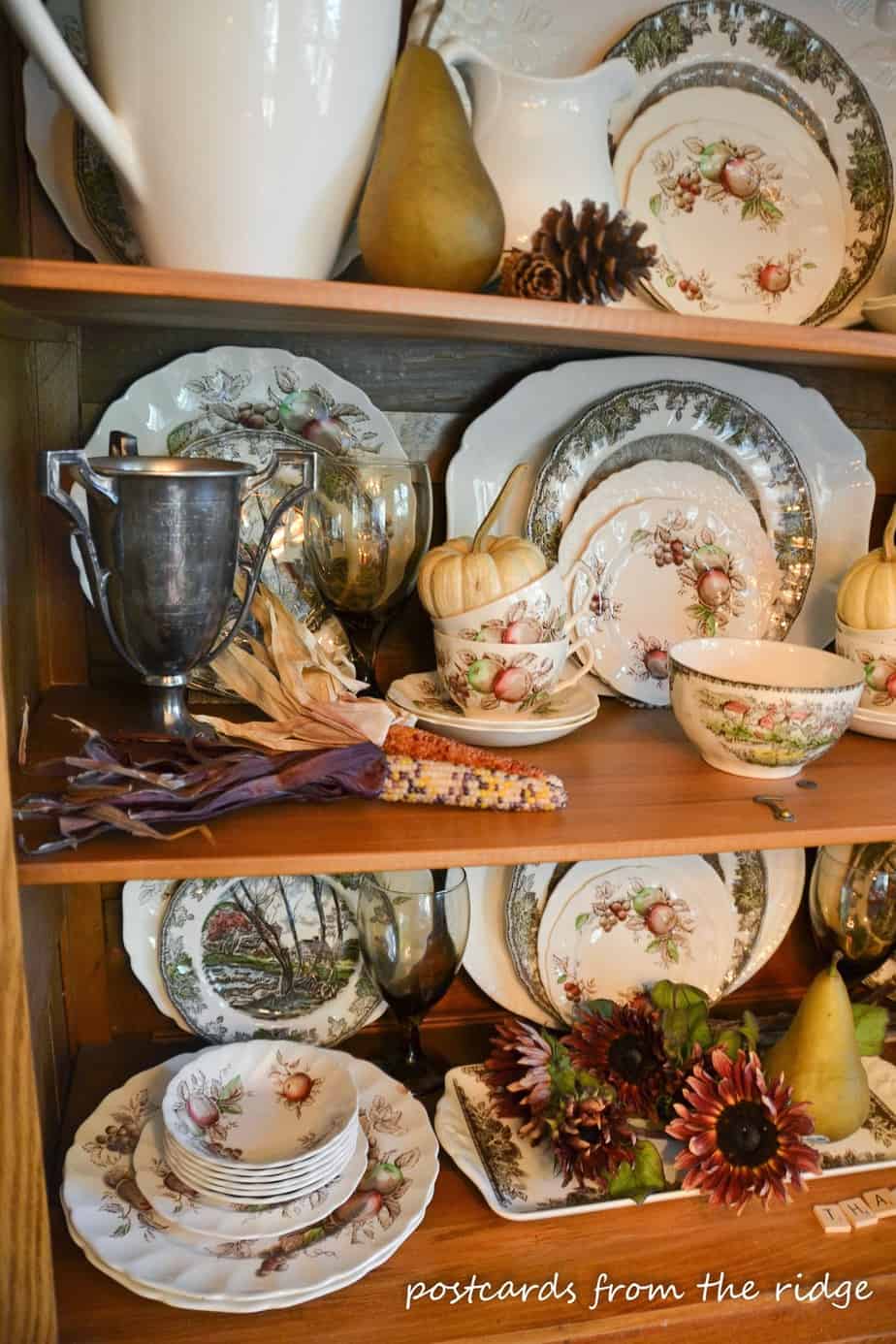 Last year's version of the breakfast hutch had some pears and fall colored sunflowers. And of course baby pumpkins and mini corn. Go here to see last year's breakfast room decor, and here to see the kitchen.
Pears have a nice fallish color and mix well with our vintage dishes.
The den mantel from a couple of years ago.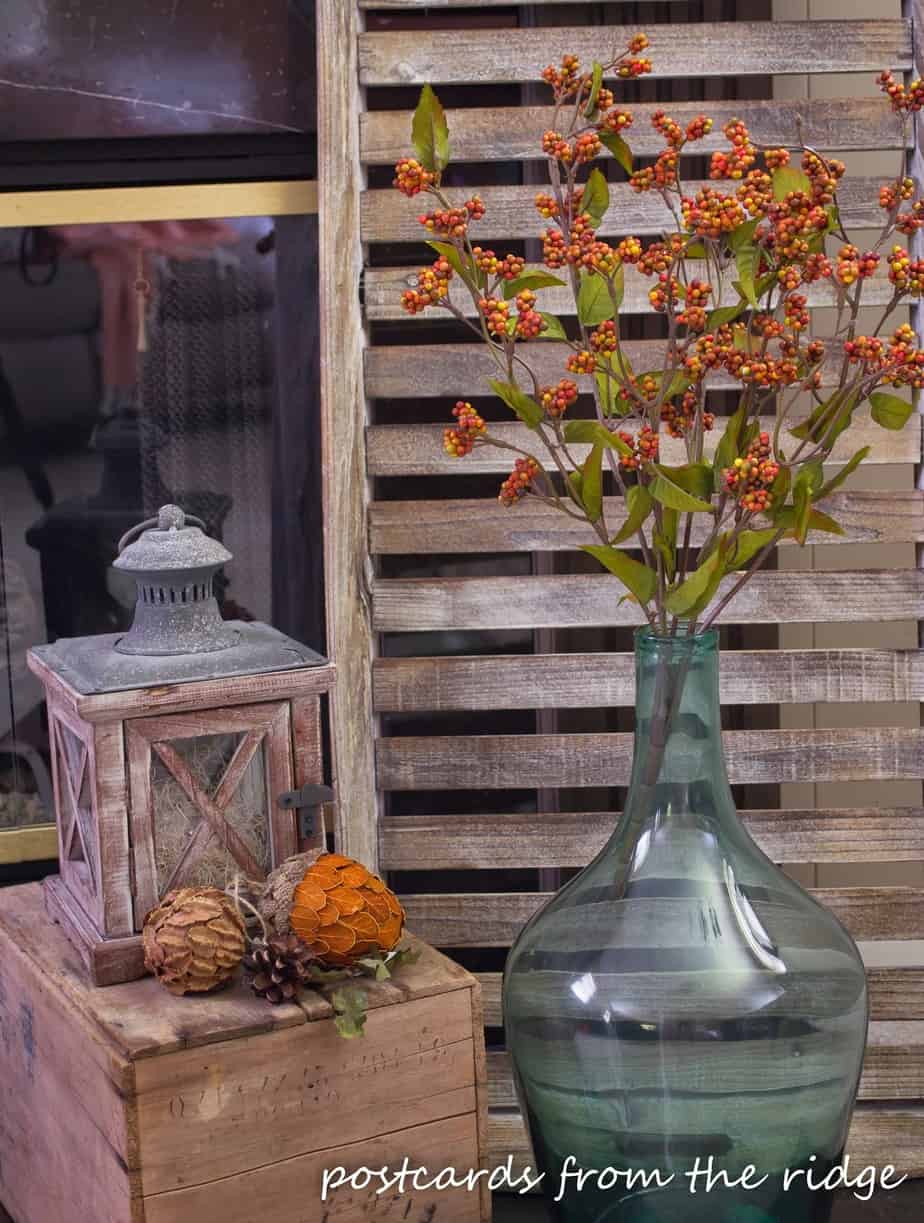 And here's a sneak peek of this year's den fireplace decor. I'll share it all next week along with the decor from about 20 of my blog friends. We're having a fabulouse fall home tour and you don't want to miss it. There will be tons of ideas from some clever, crafty ladies.
Have you started decorating for fall yet? I'd love to know what you're doing this year.
Thanks for much for dropping by!
XOXOX,
Angie
If you like my posts, I'd love it if you'd become a follower. You can keep up with my latest projects, tutorials, favorite paint colors, photos and tips many ways, including:
Email * Facebook * Hometalk * Pinterest * Twitter * Instagram