How to crackle paint like a pro
As you know, I like to paint furniture. And I like to let the piece's personality come out in the process. Sometimes I want to make a piece look more aged and will do some distressing and waxing and glazing, etc.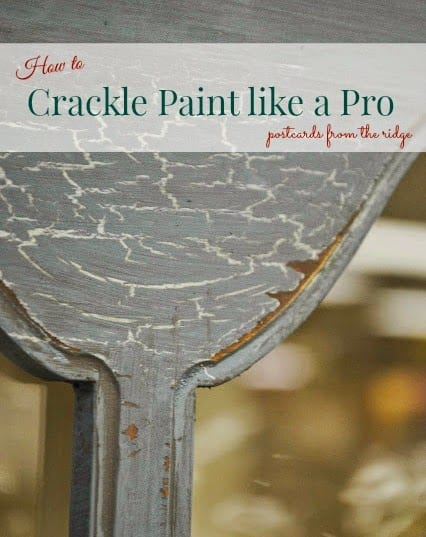 One of the pieces I painted recently needed to look more aged in my opinion, so I decided to do some crackle finish in specific areas. I wanted it to appear as if it had aged over time, so I chose areas that might show the most wear and age to do the crackle technique. Kinda like the aging process that we humans go through and we have more wrinkles in specific places. You get the idea.
Here's the finished product. If you like the aged look, read on for the how-to.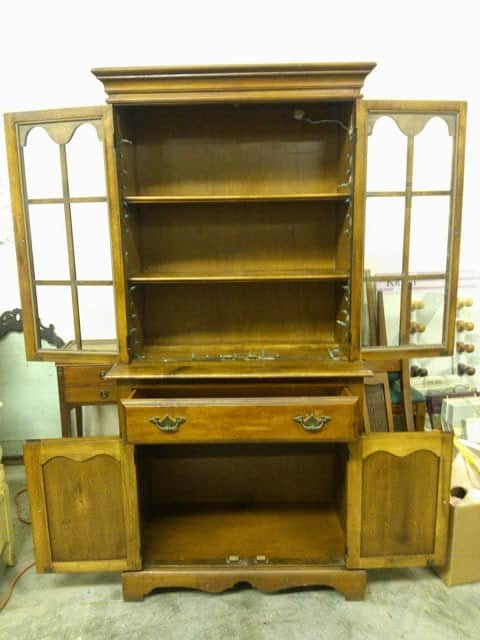 Here's how the piece looked when I got it. Kinda boring. No personality. And decked out with Christmas lights. It was screaming for a makeover.
Supplies needed:
Furniture that needs a facelift
2 colors of latex paint
Paint brush
Sandpaper or sanding sponge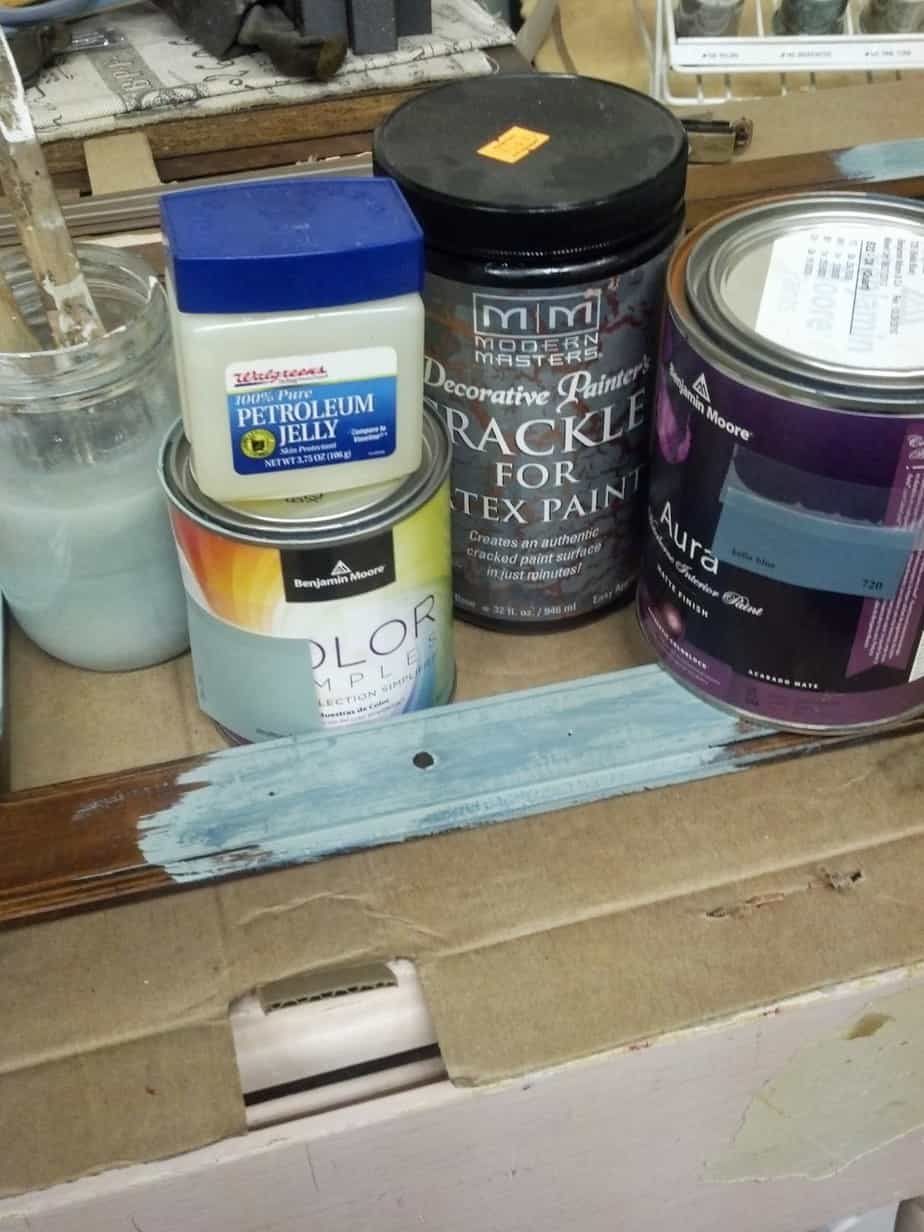 I worked on it in my paint lab (or so I like to call it) and tested out a couple of resist techniques. The one that worked best was the Modern Masters Crackle. I also tried using petroleum jelly, but I must have applied too much because it just got slimy. Me and slimy don't get along very well. So I stuck with the crackle medium. Now I'll go through the steps for the finish.
HOW TO ADD CRACKLE FINISH TO FURNITURE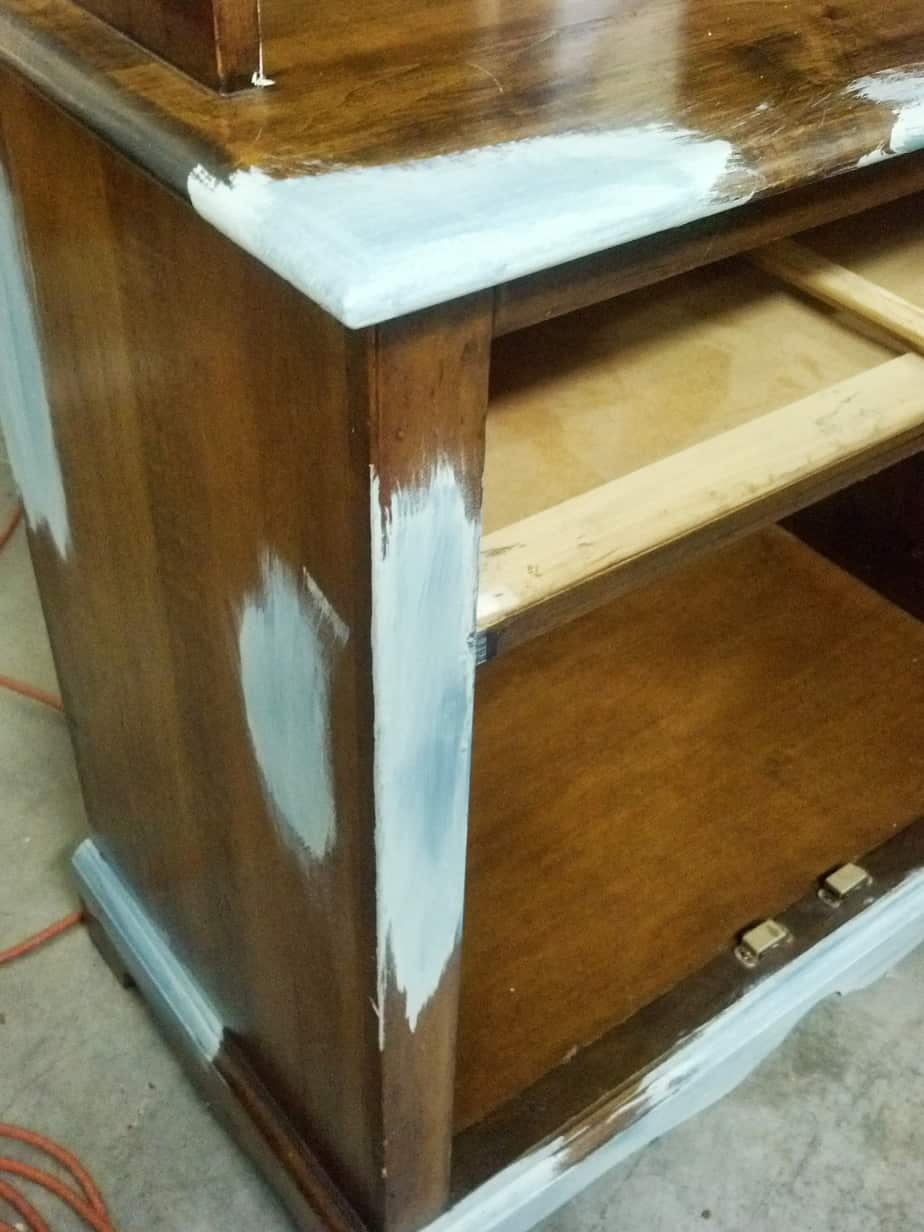 Step 1. Decide on the areas that would show natural wear and apply the base coat to those areas. This is the color that will show through the cracks when the project is finished. You want to choose a color that is at least 2 shades darker or lighter or completely different so it will show up nicely. The more contrast between the colors, the more the cracks will show up.
Step 2. Once you've painted all of the areas that you want the crackle finish to show up, let the base coat dry completely and apply a coat of the crackle medium on top of the base coat. It's water cleanup, so you can use any brush. Let this dry completely (approximately 45 minutes).
Step 3. After the crackle medium has dried, apply your top coat. A thick coat will produce larger cracks, and a thinner coat will produce smaller, finer cracks. **Important** Apply the top coat with one stroke and don't go over it again or the paint will smudge. Just let it dry and do its thing. It's a pretty cool process to watch.
Step 4. After the top coat dries, you can leave it as is or do more distressing and waxing. On my piece I did both. I lightly sanded a few areas and then went over the entire piece with dark wax.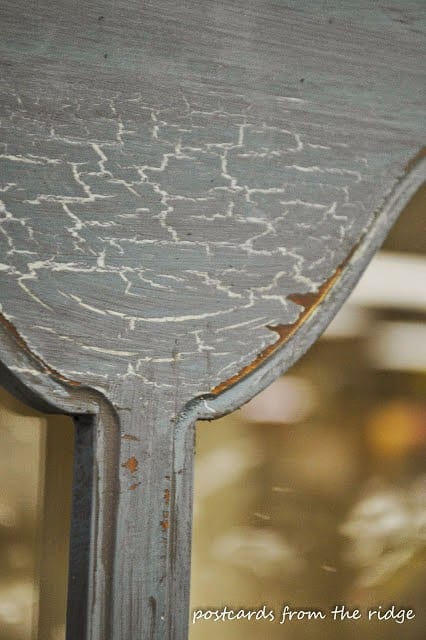 Here's a close up of one of the areas I crackled.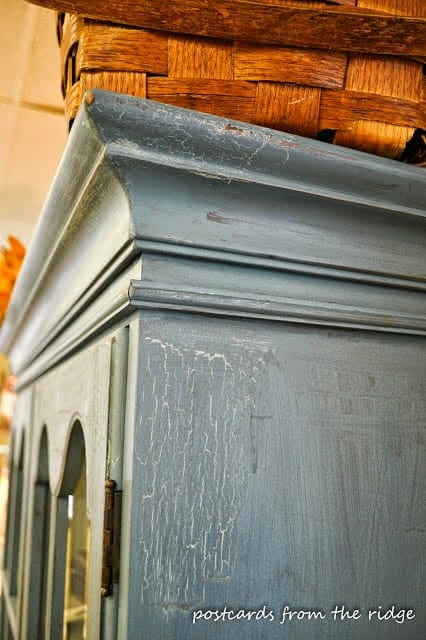 On the right side I crackled a couple of different areas.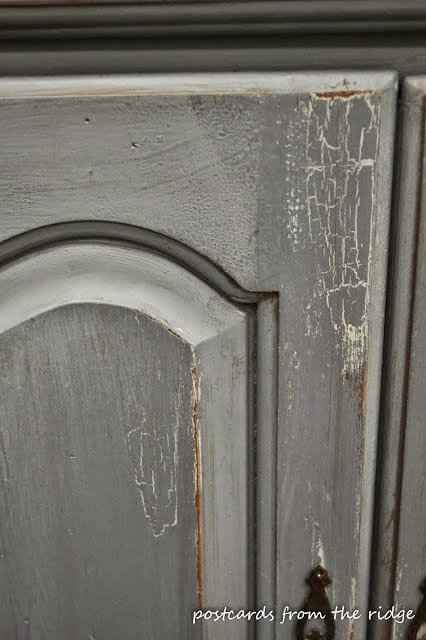 I distressed the doors and the areas around the pulls.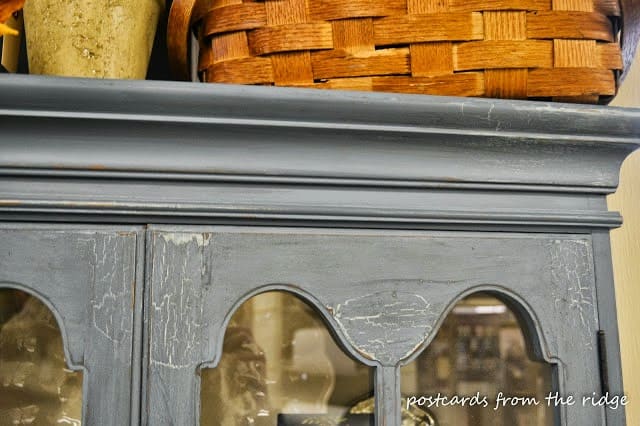 Crackling on the doors.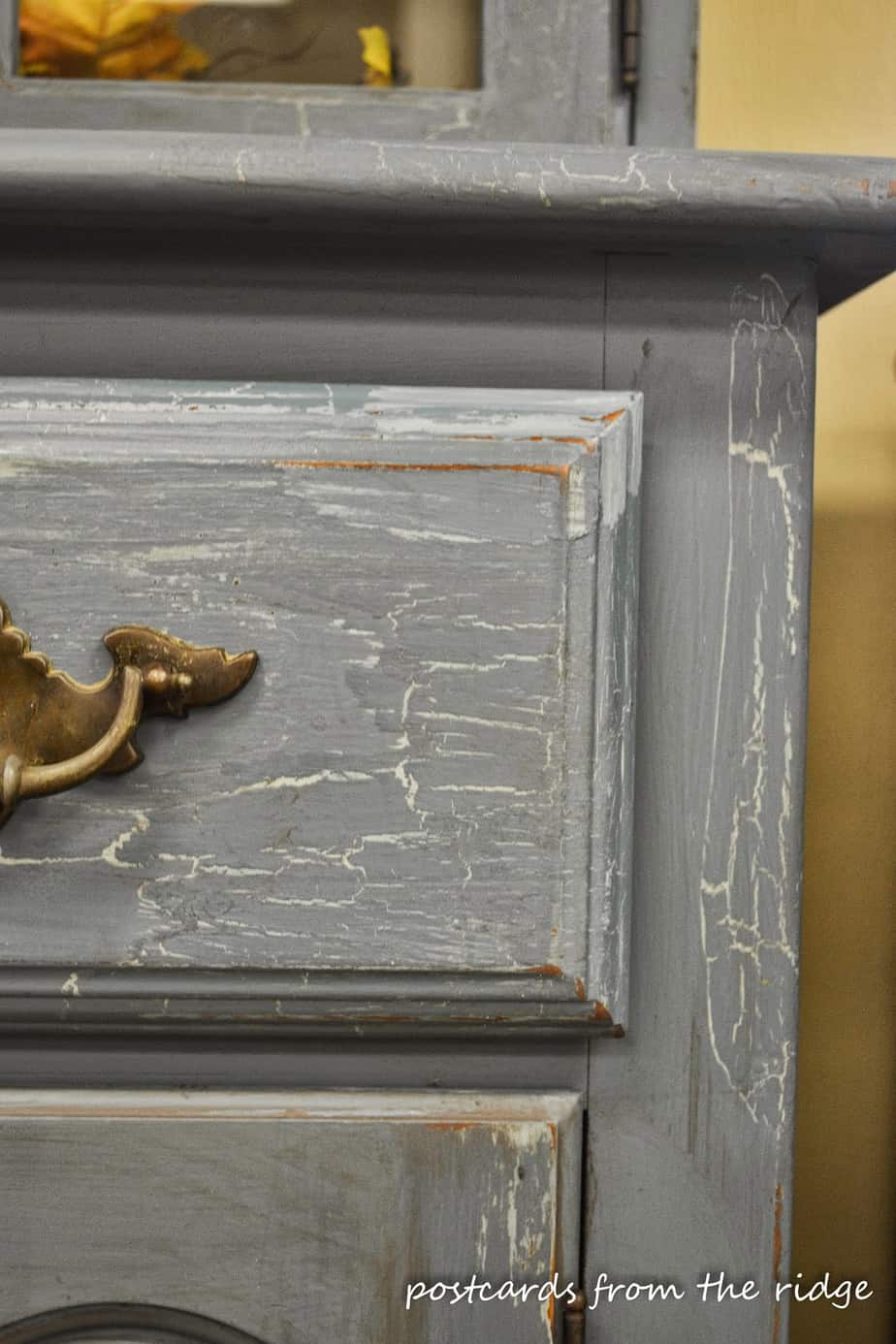 I tried the petroleum jelly on the top right side of this drawer. It didn't crackle, but was completely resistant to the top coat. The darker color wiped right off of the lighter one instead of crackling. I might try that technique again and apply a lighter amount.
The bottom left on the right side door also had the petroleum jelly. Again, no crackling but the top layer came completely off. Good to know for future projects!
There a just a few places that are crackled, but it definitely gives the piece a distinctly aged personality.
**NOTE** If you try this technique, I stongly recommend practicing first on a spare piece of wood. It's a little tricky at first, but it's not all that complicated once you get the hang of it. And it's a great way to add some extra character to a boring piece of furniture.
Do you have something that you might try this on? I'd love to know!
Thanks for dropping by!
To see more of my painted pieces, go HERE.
For more how-to's, go HERE.
XOXOX,
Angie
If you're new here, I'd love for you to follow along and see upcoming projects, tips and tutorials, favorite paint colors, and much more. You can follow here:
Email * Facebook * Hometalk * Pinterest * Twitter * Instagram
*DISCLOSURE: This post contains Amazon links, and I am an Amazon affiliate. This means that I might make a few cents if you purchase something from there after visiting from this site. Your price will still be the same, but the seller might pay me a tiny percentage.**