Haven 2014 Recap and Review
Hey y'all! I spent last weekend at the Haven Conference and couldn't be more excited about everything that I saw and learned. And, of course, I had a great time catching up with some of my blog friends.
This was the last night of the conference with a few of my blog friends. Ryobi sponsored the event. We had a blast.
I am woman, hear me ROAR! Gettin' jiggy here with an awesome Ryobi drill and a Kreg Jig . This was in a class where several of us volunteers assisted in building a table.
And here's how it turned out. Look at those gorgeous legs from Osborne Wood Products! Now I just want to build stuff!
Aren't these decorations awesome? Our lunch on Saturday was sponsored by Tide Oxi and these giant balloons and spheres looked like big soapy bubbles. Perfect.
The newest from Duck Tape…scented tape! How fun is that?
Isn't this a cool light shade? It's made from CONCRETE! Now it's 10,000 times cooler, isn't it? This was one of the amazing creations made with Buddy Rhodes artisan concrete.
Photo credit goes to The Piggy Toes
Aaaaah. The Candy Bar. This was a help-yourself-to-some-fun-treats booth from Scout & Nimble. Complete with bags and scoops! They know the way to our hearts, for sure!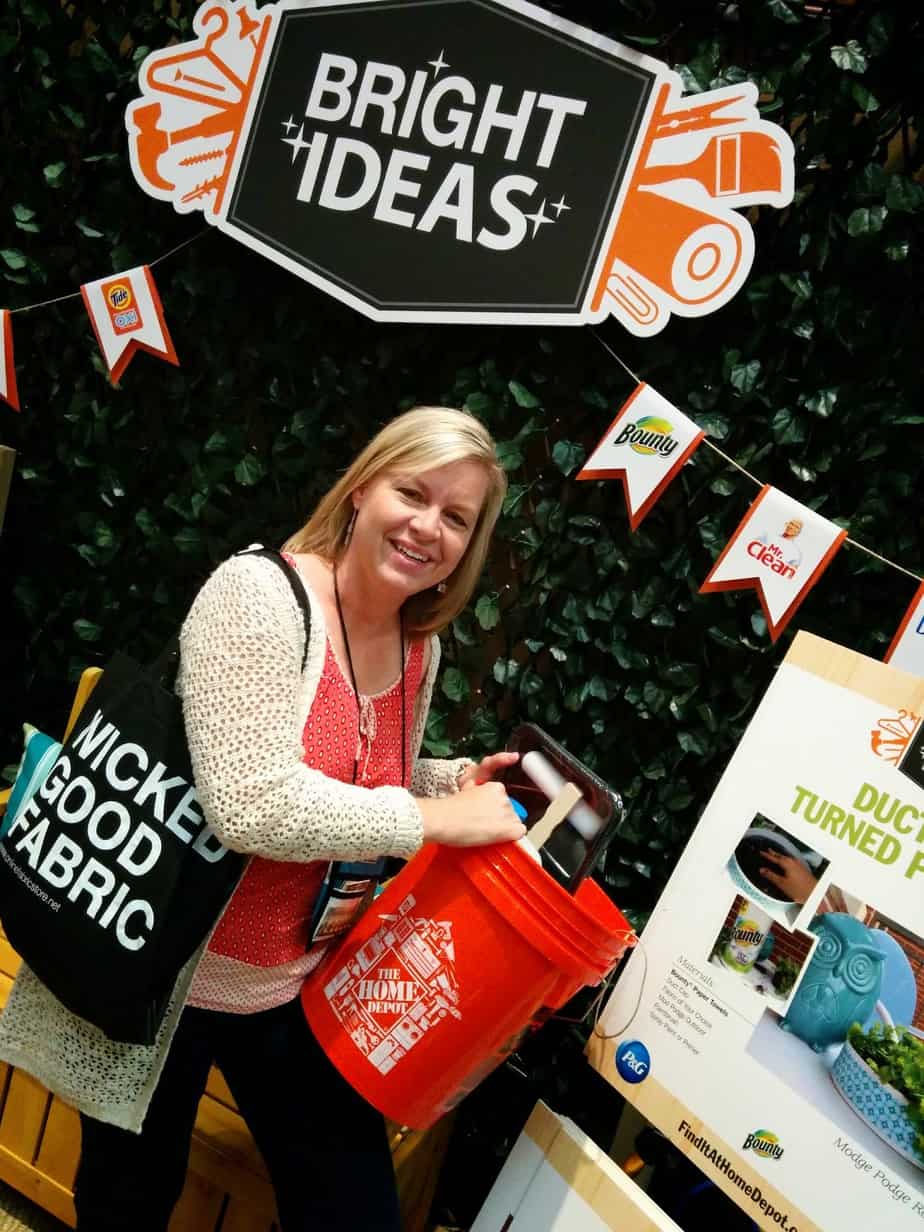 Getting some bright ideas from Proctor and Gamble here. It was so bright I had to squint. 🙂
Lots of beautiful plants were shown in the Southern Living Plants booth.
Lacefield Designs had the most beautiful textile products. The colors and details were truly inspiring.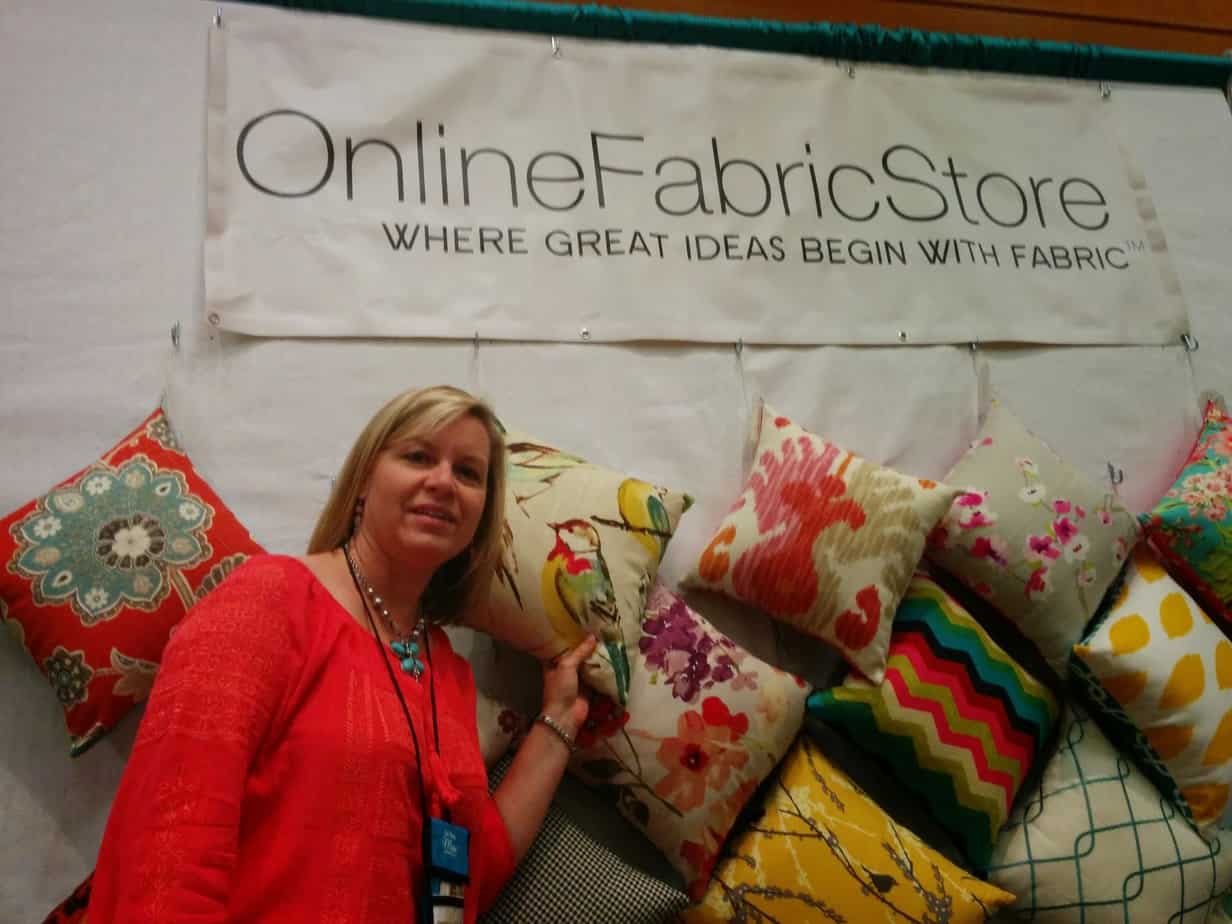 Online Fabric Store had an entire wall of fun pilllows made from their fabrics. I love the bird print.
Modern Masters showed us how to create some amazing finishes. I can't wait to try out these techniques on some of my projects.
Fun times in the Waterpik showerhead booth. They introduced a new shower head and we all got one to test out for them. Watch for an update about that.
Ballard Designs had tons of gorgeous products featured at the conference. I really love this sofa and the mercury glass jars.
Did someone say swag? This was just some of the products we were given and encouraged to try on our projects. The vendors and sponsors were all wonderful again this year and were extremely generous. Companies like Command Products, Cree bulbs, Shaw Floors, Moen, Gorilla Glue, Minwax, and more were very well represented.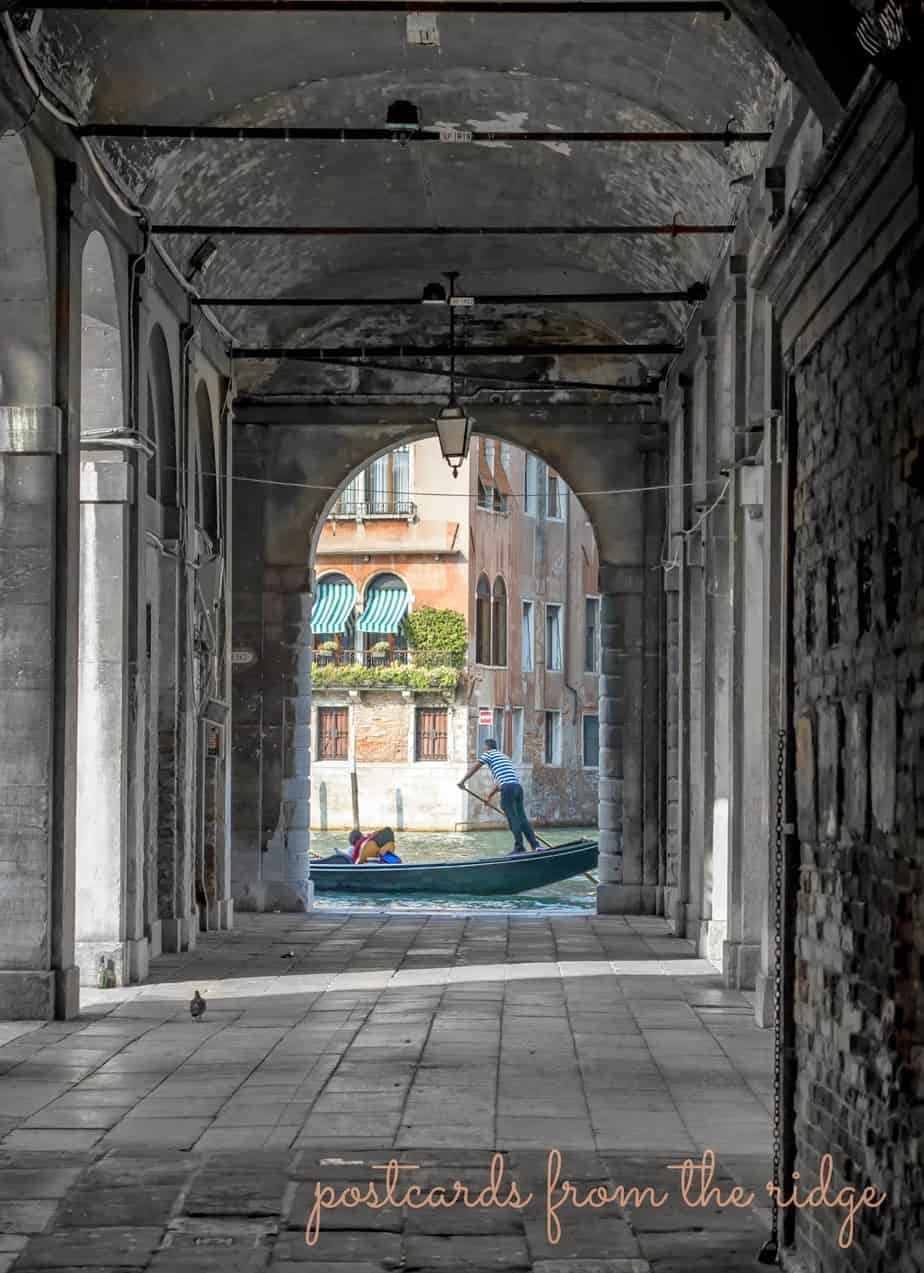 And we even took a field trip to Venice! Just kidding! I wanted to show this photo because one of the classes I took at Haven was about photo editing using Lightroom software. Beth at Unskinny Boppy taught us lots of time-saving tricks along with clever ways to use Lightroom to make your great photos look amazing. I used some of her tips on this photo I took on our recent vacation. What do you think?
Watch for a post on photo tips coming soon, along with great looking photos in my posts. I can't wait to show you some before and afters.
How do I rate it??? Two thumbs up for Haven 2014. The organizers did a great job putting it all together and had some wonderful classes. The sponsors and vendors were all top notch.
Thanks for dropping by for a visit.
XOXOX,
Angie
If you're new here, I'd love for you to follow along and see upcoming projects, tips and tutorials, favorite paint colors, and much more. You can follow here:
Email * Facebook * Hometalk * Pinterest * Twitter * Instagram