Deep freeze edition ~ Favorite Paint Colors
Hello, friends! Like most of the country, we're in a deep freeze here in the ridge. And one of my goals is to get my favorite paint color series started again this year on Tuesdays. So I thought it would be fun to kick off 2014 Huesday Tuesday with some favorite wintery colors.
All of these are Benjamin Moore colors. I'm biased, but it's the best paint and the most beautiful colors.
AND something else I'm starting this year is my online color consulting business! Go here to find out more about it!
Although there are quite a few colors with wintery names, I narrowed it down to 4 that complement each other. I hope you like them!
From The Lily Pad Cottage
Benjamin Moore Arctic Gray.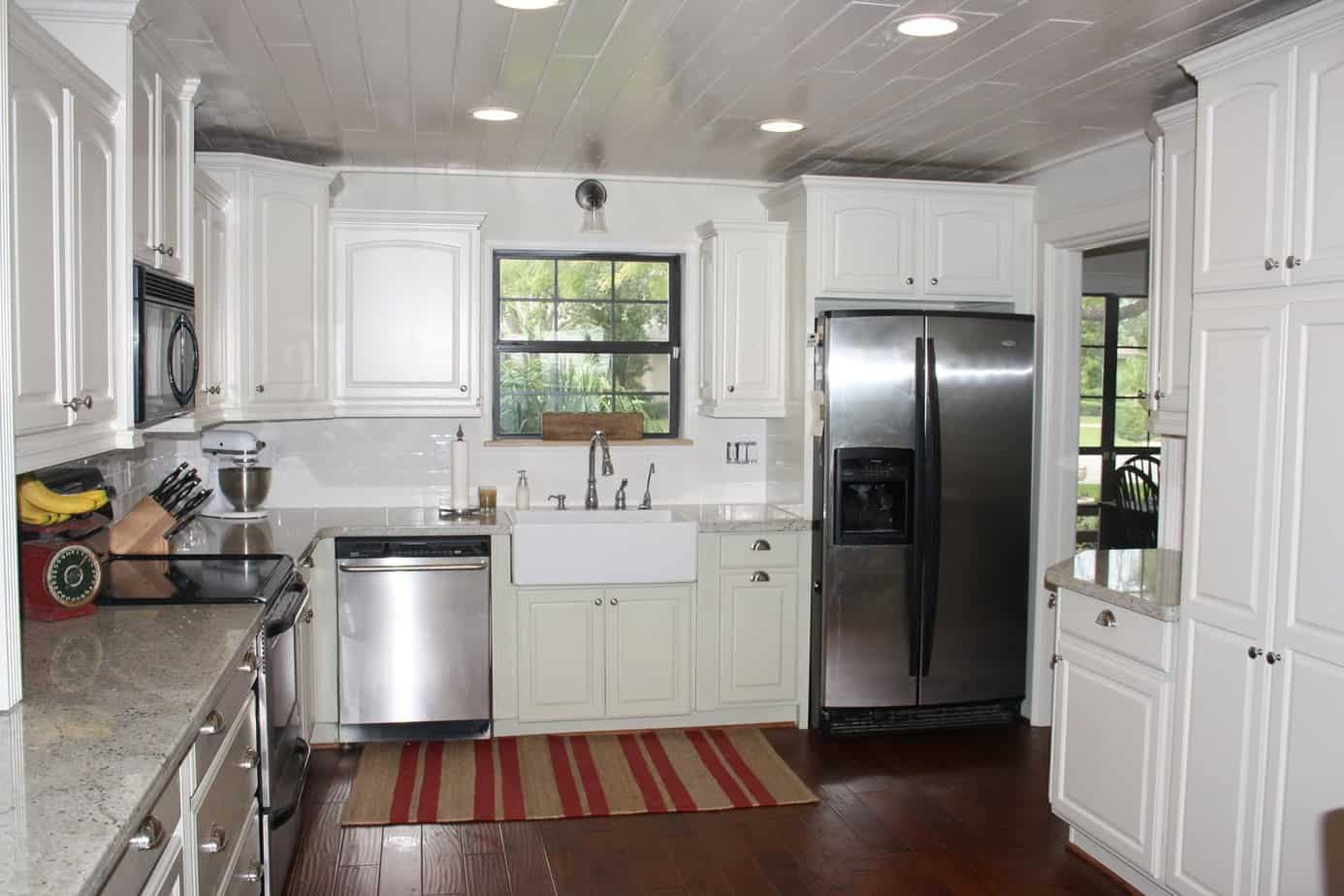 Benjamin Moore Polar Frost on the bottom cabinets.
Look for more favorite color posts on Huesday Tuesdays. I'll feature the most popular Benjamin Moore colors sold, along with some fun colors for accent walls and furniture.
Let me know if you have a favorite paint color and I might feature it. Or if you have a painted space that you'd like me to feature, send me an email and I'll take a look at it!
Thanks so much for dropping by!
XOXOX,
Angie
If you're new here, sign up for email here or follow along here so you don't miss a thing:
Email * Facebook * Hometalk * Pinterest * Twitter * Instagram

For handy tips and tutorials, go here.


To see my painted projects, go here.

For tasty recipes from my kitchen, go HERE.
For some simple tips for capturing a great photo, go HERE.
Go here to learn about having an online design or color consultation.
And go here for dozens of photos, ideas and favorite paint colors.