Benjamin Moore Plymouth Rock aka Valley Forge Tan
Today I'm featuring one of my new favorite neutrals, Benjamin Moore Plymouth Rock, aka Valley Forge Tan. It's a medium taupe that goes great with natural linen fabrics and can be used with virtually any accent color.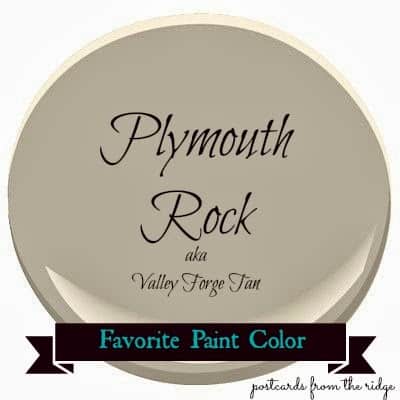 Like any color, this one changes in appearance depending on the time of day and the lighting conditions. Always look at a color swatch in the space you're painting. Or even better, purchase a sample pint and paint a large section of your wall. It really does help in the color selection process.
Here's a sneak peek of our recently remodeled hall bathroom with Plymouth Rock on the walls.  I chose the color because it was a shade darker than the linen shower curtain we used in this space. And it's a nice complement to our dark floors and vanity.  Plus I really like the fact that I can use any accent color in here.
Paint Color Inspiration
Browse through my paint color archives for dozens of posts filled with inspiration.
In this master bedroom of interior designer Alex Berlin, the Plymouth Rock even looks good with various shades of pinks, as well as the white bedding and curtains.
From The Glitter Guide
Not just for walls, this dresser looks great painted with Plymouth Rock. It contrasts nicely with the blue gray walls and the white trim and wood floors. A very classic look, for sure.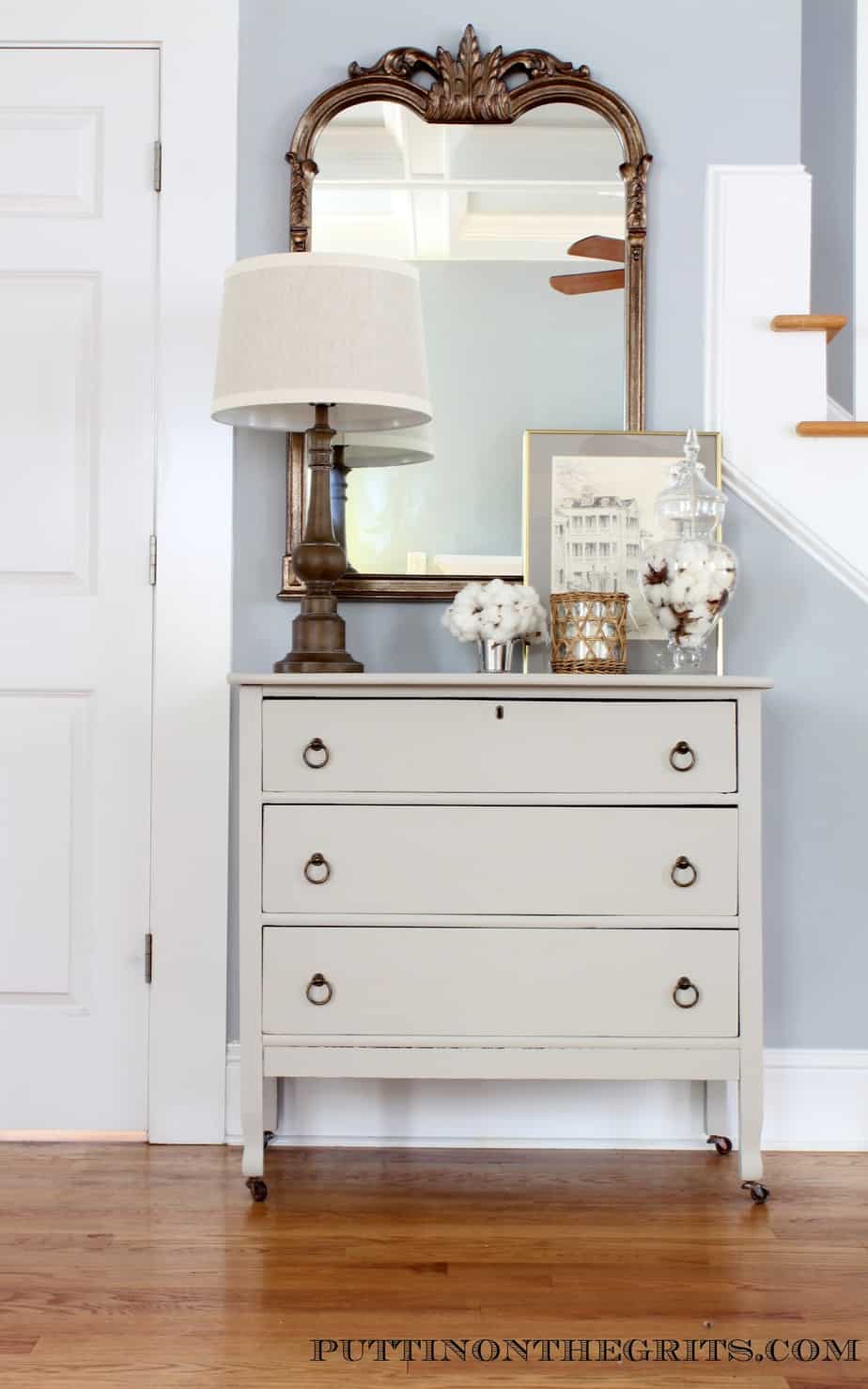 From Putting on the G.R.I.T.S.
Let me know if you have a favorite paint color and I might feature it. Or if you have a painted space that you'd like me to feature, send me an email and I'll take a look at it!
Thanks so much for dropping by!