Painted and stencilled rock maple 5-drawer dresser
Hello, friends! I've got a furniture reveal for you today. I finished this piece last week and put it out for sale and it sold in a week! I was kinda hoping it wouldn't sell so I would have to bring it home, but one of my customers was looking for something exactly this size and she snatched it up as soon as she saw it. But that's a good thing, I guess!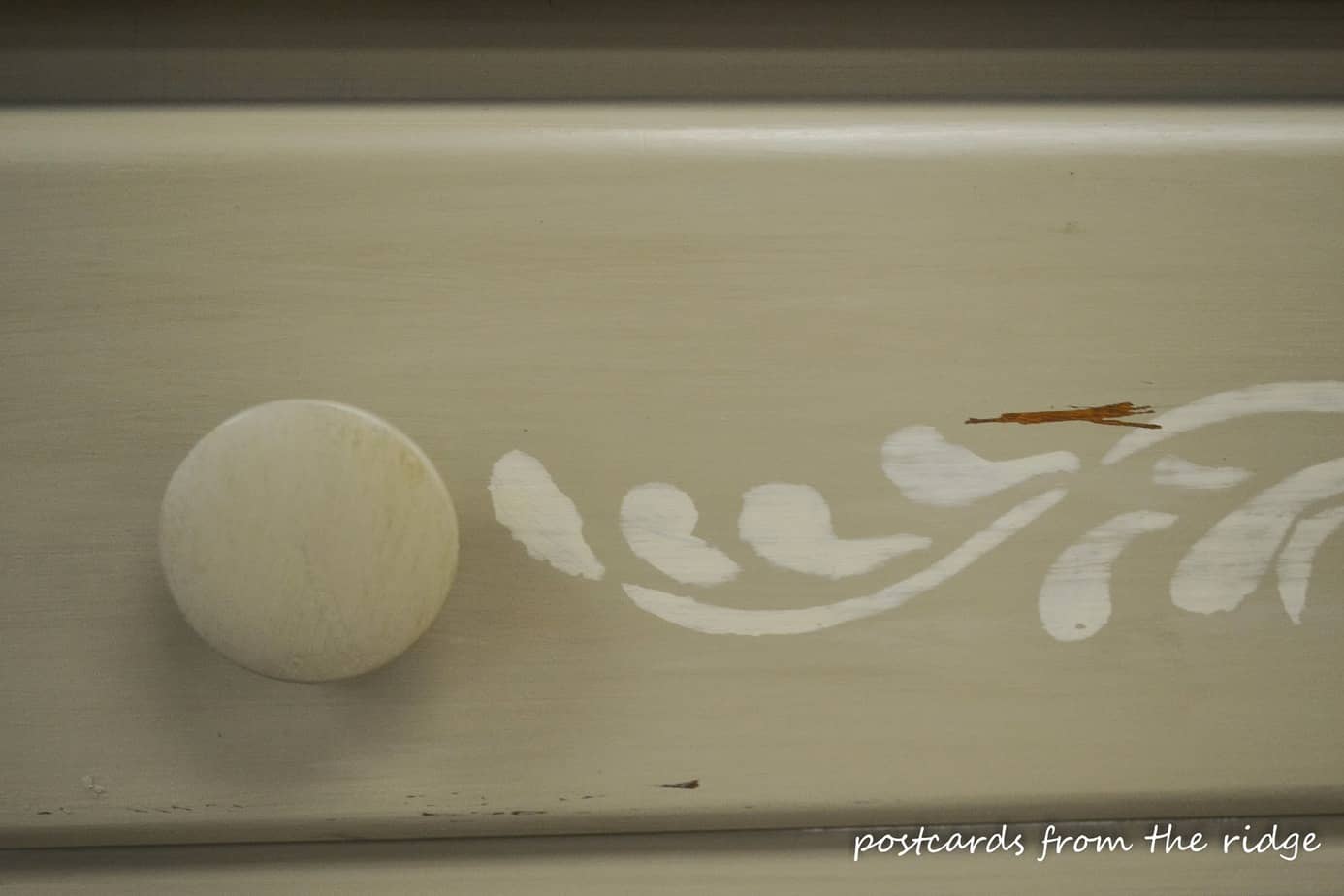 For the makeover, first I cleaned it with Gloss Off, then I painted it with Benjamin Moore Rocky Beach. This piece didn't have any detailing or carving, so I added some interest to it with a stencil. I used Benjamin Moore French Canvas on the stencilled areas.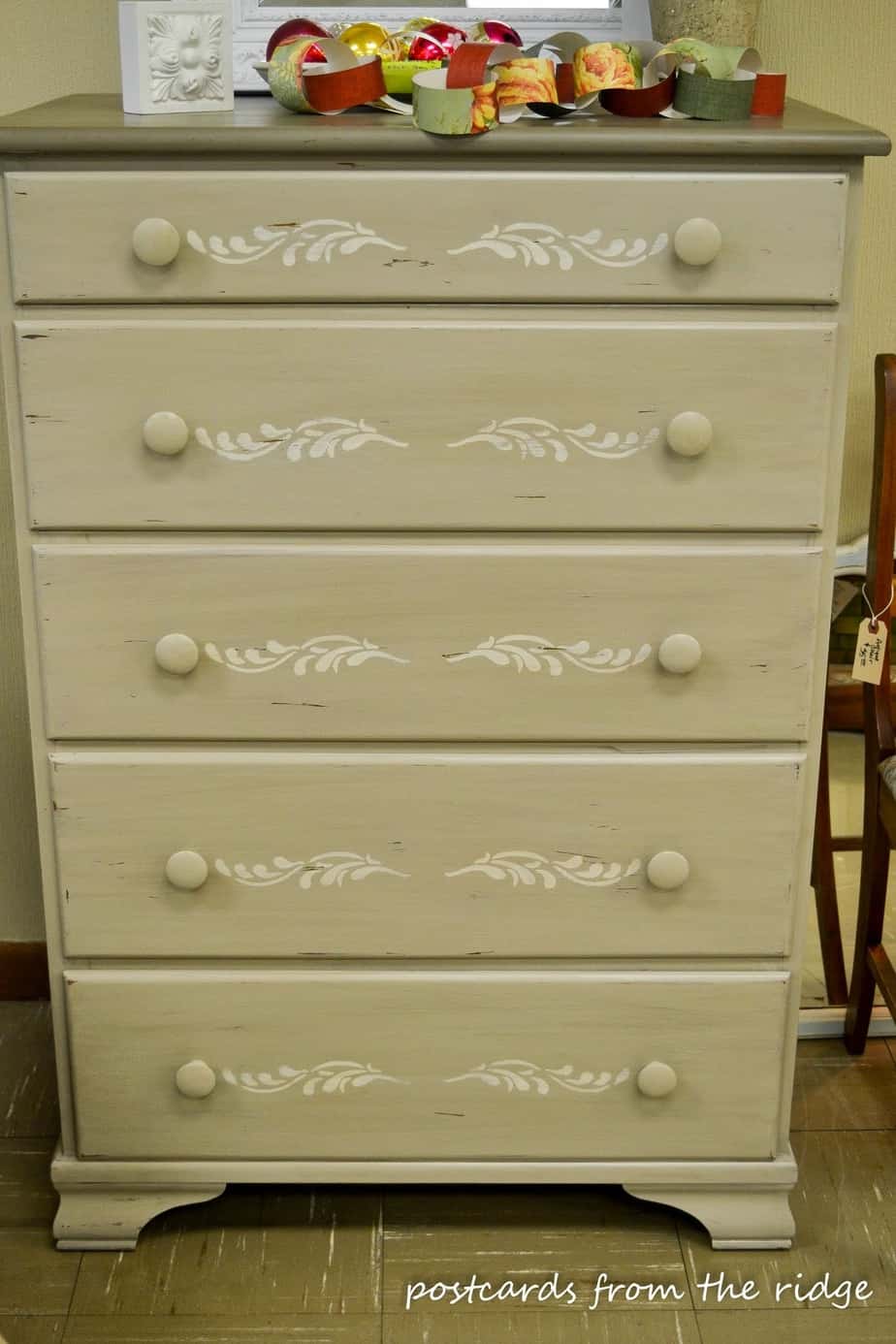 I also painted the top a couple of shades darker, Benjamin Moore Texas Leather (also known as Stampede) to add some more personality to it.
Here's the piece before I painted it. Not bad at all, just not very interesting and maybe a little masculine. It's a very solid piece, made from rock maple, and has nice, sturdy, dove-tailed drawers.
I also had the companion piece to it, purchased from the same place, but painted it black to emphasize the masculinity of it. I refinished the top of this one. More pictures of this piece can be seen here.
After I painted it, I distressed it slightly and then added a coat of Zar driftwood stain to age it a little.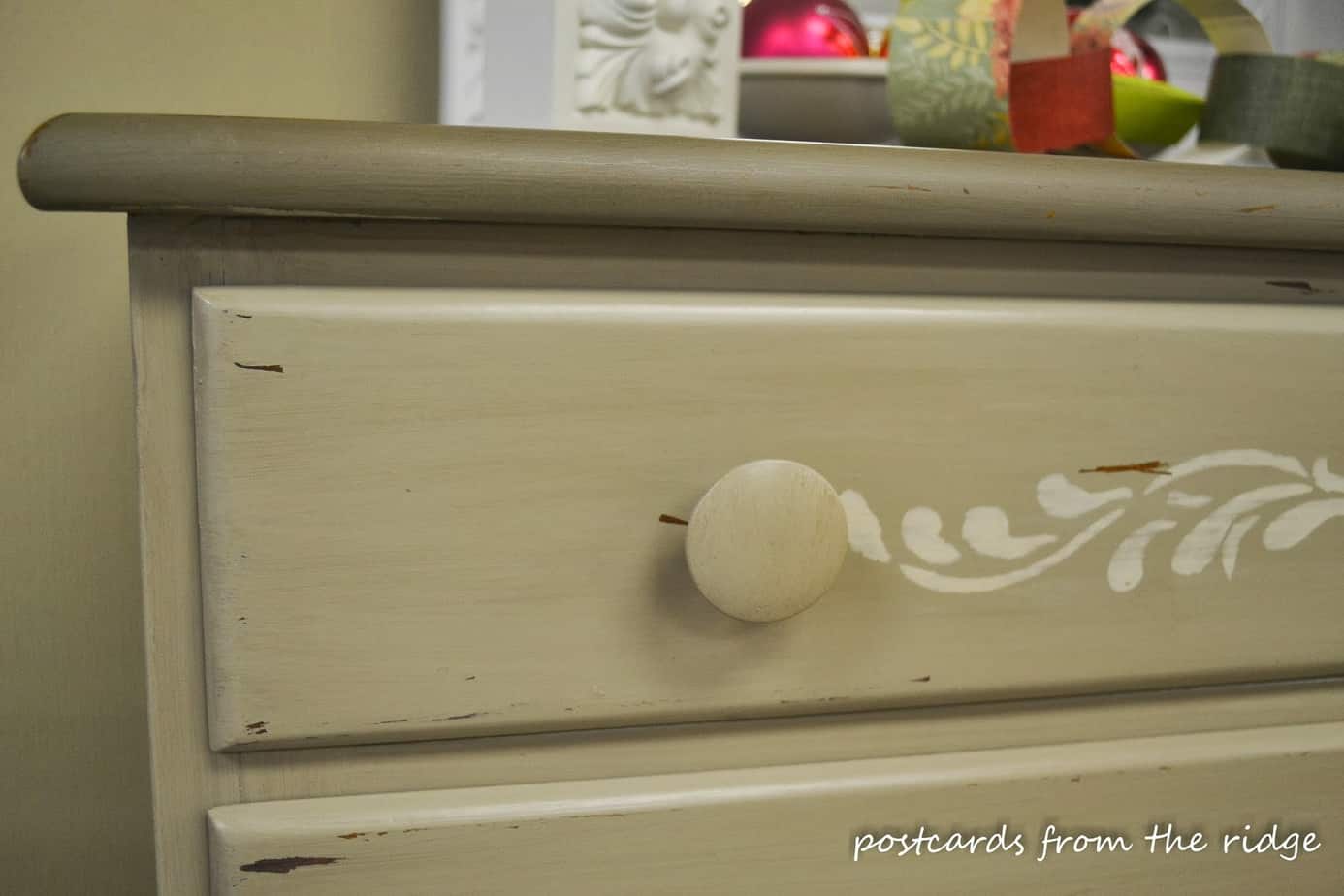 After the stain dried, I coated it with clear wax, buffed it, and called it done.
I chose the neutral colors hoping it would work with anyone's decor.
The stencil design somehow makes me think of angels wings. And it also has a little hint of a Scandinavian flavor to it, don't you think?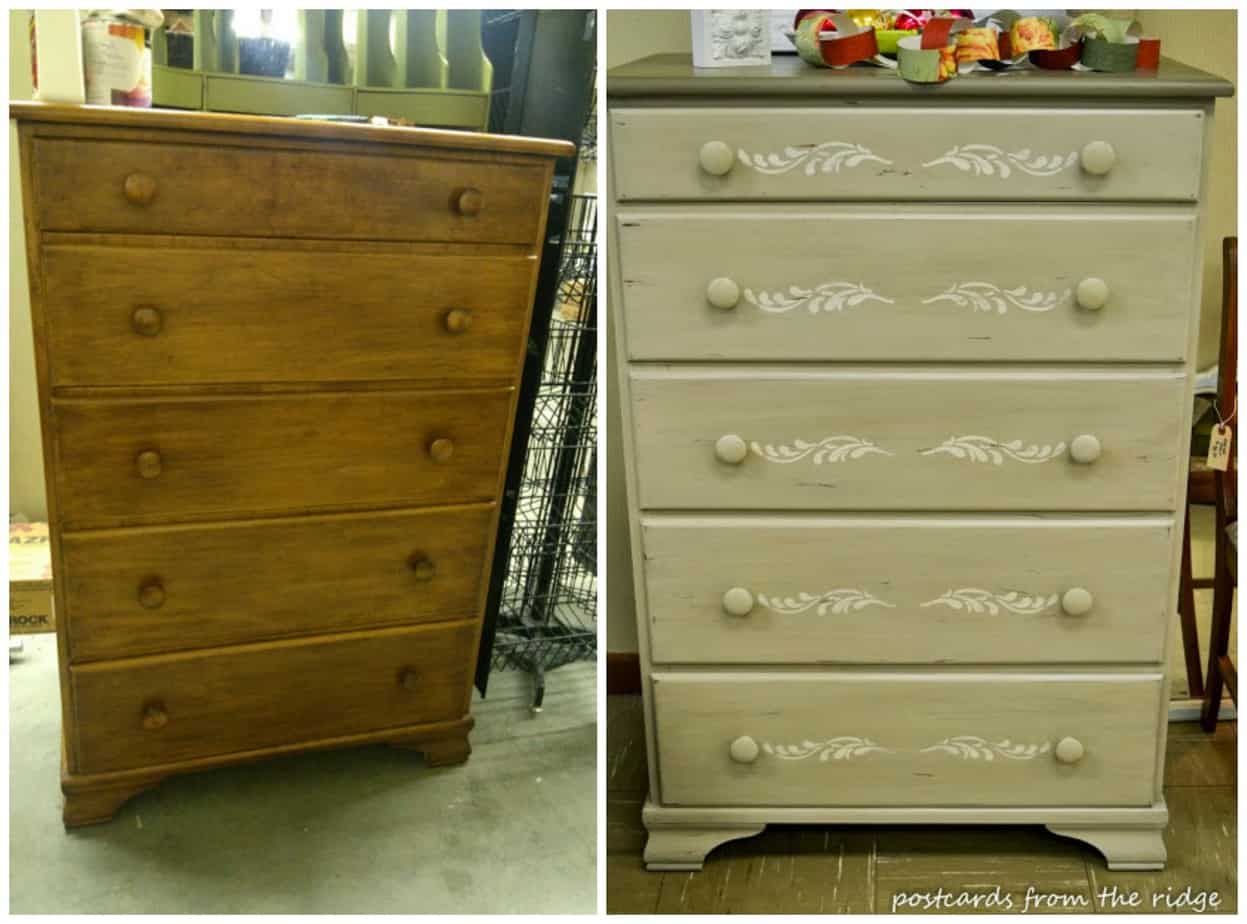 A final before and after shot.
If you like this project, check out my other painted projects here.
I've got another piece that I finished this week and will show you how it turned out very soon. It's a corner cabinet and I really like the dark gray color I used on it. And I love the new wax I used for the first time on it.
Here's a peek at the piece before I painted it. There are glass doors and shelves that go on the top, but I removed them before I thought to take a picture.


UPDATE: The corner cabinet is now finished and can be seen here.
What do you think? Do you like the transformation?
Thanks for stopping by.
XOXOX,
Angie
If you like my posts, I'd love it if you'd become a follower. You can keep up with my latest projects, tutorials, favorite paint colors, photos and tips many ways, including:
Email * Facebook * Hometalk * Pinterest * Twitter * Instagram
DISCLOSURE: This post contains affiliate links, which means that if you purchase something from the source after clicking a product link listed here, I might make a few cents from the sale.
Sharing this project here:
Miss Mustard Seed's Furniture Feature Friday