Christmas Postcards ~ Our Holiday Home Tour
Hello, friends! I hope you're enjoying the holiday season this year. I'm looking forward to doing some baking with my girls this weekend and attending a couple of fun parties over the next couple of weeks. This time of year is always so much fun to get together and see everyone and get the house all decked out.
I've done most of our decorating and wanted to invite you to stop by and do a virtual tour. I don't do anything fancy or formal because that's just not our style. And I'm not the crafty type, so most of what you see is items that have been colllected over the last 20+ years. And as I put this post together, I wondered if it should be be called "Obsessed with glass ornaments". You'll see what I mean.
I love the eclectic, vintage look and most everything you'll see is something that was found at estate sales, rummage sales, yard sales, etc.
Enough chatter. Let's get on with the tour!
Welcome to our living room. The tree is decorated with vintage mercury glass ornaments and the skirt is an old quilt. The vintage doctor's office windows is one of my favorite finds ever.
More ornaments in a vintage silver bowl. Can someone say obsessed?
My favorite red glassware decked out with some candy canes on our tea cart-turned bar cart.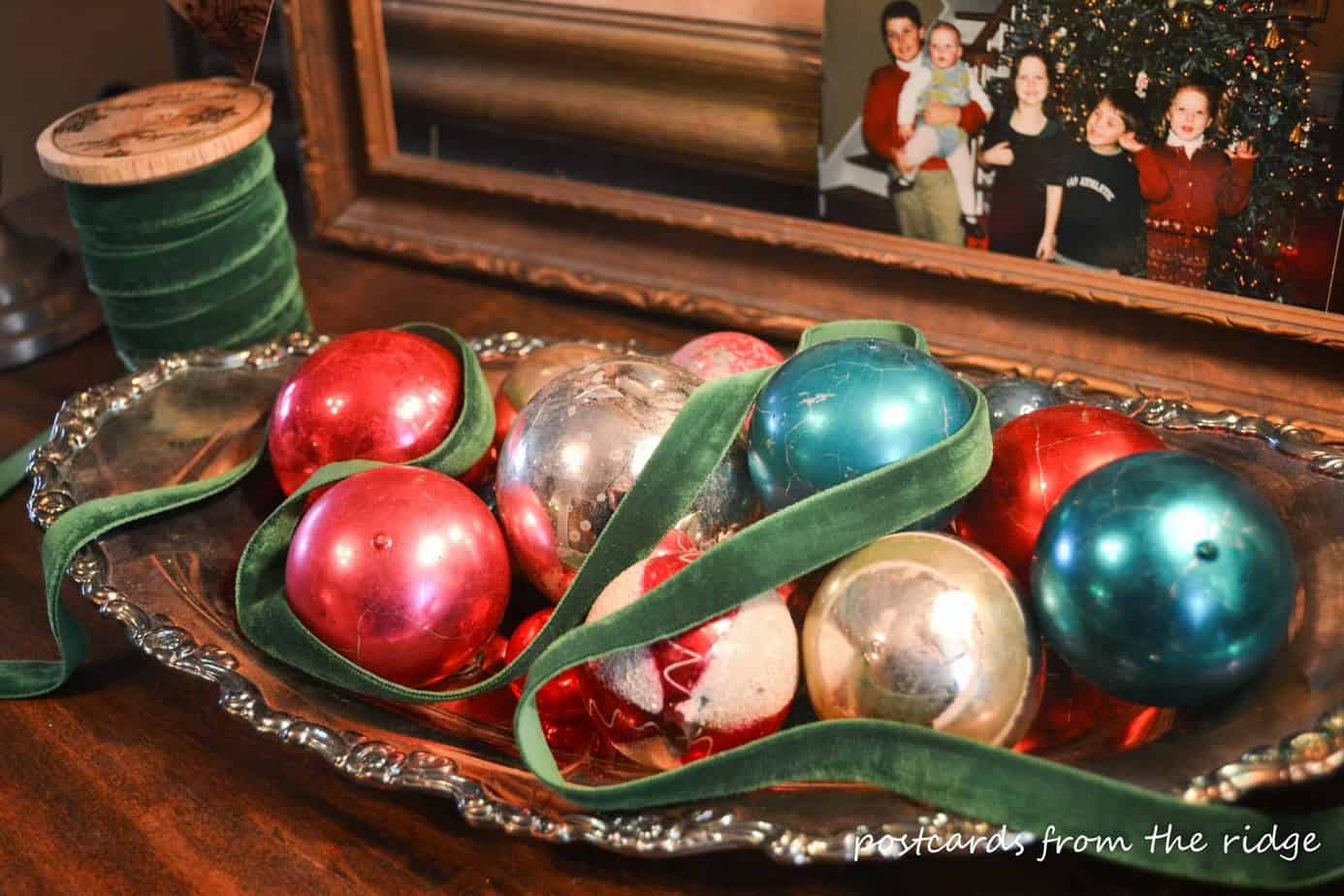 These are my favorite ornaments with their crackled finish and imperfections.
Chalkboard art for dummies. Even I can do this one. 🙂
The breakfast room hutch looks prettier than ever. Of course, I say that every year.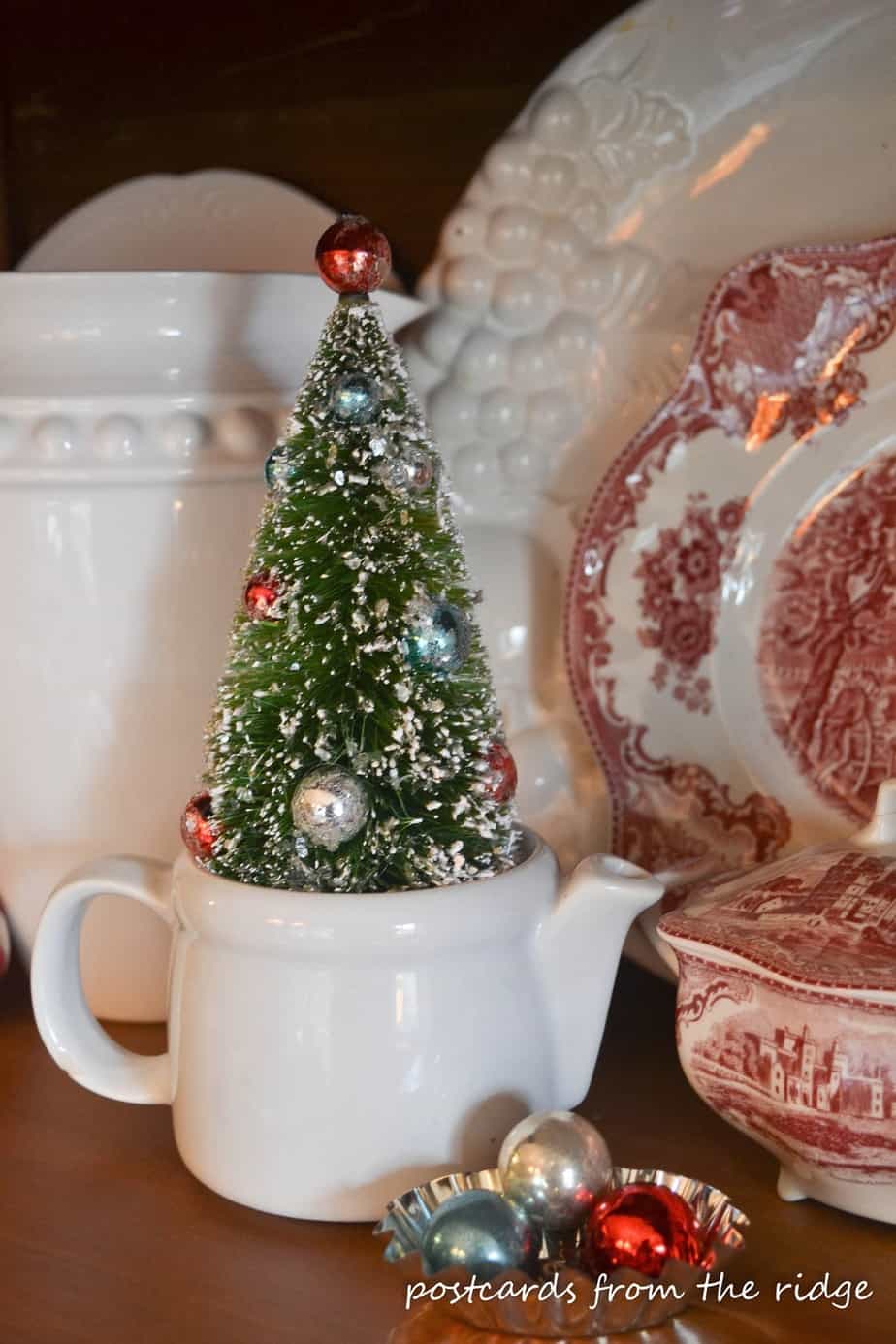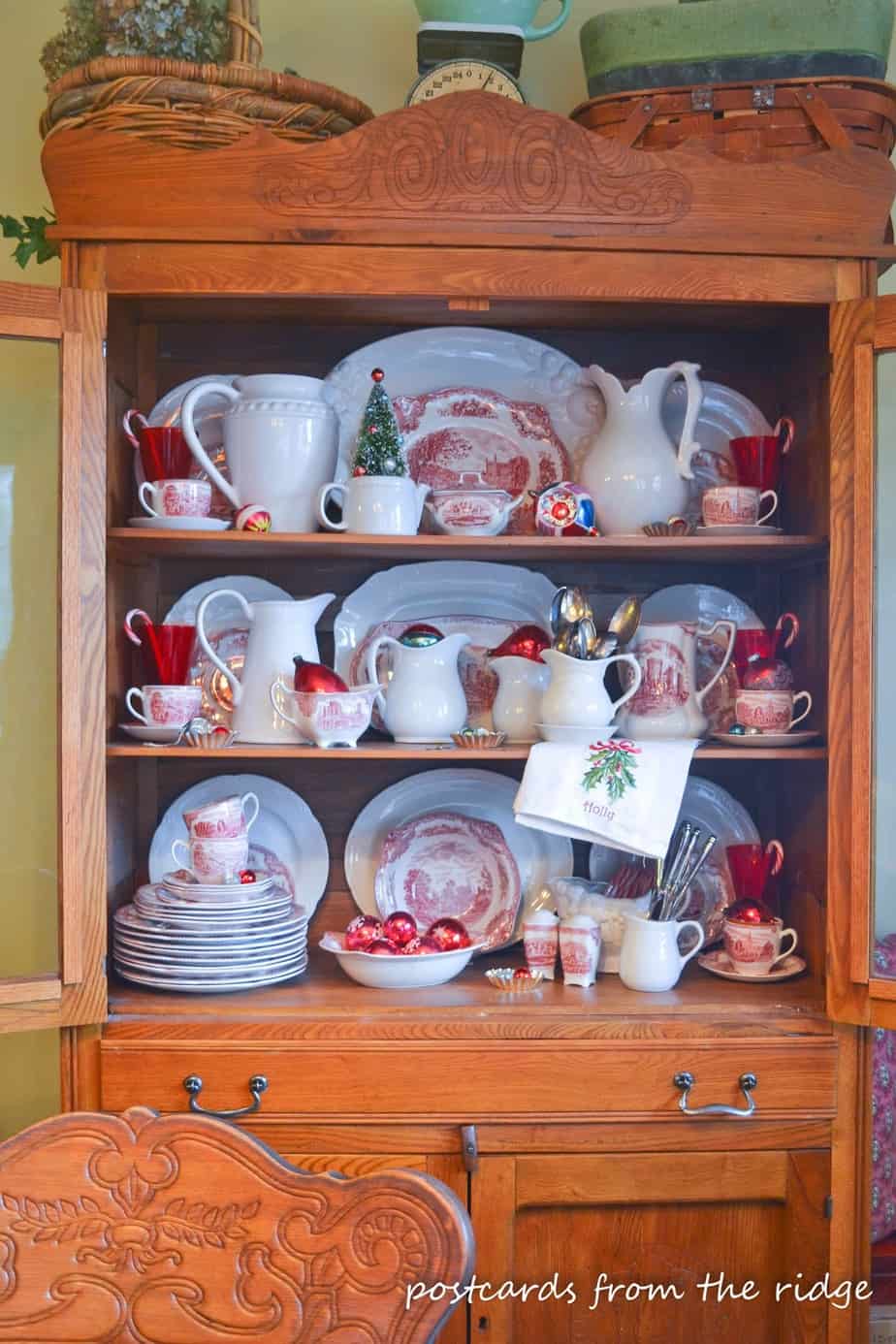 My favorite, very unique kitchen wreath is studded with wine and champagne corks, thin ribbon, and some small round glass ornaments. It's a happy wreath, for sure.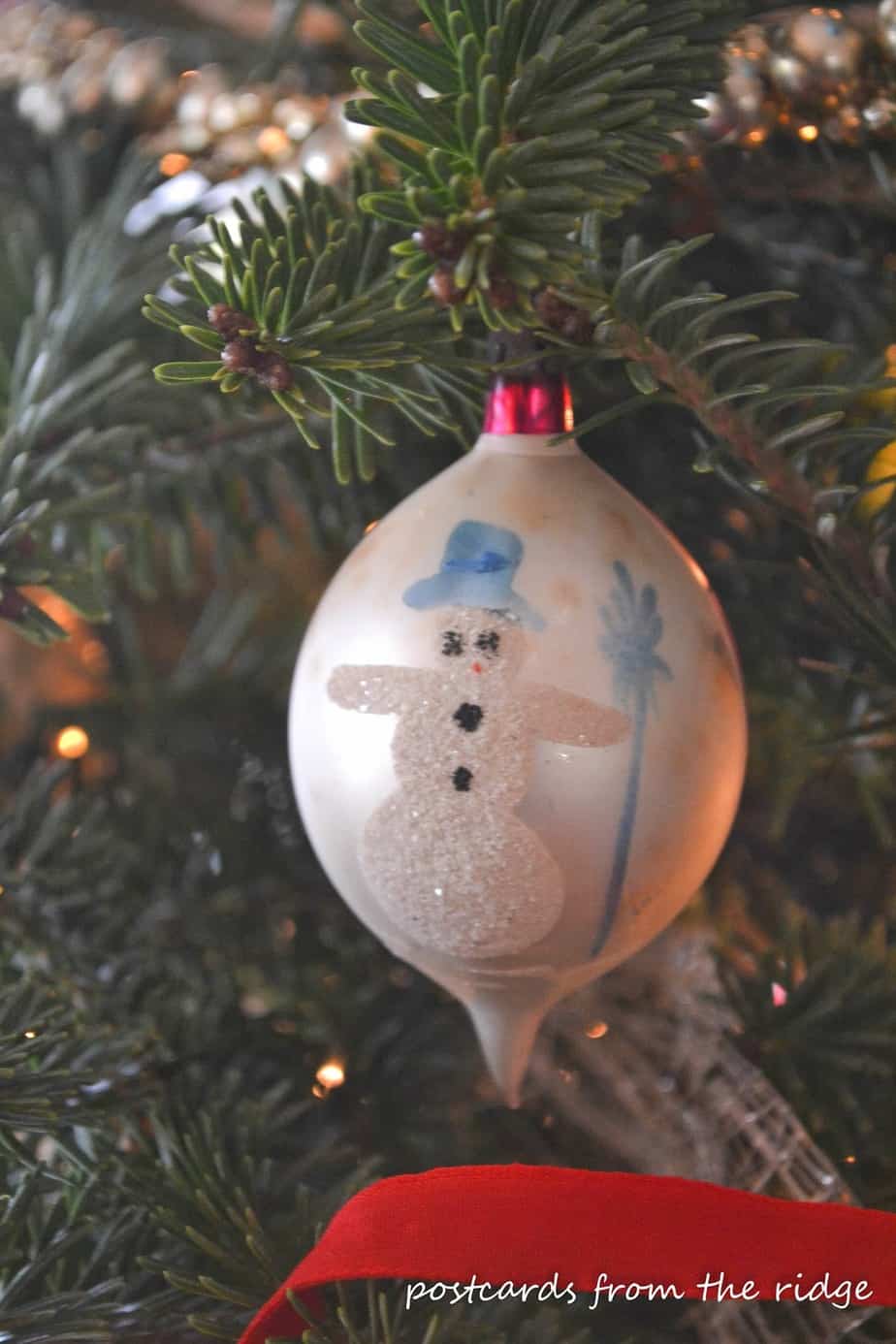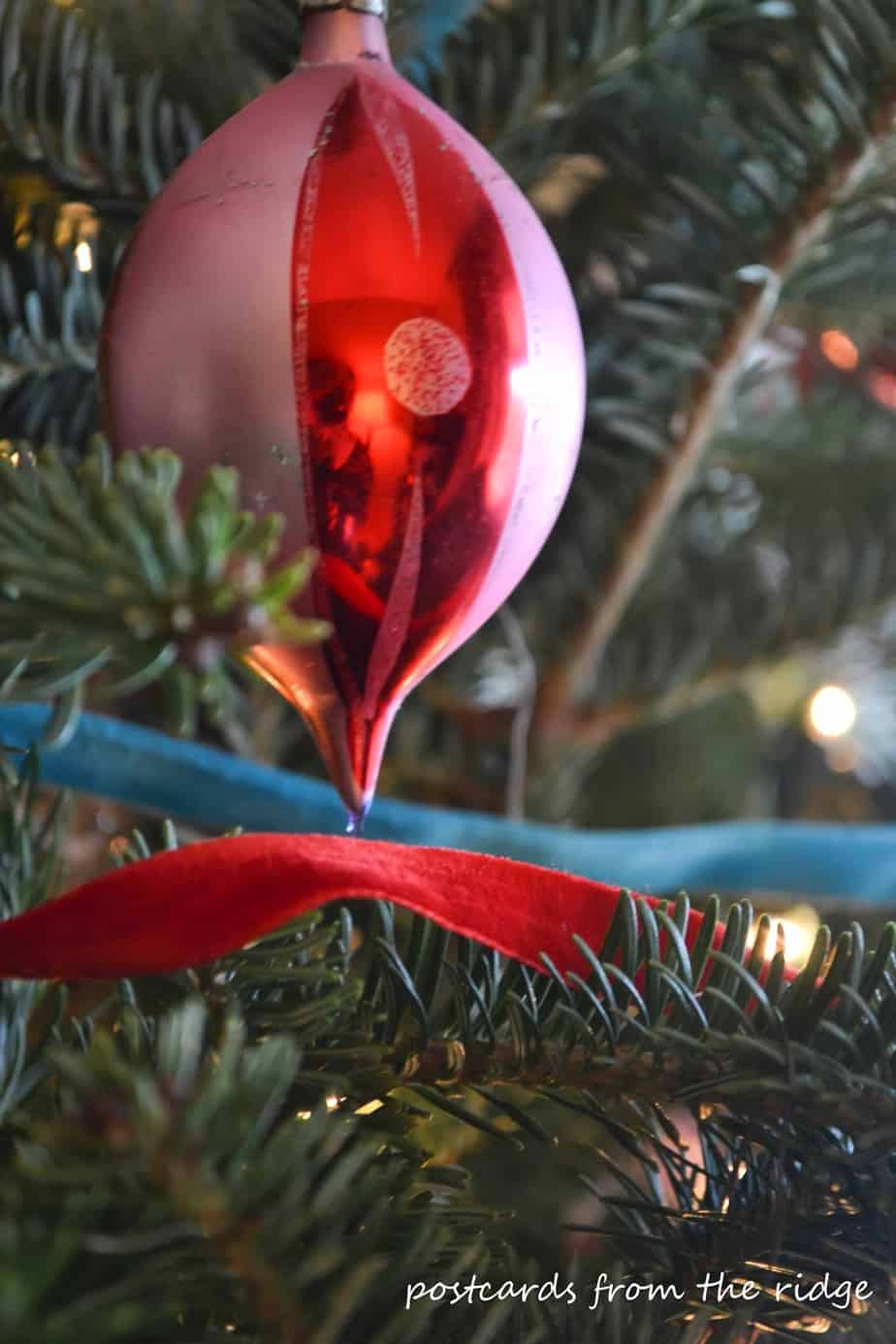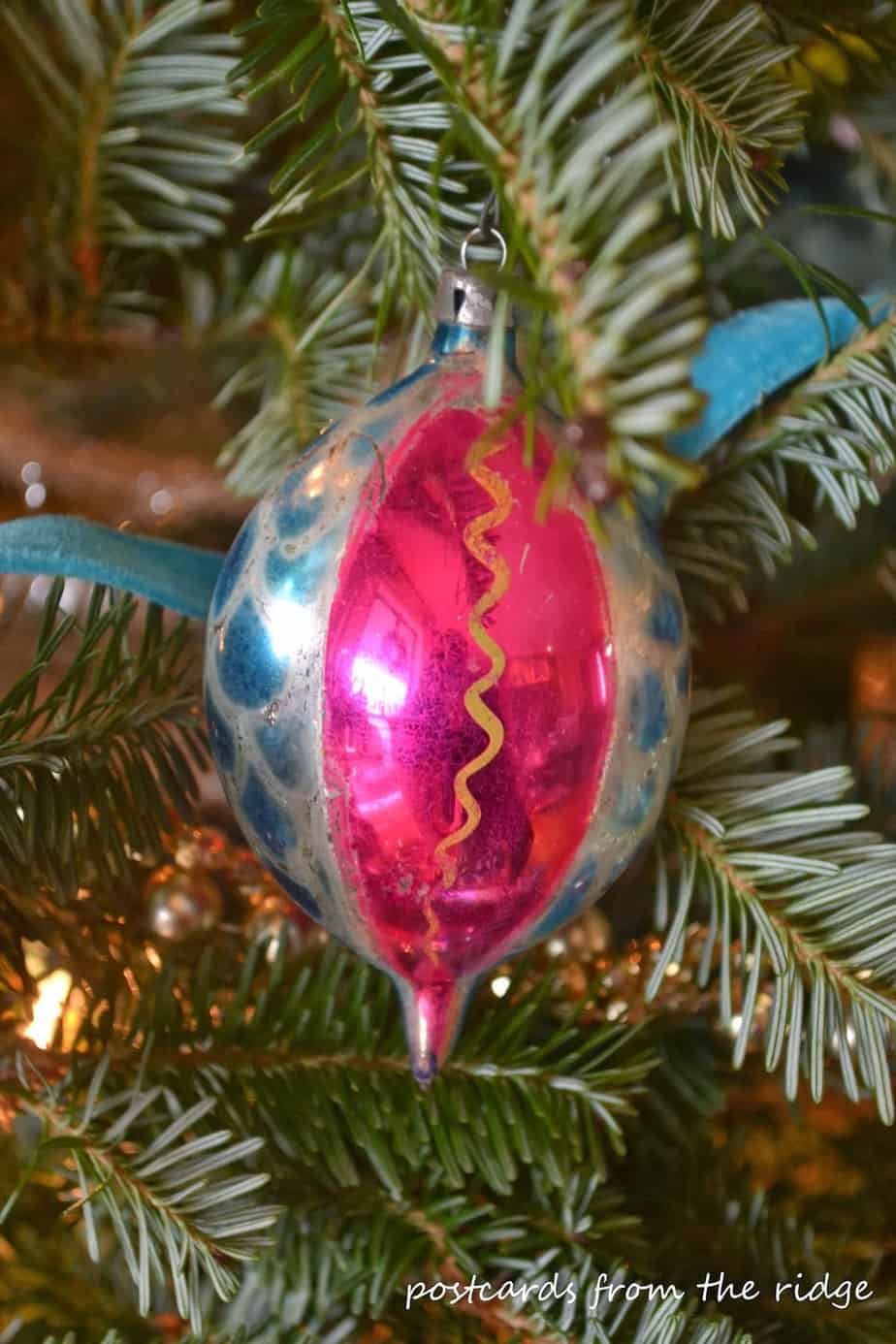 Is it just me, or is there a face on this ornament? Do you see it too? It has a smirky smile and a laid back happy look to it.
A peek into our newly remodeled hall bathroom. Watch for a full reveal coming in the next week for this space. Merry Christmas to me.
I still have 2 mantels to decorate and will share them as soon as I have a sunny day to photograph them. With the way the weather has been around here lately, that might be a while!
Thanks for dropping by!
XOXOX,
Angie
If you like my posts, I'd love it if you'd become a follower. You can keep up with my latest projects, tutorials, favorite paint colors, photos and tips many ways, including:
Email * Facebook * Hometalk * Pinterest * Twitter * Instagram
I'm sharing this post here:
Holiday House Walk Linky Party
DIY Showoff Christmas Tree Party