Potty talk ~ Toto toilets and a giveaway
***This is a sponsored post. I was compensated with products used in this post, but all of the opinions are mine, and the recommendations and reviews are honest and geniune.***
Hello, friends. I hope you're enjoying the fall weather in your neck of the woods as much as we're enjoying it here on the ridge. It's been so fabulous lately, and the forecast is amazing. I've been decorating for fall and made our first batch of chili for dinner last night.
I've also been sprucing up some of the rooms in our house lately (go here or here to see some), and one of them is our guest bath.


Update: Go here to see the completely remodeled guest/hall bath.
It's slated for a complete remodel in the next couple of months, but we went ahead and changed out the old toilet a couple of weeks ago. Why not just wait? Well, here's why: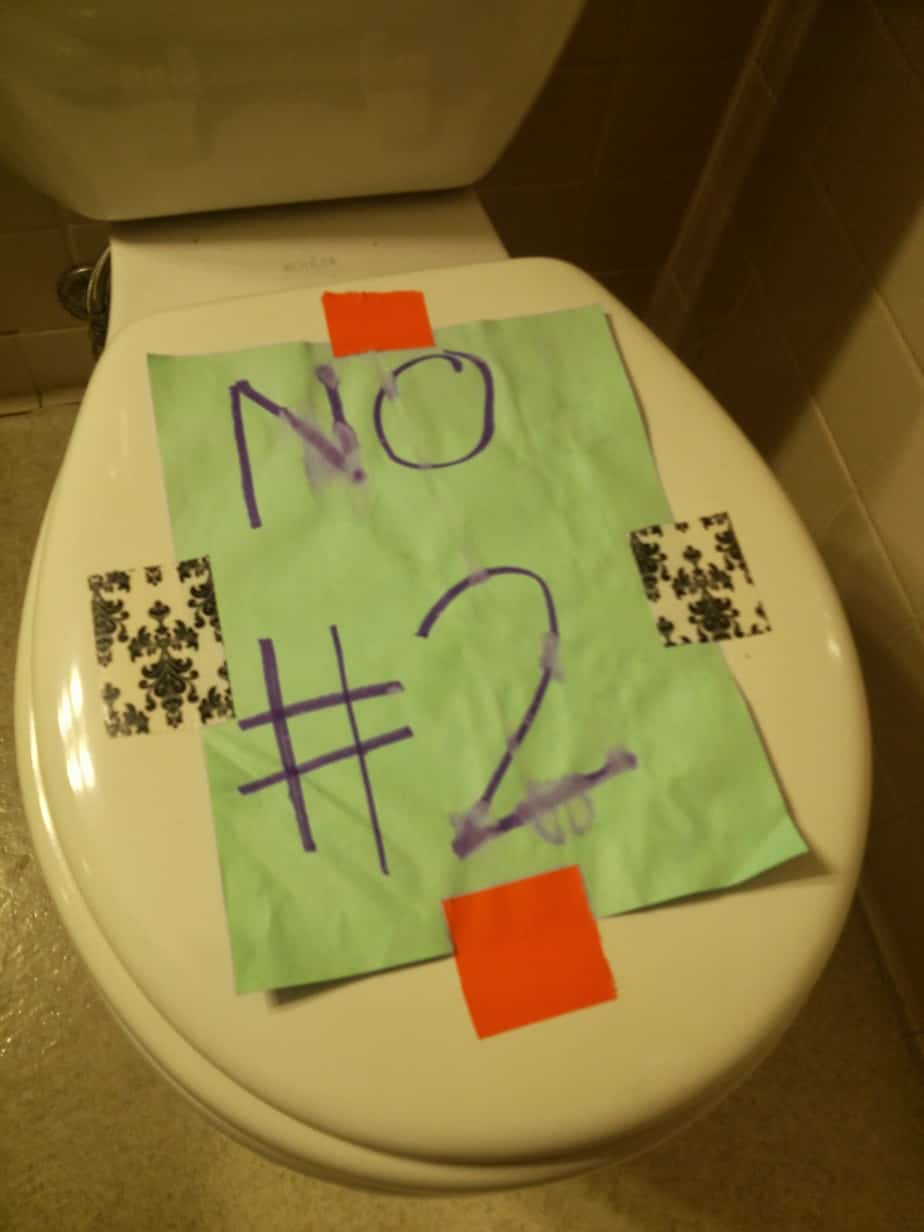 How's that for a greeting when you go to use the bathroom? My 13-year-old uses this bathroom and let's just say that she didn't love the old toilet. I have to give her credit for using cute duct tape to attach her warning sign with.
We all hated the old toilet. It was apparently an early model of the water-saving type toilets and didn't always, ahem, perform it's task well.
When we remodeled our master bath last year, I selected all of the finishes and design elements for the room and the Mr. chose the toilet and exhaust fan. He's well known for thoroughly researching a product before he invests in it, and found the Toto toilet to be the best investment and most recommended, so that's what we ordered, along with the softclose seat, from National Builder Supply.
The softclose seat is just what it sounds like. It closes slowly and silently and is nice for those times when your bladder makes you visit the loo in the middle of the night and you don't want to wake anyone else up when you close the lid.
Yes, there are cheaper models, and yes, there are prettier models, but let me tell you…there's nothing uglier than when a toilet overflows, and nothing more frustrating than having to keep a plunger right next to it just in case it's needed.
It doesn't matter how pretty the outside of the toilet is if what goes in doesn't always go down. Know what I mean?


In the last year and a half since we had our master bath Toto toilet installed, it has performed perfectly 99.9% of the time. It would be 100%, but there has been once or twice when too much toilet paper caused it to backup. It didn't overflow completely, but did struggle and have to be plunged. Also, we have a 50-year-old house with 50-year-old plumbing, and even the best toilet can't always overcome that.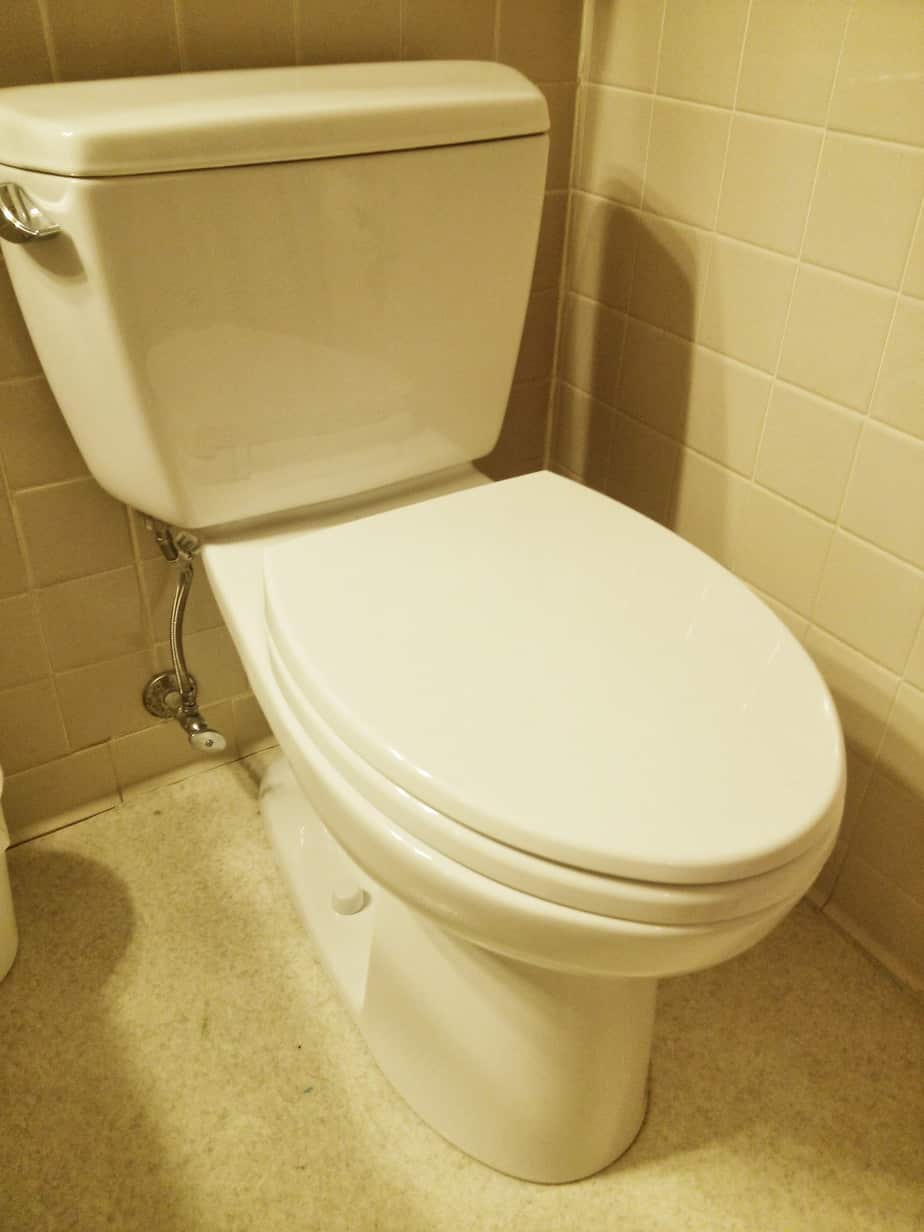 Here's the newly installed toilet. When I asked my daughter what she thought of it, she said it was beautiful. Pretty strong words coming from a 13-year-old about a toilet, don't you think?
For the master bath remodel, we chose to purchase our Toto toilet with the softclose seat from National Builder Supply. And when I spoke with them about our upcoming remodel, they very generously provided the toilet for this bathroom. We're thrilled to be working with them on this project, as we had excellent service, pricing, and product from them previously.
I can recommend them with confidence. Whether you need a bathtub, a faucet, a sink, or anything to do with a bath or kitchen remodel, you need to check them out. And if a toilet that works when you need it to is a top priority for you, they have our favorite Toto toilets as well. I have to say that we really do love our Toto toilets.
Do you love your toilet?
AND


I don't have a free toilet to offer you today, but there is a giveaway going on now for a free kitchen faucet from National Builder Supply, which is a great deal! Enter soon! The giveaway ends on Septempber 25th!
Here's the link for that giveaway, worth up to $227:
Be sure to stay tuned to see how the guest bath turns out. I've some great things planned for this space and you won't want to miss it.
Thanks for stopping by.
XOXOX,
Angie
If you like my posts, I'd love it if you'd become a follower. You can keep up with my latest projects, tutorials, favorite paint colors, photos and tips many ways, including:
Email * Facebook * Hometalk * Pinterest * Twitter * Instagram