Solid maple black painted dresser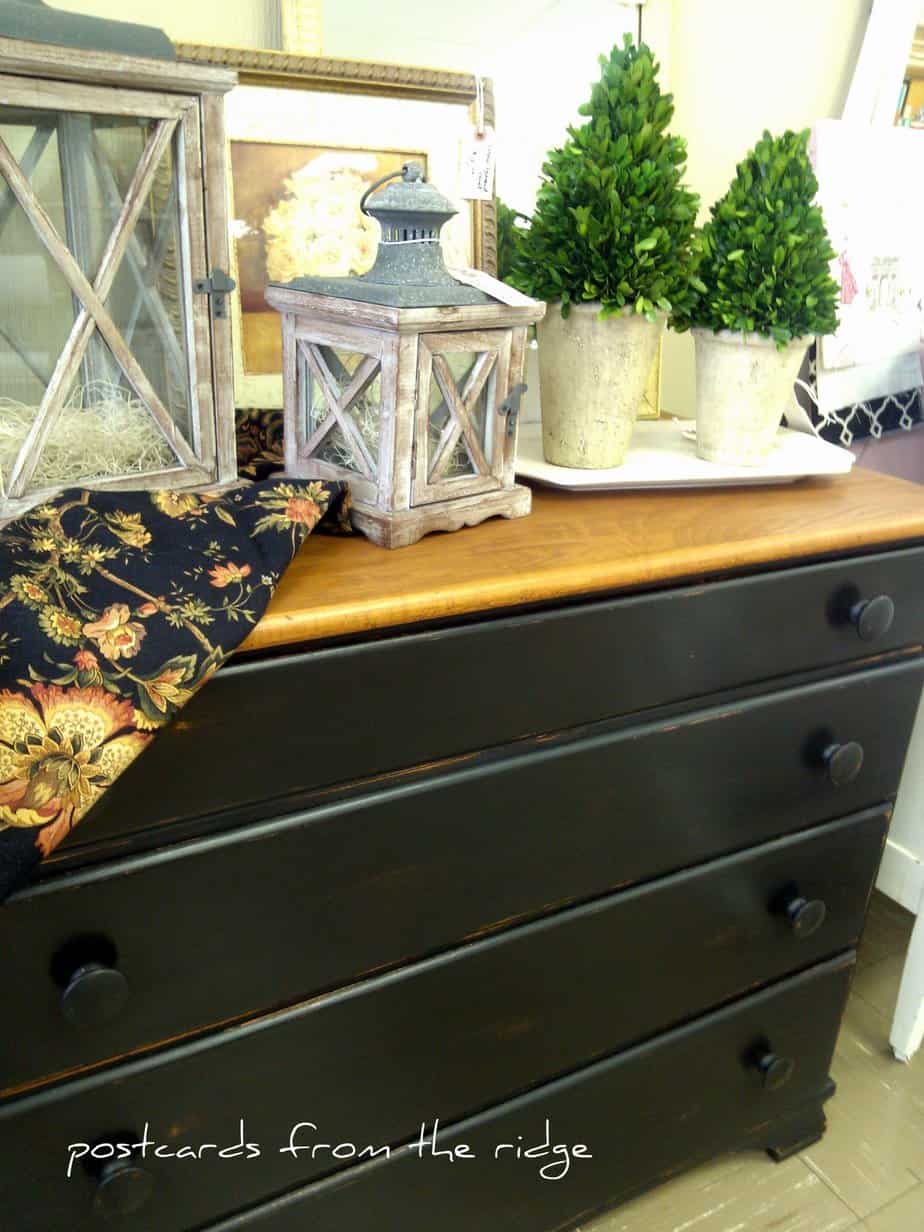 Do you ever feel like inanimate things in your home have a
personality? Sometimes I do. And this is one of those times, even
though this piece is in my retail space and not my home….yet.
I bought it from a nice local lady a few weeks ago and have been trying to figure out what to do with it since then.
It seemed masculine to me, and I was trying to decide on a masculine color to paint it. I was going back and forth between black, red, and even strongly considered painting the Union Jack on the front of it. I've been dying to do that to a piece.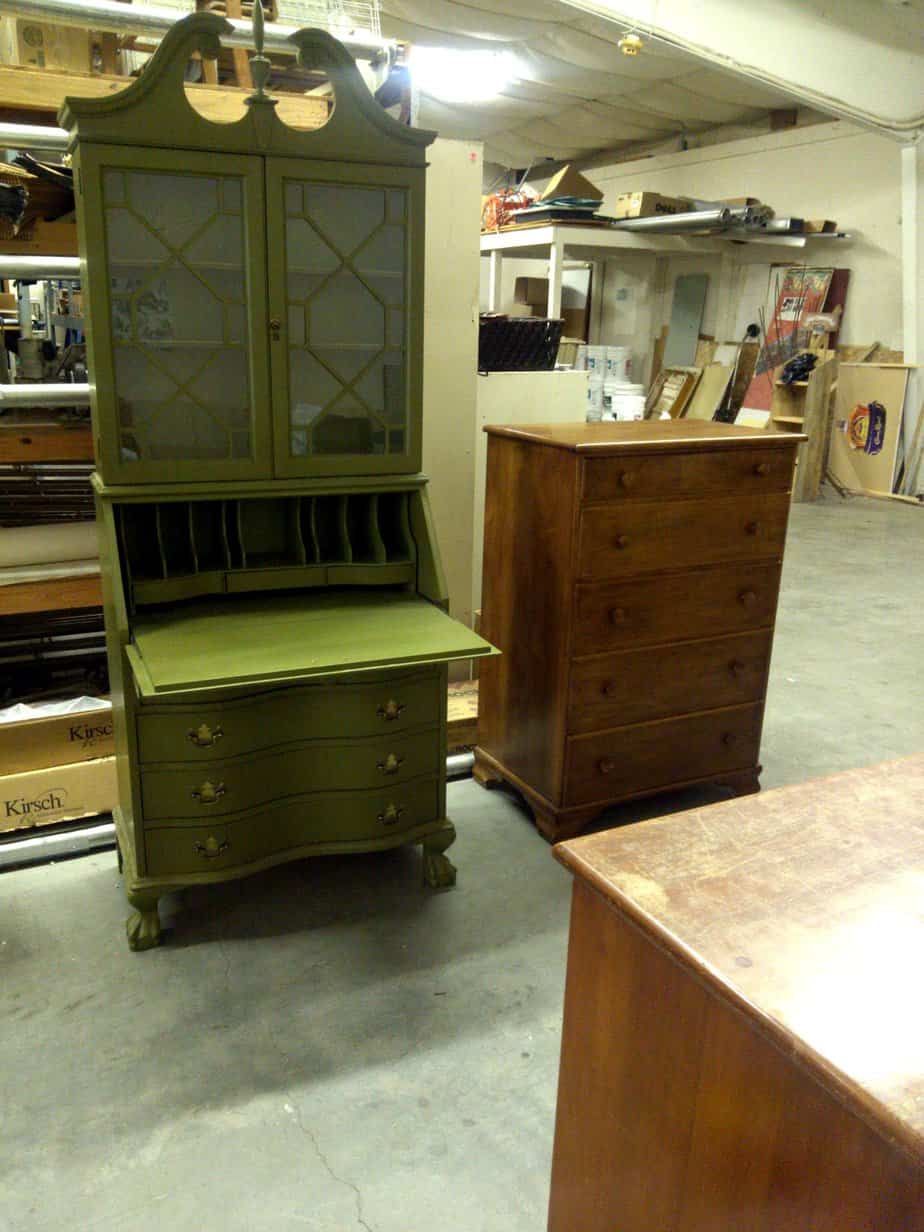 You can see it in the bottom right hand corner of the photo above. The top badly needed refinishing, but I really wanted to paint the rest of it.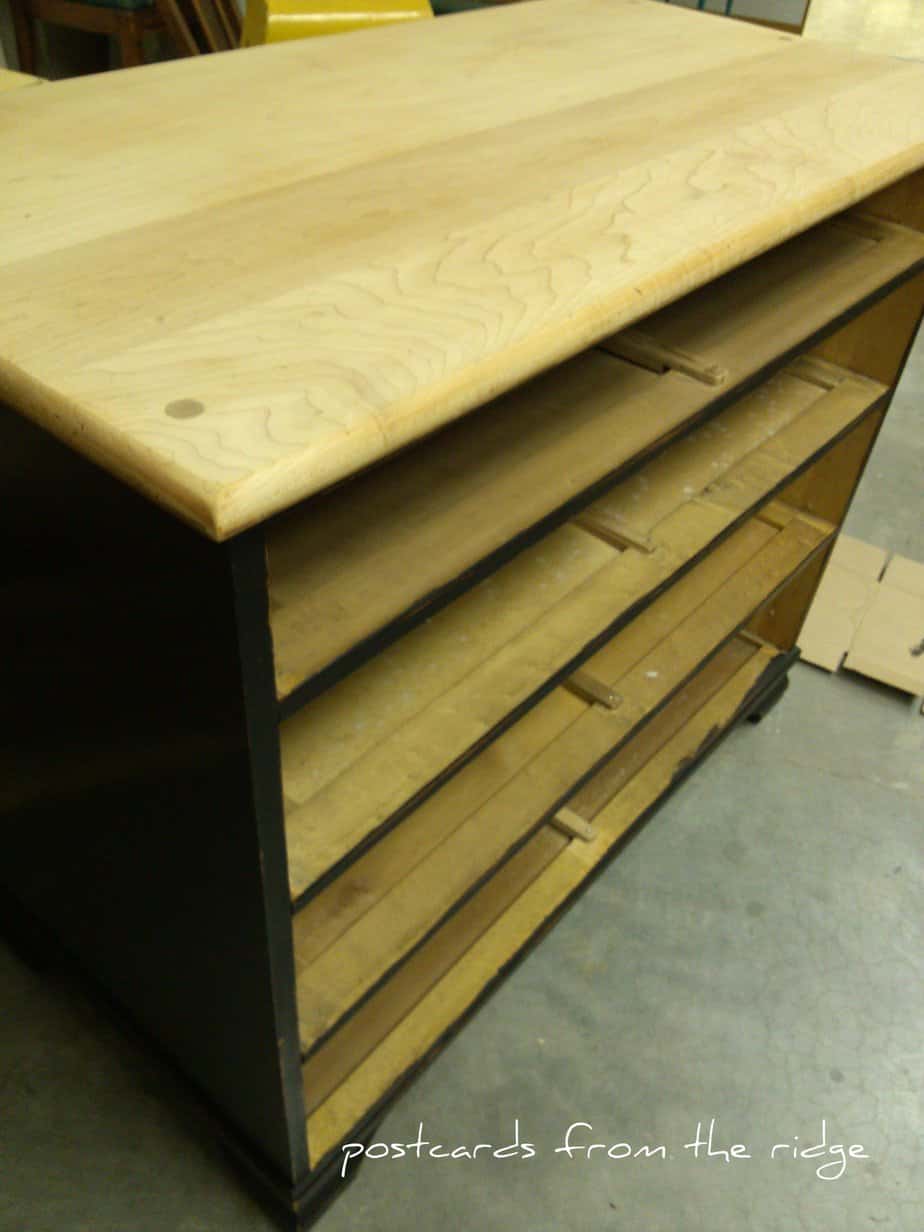 I've been seeing some beautiful black painted pieces lately and that helped me decide to go that route. Here it is after I sanded the top and painted the rest of it black. The maple has a pretty wood grain. I used Benjamin Moore Matte Aura paint mixed to the color Onyx for the paint.
I stained the top of it in Zar Teak Natural, mainly because I thought I wanted to leave the knobs as they were and not paint them.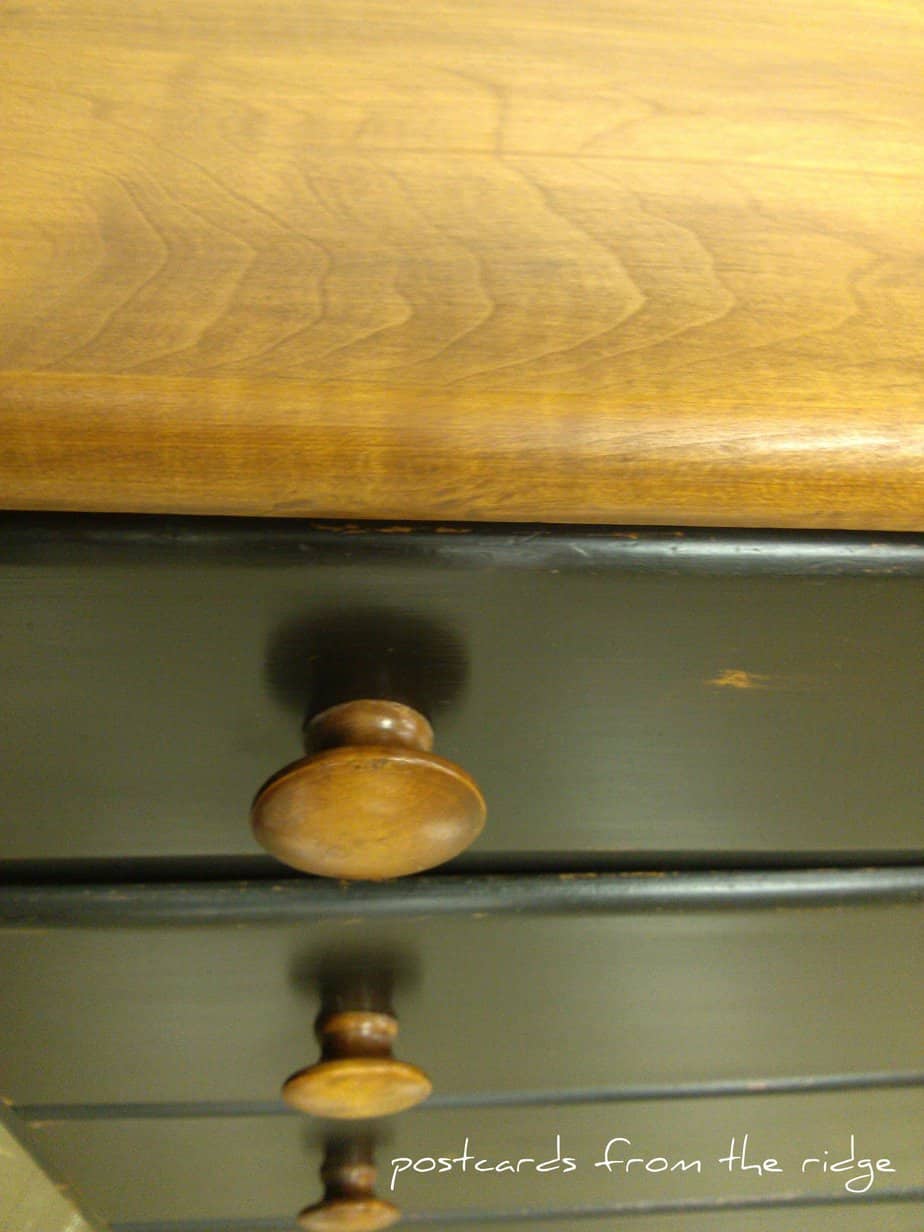 The knobs in their original state. I wasn't crazy about it, even though the top matched them. It was just too busy. It didn't look content like that.
So I went ahead and painted them onyx too. I'll show you the lazy way to paint knobs in an upcoming post. I'm lazy….and that causes me to think creatively sometimes!
I lightly distressed the edges and knobs, applied a coat of Minwax dark wax, and called it done. I will be adding a coat of polyurethane to the top as well, but it won't change the overall look of the piece. It will just give it super durability for the future.
It's very sturdy, has large dovetailed drawers, and would be perfect for a boy's room, foyer, or family room.
It's for sale in my retail space currently for $249. But I'm thinking it might have to come hang out in our living room if it doesn't sell right away. Is that wrong?
With three females plus a female cat in our house, I think my husband would welcome something masculine in the decor. We shall see.
Thanks for stopping by.
If you like my posts, I'd love it if you'd become a follower. You can
keep up with my latest recipes, projects, tutorials, photos and tips many ways,
including:
Have a great weekend!
XOXOX,
Angie
Sharing this project here: