The story of the "Cute" dry erase board made from an old frame
Cute isn't a word I would usually use to describe things around our house, but today is different. Yes, we have two daughters and have definitely had our share of cuteness around here, but they are 12 and 16 now and no longer let me do "cute".
And this is for sale at my space, therefore it doesn't actually reside in my home, so there ya go. It got it's picture taken at our house, but that's about it.
Anyhow. I had fun making this "cute" dry erase board a couple of weeks ago and thought I would finally get around to showing you how to do it. If you follow me on facebook you might have seen a picture of it earlier. It's a very simple process that you could do in a couple of hours at the most.
If you know much about me (or have peeked into our garage), then you know that I brake for estate sales, thrift stores, and yard sales. Occasionally I get lucky and find something I need want. Or something that I think another like-minded person might want to buy. This is one of those things.
A quick and easy "cute" dry erase board. From a thrifted, old, forgotten wooden frame. Sounds kinda like a Cinderella story or something, doesn't it?
Here's how this story goes.
Chapter 1. Once upon a time….
I picked it up at a yard sale. I'll bet we all have a few stories that begin with that.
The "before" picture. I got a little ahead of myself and started painting it before I remembered to snap a picture…with my phone at that. My apologies for the blurriness. You don't need to adjust your screen.
It had a dingy mat and dirty glass in it, along with a piece of cardboard in the back that was holding it all together, attached with masking tape. It was a lovely sight to see. (NOT)
And her wicked stepmother made her do all the housework. Oh, wait. I keep getting distracted.
It's definitely not very cute here. It's bordering on ugly, as a matter of fact.
But it has potential! It's a diamond in the rough. You can see it, right?
Chapter 2. I painted it using a small amount of one of the little sample jars of paint (Benjamin Moore Georgian Green), distressed it, and applied some dark finishing wax. (Minwax dark finishing wax)
It's looking better already!
She wore glass slippers and a beautiful dress.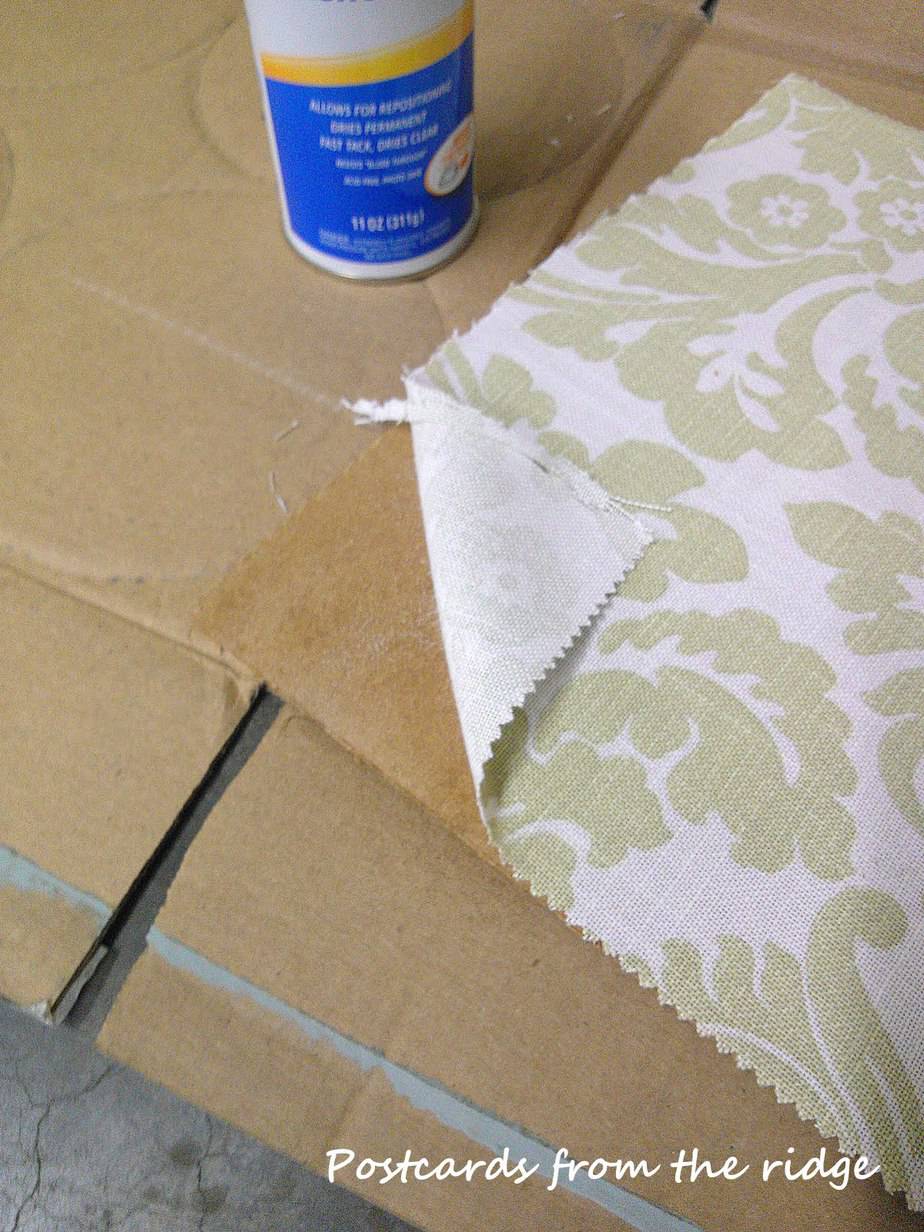 Chapter 3. In the meantime, while the paint was drying, I took the cardboard piece from the back of the frame and attached a scrap of fabric with spray adhesive. Getting closer!
She danced with the prince!
Chapter 4. After the fabric was attached and the paint/wax was dry, I put it all back together.
And I broke the glass.
The clock stuck midnight!
(I think I might have said a word or two that I shouldn't have at this point.)
No big deal, though. I took the frame to the local hardware store and had a new piece cut for $4.
Note to self: Never try to force the glass if you notice some resistance while putting it back into place. It will cost you time and money. 🙂
Chapter 5. Glass replaced, backing secured, and all is well. We now have a cute dry erase board.
The glass slipper fits and she marries the prince and lives happily ever after!
Here she is with her friends, looking all pretty and stylish.
I just love happy endings, don't you?
FYI, I had such a good time at the Southern Bloggers Conference this past weekend! I met lots of talented people and got some great ideas. Even made a few new friends. 🙂
I'll likely be making some minor changes and updates to the blog this week, and will introduce you to some of my new friends. You probably know some of them already.
Have a great week and thanks for stopping by!
XOXOX,
Angie
If you like my posts, I'd love it if you'd become a follower. You can
keep up with my latest recipes, projects, tutorials, photos and tips many ways,
including: