The whole box of crayons and buh-bye tiny bath
64 crayons. The big box. It was such a thrill to get the "big" box of crayons when I was a little girl. Do you remember those? They had the built-in sharpener. And the smaller compartments that held the crayons so they wouldn't spill out all over the place. AND ALL THOSE COLORS!!!
Oh, the creative pictures that were colored with those crayons. The smell of wax. Peeling off the paper as the crayon got used up. Memories…
Well, I don't play with crayons these days, and my kids have outgrown them as well. But I do still love to play with colors.
Lately I've been drawn to stronger colors like the turquoise, orange, and avocado colors in these fabrics. They sort of resemble the colors from the 70's, so I guess it takes me back to my childhood days and that giant box of crayons.
And I've really been attracted to the gray, yellow, and turquoise colors in this palette. I'm seeing gray everywhere these days, and I love the pop of turquoise and yellow found here.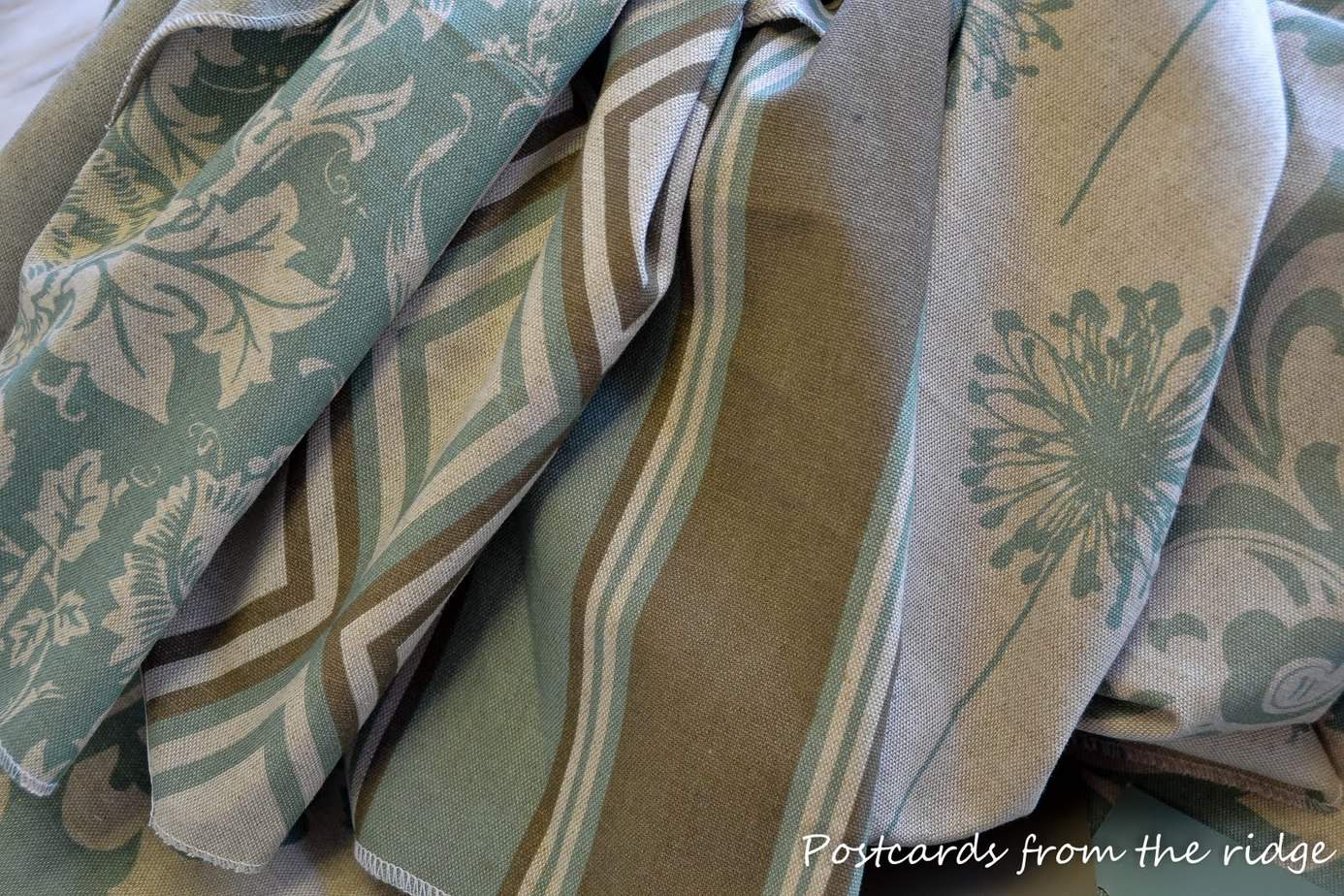 One part aqua and one part taupe makes a happy me. I love this combination.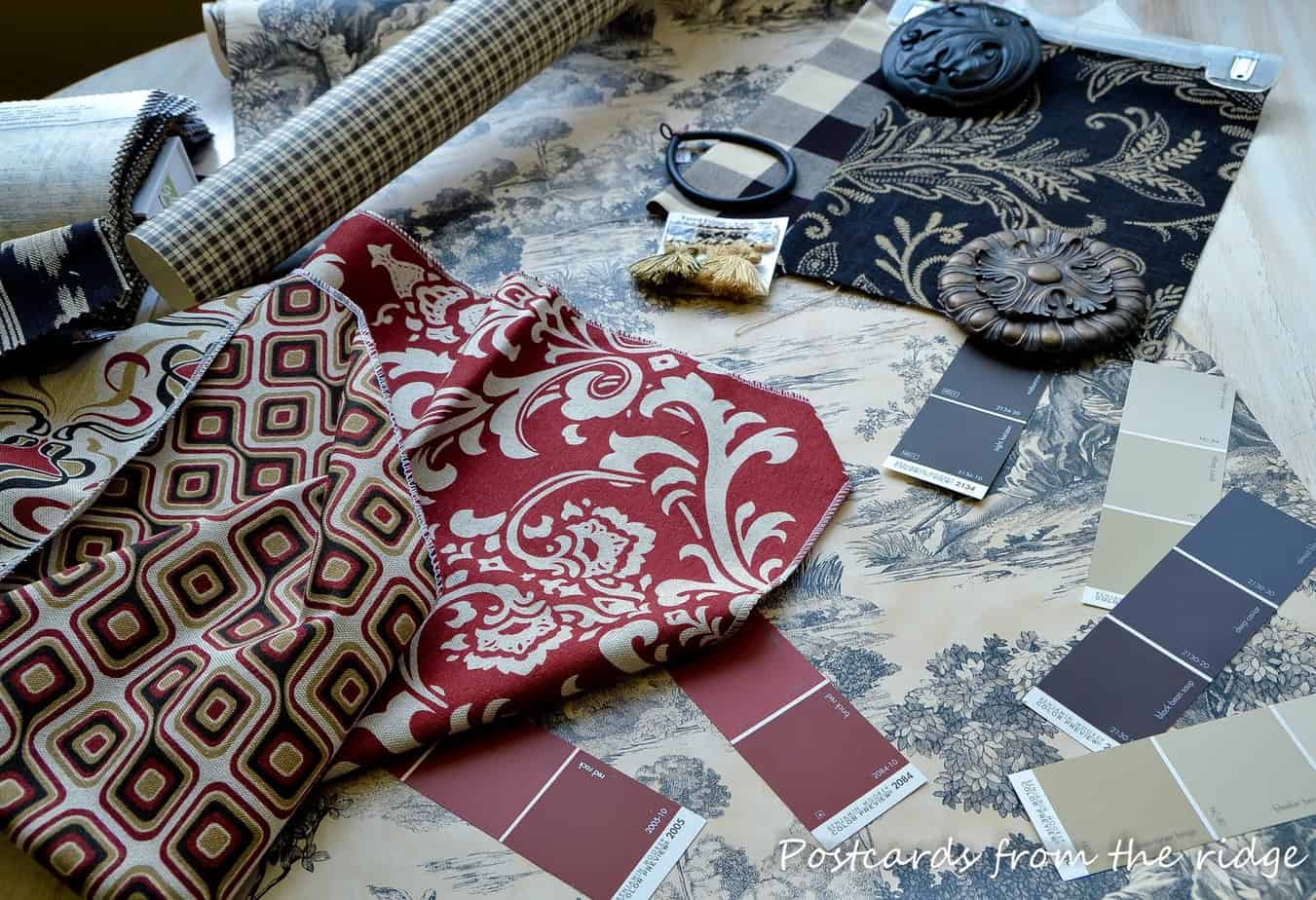 And you just can't go wrong with red, black, and taupe. I wonder if there was a taupe colored crayon…
And if you're a Tennessee girl, you've gotta love orange. Give it a pop of black and turquoise and you're ready to have a party and start singing "Rocky Top".
What are your favorite colors these days? Do you love bright colors? Soft pastels? Whites? Neutrals?
I love most of them and, like it was when I was a girl, it's hard to pick a favorite. If there were only 64 colors to choose from maybe things would be a little simpler. I think maybe those folks at crayola really knew what they were doing.
P.S. If you happen to fall in love with any of the fabrics I've shown
here, they're all for sale through my business. And they range from $12 to $17 per yard. No kidding. And we can make them into lots of
pretty things for your home if you don't sew. Just send me a message
for the 411. 🙂
Bathroom Update
Last week I told you about our master bath remodel. Today we have workers here demolishing the bath.
Here's a reminder of what it used to look like.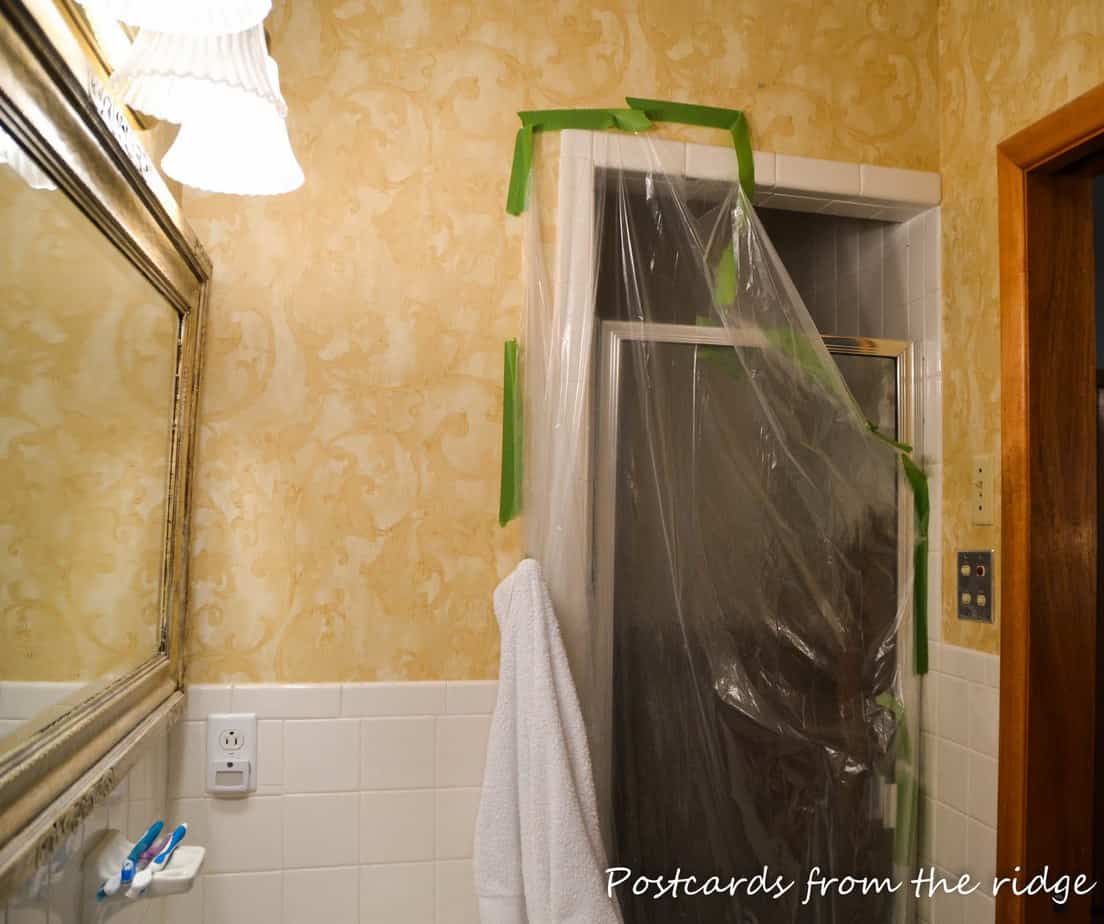 Lovely, no? The plastic is covering the shower entrance because there was a bit of black mold that was discovered behind the walls. You can see why. The only circulation was from the small opening above the shower door. No light inside. Needless to say, we're excited with the changes that are coming.
And do you see how small the room is? I was standing at the opposite end of the room when I took this picture. We're bumping out the wall where the light switch is. It's only moving out 1′, but between doing that and knocking down the wall where the shower entrance is and replacing it with glass, the room will look twice as big. They've already torn down the wall with the shower door, removed the vanity and tile, and even the drywall. WOOHOO!
I'll post pictures of the progress over the next couple of weeks.
Have a great weekend. And thanks for stopping by!
XOXOX,
Angie
If you like my posts, I'd love it if you'd become a follower. You can
keep up with my latest recipes, projects, tutorials, photos and tips many ways,
including: