Mission Organization: Family Command Center
It looks like it's going to be another gorgeous "winter" day here in the ridge. The temp is supposed to get up to 63 degrees. I think I can stand 6 more weeks of this!
First off, I just want to say a big thank you, thank you, thank you to all of my new followers. I'm certainly not in this for the money, so all of the love and support is greatly appreciated! I'm also on facebook, and if you want to follow me there, click here to go to my page.
One of the areas we've been trying to improve in around here is keeping up with everyone's schedule. I just finished a little project that will hopefully help us with that. And will also keep the kitchen island somewhat cleared off if I'm lucky.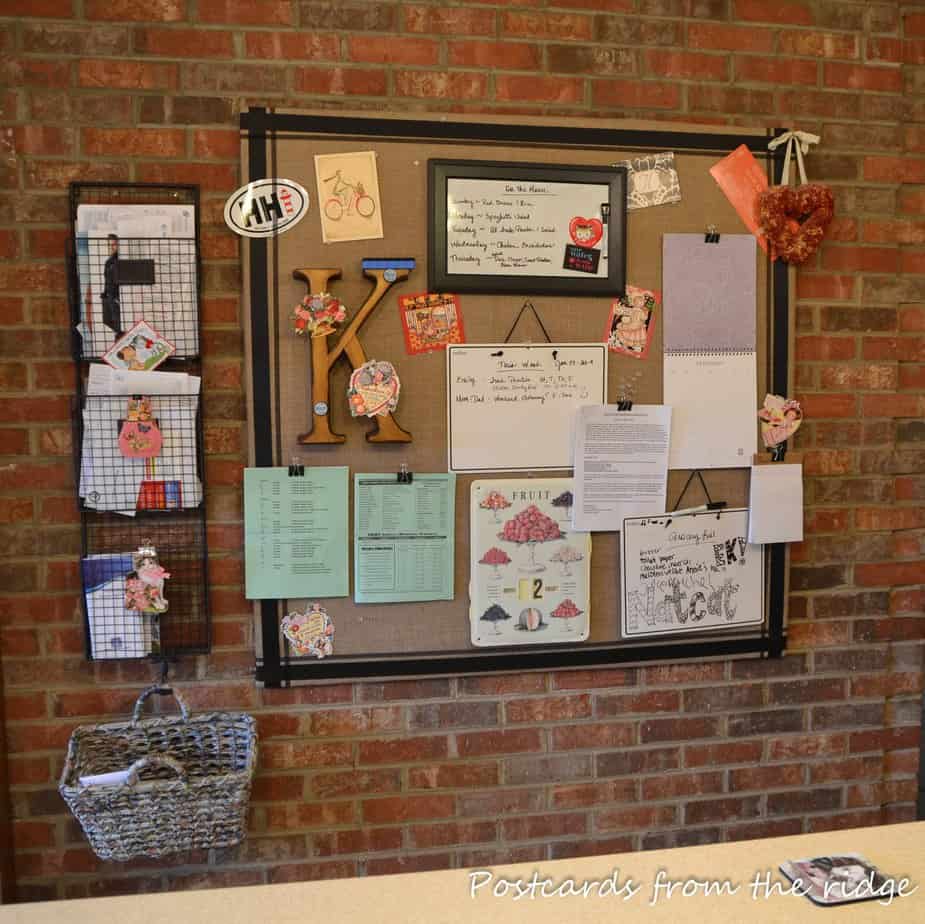 The project started with a 48″ x 48′ bulletin board that I had picked up at a yard sale a year or so ago for $5. I hadn't found the right spot for it until now.
Here's what it looked like when I bought it. I laid it on a table (my next project) in the basement and painted the somewhat dinky frame that was on it. I didn't like the frame even after I painted it, so I pried it off with my hammer and a 5-in-1 tool. Easy enough. Notice the ugly basement floor. I recently painted a bedroom in our basement that was the blue and white version of this floor, and made it look like large tiles. You can see the tutorial for it here.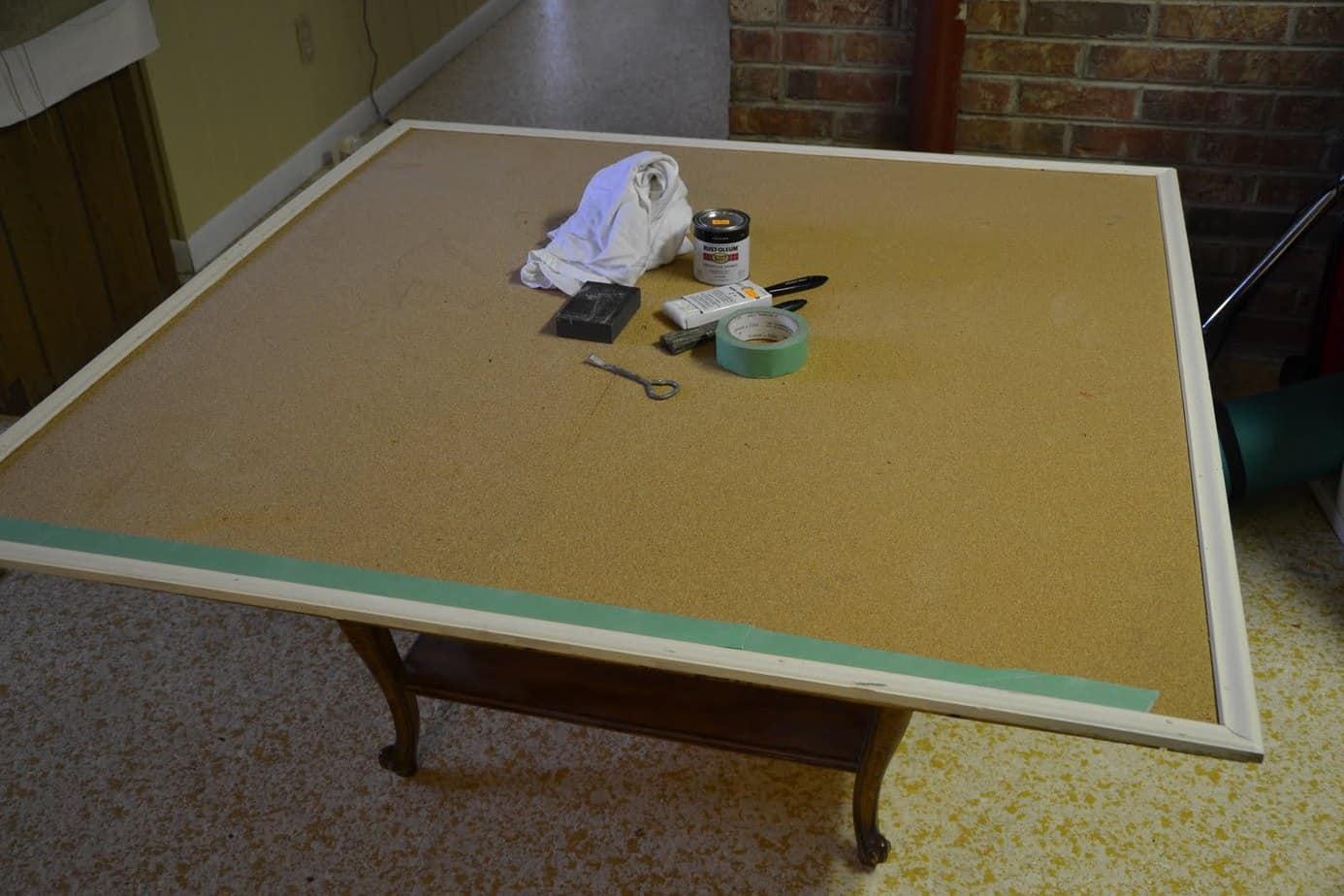 After I took off the frame, I carried the bulletin board upstairs and covered it with burlap. I tucked in the corners and attached it with my staple gun.
I didn't mind the selvage edge showing, but I don't like the look of raw fabric edges and turned them under before stapling. Not that anyone else will ever see it or care, but I did it anyway. It looked better that way.
Next I added two sizes of ribbons and tacked them to the backside, then added picture hanging wire. I was finished with covering the board.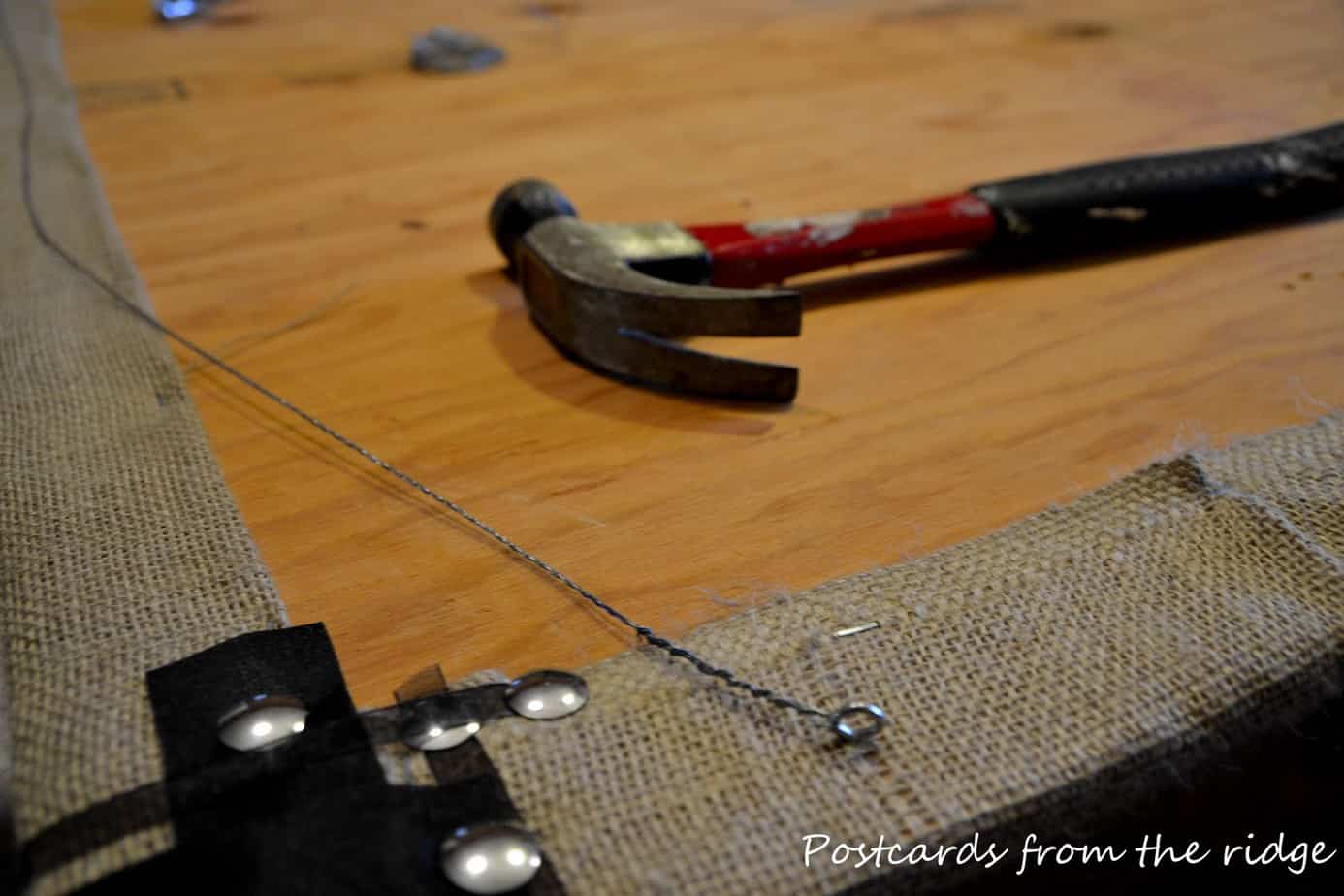 The goal was to have places to jot down grocery needs, upcoming events for the week, and our weekly menu. I attached to the board 3 dry-erase boards, a monthly calendar, and my favorite perpetual calendar that I've had for years.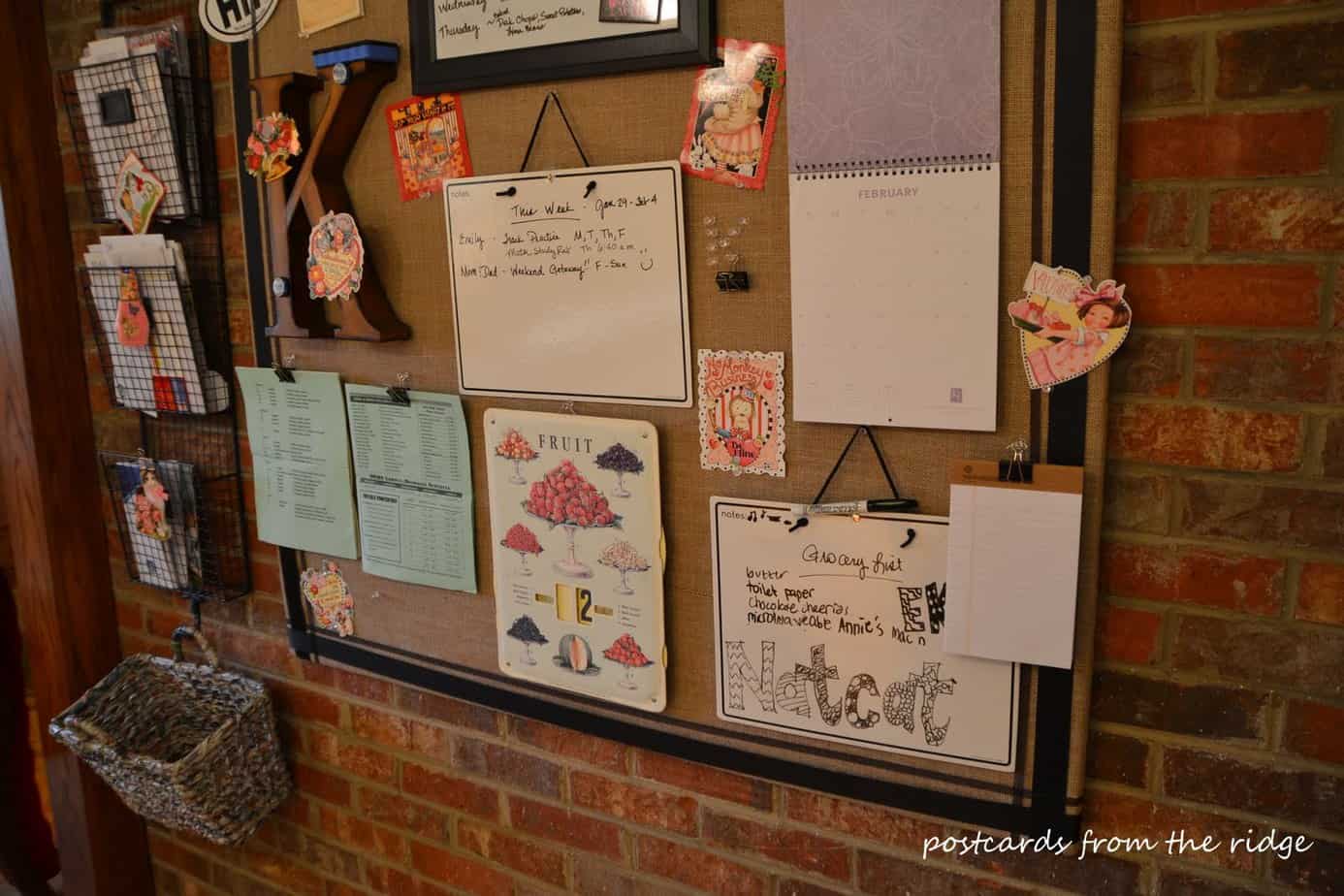 Our menu board. I don't cook like this every week, but it makes my life so much easier if we've planned the menu together and I've shopped for the items. This way, I don't even have to think about what to make for dinner when I get home, or wonder if I have the right ingredients.
I love this calendar. I've had it for probably 10 or 15 years. It never gets old to me. I just have to remember to change the date every day. The girls usually remember if I forget. But sometimes the date mysteriously gets changed to November 22, regardless of the actual date. I wonder if it's a coincidence that my youngest was born on that day??? It doesn't hurt to try, right?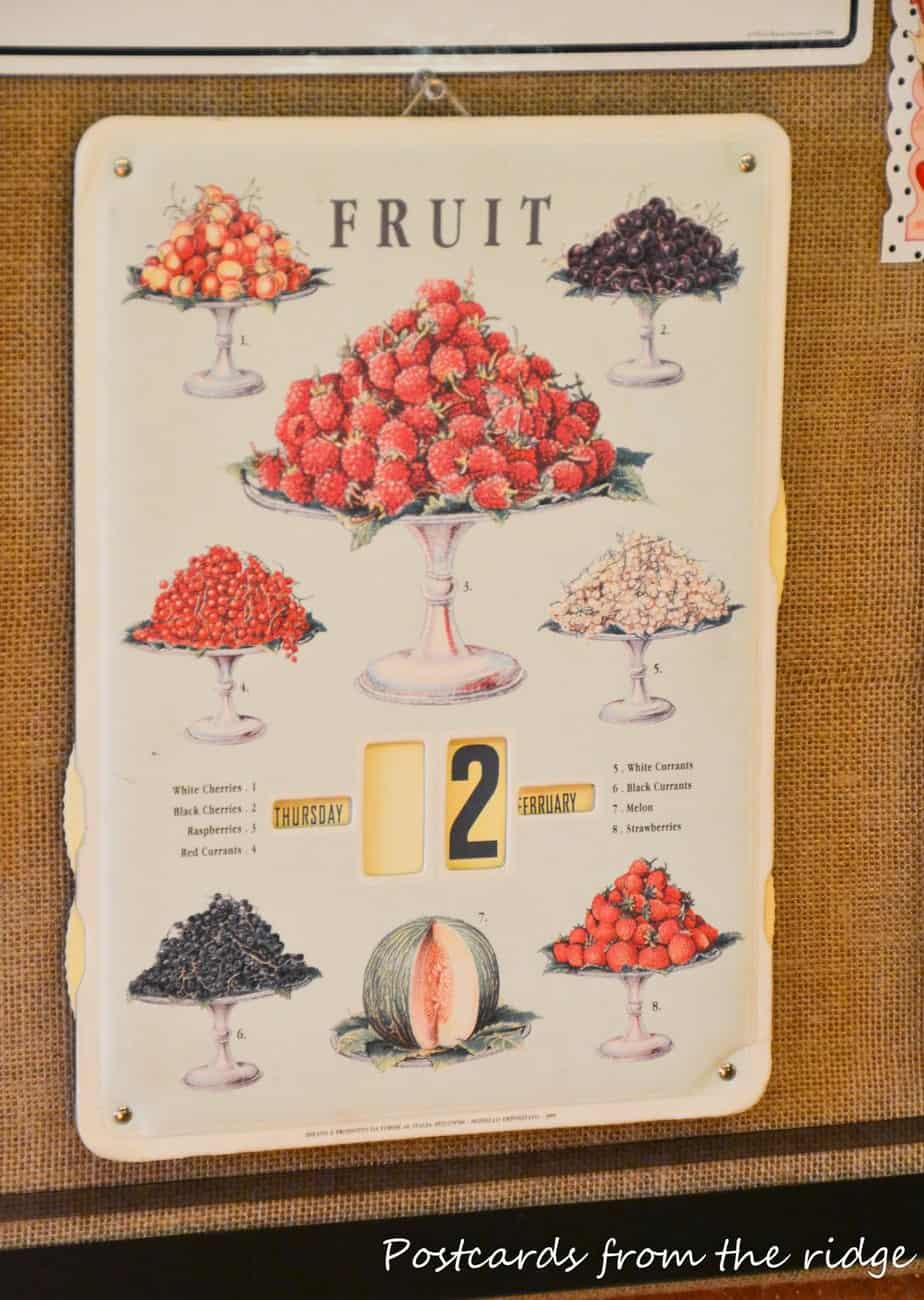 Adding a mail rack was part of the project, too. I found this one at T J Maxx. I've seen similar ones in the Ballard catalog for about twice as much.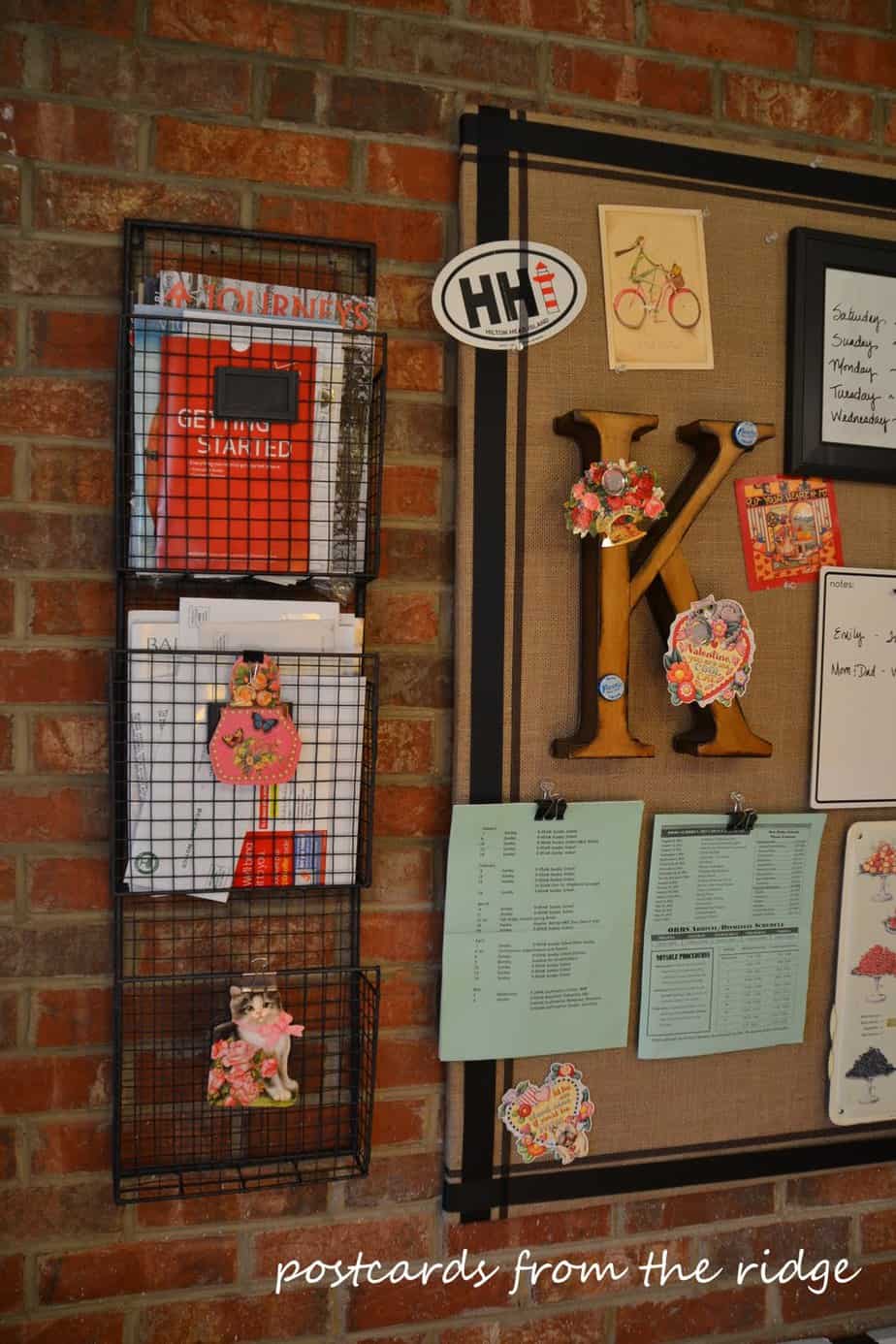 And I added the coolest basket to the bottom of it to toss junk mail into for recycling.
It's actually made from recycled newspaper! How cool is that? I saw it the other day at Marshall's and knew I had to have it.
Here's a few of the items I've "decorated" the board with. It'll all change in a couple of weeks, of course. I stole the metal letter "K" from our den bookcase and attached it with 2 screws.
I don't really do much decorating for valentine's day. So I stuck some of my Mary Engelbreit valentines on here for a little bit of fun.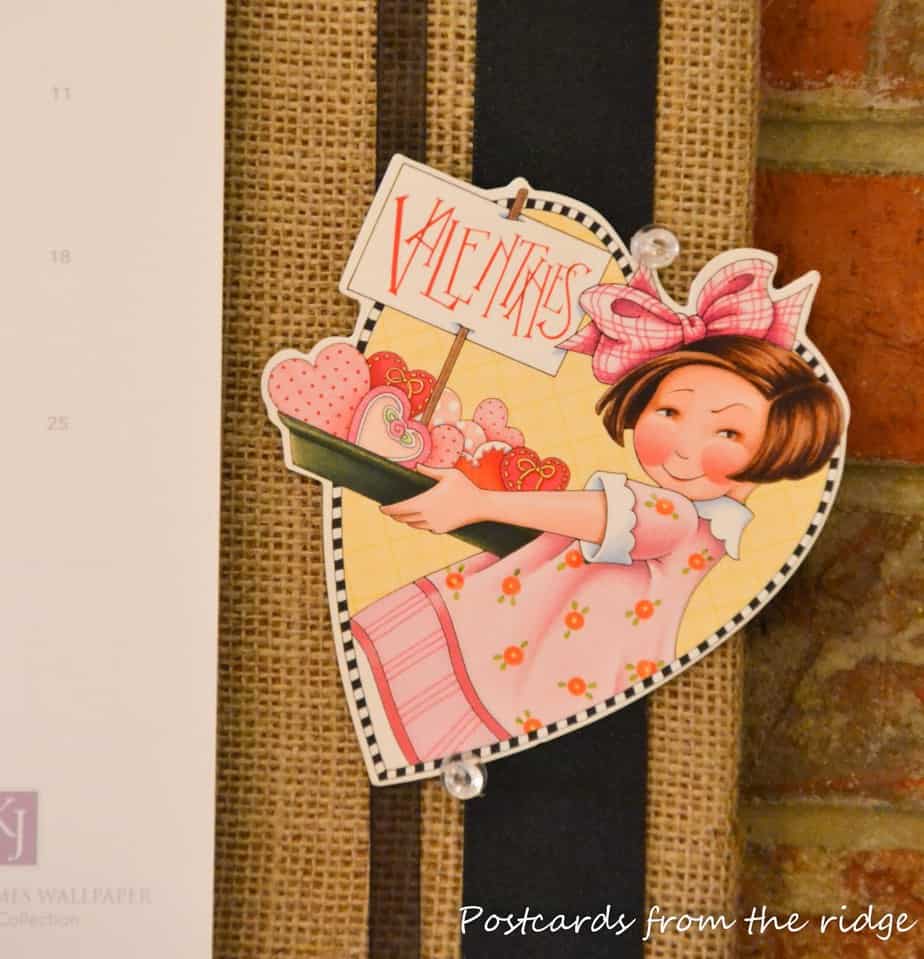 Here's a shot of my cleaned off kitchen island. This is about as clean as it gets.
And my favorite coffee mug waiting for me.
This is totally unrelated to the project, but I had to share what was blooming in the front flower bed yesterday. Beautiful crocuses. Looks like spring is coming early. I don't care what the groundhog said yesterday.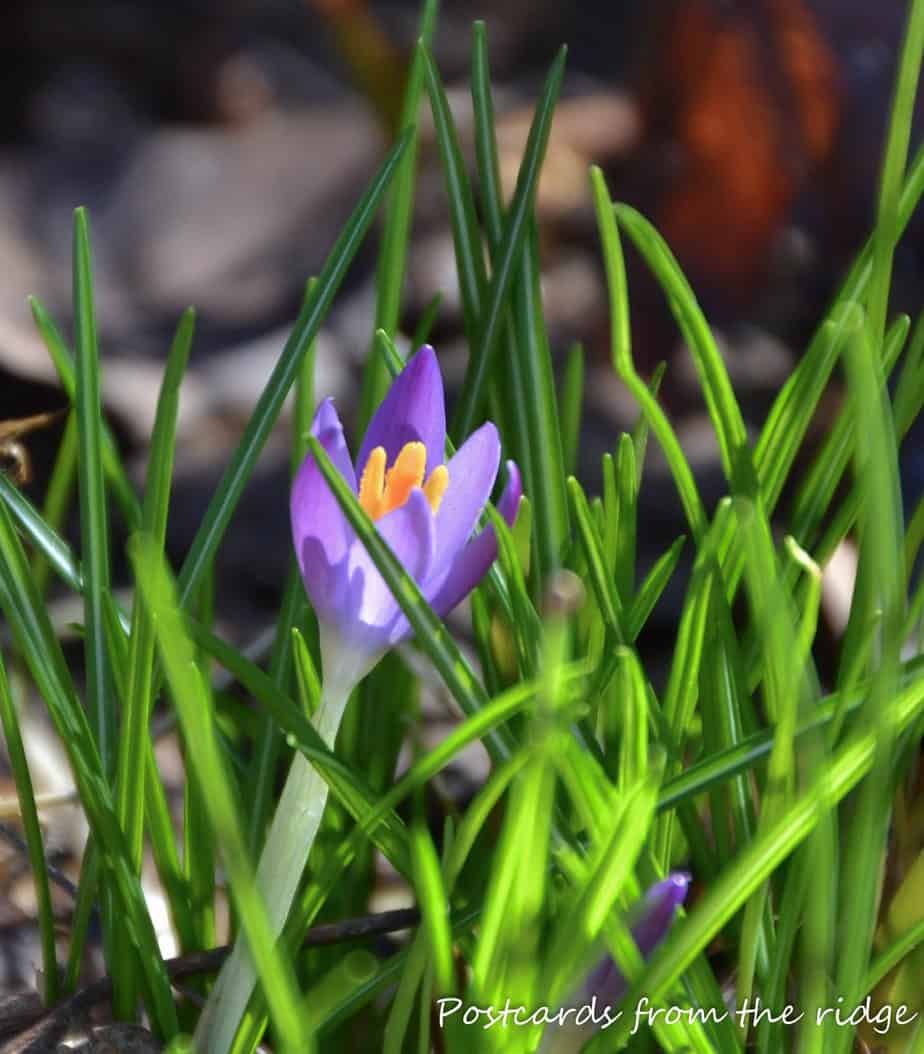 Here's a quick rundown of what I spent on this project:
Bulletin board (already had it) $5
2 yards of burlap fabric from fabricguru.com $10.79, including shipping
3 Dry erase boards from Staples $17.54 for all 3, including tax
Mail rack from TJ Maxx $21.88, including tax
Recycle basket from Marshall's $14.22
Ribbon from Hobby Lobby $4.18
I already had the picture hanging wire, staples and staple gun, and all of the other items I added to the board.
Total spent for family organization $68.61
It's totally worth every penny. And a bargain compared to smaller burlap covered boards I've seen in catalogs for 2 or 3 times that, without the mail rack and other fun stuff!
I hope you have a great weekend. Thanks for stopping by.
XOXOX.
Angie
If you're new here, I'd love for you to follow along and see several other upcoming projects, including a stenciled chest of drawers, a new kitchen faucet, and much more. You can follow here:
Email * Facebook * Hometalk * Pinterest * Twitter * Instagram