Adventures in Baking ~ Valentine's m & m's blondies
I have loved to bake since I was a little girl. Sugary, sweet goodness always makes me smile. I don't bake very much these days because it seems like my backside gets bigger when I even think about eating sweets. But on special occasions I still like to get out the mixer and sifter and bake something sweet and sinful.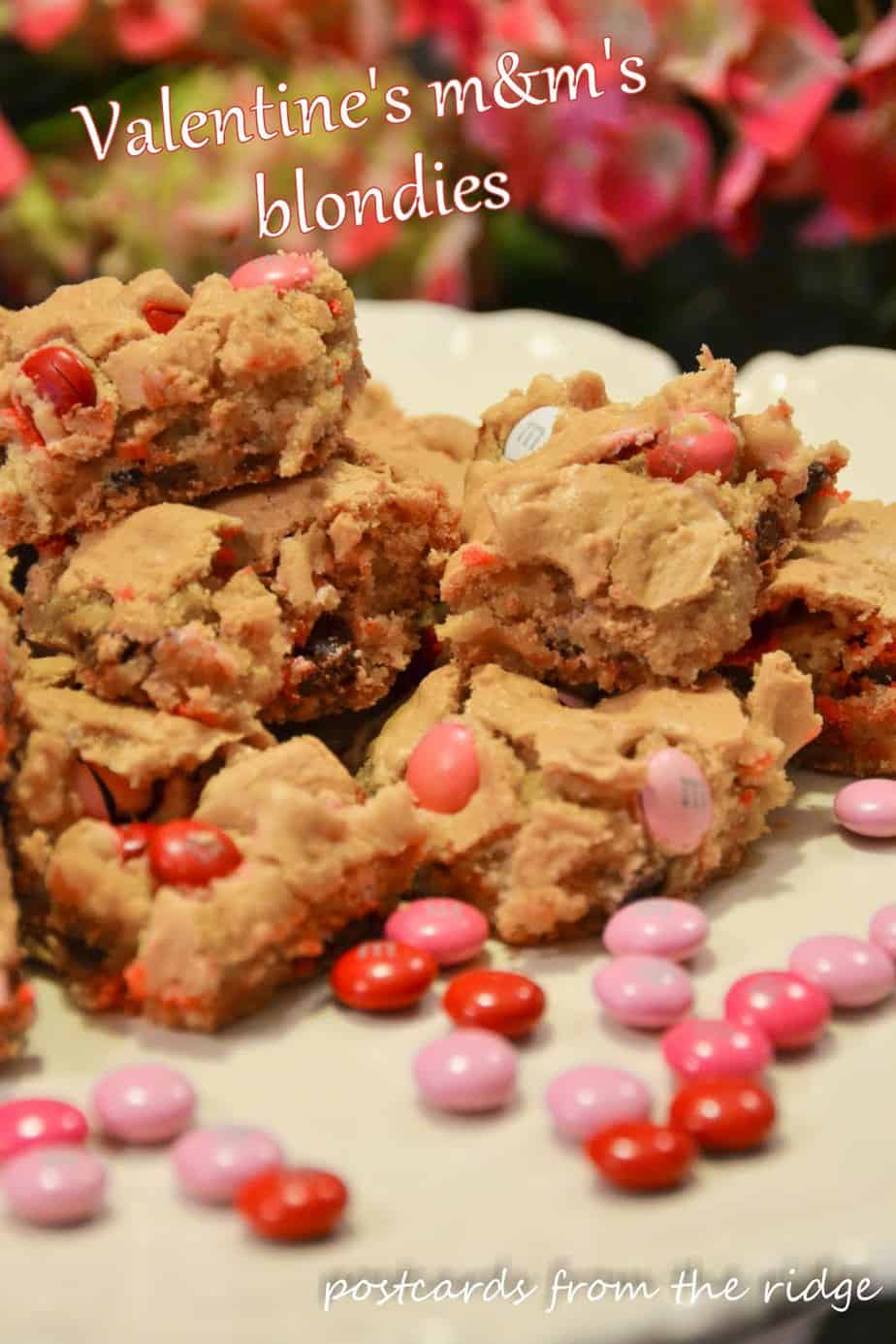 Today I decided to make a recipe that I've had for several years that came from the cookbook of "The Charleston Cake Lady". I modified it by leaving out the chocolate chips and walnuts, and replaced them with those cute valentine's m & m's.
I found the m & m's at Krogers. How could you resist with him looking all seductive like that?
Mix the ingredients by hand. Simple enough.
Spread the love…in the pan.
Bake, remove from the oven, and let cool. This is the really hard part. 🙂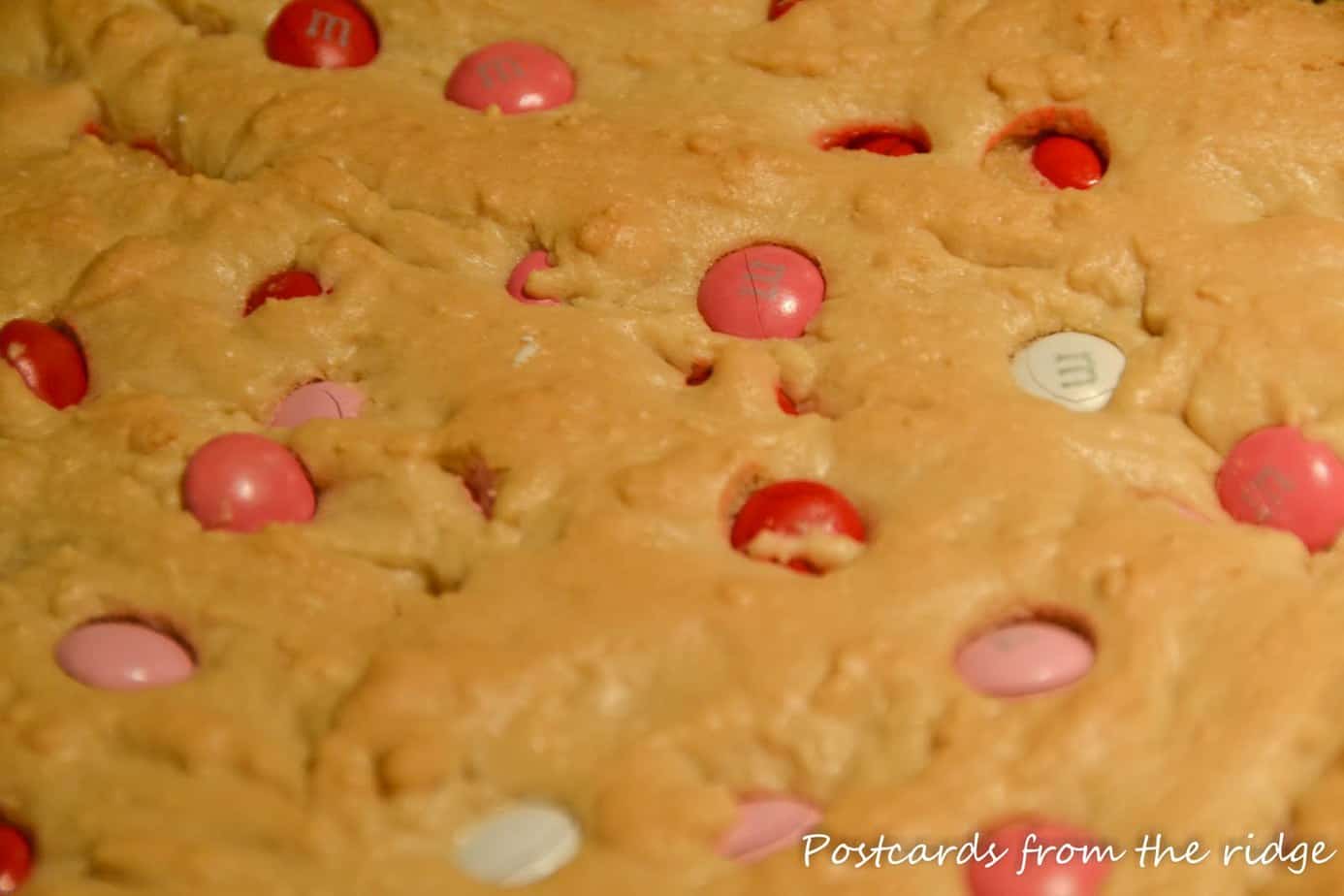 Anticipation…..is making me wait.
The finished product. These won't last long around here!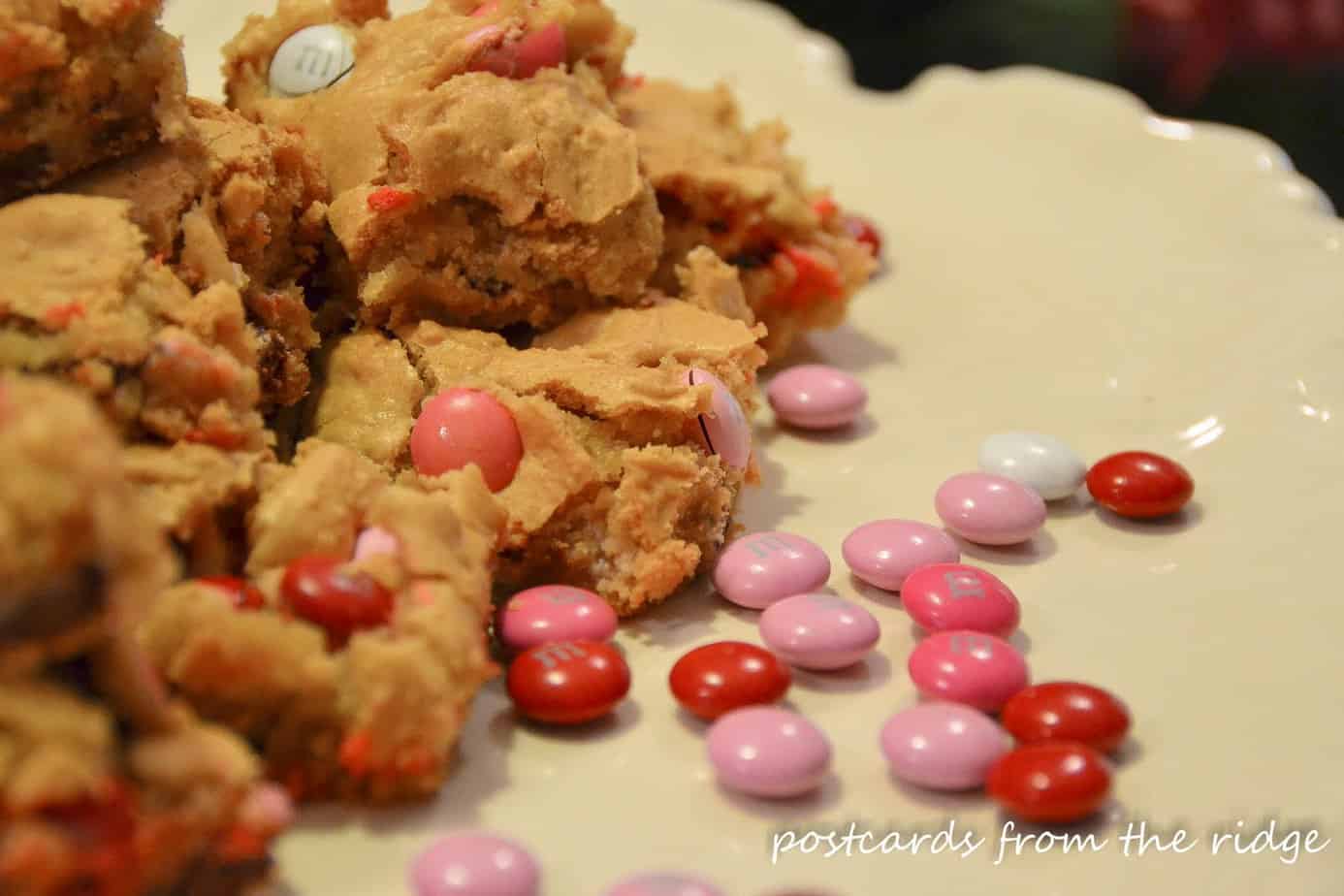 See? They're disappearing already. How did that happen?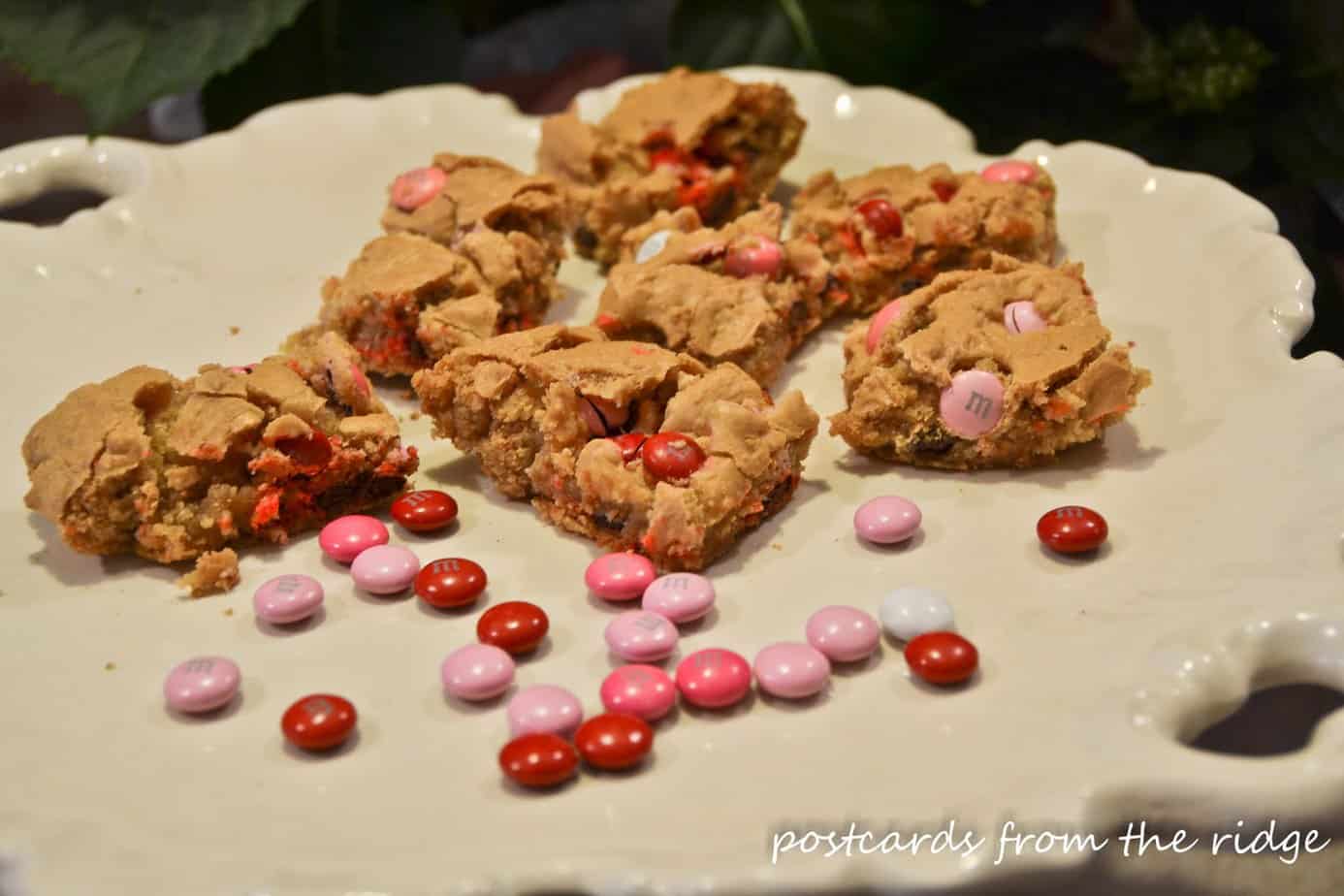 The original recipe is fabulous, so I knew this one would be just as good. These are chewy and yummy with the consistency of a brownie (but blonde) which is how I like my cookies. The Mr. and the kids will hopefully eat most of them and keep my derriere from expanding any further than it already has.
Here's the recipe I used for these:
(The original recipe is called "chocolate chip chews")
—————————————————————————————————————————-
Ingredients:
1/2 cup margarine or sweet butter, melted (I used butter)
2 cups firmly packed brown sugar
2 large eggs, well beaten
2 cups self-rising flour, sifted
8 ounces m & m's
1 tsp pure vanilla extract
Preheat oven to 350 degrees. Grease a 13 x 9-inch pan.
In a medium bowl, stir the melted margarine or butter and brown sugar just until the sugar is evenly moistened. Add the beaten eggs and mix well. Stir in the sifted flour. Add the vanilla extract. Fold in the m & m's.
Pour the batter into the prepared pan and bake for 30 minutes, or until the top is lightly browned. Cool in the pan, the cut into squares.
—————————————————————————————————————————–
This is an easy recipe; one that you probably have the ingredients on hand for.
Have a wonderful weekend. Thanks for stopping by!
xoxox,
Angie
p.s. This post contains an affiliate link to Amazon.
If you like my posts, I'd love it if you'd become a follower. You can
keep up with my latest recipes, projects, tutorials, photos and tips many ways,
including: